Whether you're looking to expand into a niche type of event photography, or just wish to make your already existing business more successful - you're in the right place.
Either way, you can expect to make a whole lot more from your business.
How, you may ask?
If you're only adding these events into your offer now - marketing yourself well and establishing a presence in your community will lead to a whole new clientele. On the other hand, if you're already involved in these events, you have the opportunity to enhance your offers (and your client satisfaction) with timeless, archival print - and we will show you just why it's so important.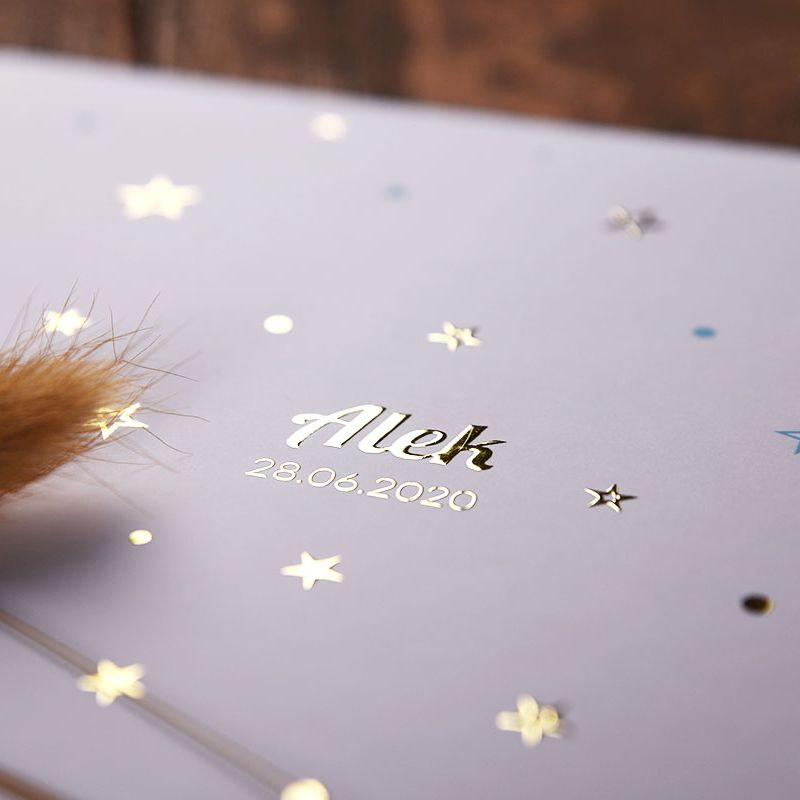 Getting Set Up
You can very easily use skills acquired from your other photography work in event photography, religious events included. So, let's say you're already working in a similar genre but would like to get involved with these types of photo sessions. Where to next?
Baptism/Christening
Having experience in maternity and newborn photography would translate well into earning your local community's trust, in handling a photo shoot of their child's Christening. You already have the right background, and you may already be acquainted with the parents if you've worked on their maternity sessions.
Adding Baptism to your offer's repertoire would only make sense - more opportunities for shoots equals more bookings. There are a few things worth keeping in mind though - You'll need to ensure that the church you'll be working at allows for photo sessions, for one. Small denominational differences are a second. You will also need to look into what kind of photography style you'll be adopting - some ceremonies are formal, while some will have your clients asking for a few family photos afterwards. Many photographers in this field stick with a documentary style for the most part.
Holy Communion
Family and portrait photographers will definitely have the upper hand here. While being the one responsible for photos from the event itself is a feat no doubt, you're more likely to be booked by an individual family looking to do a few family photos, since it's usually treated as a reason to have a family gathering with formal wear. Mini-sessions involving the main subject are also a welcome idea, be it before or directly after the event.
The Sale
Now that both photographer groups are more or less on the same page, we can move on to a more interesting part of the task - putting it into practice with in-person sales.
Historically, in-person sales have been heavily under-utilized by this specific branch of the event photographer market, as the culture around these shoots is largely defined by mostly going digital; low-cost booking, a few hours of the photographer's time, and a few retouched photos. At best, a client would be lucky to get their hands on a few prints - without getting them printed themselves, of course.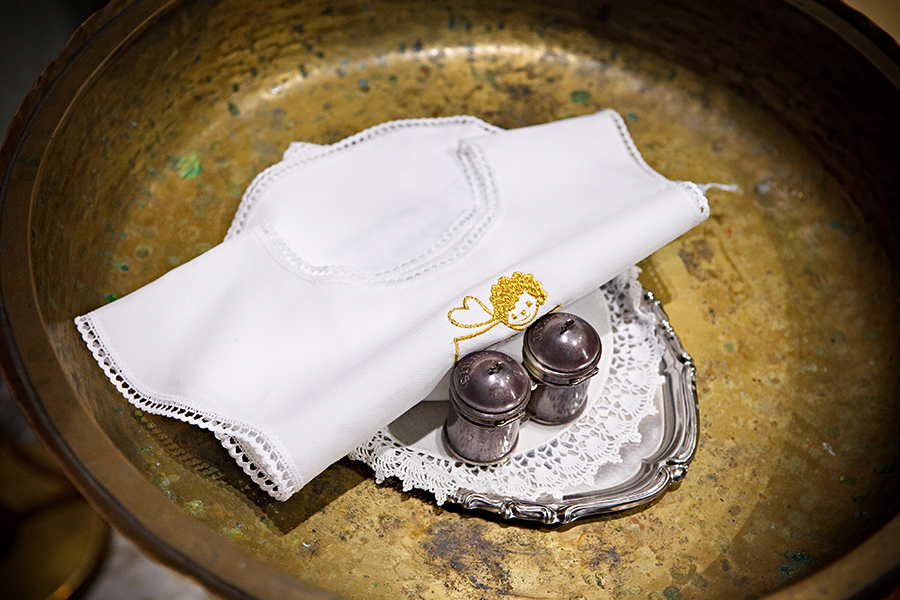 This is where you come in - you are in a unique position where the doors of professional photography labs lay open to you. Labs, which a typical consumer would not have access to, at least not without some help. You've already dabbled with retouching and editing photos, whereas your client most likely did not.
Now, consider this: would your client rather potentially waste hours of their time trying to design a product which they may not be entirely too familiar with, or would they rather use the services of a professional whom they've already hired?
While you're considering the above, compare the average consumer-level print product with one from a lab. It's undeniable that most consumer labs are nowhere near what professionals can offer - from the raw print quality and color reproduction, down to the outright longevity of the product. Think of the service value you could give your client by providing them with a unique and archival print product.
Where to start
Many of these types of sessions don't tend to be very large - a Baptism shoot would mainly focus on its main event, whereas a Holy Communion photo session will mainly involve portraits & family. Seeing this to be the case, the print should start small too! We'll use examples found in our offer, though feel free to browse around for more.
First off: start with Accordion Mini Books. A "mini" Baptism book, or Holy Communion book, would make for a perfect initial offer - especially if you're looking to add something on the side with your digitals.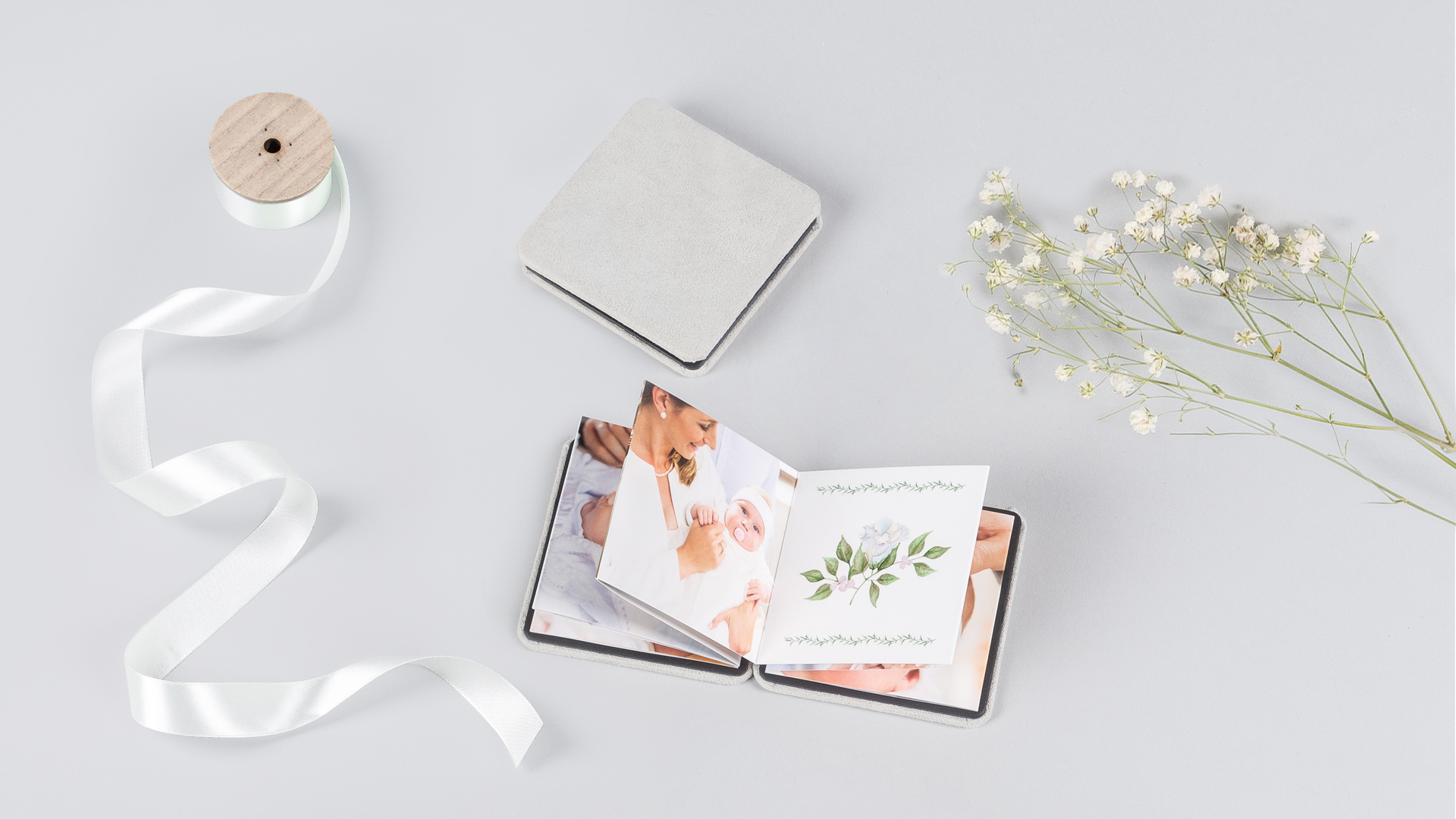 If you wish to keep the minimum booking cost low but would still like to increase its overall value proposition, this is the way to go. You would in no way be getting a "budget quality" product, as nPhoto's Accordion Mini's are made of the same materials used by our mainstay professional Photo Albums. Its size means that it can be kept just about anywhere, and it could be easily added in as an extra for larger bookings.
If there were a few photos that didn't make the cut for an Accordion's design, you can always send in a few additional Fine Art Prints. These are a direct step-up from ordering standard photographic prints, and can be bundled in a fancy envelope, or even presented in their own box.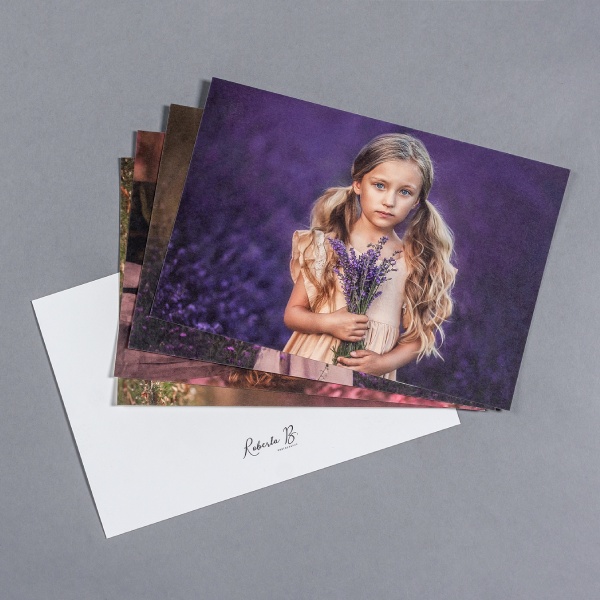 Going for Gold
Once you've dipped your toes in the world of print, you'll want to have a great "middle ground" package, the centerpiece that will attract most clients and allow you to create a primary offering tier for your business. It'll only get better from here!
For this purpose, we recommend the Lite Album.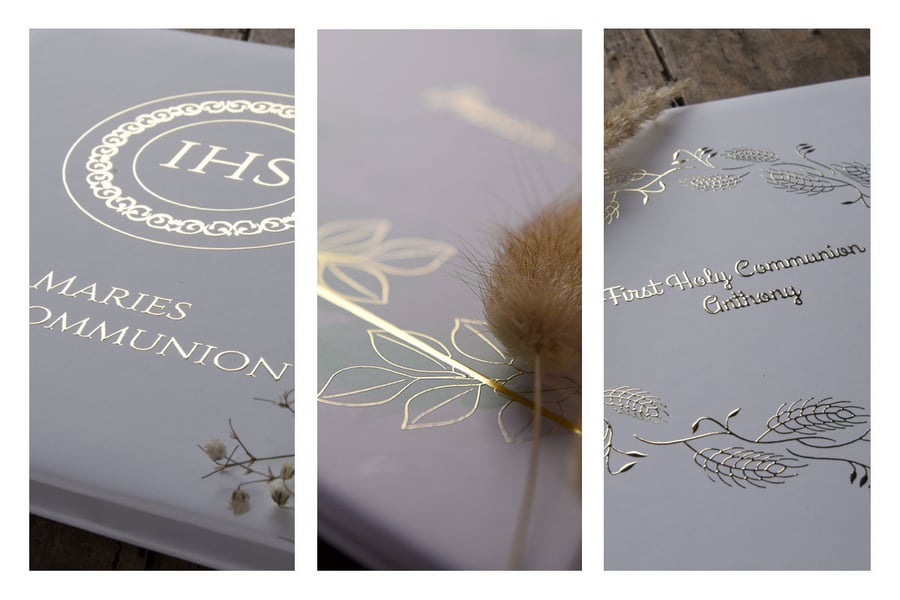 Its personalization options would suit both of these occasions well - as Lite Albums feature the option of having gilded designs on the cover, which go well with the theme. You're also not going to run out of workspace any time soon, as the spread count can go up to 40. If your client wishes to get extra photos taken, you'll be ready for anything. Simple, compact and versatile - all of this, in a product which already possesses premium quality print.
As another print alternative, your client might fancy a Folio Box instead - this neat package can be considered as an upgraded Fine Art Print + Box combo of sorts, as you gain a level of control over exactly how you'd want the prints to be presented. From changing the sheer size, adding an acrylic cover on top or changing the material type used, down to minor personalization options like engraving on the cover.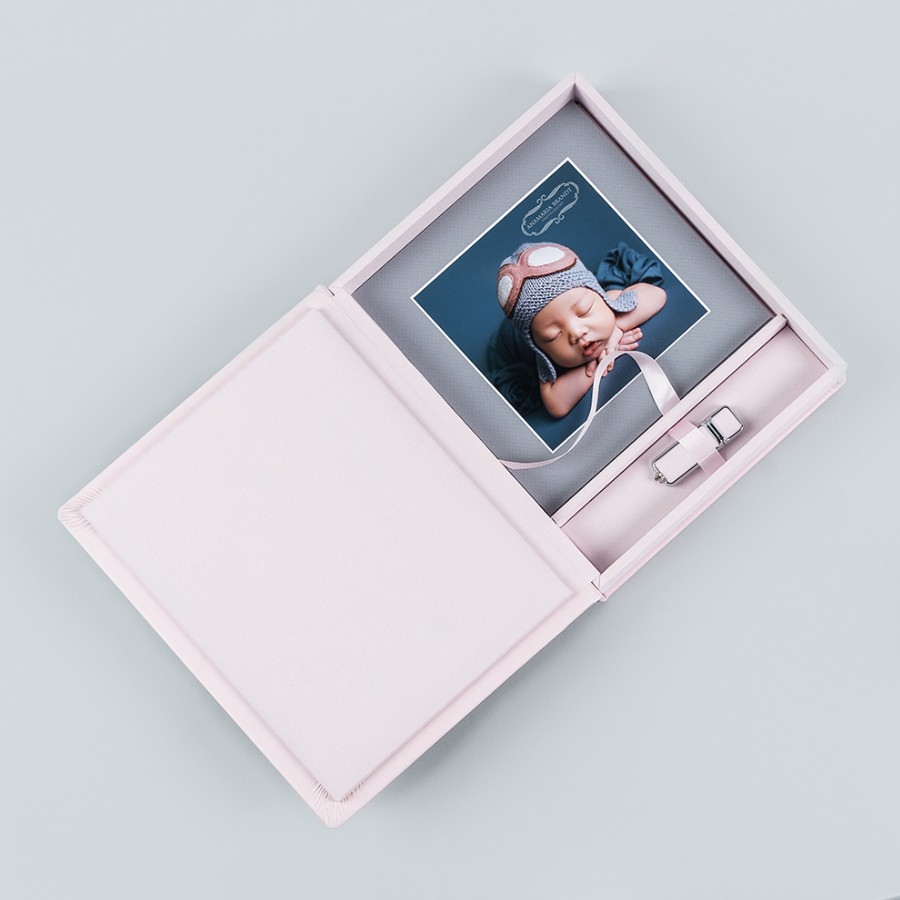 Oh, and the prints themselves get yet another upgrade, too. Design them to be pre-matted or as a board mount, which can then decorate your client's shelves for years to come. The box can fit up to 20 of these truly premium prints.
Finishing Touches
A great offer must come to a (high) end. This is what you present to clients who want nothing but the absolute best. Here, you have the freedom to get a little more specific, as different situations can call for different products. You could also treat a combination of the products mentioned above as its own package!
To name just two of the best products that would suit this category, you could turn your eyes towards Photo Albums, or Wall Decor.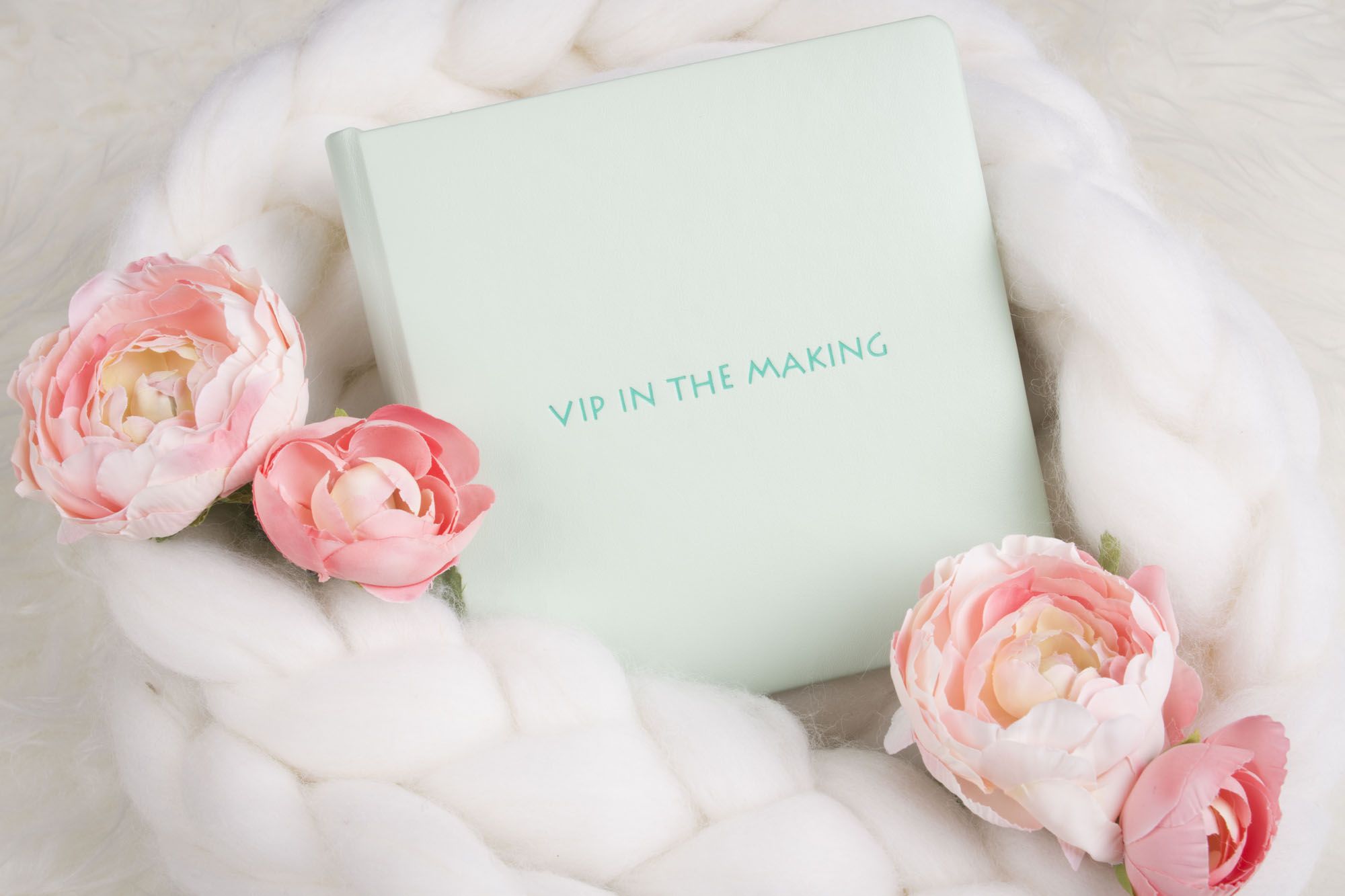 These Photo Albums, while not exactly featuring their own dedicated gilding options, are without a doubt the gold standard of what one can give to their clients.
You have full reign over how it should look, multiple collections to choose from, and should you decide to go for a Complete Set, you'll be able to combine the world of print and digital through the use of a dedicated USB and box, wrapping the whole thing together into a perfect package.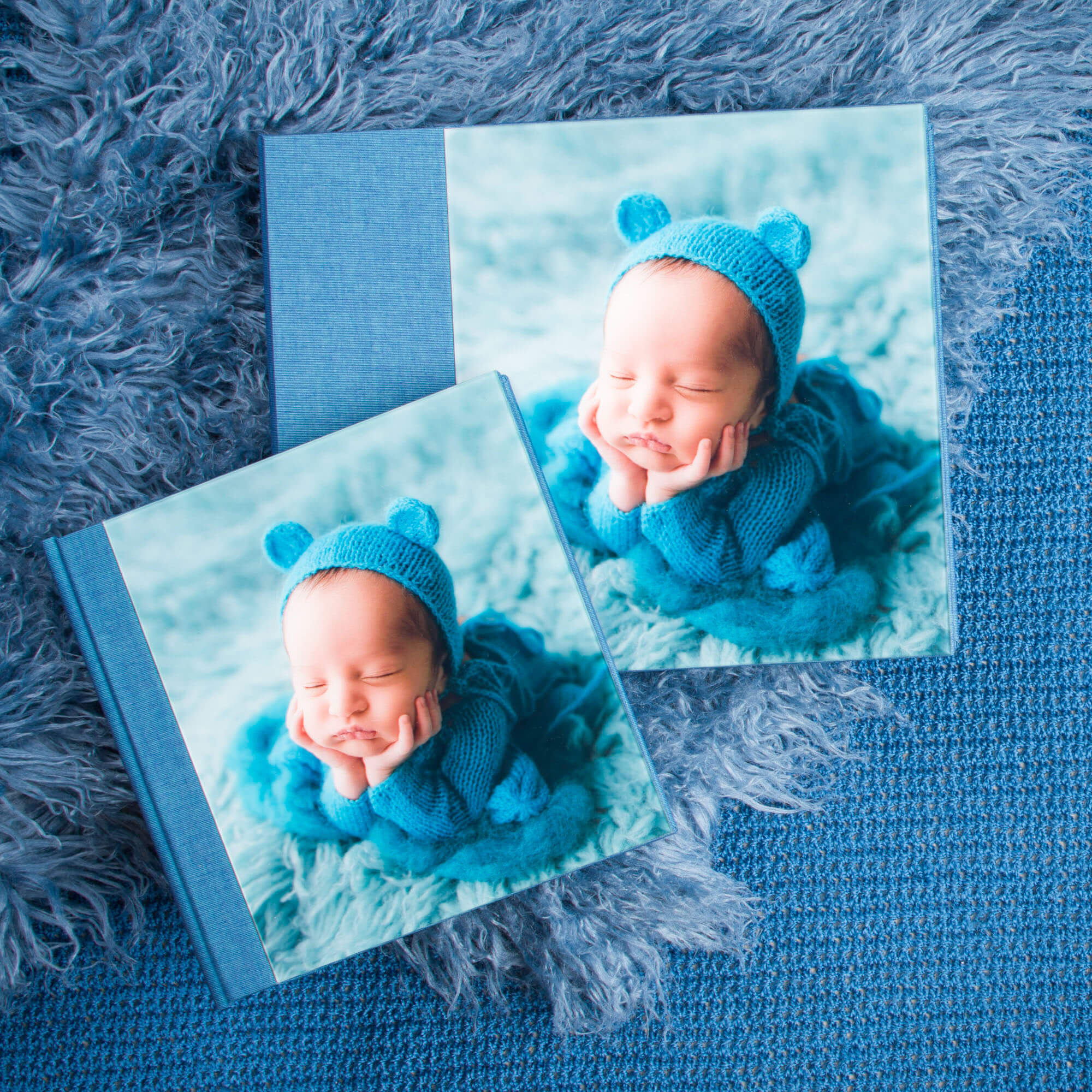 While obviously most would consider this to be pretty excessive for a set of Baptism photos, or even for a family shoot taking place after a Holy Communion, this is your chance to justify multiple bookings for an amazing end product - benefitting you and your client in the process. If you mainly do maternity and newborn photography for instance, this could become a great spot to include a few Christening session photos in the middle of the Album.
Lastly - Wall Decor. Need we say more? A small Framed Print to commemorate the event, and to add to your highly personalized Baptism book, or first Holy Communion album (or even one for each, if you're lucky!)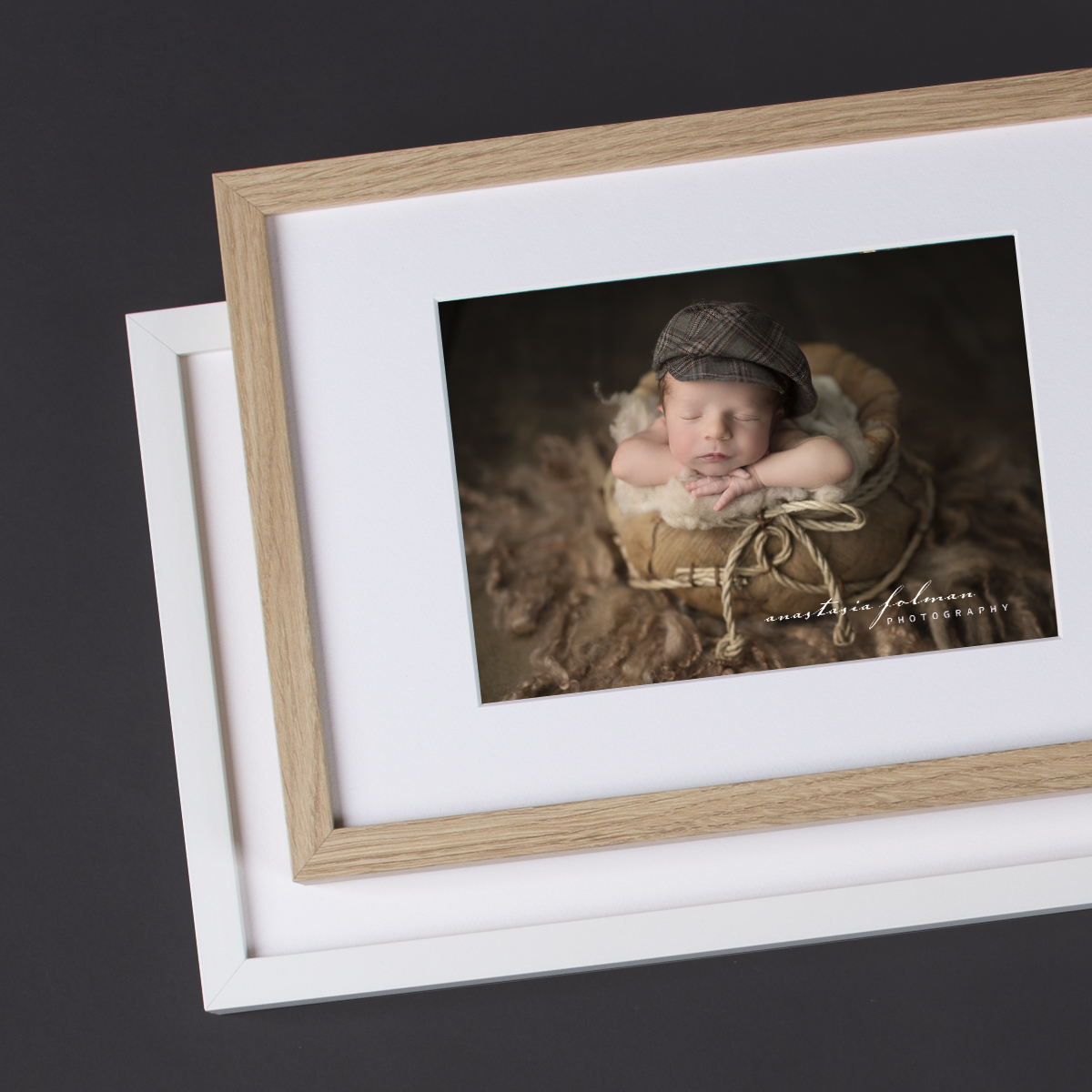 There are other wall art options of course, Acrylic Prints being a particularly popular choice for many photographers in genres similar to these.
Most importantly of all...
Experiment! After all, your offering decisions can steer the rest of the industry to your needs. Most clients will only know what's possible through the lens of what their photographer offers - so become the photographer that they can turn to, be it for events, family photos or more.
Sign up for blog notifications
& Always be up to date on new posts