Fall is a time of the year with plenty of great opportunities for themed mini-sessions such as Fall, Halloween, Harvest, Pumpkin patch and of course the most popular - Santa and Christmas mini-sessions. This year however, turned the entire industry upside down and photographers are learning to function in a completely new reality than only a year before.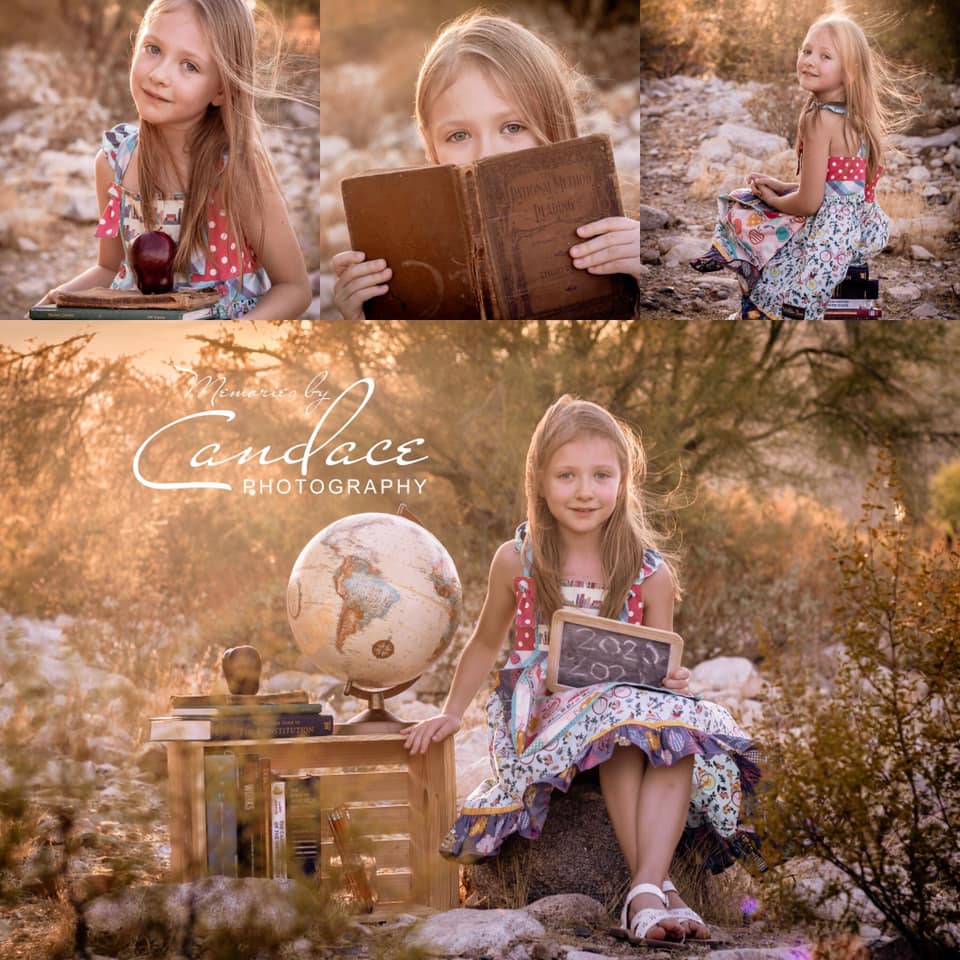 Outdoor back-to-school mini session. Photo courtesy by Memories by Candace
If mini-sessions are still ahead of you or you are still debating whether or not to offer them this fall, read these 6 tips below that we prepared for you. We researched how photographers are handling the organization of their mini-sessions during COVID-19 and gathered best ideas in one place so you can prepare better for your minis coming this fall.
1. Switch to outdoor instead of studio mini-sessions
Many photographers decided to move their studio minis to open air. With outdoor sessions it's easier to keep the safe distance.
You don't have to wait with your Christmas minis until November or December like you usually did. Believe it or not, but this year many photographers are organizing their sessions in September in order to be able to do outdoor Christmas mini. With proper set-up everything is possible!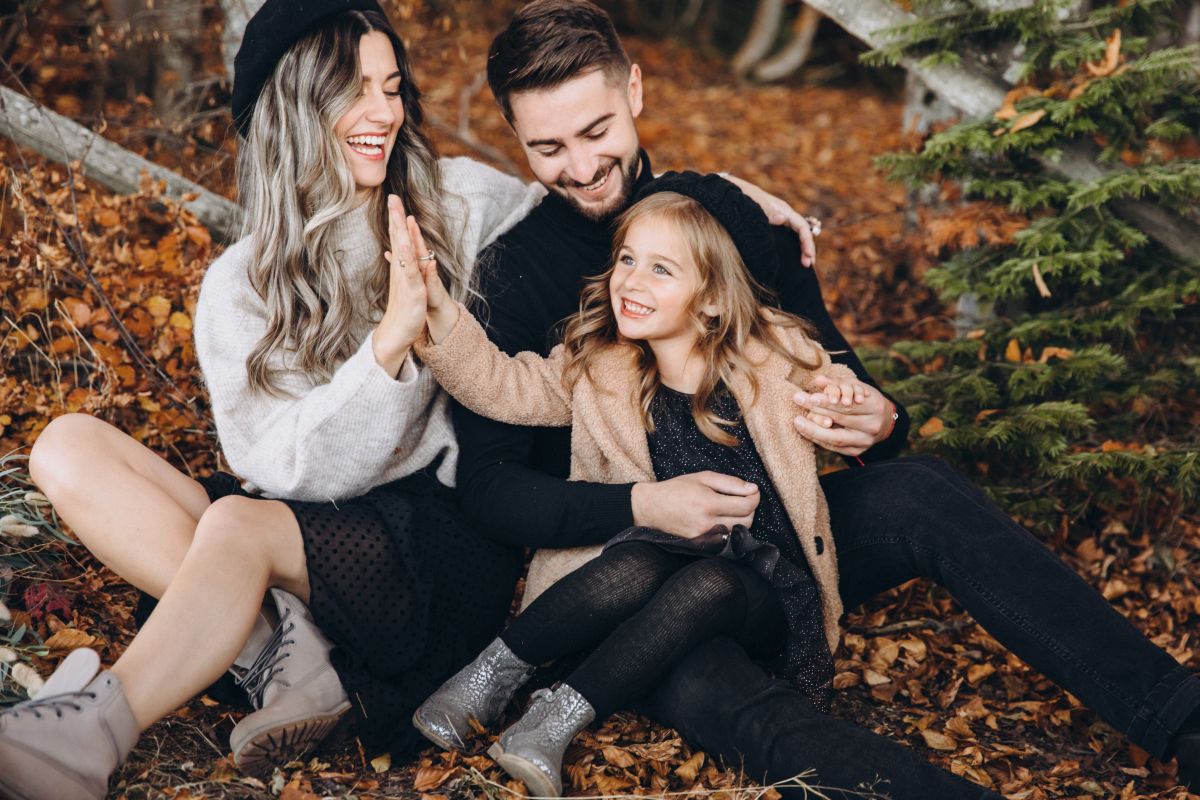 Family fall mini-session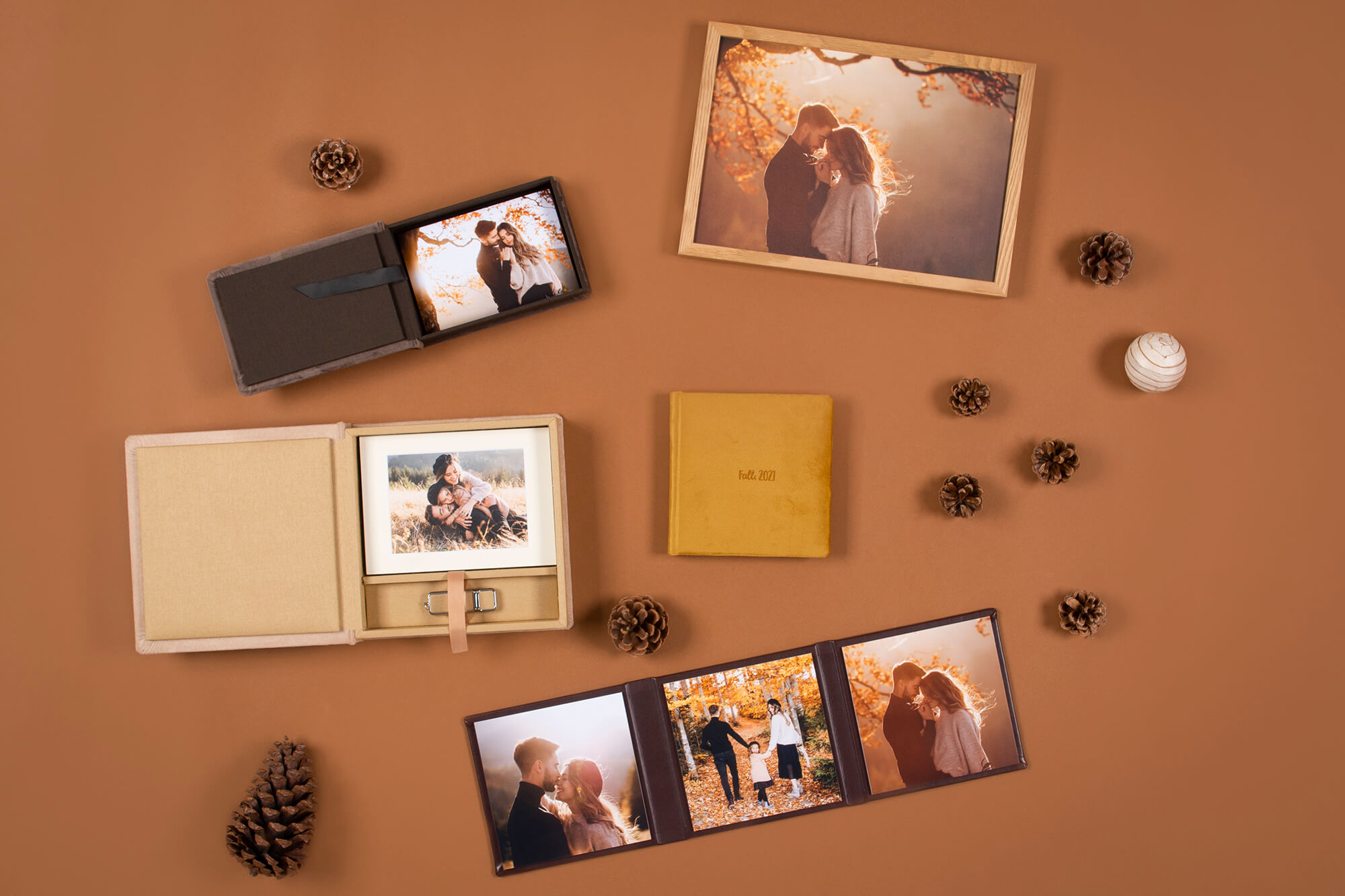 Fall is a popular choice among photographers for the theme of a mini session this year

If your minis were taking place in the studio before and outdoor sessions are a novelty for you, then take some time to prepare for this new surrounding. Watch this video created by Silver Paw Studio and see how Monique prepares for her outdoor mini-sessions and what advices she gives to other photographers:
2. USE LESS PROPS - EASIER TO CLEAN AND SANITIZE
One of the tips from your fellow photographers on keeping your workspace safer for your clients and yourself is using less props than you would normally use. Choose props that are easy to clean, wash and sanitize in between sessions. Clean and simple setup doesn't neccesarily mean boring. Sometimes less is more, so browse through your props and check what is and what is not essential to create a proper atmosphere and stick to the theme of your mini session.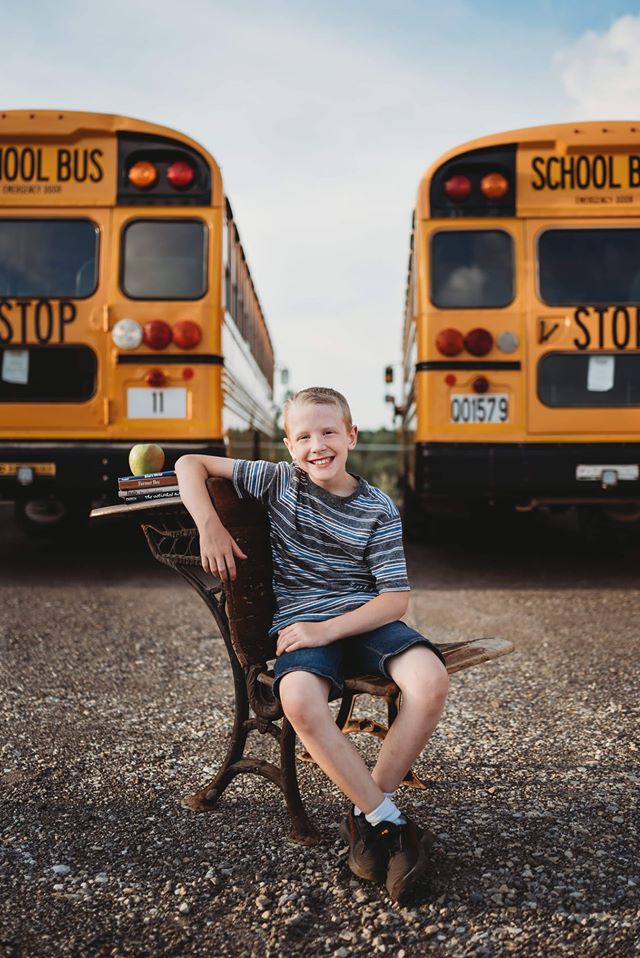 Dearheart Photography managed to create an outstanding back-to-school session with only a bench on a school bus parking lot
You can still stick to your theme while having less props on the setup. Beautiful back-to-school artwork by Debby Munro Photography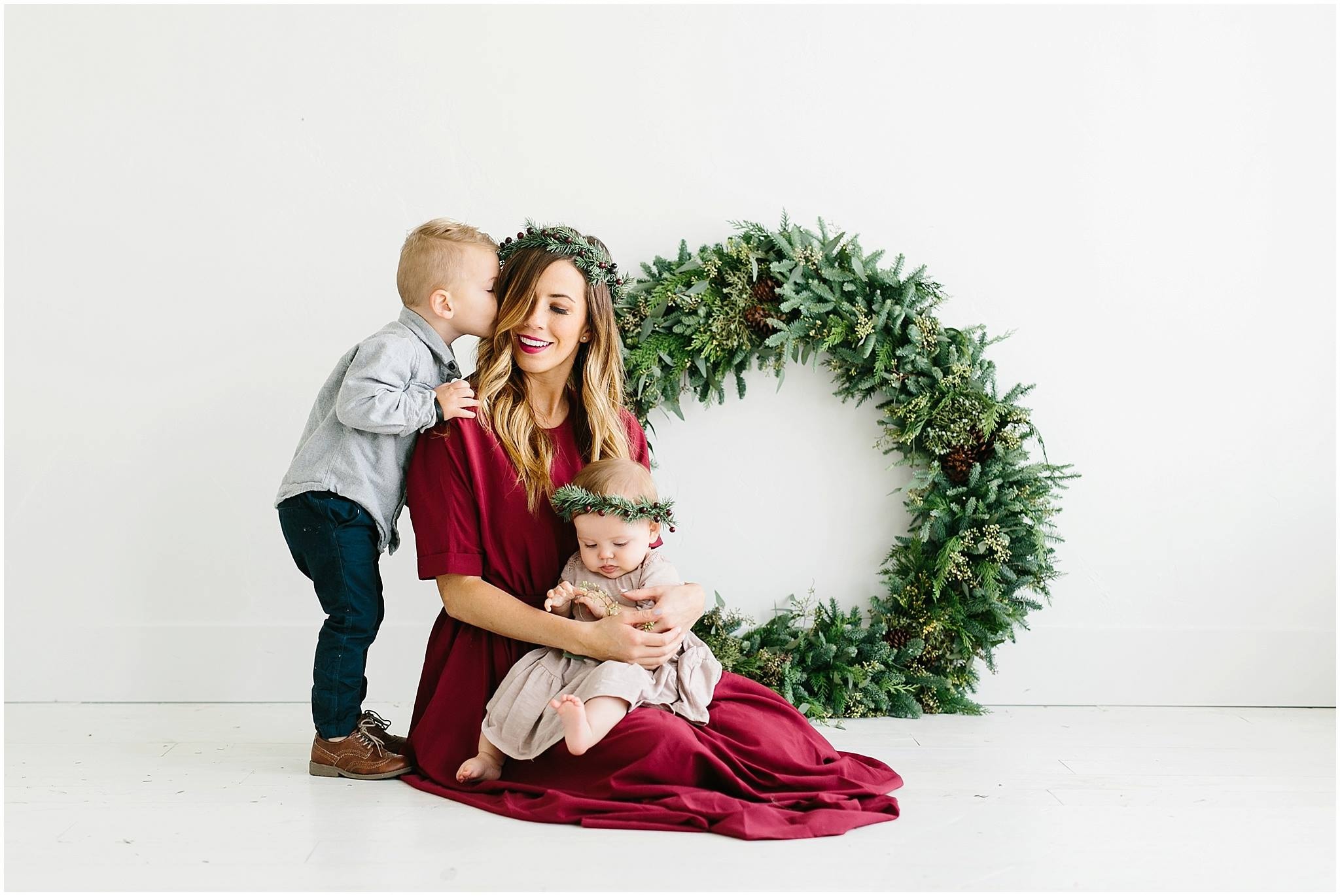 Simple can still be impressive. Photo courtesy by Kali Poulsen Photography.
3. GO ONLINE
The situation we've all been put in right now is making the world switch to online and automated solutions. If you've been reluctant to implementing such solutions to your business before, now it's the time to catch up. Try to arrange as many aspects of your sessions with clients online, before you meet, to avoid unnecessary interactions. You can create a blog post, pre-written messenger or email text describing the session's protocol or record a video and post it on your social media. There are online tools that will help you manage your bookings. Among ones recommended by photographers are:
There are many other online tools that will help you promote your minis online. For example, you can create a Facebook event on your fan page.
We have prepared a seperate blog article to thoroughly present possible ways of promoting your mini-sessions online including a complete checklist for promotion.
4. KEEP THE DISTANCE
Social distance is one of the ways to protect yourself and people around you from the eventual infection and is practiced by many photographers who are now back to their usual business. Require the same from your visitors in order to protect yourself as well. Among other practices adopted by photographers are: wearing a mask, taking temperature before the session, no snack and beverages served to the clients during the sessions . In addition, you may consider adding touch-free payment options to your business as well.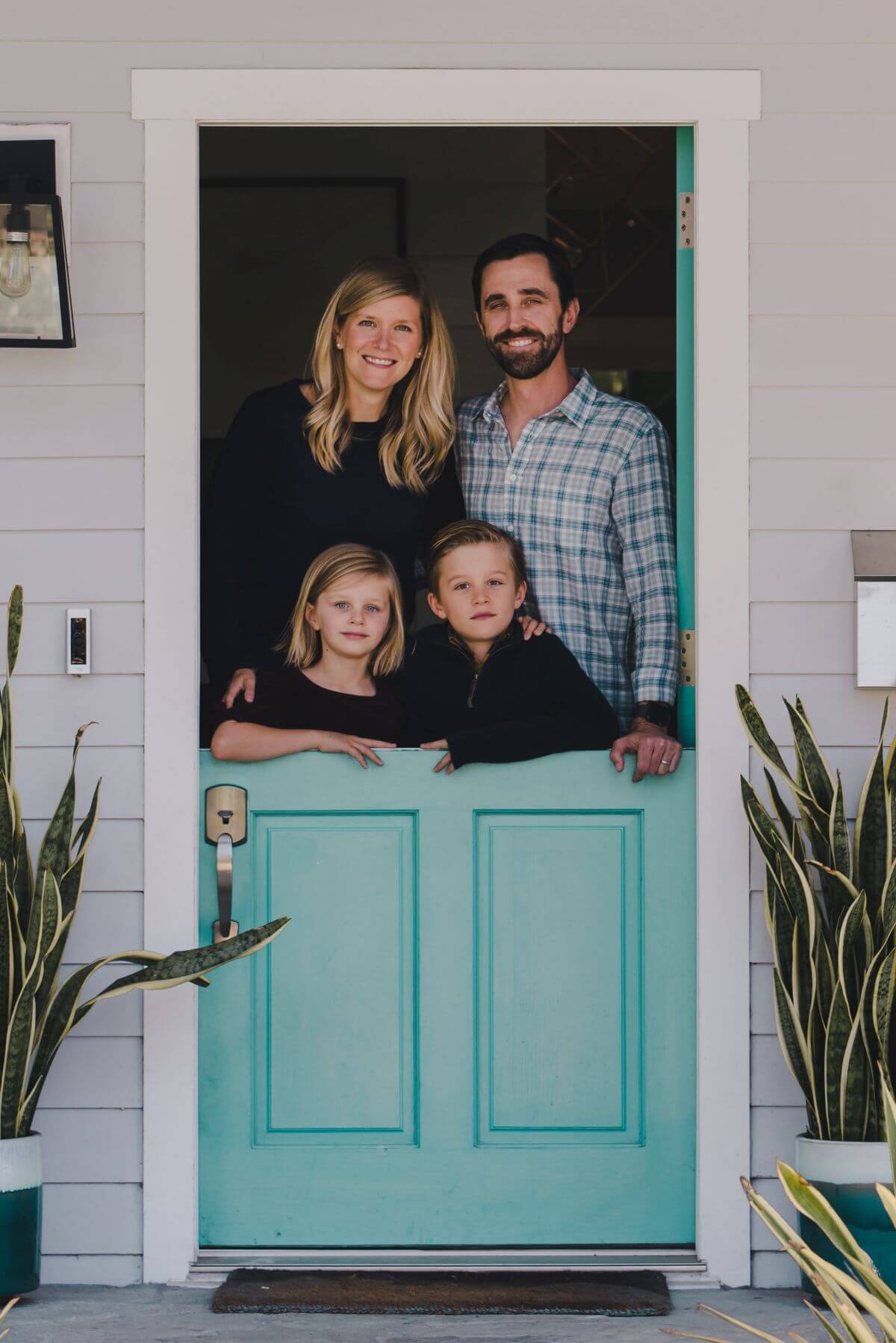 Front Porch Portrait by Jennifer Tanksley-Coss Photography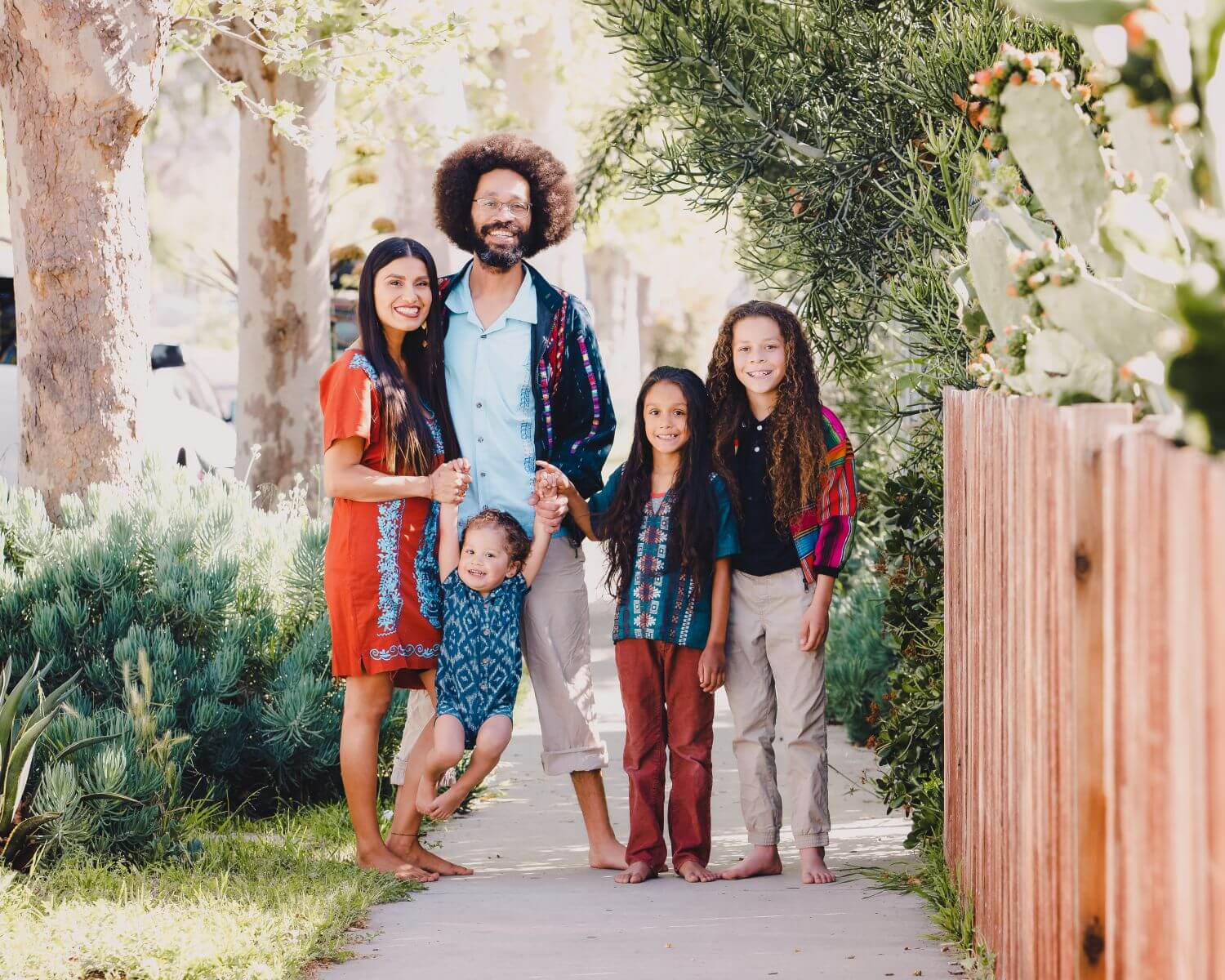 Outdoor Family Portrait by Jennifer Tanksley-Coss Photography
If your sessions take place in a studio and you're looking for ideas on how to prepare your workspace, watch Fienna from Wonder Fotografie comprehensively explaining how she manages her babies photo sessions during Covid-19.
Do you have your own tips for making your studio a safer place for you and your clients? Please share your ideas in the comments below!
5. INFORM YOUR CLIENTS ABOUT THE SAFETY MEASURES YOU ARE TAKING
Once you created a plan for implementing proper steps to keep your mini-sessions safe, it's time to inform your clients about the measures you are taking in order to protect them. Make you clients aware that safety is your number one priority. Educate your clients about the fact, that as a photographer you have tools to operate safely and that there is no need to resign from something as important as creating and capturing important memories with their loved ones.
Have a look at the video created by Zoom Photography Studio where Guy and Anna present how their studio is being sanitized between appointments.
Remember, if you are putting a lot of effort in protecting your clients from germs during photo sessions, don't keep this fact for yourself. Create a blog post, social media post, infographic, a video or choose any other way to let your clients know you are looking after them and that you keep your workspace a safe enviroment for them and for yourself as well.
6. MAKE UP FOR THE LOST REVENUE WITH PHOTO PRODUCTS

Or if the slowdown in bookings didn't impact your business you can still increase your revenue even more with print products.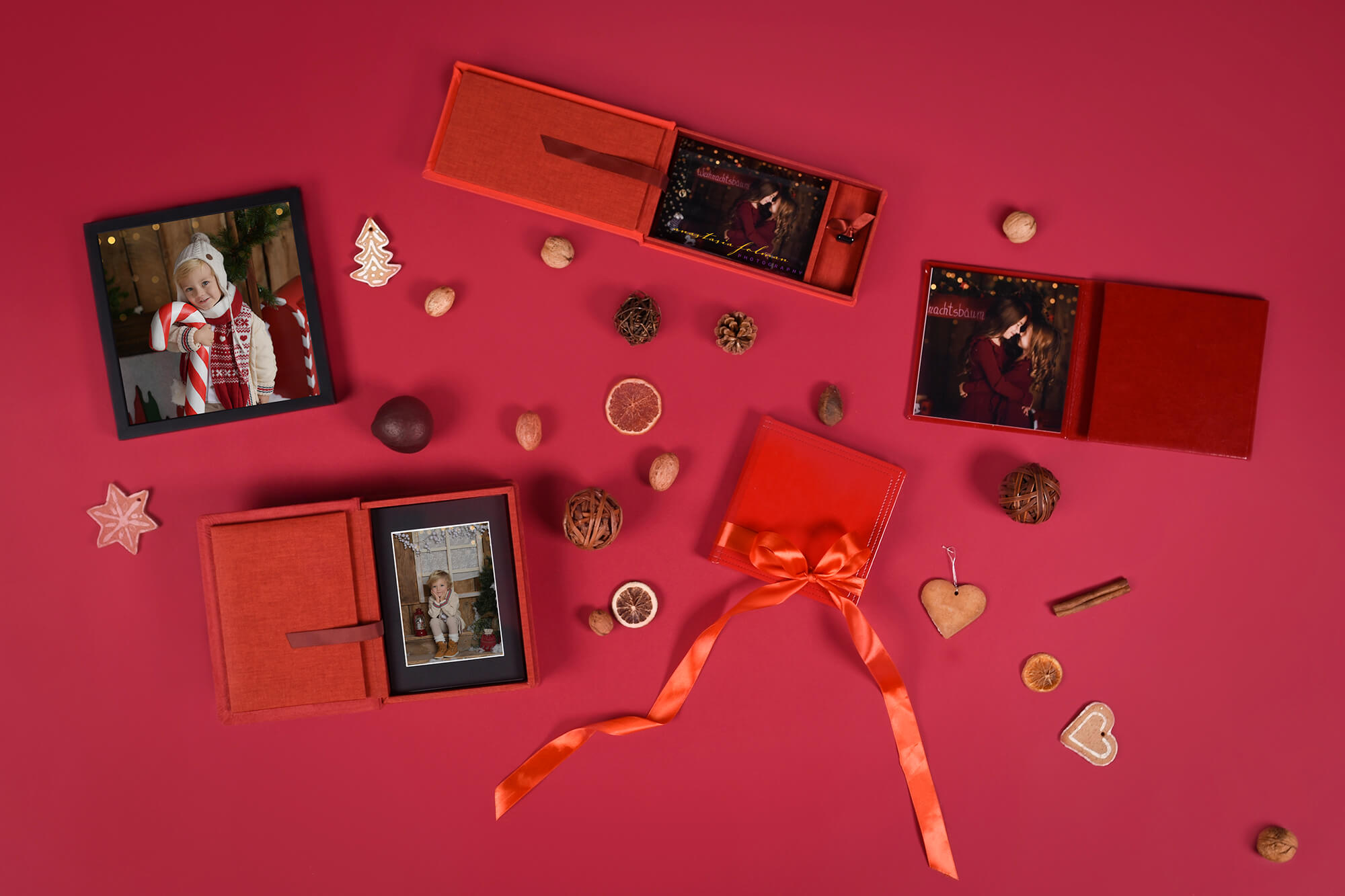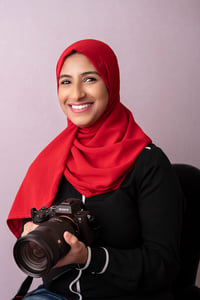 "Mini sessions are best done with a theme. This way you don't have to produce a lot of different photos for clients as you also have limited time. For my mini sessions, I love to include the Triplex as a product. You can easily get 3 different photos to include in a Triplex. They are a great gift option for family members like grandparents. I also do offer matted prints which serve as extra gifts too." - Tharwa Said Photography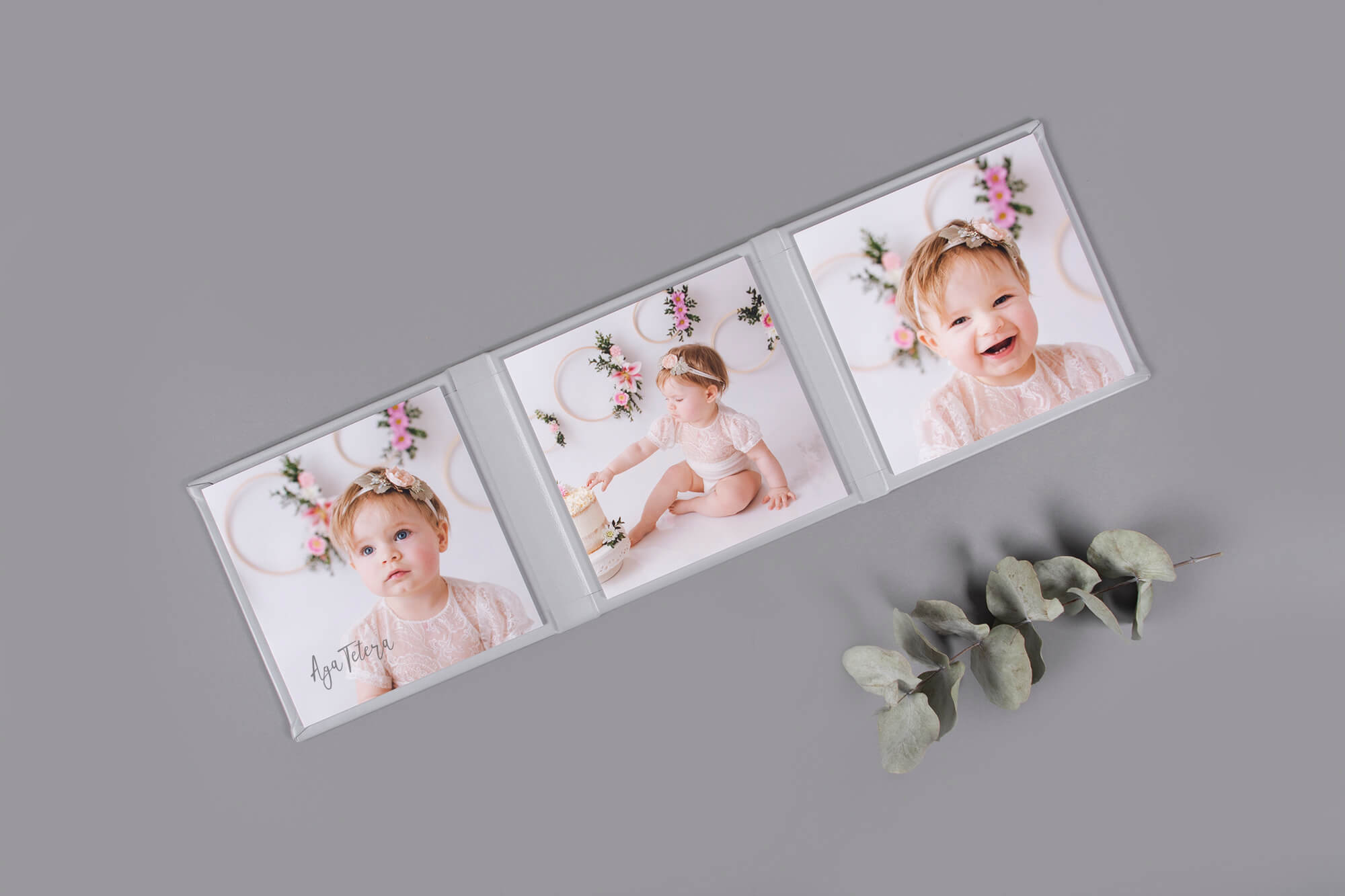 Triplex
45% OFF BEST MINI-SESSIONS PRODUCTS FOR YOUR FULL-PRICED CLIENT ORDERS + FREE PROMOTIONAL MATERIALS FOR YOU!
2020 is a very challenging year for the photography industry. We want to fully support you and help you to take the best advantage of your photo sessions. Therefore, we are bringing an extraordinary offer that will help you boost your profit on all the bookings still waiting for you this year. We are happy to offer you the following products at 45% off through December 15th, 2020*:
- Fine Art Prints
- Triplex
- Photo Album Exclusive and Photo Album Creative in size 6x6'' (15x15 cm), 6x8'' (15x20 cm) and 8x6'' (20x15 cm)
- Folio Box (along with a Wooden Photo Ledge)
Bear in mind this not an accidental choice of products but careful selection of bestselling products among our clients who offer mini-sessions. For this reason, you can be sure that each of these products is a right choice for building your mini-sessions packages. The offer is valid for your full-priced client orders through December 15th, 2020, which means that with nPhoto you are set up for the entire season from Fall to Christmas mini-sessions. This 45% off discount will help you significantly increase your profit margin.
What is more, signing up for this amazing offer entitles you to get free promotional materials - a collection of product mockups! Along with a discount code, you will receive a folder with PSD files in 3 main mini sessions themes: Fall, Christmas and Milestones. Add your own artwork to our product mock-up templates and use product images for your online marketing on social media channels, newsletters etc.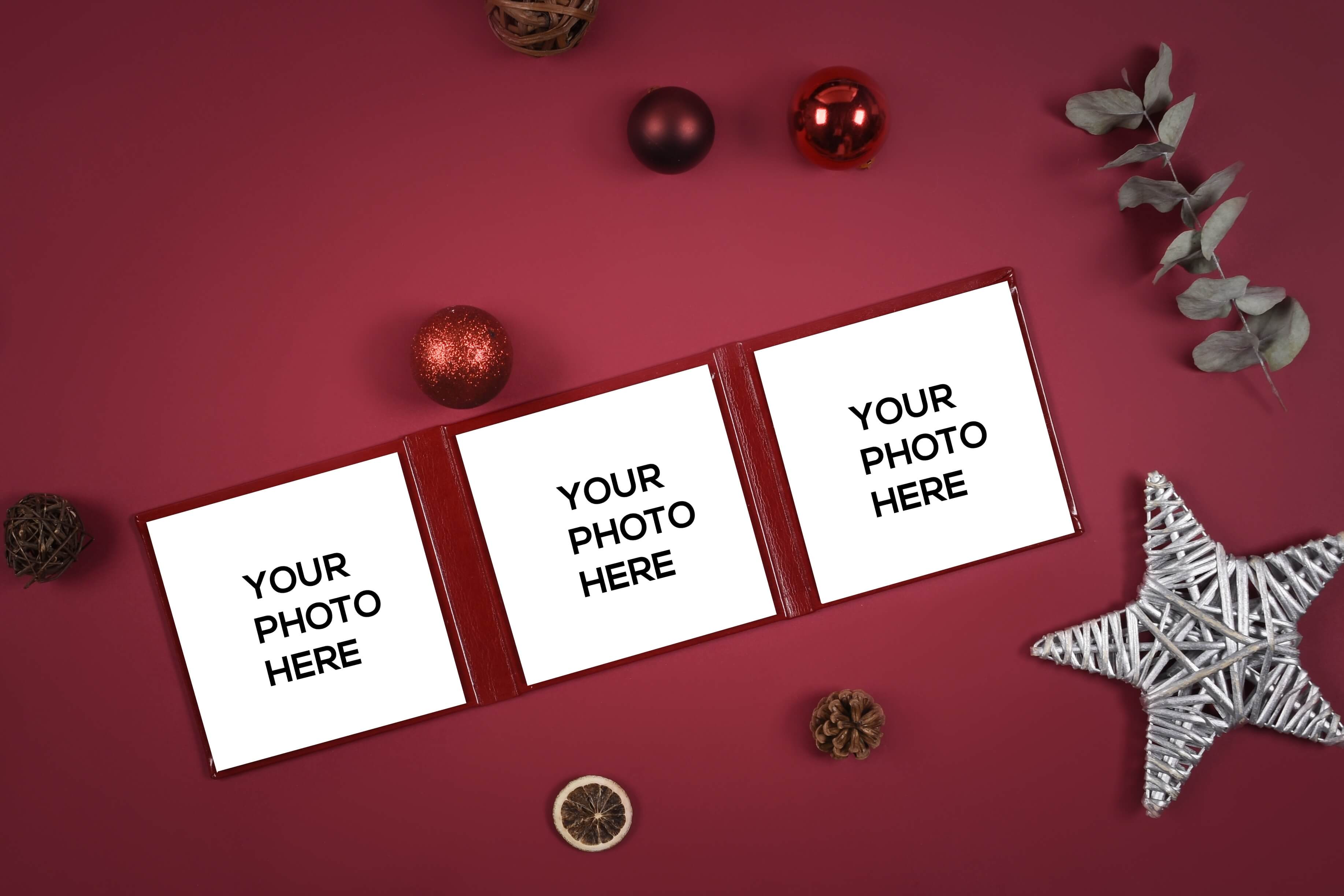 Sign up for the offer and get a collection of FREE themed product mockups
*T&C The 45% off offer on selected products includes the following products: Fine Art Prints, Envelopes for Fine Art Prints, Box for Fine Art Prints, Wooden Photo Holder, Triplex, small Photo Albums in size 6x6'' /15x15 cm, 6x8'' /15x20 cm and 8x6'' /20x15 cm (either in Exclusive or Creative 100% collection), Folio Box (either Exclusive or Acrylic Prestige collection), Wooden Photo Ledge, Box for Prints (either Exclusive or Creative 100% collection), Framed Print. The promo code can be used multiple times during the promotion. The offer is valid until December 15th, 2020 and cannot be combined with other promotions.
Watch Ana Brandt, world-renowned maternity & newborn photographer, professional photography educator, and business owner, discussing all things mini sessions:
Sign up for blog notifications
& Always be up to date on new posts