"Accordion Mini Books are probably our most popular item….[Accordion] Mini Books people LOVE! It's like their favorite thing in the entire world."
Point taken; get some Accordion Mini Books for your offer. [You'll be the talk of the town.]
Particularly if you're a professional family portrait or professional maternity and newborn photographer. Or, simply one that offers mini sessions or shorter sessions.
Yet these aren't our words.
Rather, it's the clear and emphatic recommendation of none other than maternity and newborn photography legend Ana Brandt speaking on behalf of her and her brand's own experience.
And for those who may not know, Ana Brandt just happens to be the premier name in the professional maternity and newborn photography industry.
She has been a photographer for over 22 years and an educator for 12. She has traveled to over 32 countries to host workshops and teach other pros about her craft.
Her online presence boasts a community of at least 500,000 across her social media platforms and includes her own maternity clothing store and references to useful props needed for the profession.
She knows her stuff.
Or, in other words; she's kind of a big deal 😊 She's the epitome of 'the leading figure' in the field.
And, it was when Ana joined us for a Live Chat and was asked what her clients enjoy getting from her mini-sessions or normal photo sessions that she shared this overwhelming love the client community has for printed Accordion Mini Books.
So much so she was sure to inquire: "Does nPhoto have Accordion Mini Books?"
Why yes, yes, we do, Ana. And thank you for asking!
nPhoto Lab's Accordion Mini Books
We indeed have gorgeous, high-quality Accordion brag books.
Available at a 3 x 3" (7.5 x 7.5 cm) cover size, boasting 2.7 x 2.7" (7 x 7cm) image panels, our minis can be designed with your choice of 10 velvet material options.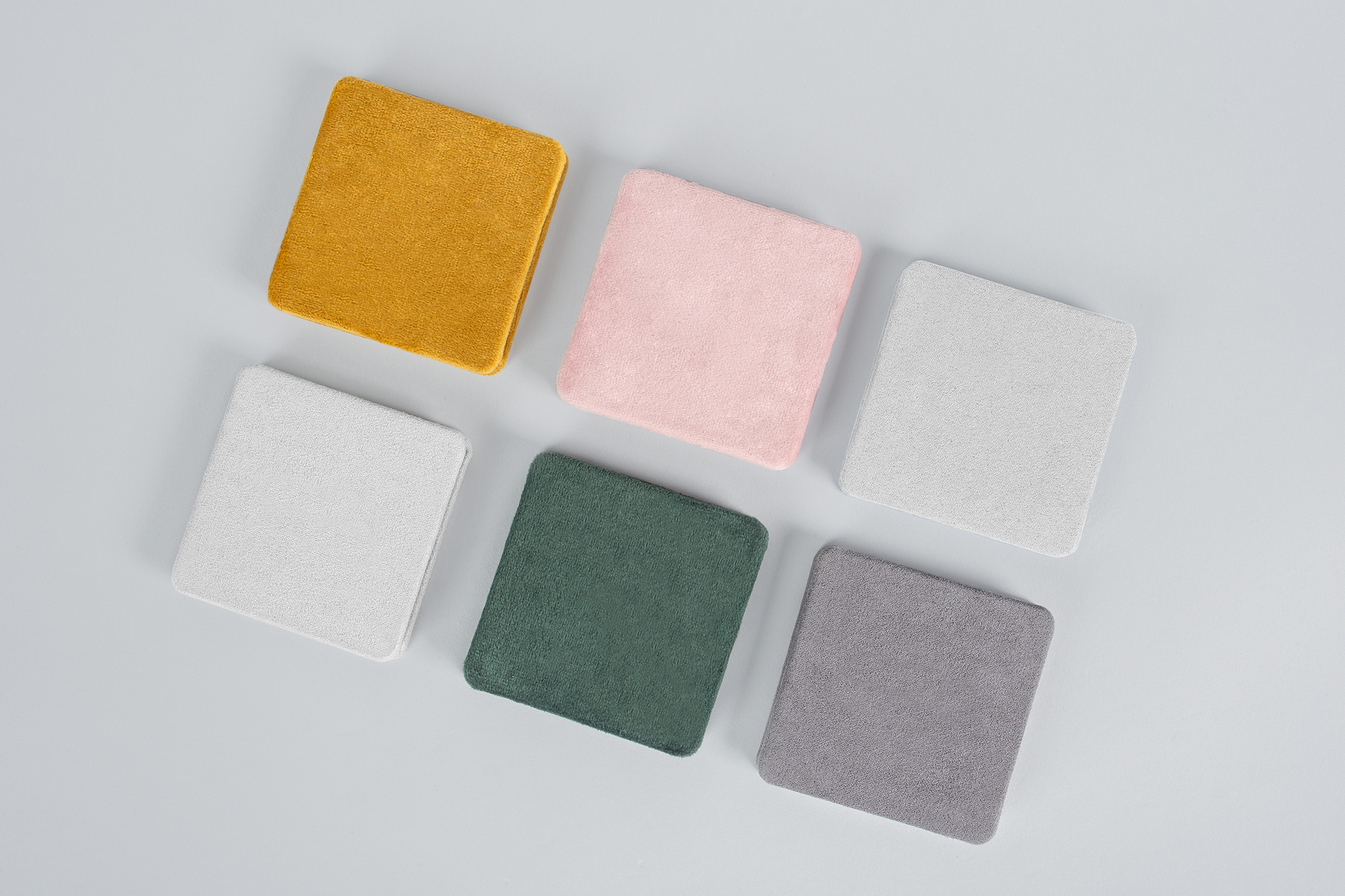 Fill from 12 – 18 'pages' (6 – 18 photos spots) that fold up and unfurl like a literal mini accordion. Use the space for sweeping panoramas utilizing a full-side or keep each segment for a separate photo maximizing the space; or something in between. The choice is yours.
Ultimately choose between two paper options for the photo finish – Felix Schoeller at 290gsm with a bit of a shine, or Mohawk Eggshell 216gsm for a matte result.
Pro Tip: You can include quotes and various extra additions interwoven in between your photos via our nDesigner to customize your client's order and make it something truly unique!
Endless Cover Design Options
Let no two client designs be the same and allow for client personalization to be clear from first sight with the option to add personalized text to the hardcover of our Accordion Mini Books.
Moreover, select among 26 pre-made cover designs to give the product a 'pop' and catch the eyes of your clientele. While we shouldn't judge books by the cover, adorning them with beautiful, appropriate detail certainly doesn't hurt.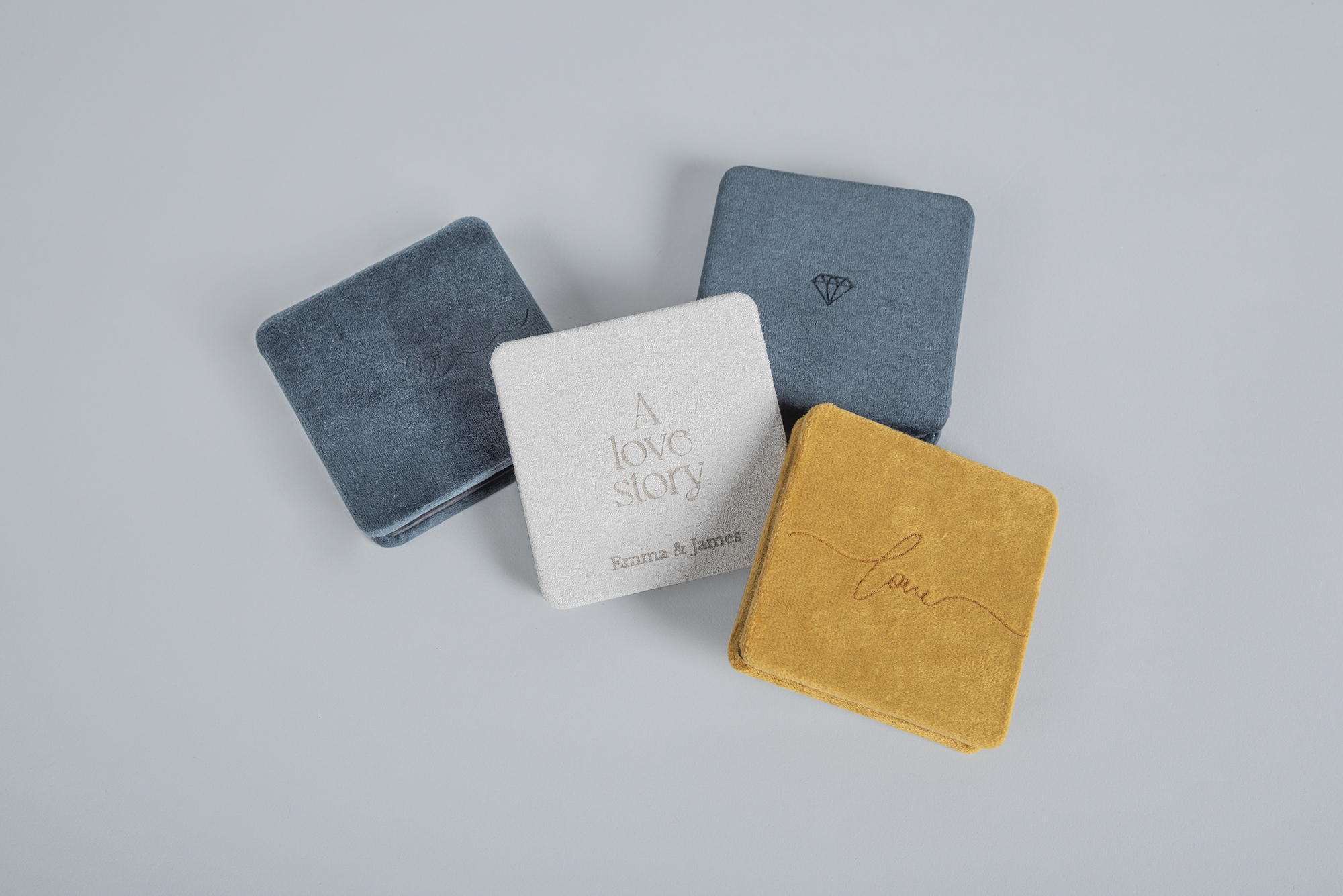 To top it off, the mini book is fit with a magnetic seal inside the cover ensuring the photos are safely concealed when the product is not used.
Together with this brag book's decorative package, available in 10 colors, you'll be sure to have a secure product presented in an upscale fashion, personalized to each specific client.
The Mini Photo Books You'll Be Sure to Brag About
Or, the little book that packs a big punch.
OK, just what are the benefits of offering Accordion Mini Books? Well, it certainly starts and ends with the fact this product is a compact powerhouse.
Or, as we may remind:
At the top of this post respected and prominent figure in the world of professional photography, Ana Brandt confirms people are absolutely crazy in love with these products.
Give the people what they want [to buy]. That's a good way to stay popular and successful.
That's just the truth, and it's not only Ana Brandt saying so; the buying public, your clientele, can't get enough of this product and would be interested in walking out of your studio with these by the dozens.
This is particularly true if you are a maternity and newborn photographer; yet, their appeal applies across nearly all genres.
And, it's easy to understand why. These products are fun to use, small enough to buy in bulk and replicate to send to many friends and family, and compact enough to always have on hand.
With that, they're the perfect gift idea for your clientele to consider for their significant others. Be it, extended family or friends, this product is appropriate for any occasion, particularly things like Mother's Day, birthdays, or even Valentine's Day (Valentine's Day for those wedding or boudoir photographers out there).
Again, their friendly size allows them to be comfortably kept on hand in a purse or bag; or otherwise easily stored away if the contents are of a more sensitive nature.
So be sure to do your part as a professional photographer and business person and remind your clients about these towards the end of an ordering appointment. No matter what their original intention is.
For example, your client may be in for an order of bigger products such as a photo album or wall décor collection, or Folio Box, but you can always suggest:
"How about something small for grandma and grandpa? Do they live far away? No worries these are small and easy and cheap to ship out to relatives."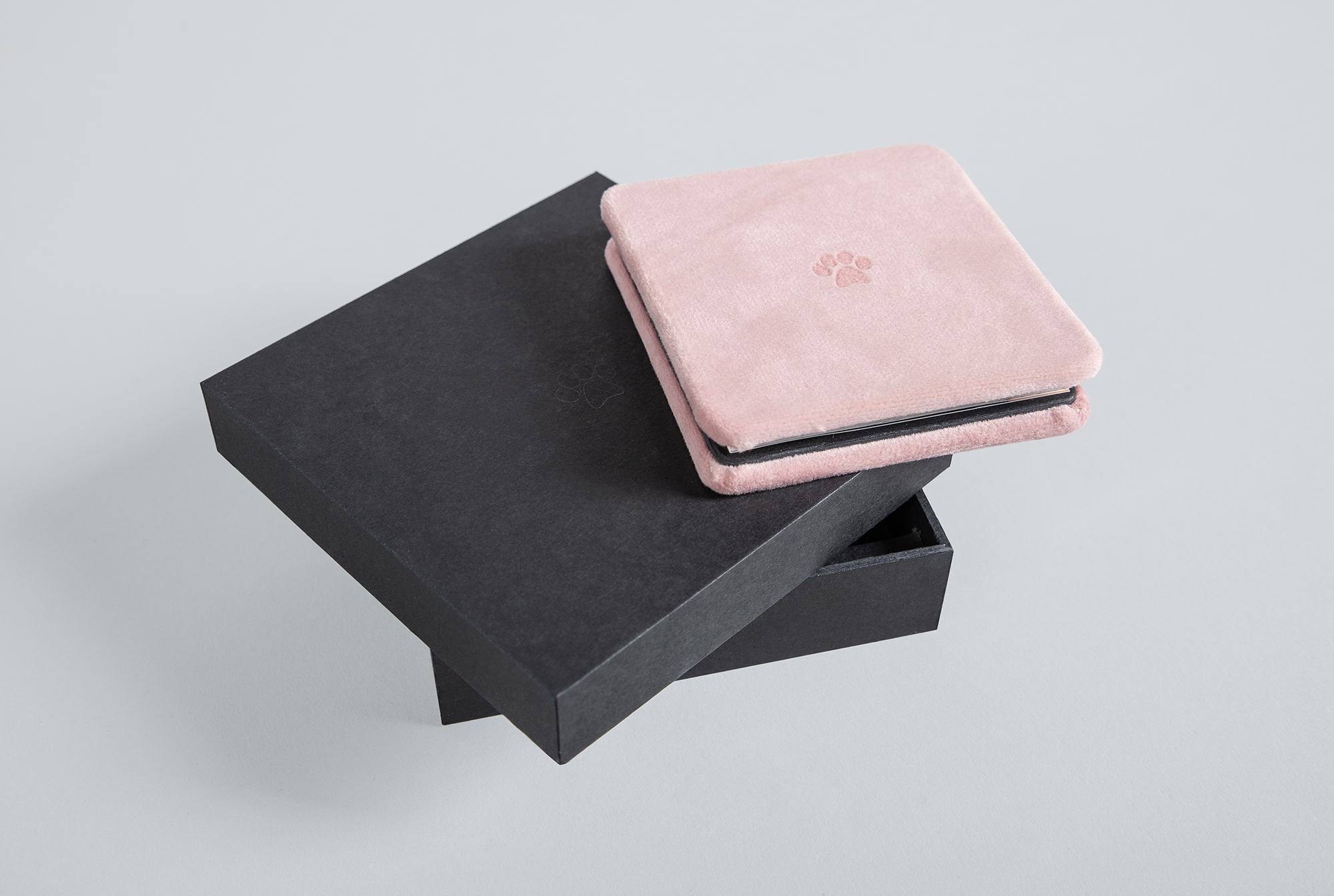 Don't forget their potential as re-engagement products as well.
As mentioned earlier, these products are just right as small gifts for a birthday or special occasion.
Consider reaching out to your couple around their anniversary, or your newborn clients around the birthday of the mother, grandparents, or even the child to suggest a small but precious gift for the occasion using photos you already have on file that won't be too hard on their wallet.
Also, you can then take the opportunity to welcome back to the studio for a more up-to-date shoot as well.
And yet, these products are certainly capable of holding up on center stage in their own right. Particularly when it comes to mini sessions.
Order More to Save with Our Package Deals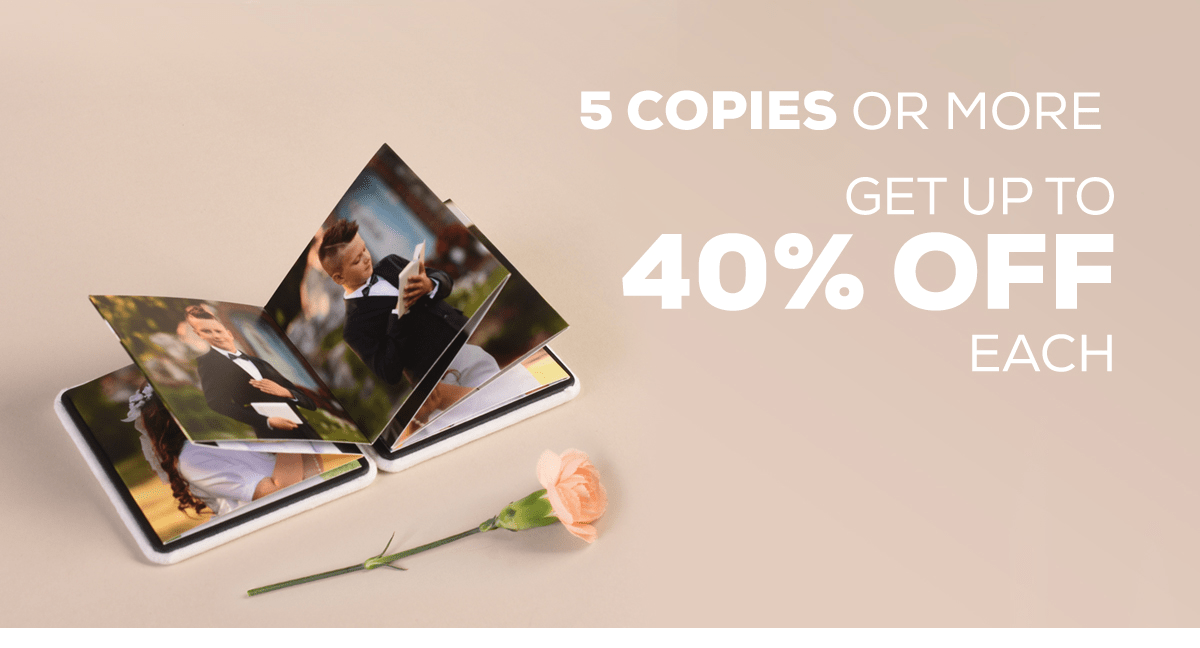 Our package deals offer a great opportunity to save on our Accordion Mini Books when you order in bulk. Whether you specialize in maternity and newborn photography or offer mini sessions, our package deals are a smart way to boost your profits and keep your clients coming back for more.
Take advantage of our package deals and save big on Accordion Mini Books. Order three to four and receive a 25% discount, or order five or more and save a whopping 40%. Simply add more books to your cart and watch as the discounts automatically update the price. Don't miss out on this opportunity to grow your business and keep your clients coming back for more.
The Irresistible Mini Sessions Photo Product
After all, that is where mini brag books really got their claim to fame: their success as the complement to mini sessions.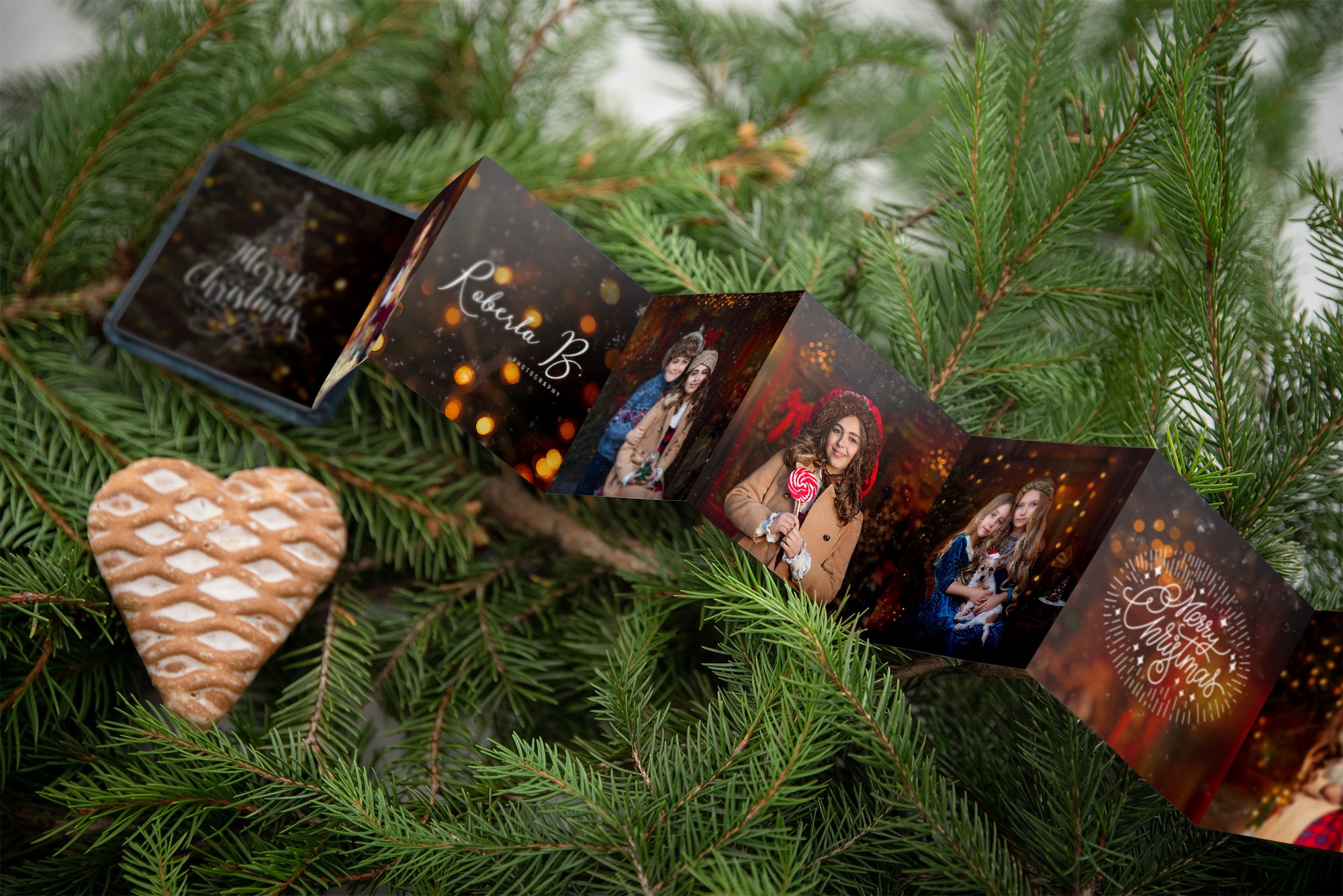 So, if you ever feel like your mini sessions don't turn you a big enough profit to be worth it, consider offering these Accordion Minis to your clients with your sessions.
Numerous professionals have confirmed they are a slam dunk hit and the most requested product for mini sessions.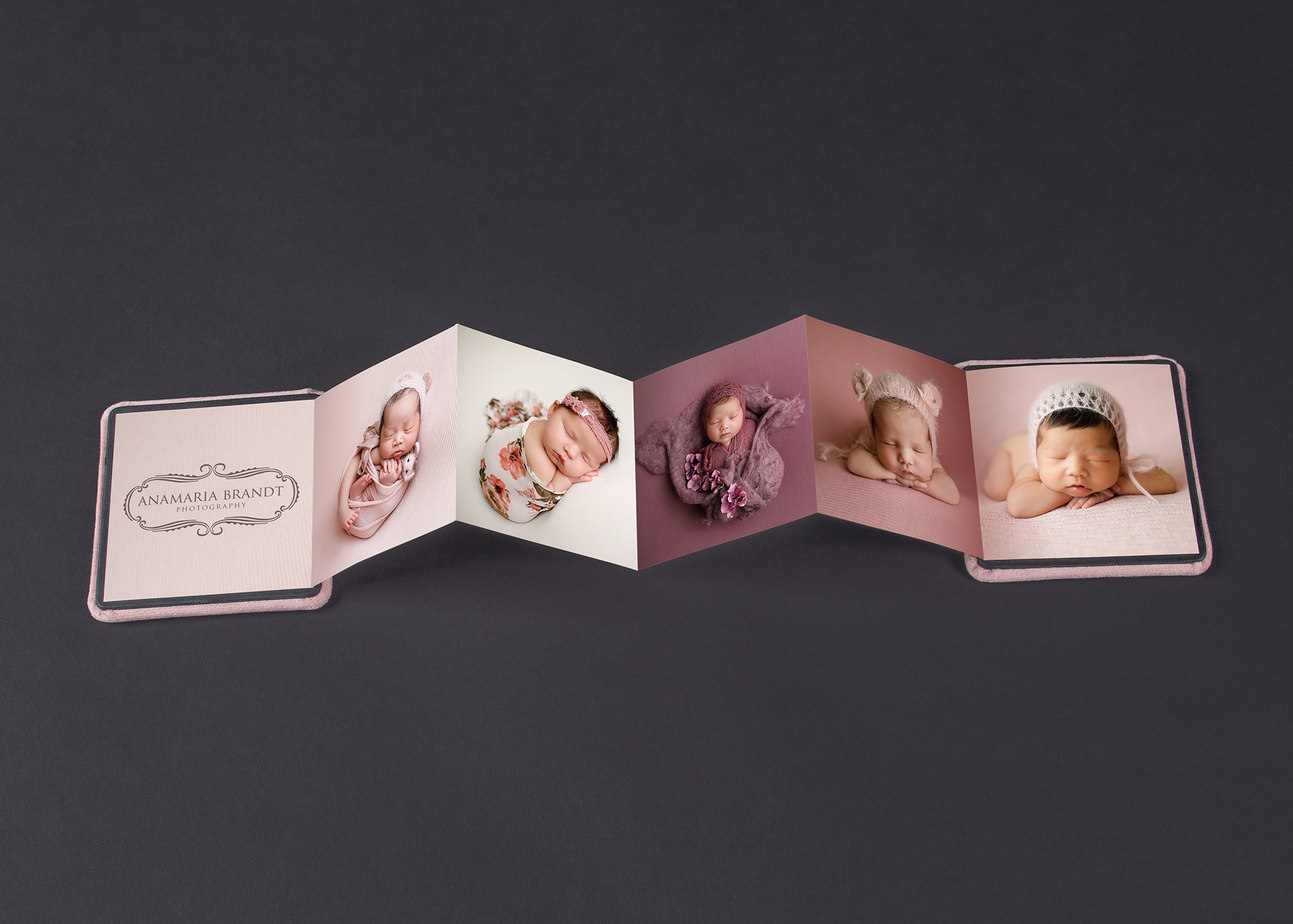 Alas, let's not be confused by their soft, fuzzy, cute size, these books are profit monsters capable of overtaking the minds and desires of your clients. They're that perfect mix between irresistible and affordable.
Just to be clear: they can have an enormously positive effect on your photography business. As the saying goes big things come in small packages.
Try a few yourself and see how quickly you'll run to your professional photographer friends to say, rather braggadociously, how you have the mini books that bring major profits.
Sign up for blog notifications
& Always be up to date on new posts