We sat down with prominent wedding and lifestyle photographer Ron Lima, and he shared with us the importance of building an appropriate and reliable professional team across your community.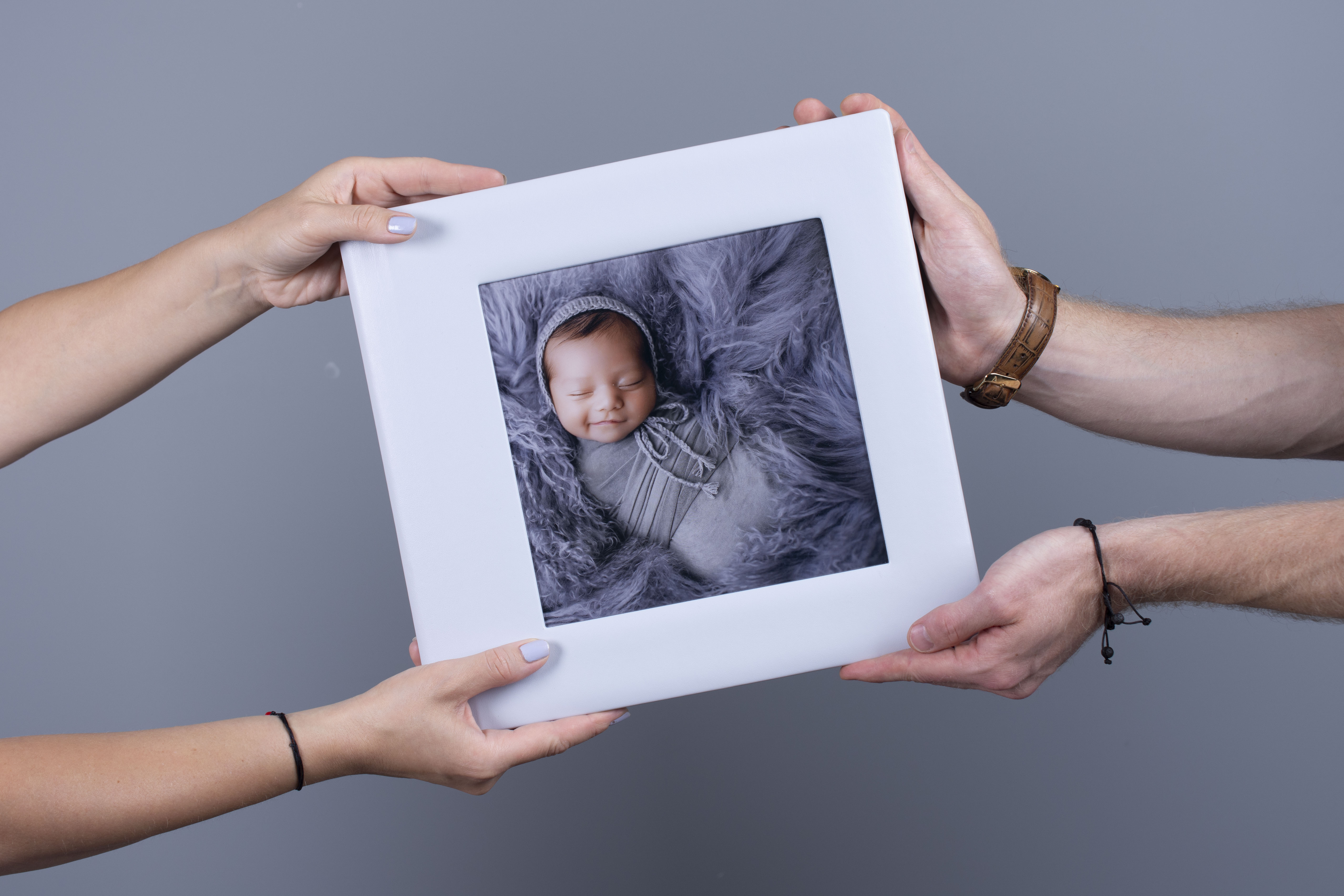 Most people over the age of thirty will remember the once-popular show Scrubs and it's catchy theme song in which Lazlo Bane declares, "I can't do this all on my own...I'm no Superman."
Well, you don't have to be a daydreamy, TV med-intern to appreciate the power of teamwork. It's real. Perhaps, nowhere is the profound impact of a good, strong team more prevalent than in business. Only, in business you might hear it be called by a different name, the more professional term; that is, a network.
A Professional Network is a Team
Yet, don't be fooled, it's essentially the same. In the same way a football team's wide receivers can only be so good if their quarterback can get them the ball, a business, and businessperson, can only be so successful if they have a good network around them. Want hall-of-fame success? Establish yourself a hall-of-fame network; a team you can feed off of – and also feed yourself – that is the real story behind successful businesses.
Make no mistake, even you – a professional photographer with an incredible sets of skills; a creative, artistic genius; and a reliable studio space car, are a business. If you're a pro, you're a business. It's that simple.
A small clarification, of course, fellow employees can be considered part of a business' team, or network, but generally most professional photographers are solo acts, or at least that's how they start. In that case, the network is even more essential.
A Diverse Network Brings Clients
Take it from professional wedding photographer Ron Lima, who built his successful photography brand from the ground up, not only once, but twice, and currently enjoys a thriving business in both his current home of London as well as his native home of Brazil.
Having recently joined us at nPhoto for an interview, Ron concurs that in order to breakthrough and be successful as a professional photographer you need to, "build a great relationship with anyone that is around you." Success, to Ron, comes out of offering good products, providing a good service, and, "build[ing] a great network."
But, that network is not limited to other pro photographers. In fact, Ron made it clear the importance of the network being built, "not only with other photographers." Instead, the real value of the network comes with working with "other vendors."
Especially true in the case of professional wedding photographers, Ron illustrates how, 'other vendors can help you a lot….They are florists, decorators, many people that have the same clients as you, that can help you get even more clients and refer you." Yet, he is sure to conclude by stressing, "of course, you can refer them as well."
Ron understands that the true power of a good, appropriate network lies in it's recommendations, referrals, and personal endorsements. Since, despite the fact we live in a digital age, dominated by internet, social media, and review sites, these old-fashioned, in-person forms of marketing still prove to be some of the most profound and effective.
Yet, it is also essential not to look past Ron's final words; be sure to return the favors for those in your network or it will soon start to lose it effectiveness. Like in most teams, when one position doesn't do their part, the whole unit suffers as a result; the same is true for a professional network. If you don't consistently feed your partners in the networks, they'll soon stop feeding you. Be sure to send clients and praise to those others in your network too.
And don't fear, if you're not a wedding photographer, all is not lost. This principle certainly carries over to all other genres as well. Simply, swap out the vendors Ron lists for those more appropriate for your own client-base. For example, if you're a professional pet photographer, instead a florist, you could get to know a local groomer; instead a decorator, perhaps a local shelter, or pet supplies store.
Good Networks Save Time and Stress
However, to come back to the wedding industry, Ron explains another practical advantage of building your own familiar network: it saves time and stress. "It's much better to work with people that you know how to work with," he explains, "[rather] than all the time trying to discover new ways of working with different people." He adds, "one wedding, one event, it needs many different professionals. If you know them, everything goes smoothly and you can work better."
Efficiency and ease of operation are details not to be overlooked if you want to be an effective, successful business. In fact, they are two of the most important factors to set yourself up for long-term, sustainable success.
So how do you go about setting up your network?
How to Establish Your Network?
While there is no specific formula for establishing a network, even for Ron, he insists it's about just getting yourself out there, always letting people know your a professional photographer and what you do, and being sure to give back to those who help you – even if it means some sacrifice to start.
"It wasn't easy," Ron confirms when discussing how he started to establish his network in the UK. "I advertised a lot on Facebook...to have your name outside-the-box, let's put it this way, it's really, really hard. And, I'm not going to lie to anyone, I've done some jobs for free to know more people, to have people referring me; it's kind of an investment I like to say."
"It's something; you have to do it, from the beginning to the end of your career," Ron continues, referring to growing a networking and spreading your own name, "it is something that you must do. Even if you get really famous you have to talk about what you do, some people just don't know..."
"You should never be afraid of saying you're a photographer. You should never be afraid of going out and meeting new people and telling them what you do."
How to Give Back to Your Network?
As for giving back, Ron stresses the importance of keeping the connections in-person and paying visits to those service providers and contacts in your network. Moreover, simply provide those in your professional network what it is you do as a profession: provide them high-level photos.
"Especially, as a photographer, I send them photos of their work on the day of the wedding as well. Florists, musicians, I send them photos so they can use these photos for their own advertisement and for their portfolio. They get really, really happy with these, and, of course, they prefer to refer a photographer that they can get something from, than referring someone else they have no idea what to expect from."
Here again, Ron speaks from the angle of a wedding photographer as that is his specialty, but this principle can apply for any genre professional photographer and be modified to fit your own appropriate network. For example, if you're a family portrait photographer you can speak to a local family hair salon and offer them your photography to show off hair styles and happy clients they can use on their own social media, or, in-store displays.
Just remember, when it comes to networks, like any team, the old adage is incredibly true, "you only get what you give." If you don't give your network your services back, they won't be willing to give your their referrals either.
Back to the Future; and the Necessity of Networking
The importance of having good business knowledge is so instrumental for generating a successful professional photography business that when asked if he were to be opening his studio today what he would do differently, he replied, with a smile, "I would have done an MBA in business." He went on to add, "because a photography business is not only about photography, there's so much more to it."
Yet, at the core of those business principles and other critical factors lies networking.
"Years ago I didn't think about networking," Ron admits, "I just wanted to photograph, I wanted to be a photographer thinking that shooting weddings was enough. It's not. There's a lot more to be done."
He went on to highlight the advantages of working with others, "...to know it all, and to do it by yourself, is really hard. So, if you don't know and you do it by yourself it gets harder.
Ron, then continued to drive his point home once again stressing it's not enough to just take the pictures,
"This is one of the biggest mistakes of people starting a [professional photography] business, I think. They think, sometimes, that it's enough just to shoot well; and it's not. You need to advertise your work, you need to network with people, you have to know about the industry, so it's really hard."
Starting a business, especially one as professional photographer, certainly is difficult. Yet, by establishing yourself a strong, solid, professional network, you can help yourself disseminate some of the important necessities by allowing many in your community to act as your referral and word of mouth advertiser. All successful businesses rely heavily upon a great team of people in many areas helping to elevate the operation. Your photography business is no exception. Take advantage of your local community and others who have similar clientele and would benefit from working with you.
You certainly don't need to be Superman, and definitely shouldn't act like the Lone Ranger, to operate a successful professional photography business, but, it would benefit to listen to colorful troupe of Sgt Pepper's Lonely Hearts Club Band, and, get by with a little from your friends.
This post was creating using excerpts from an interview Ron conducted with us at nPhoto, to see the full interview see here:
For more about Ron Lima and Ron Lima Wedding & Lifestyle Photography, Follow him here:
Facebook: https://www.facebook.com/RonLimaPhotography/
Instagram: https://www.instagram.com/ron_lima/
Website (UK): https://ronlima.co.uk/
Website (Brazil): https://ronlima.com.br/
Sign up for blog notifications
& Always be up to date on new posts