"Not my type," you might sometimes say. Both the photographer and their client can do the same. That's why mini sessions are like speed dating. Which group fits best? Can wedding photographers have anything to do with it? How can one successfully "flirt" with their customers to win them over for a long term relationship?
The table for two is set. The lights are stylishly prepped. The décor fits your occasion. The participants are ready, just as the flowers. You look around expectantly – today's "meeting" will have promising results. Will the participants stay together for the future? Tension rises.
The date proceeds quickly – will a common language be found this time around? Is any trust built up over the course of the date?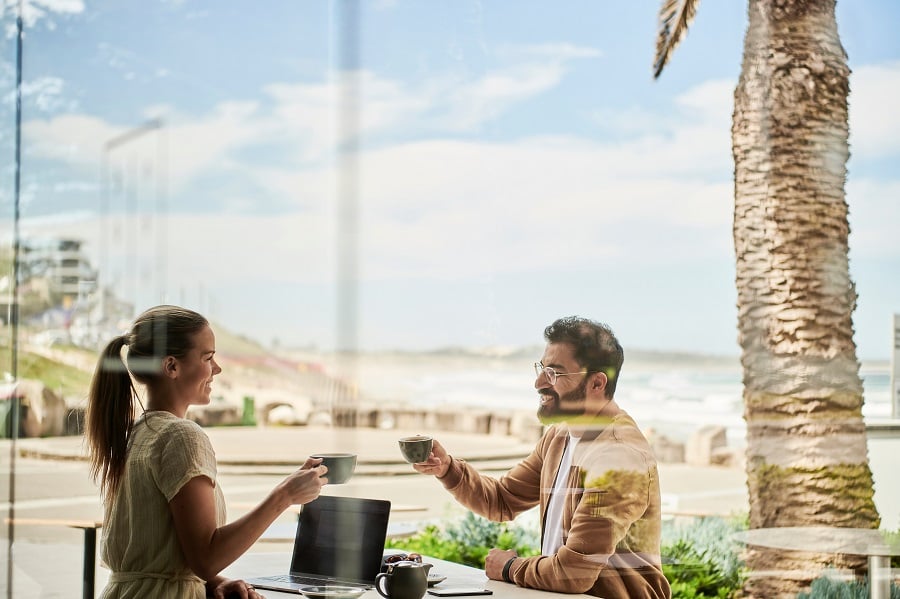 Sounds like speed dating alright, rightly so – the mini session and quick meetup are very similar to each other.
"Speed Sessions": Getting to know each other quickly.
A couple or a family dreams of a big photo shoot. Someone recommended them a photographer – and yes, they like his pictures, at least in principle. But, who knows how it'll really turn out, what the photographer is really like? In dating, this is called a "flirtation trial". You need to get to know each other first, right?
If the client then books for a regular shoot, he knows what he's signing up for. The photographer also knows that photographing a wedding won't go well in the long run if he's not on the same wavelength as the couple. Only like and like attract!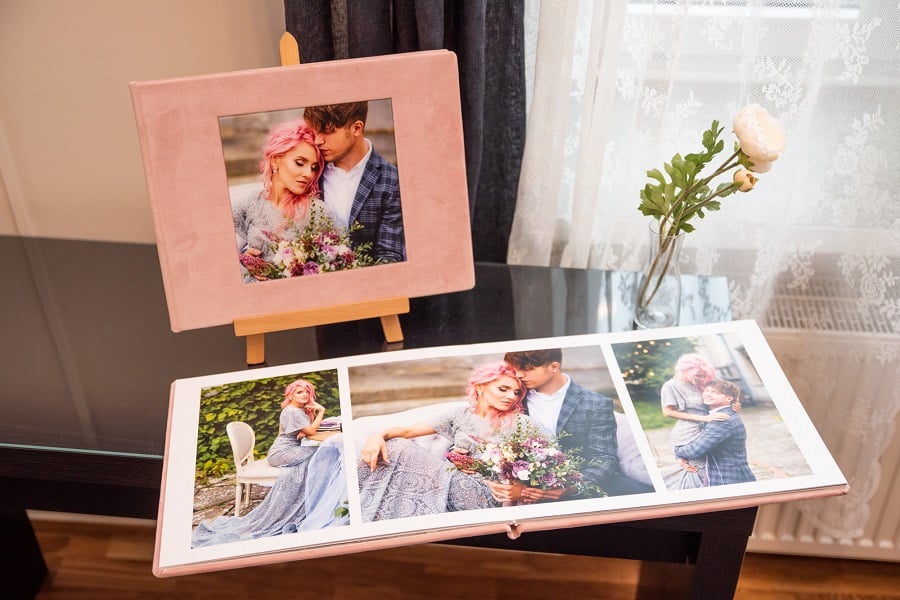 We get to know the client's preferences and criteria. The client in turn sees how we work and what comes of it. It's the principle of exposure from psychology – liking what you see and know (incidentally, photo industry advertisers adopt the same principle, showing the client the same ad multiple times).
The customer gets a small taste of a full session without "speed" – if the mini shoot looks great, they'll be truly excited to see what the full-time session must be like!
Establish a good relationship with the "partner"
Pro tip: You already score points on the first date by not addressing the counterpart with "you", but by name instead. If your client books a mini-session, ask them, for example in the registration form, the names of all participants. Just before the session, take a glance at the notes. "Ah, that was their name!" When addressed this way, clients will feel that they are treated personally and with higher regard.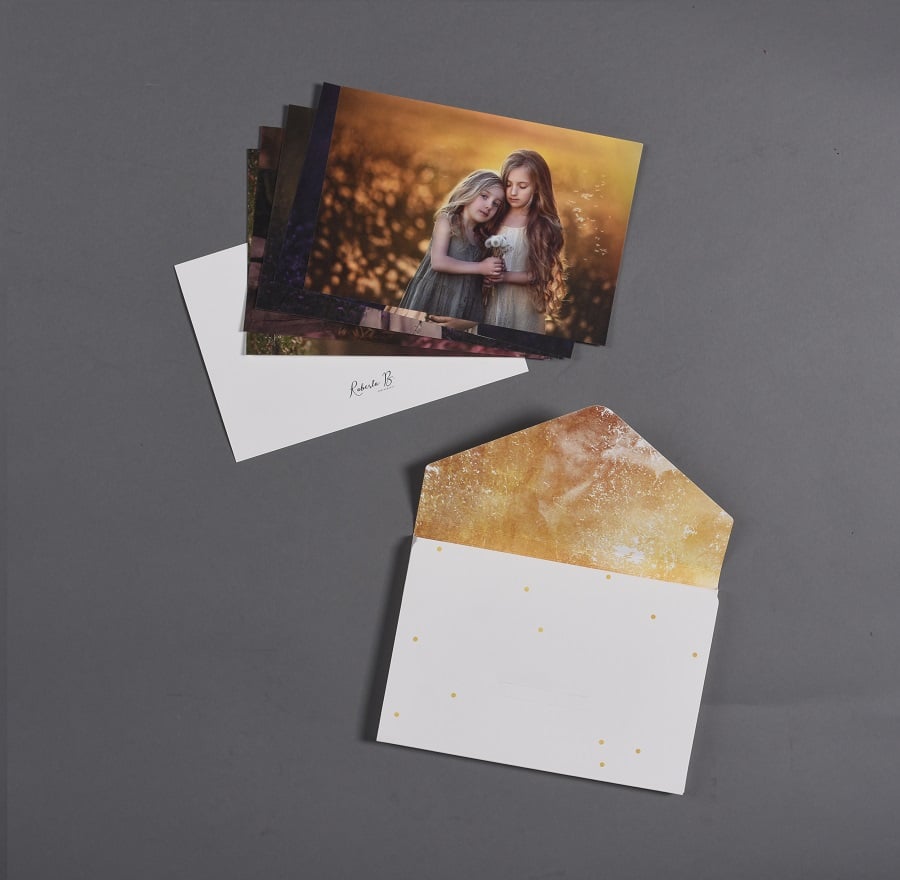 Women love compliments. Men do as well (don't deny it!). Beware – the compliment is only effective when it's a) individual and b) truthful. Notice something nice during the shoot? Make a note and if you write a thank you message afterwards, you can give it a personal touch by writing things like "Little Mark has a lovely smile!" It comes across as much stronger and more authentic than simply "You make a great couple".
What else do you need mini sessions for?
With minis you can fill in the gaps in your calendar. This works as long as your clients know that the offer will last for three or four weeks and not all year. Well… your partner wouldn't be too happy if they knew you're treating them as calendar filler, but we're not talking about major commitments yet – it's just the beginning, just an innocent flirt!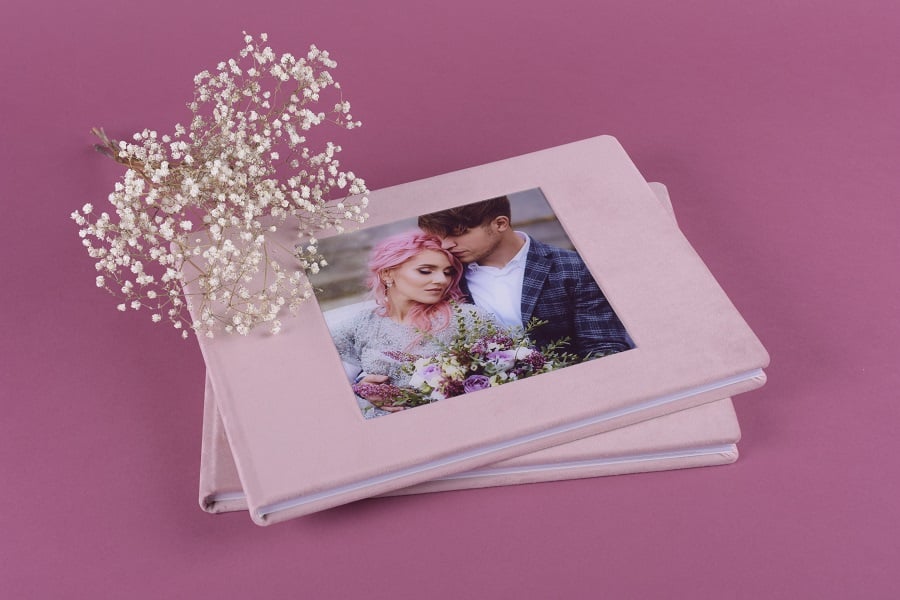 With introductory shoots, you can address customers who are low on cash, for example, if they wish to put money aside for their wedding.
Two friends chat with one another. One of them goes, "I know the guy who invited you for a date, he's pretty great!" Naturally, the other person will be a bit more confident with their decision – that's how word-of-mouth works. After all, mini sessions ensure more recommendations of this sort. You can increase the effectiveness by giving mini session customers recommendation vouchers.
What are the best audiences for minis?
How can you reach the right people for introductory shootings? It's advisable to set out your targets carefully and ask the right "why" questions beforehand. Every relationship eventually gets the question "Why do you want to be with me?"
Who should you go for?
Busy families with little free time who need a quick shoot, if even just to relax.
The people and families who need a few personal pictures to hang on the wall, possibly in their new apartment (what a great upselling opportunity!).
Fiancées and newlyweds (we'll get back to this one)
People who are trying out an outdoor shoot for their first time.
People who are really considering whether it makes sense to go for a full, regular shoot.

Wedding photographer, mini sessions? Does that even fit together?
Put the weddings on a back burner. The real question is, what do your clients need now? How can you help them get some comfort and the experiences required to cement their relationship in place?
Paul and Kerstin von Rockstein Photography recognized and addressed these needs. For the day when a wedding ceremony was originally scheduled, they offered the couple a shorter session. This kind of suggestion was met with a very positive response from many of their customers.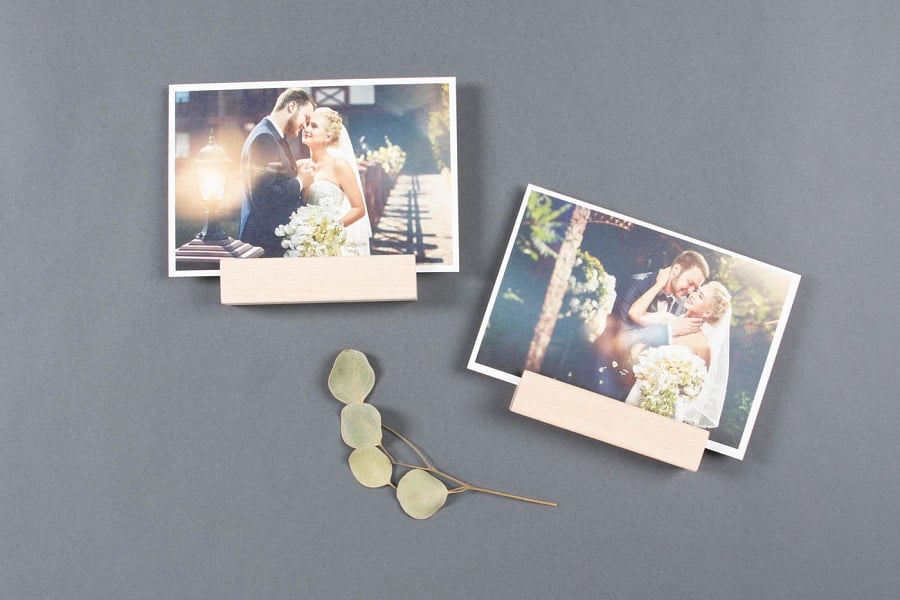 There are now many fiancés who haven't yet planned a wedding because of restrictions. They have similar concerns and needs. They can now become your target audience. You can create a customised offer for mini sessions and run a corresponding campaign on Facebook etc.
While couple shoots are relatively common, mini shootings for couples are still a niche only waiting to be filled – especially in times of crisis.
Workflows: Watch out when flirting!
Breaks are important. For some regular clients, a bit of small talk with you is a part of the whole deal – but it usually doesn't go down well when two "lovers" of yours meet at the door.
Pro tip: Natalie Milde sends her clients a short set of rules for mini sessions in advance. She knows many won't read them – that's why she asks her clients if they did. It saves on a lot of misunderstandings!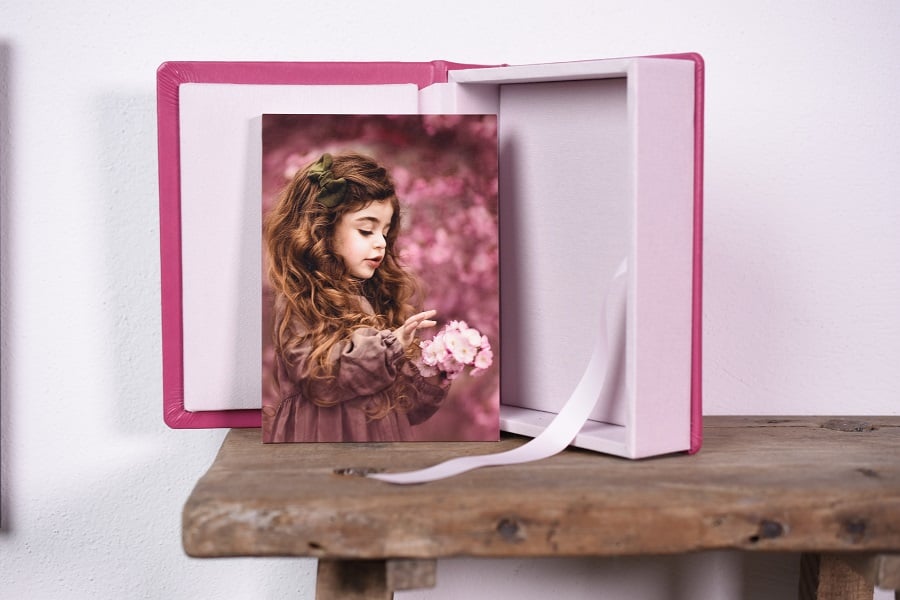 Upselling: Love and gifts come together.
Nowadays, a few mouse clicks is all you need to buy anything. Therefore, the personal aspect of buying gifts is all the more important. No wonder businesses that sell "X product with your own image or custom text" are flourishing. Here, we're also dealing with high-quality, professional products that express positive feelings and affection perfectly.
A wall decoration can be an amazing sign of loyalty for the beloved. It'll make the wait for marriage at home much more pleasant.
You convey the message "you're someone special to me" through mockups – we have over 20 free templates for you!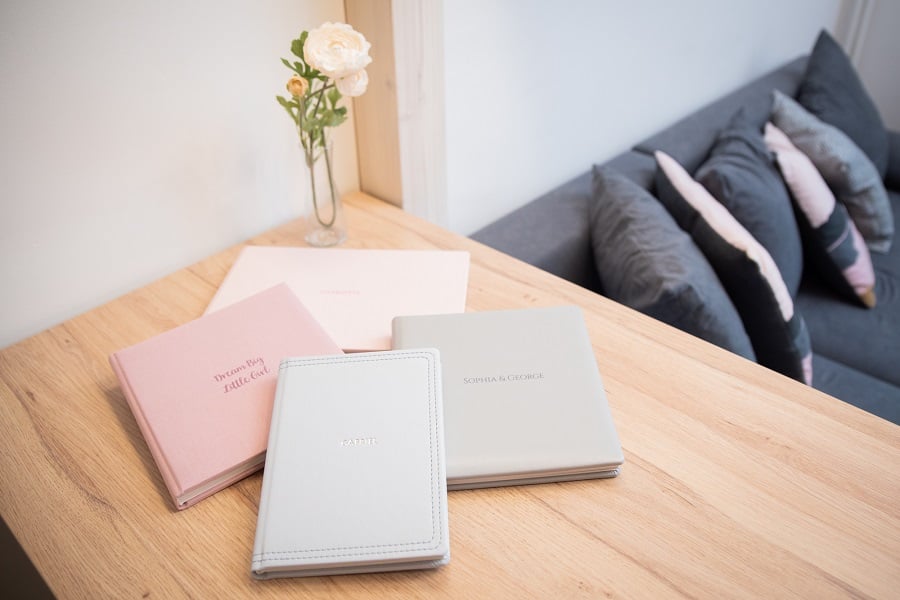 Discounts: You really are someone special to me!
It's important to know what questions to ask at the first meeting or what message to convey about yourself. A few pointers for you:
It's not just about a regular shoot with a discount.
It's not just about a bargain that someone can pick up at any point in time.
Is it not about a discount? Or maybe it is?
A discount, if used, can be granted retrospectively – after the shoot, the client receives a message with the discount code that they or their friends can use for the next full-time session.
As a part of an early bird campaign, for example, you can give your newsletter subscribers discounts, or even better – additional services such as extra pictures, to the first number of interested folk who decide on a mini session.
With both strategies your client will get the feeling that they can enjoy special privileges because they're on your email list. In a relationship you need to feel valued – truly someone special.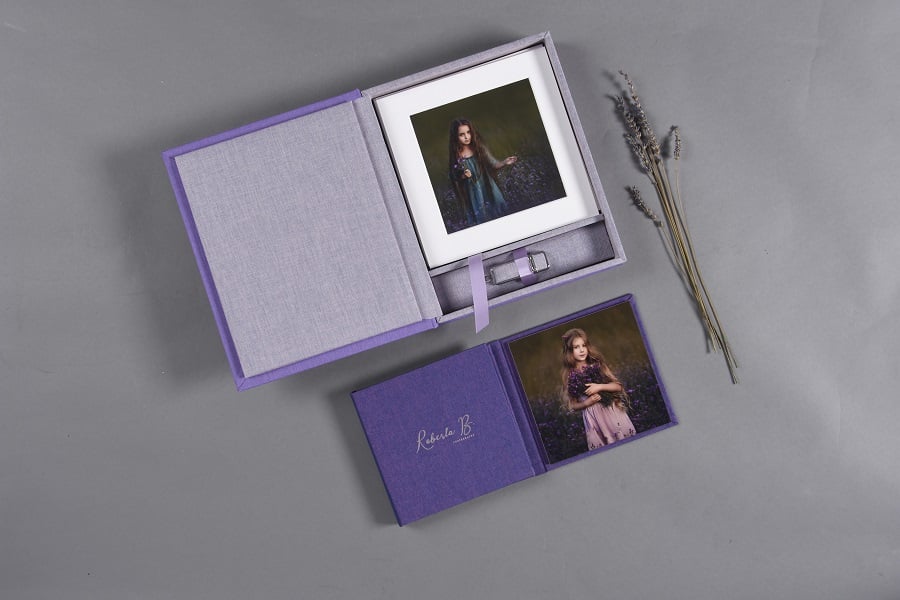 In a nutshell:
Mini shootings are like speed dating. The first impression counts. Introductory shootings give you a chance to win over more clients for regular sessions.

You can target your minis to specific groups.

Mini sessions are a proven source of income for wedding photographers.

Personal communication and an individual approach to the client greatly increases the odds of a long term client relationship.
Sign up for blog notifications
& Always be up to date on new posts