We realize that being a professional photographer is not a regular 9-5 job. Being a professional photographer is a combination of business and art. Each of your clients is different, and every one of them has a different story to be told with your photography. This is why it's of particular importance for us to provide you with as many personalized options as possible: so you have the tools to fully customize your products according to your and your client's needs.
Read to find out what are the possibilities in creating your perfect Folio Box.
1. Choose a Box with or without USB stick
The USB stick in the box is optional. You can choose the capacity from among: 16 GB (3.0), 32 GB (3.0), 64 GB (3.0),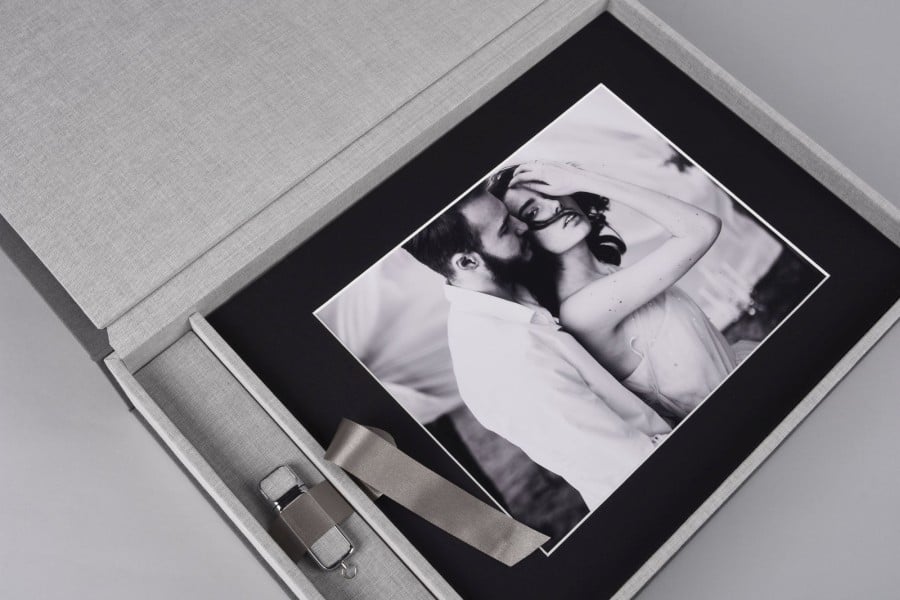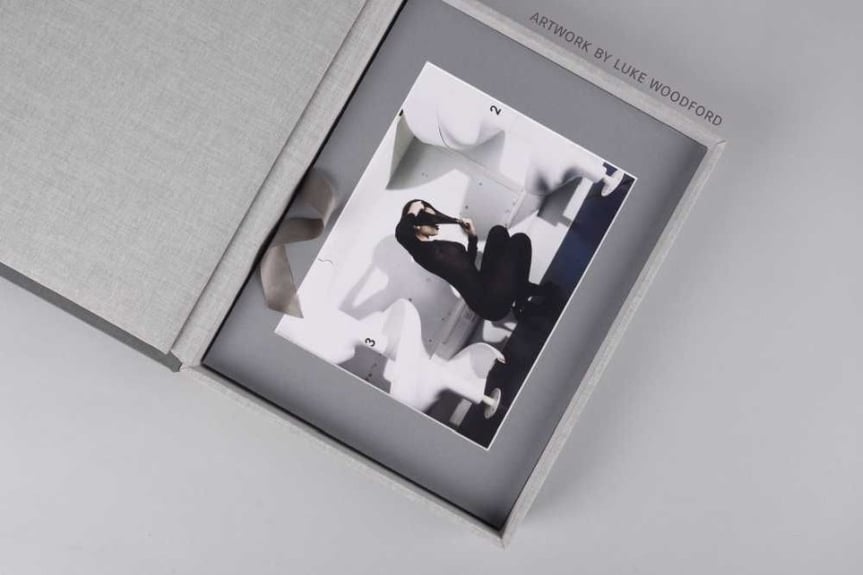 You can also choose between a regular USB stick and USB Mini: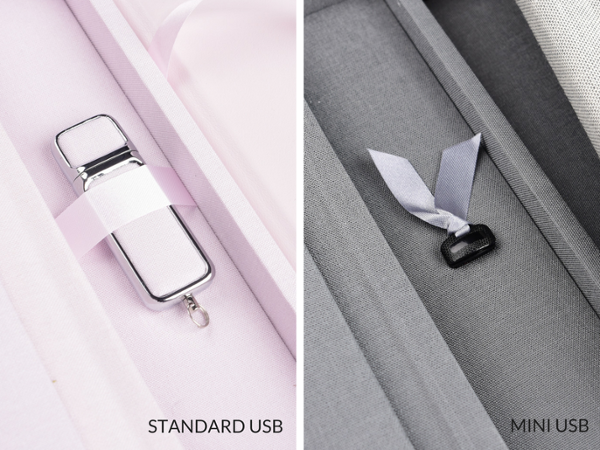 2. Choose Vertical / Square / (new) Horizontal format
Our Folio Box is now available in a new format! Alongside the standard vertical format and square format you are now able to order horizontal format boxes. Choose the configuration that suits your photography style best. Vertical looks perfect with portraits while horizontal goes well with landscape photography.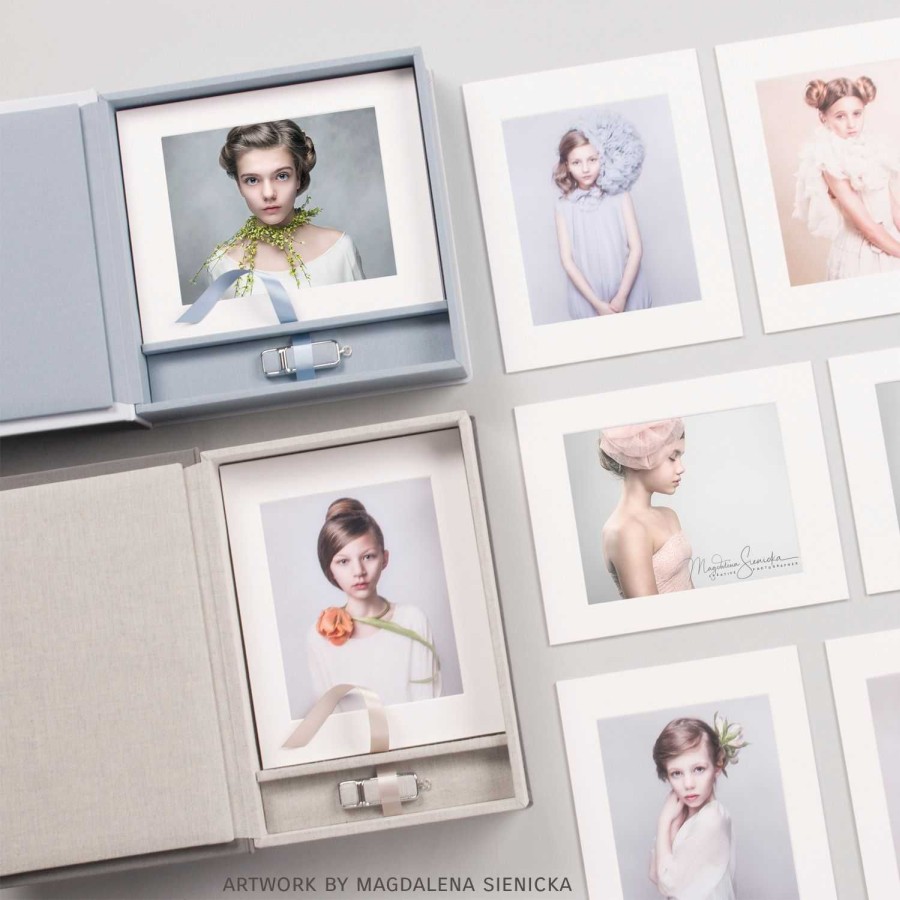 3. Laser etching / UV printing / (new) Embossed text
Laser etching:
This technology exposes the base layer of the Textile or Leatherette.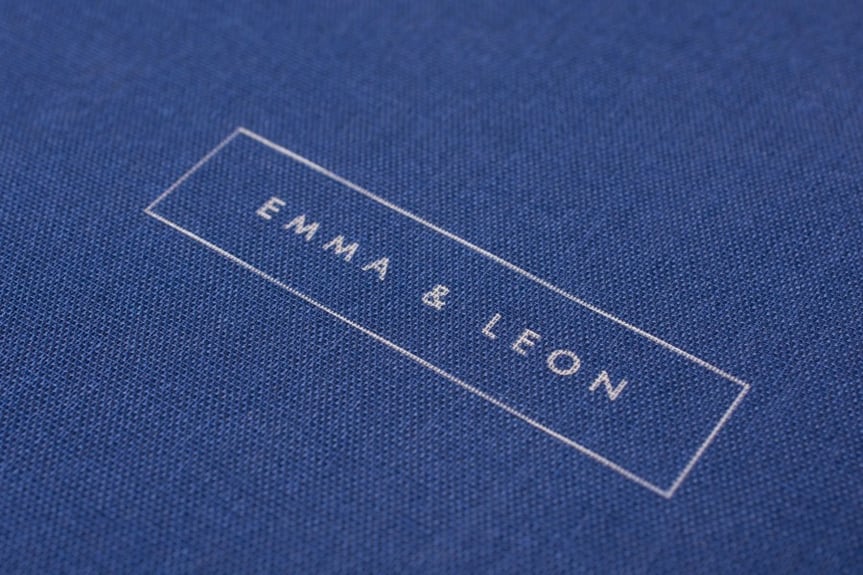 UV printing:
This technology prints a layer on the chosen material. It is available on most Leatherette and Textiles. The colour of each print is carefully selected to best match each material's color.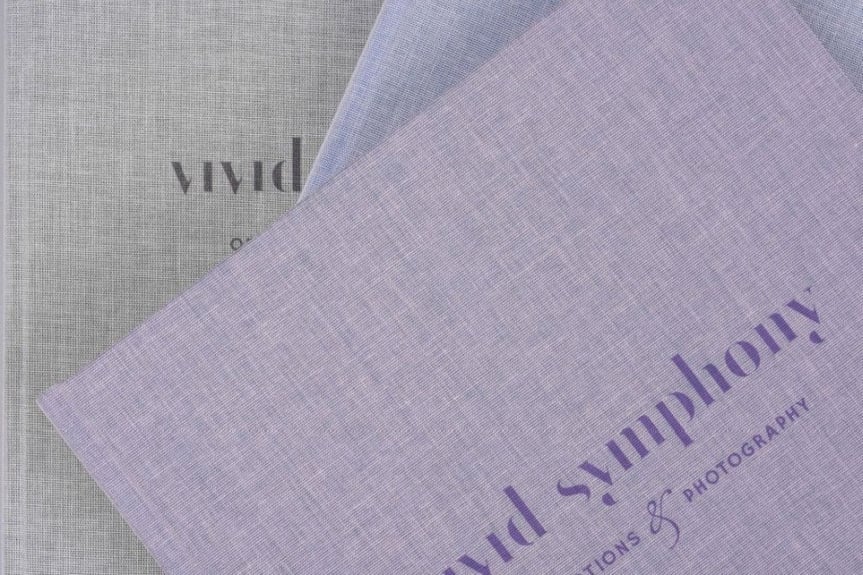 Embossed text:
This technology impresses a bookbinding font onto the cover of your photo product. Embossed text can be left plain or embossed with foil in colours. Log in to see the available foil colors.
Embossed text: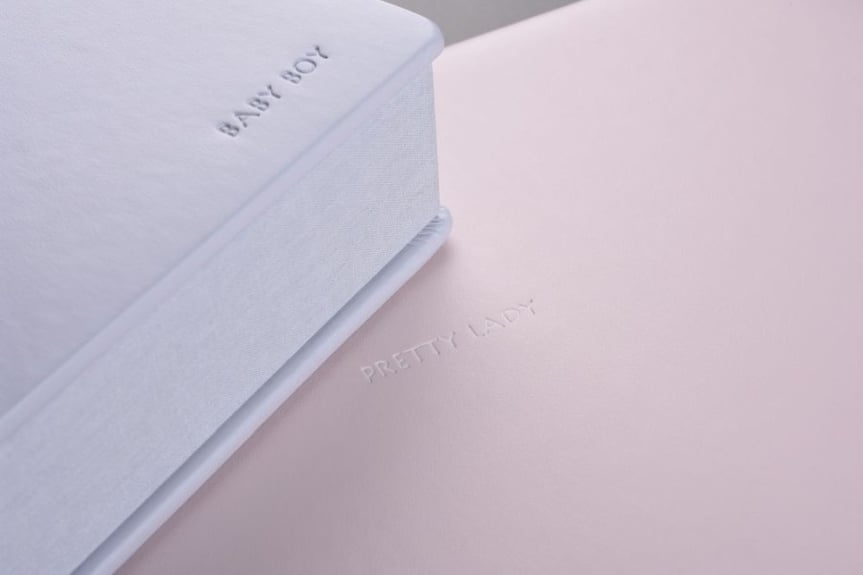 4. Add your own pattern
This is a new feature available with Folio Boxes. From now on you can add your own logo / pattern. Apply any design of your choice to make the product one of a kind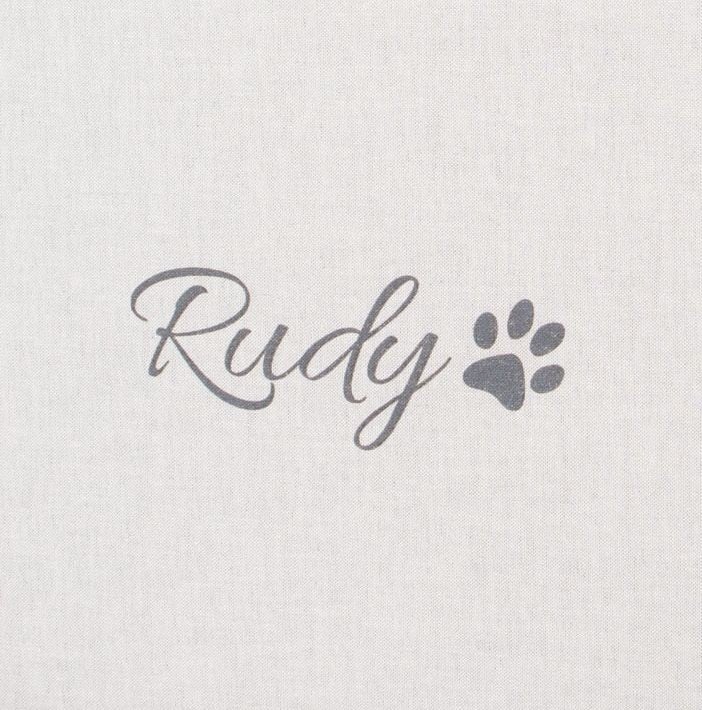 5. (new) Position of the text on the cover
The new option that lets you choose the position of the text on the Folio Box cover.

6. 5 to 20 prints
You can choose a set of 5, 10, 15, 20 images.
7. (new) Matted or Board Mounted
You can choose either matted or board mounted prints. In standard, Folio Boxes are equipped with matted prints. Previously mounted on the foam, now you can choose prints glued to carton board.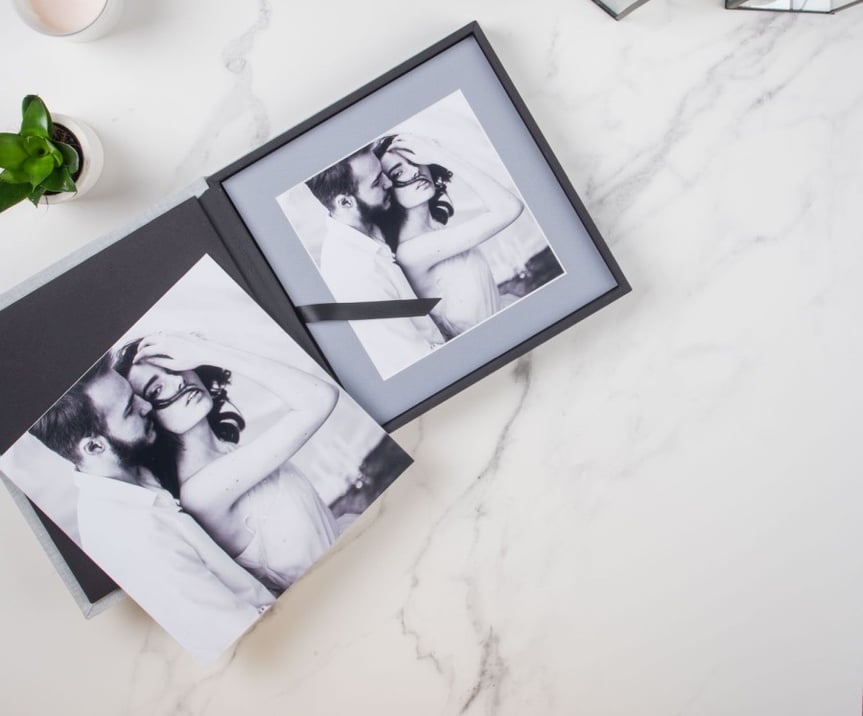 8. Leatherette / Textile material
There are 2 types of cover materials to choose from: leatherette & textile material. For interior take your pick from over 40+ textile materials.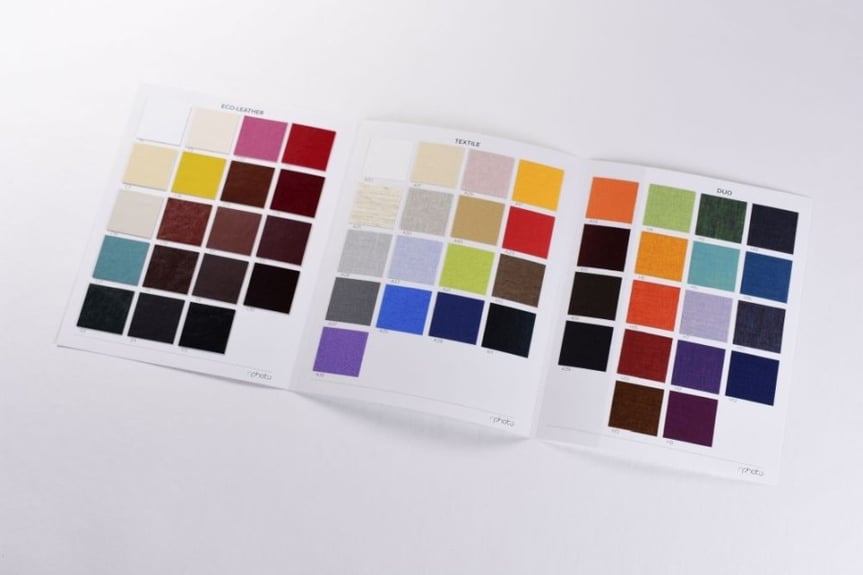 Download our online Swatch Book and check what technologies of applying the text/logo/pattern may be used with each material:
9. Fuji Silk / Deep Matte (soon) / Mohawk Eggshell (soon)
The standard paper for the Prints in the Folio Box is Fuji Silk. Soon more paper types will be available: Deep Matte and Mohawk Eggshell.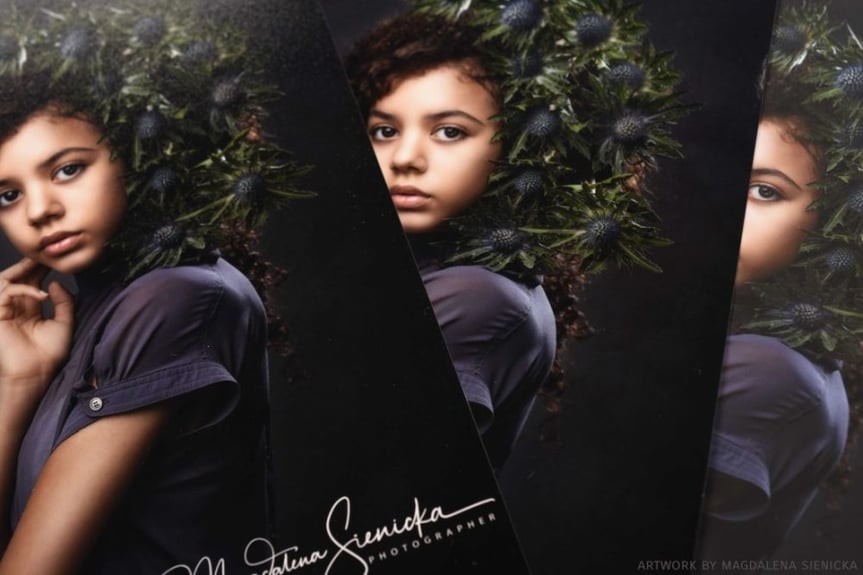 10. 6 mat colours to choose from
There are 6 colours of the mats: white, white with black core, black, ecru with white core, blue with white core, grey with white core)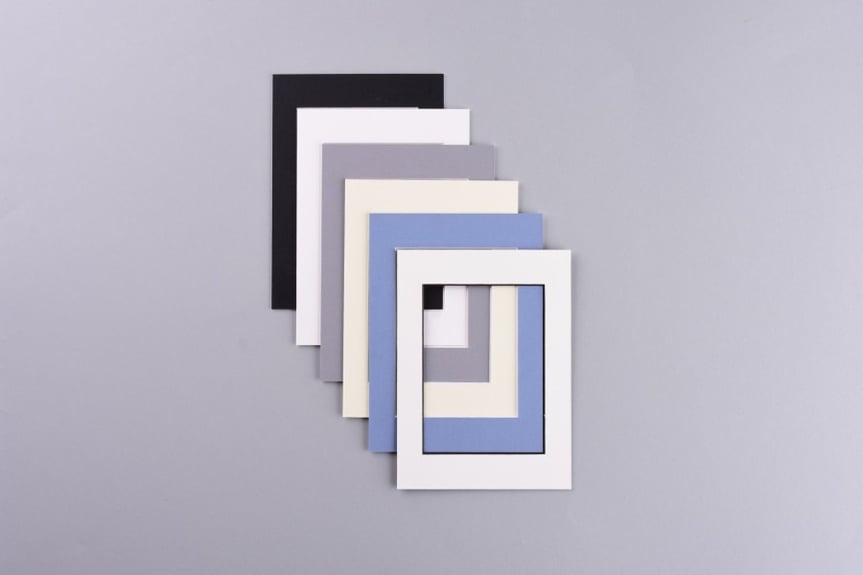 Watch the video and get inspired:
Sign up for blog notifications
& Always be up to date on new posts