You don't have to a be a landscape or nature photographer to gain value from shooting outdoors. Read on to see how offering outdoor shoots to your clients can help your business in a big way.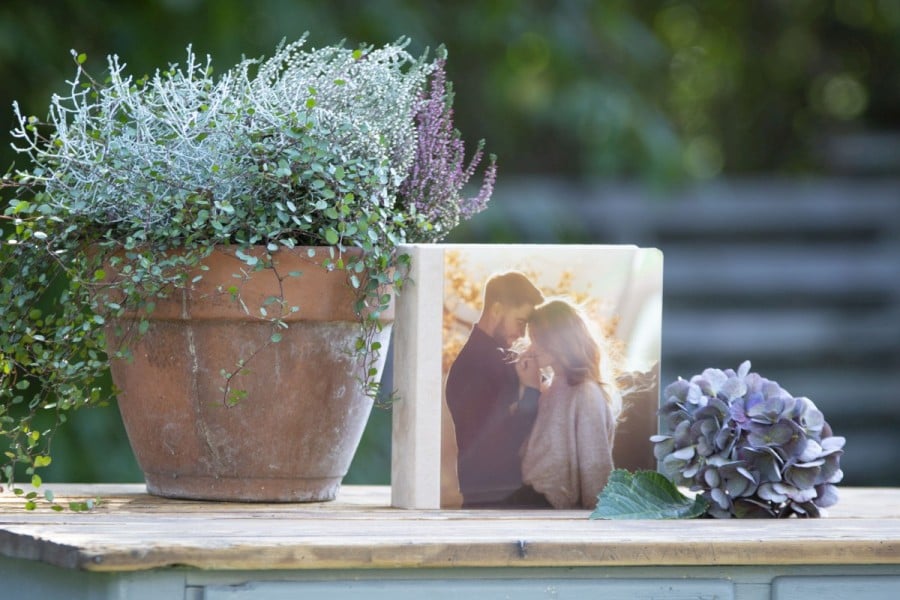 Admittedly, when most hear 'professional photography' they think of a fancy studio on high street. While that certainly is an effective way to entice potential clientele it's not the only place that can bring you success a professional photographer.
Believe it or not, one of the best locations for photography is also the cheapest and most accessible: that is the great outdoors.
Shooting outside offers a number of benefits ranging from injecting variety into your shoots, relieving the stress of needing to create/buy a beautiful backdrop, unlimited space, and, in the this unfortunate time, an unbeatable sense of safety.
What are the Benefits to Doing Professional Photo Shoots Outdoors?
1. Space
Let's start with the obvious and work from there. The first benefit you gain when shooting outside is virtually unlimited space. Especially compared to that of a cozy studio, or a client's living space.
Having the extra space will allow you, as a professional photographer, to be more creative with your shots. It will allow you to manage more images with a whole group in the shot, play around with different lenses, and try new things with depth of field and prop placement that might otherwise be hard in a tight space.
2. Natural Light
The other obvious benefit of working outdoors is the beautiful natural light it provides.
Don't have the budget for all the fancy studio lights? Always feel like you need 'just a bit more light' in studio? Get outside and take advantage of mother nature's gift.
Natural lighting makes for incredible, bright, and welcoming images. Moreover, depending on your schedule, you can play the arc of a day's light to your advantage and get incredibly dramatic shots in the day's 'golden hour'.
3. Effortless, Beautiful Backgrounds
Shooting outside means nature becomes your canvas; your background. This helps to relieve stress of wondering how to set up a studio space.
You don't need to worry about buying or creating fancy backdrops, instead just scout out some locations and insert your clientele.
Sure, some areas of the world may have more obvious natural gifts than others – boasting beautiful mountain-scapes, or cascading streams; breathtaking red rocks, or lush coniferous canopy, but the reality is every area has it's own charm. Really investigate your surrounding area and mark down some picture perfect locations that you can always go back to.
Some examples of attractive areas may be: mountain areas, forests, meadows and prairie lands, bodies of water, red rocks, desert-scapes, beaches, flower and/or farm fields (WITH PROPER PERMISSION!)
4. Variety
Following directly from the point above, offering and executing outdoor shoots with help to spice things up in your portfolio and on your business platforms.
While studio work is great and you can certainly change up studio settings, going outdoors will inherently provide you a different scene each shoot. For some, even going to the same location at different times of the year will bring out different looks.
Establish yourself a list of a number of locations around your area that you can always fall back on and be sure to utilize interchangeably. Also, consider welcoming client requests for outdoor shooting locations; especially if it's a client you're traveling to in an area you're unfamiliar with.
One last point of mention for 'variety' - shooting outdoors is a slightly different animal to shooting in studio. Doing outdoor shoots will help to broaden and sharpen your photography and improvisational skills so you will always feel ready for any kind of shoot.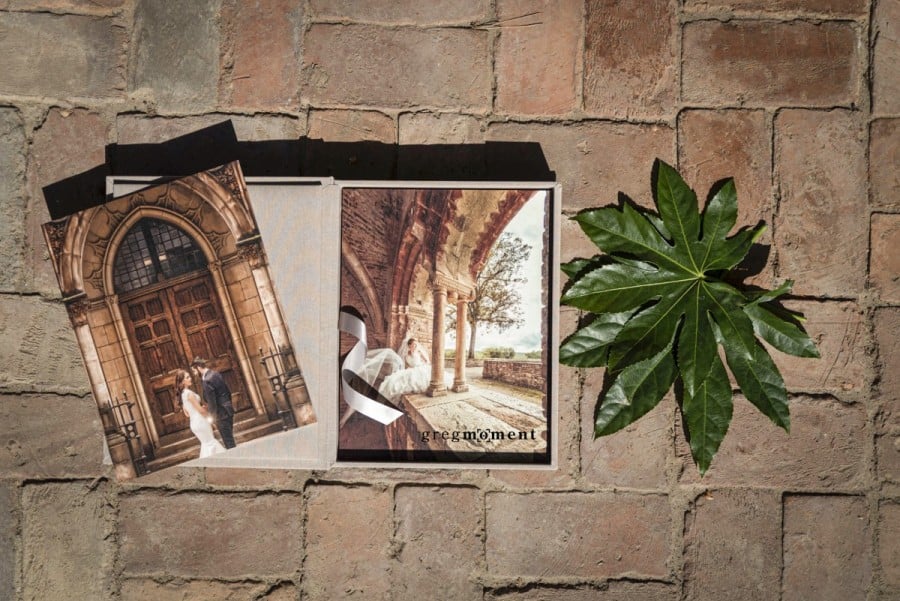 5. Health & Safety
Hopefully it won't be long before we can come back and amend this point, but for now, unfortunately, gathering in closed spaces poses a big risk to people's health.
The best way to follow health guidelines and still be able to take pictures for clients is to get outside. As mentioned in the first point, being outdoors offers near limitless amounts of space. Outdoor shoots mean you and your clients can keep socially distanced and be in an extremely well-ventilated area. A great solution! Just don't forget the zoom lens ;)
Bonus: COST
OK, here's a bonus: The cost of shooting outside can't be beat. Why? Nine times out of ten it's free to shoot outside.
If you're saving up, or have no intention in the immediate future, to put up for a private studio space going outside is a great way to offer all the benefits mentioned above in an extremely wallet-friendly way. Do note, some locations may have a fee charge, and, please don't go on private lands without permission from the owner.
What Should I Offer with my Outdoor Shoots?
Well, in essence, outdoor shoots are no different than any other photo shoot you offer.
Many times professional photographers will couple their mini sessions with outdoor locations to take advantage of nice seasonal surroundings, but even then the product offer is usually similar to other shoots.
All this is to say, offer what you would normally offer with outdoor shoots – which is to say high-quality print products and print & digital combo offers.
Specifically, we recommend our sleek, hand-crafted Folio Box. Why?
Because the Folio Box offers a number of advantages:
Print & Digital: our Folio Box allows you to offer your clients tangible prints as well as an option for a digital USB all stored nicely inside a hand-crafted box. Give your clients the best of both world's with our Folio Box
Variety: our Folio Box comes available in 7 different size options, the ability to pair it with our most popular Acrylic Prestige collection and give a striking acrylic plated photo cover, your choice between two print options – board mounted, or professionally matted prints, and more. All this to be sure you're able to meet your client's needs and expectations.
Color options: in direct relation to the point above, our Folio Box allows you to choose among 70 plus textile, eco leatherette, velvet, and suede textile cover options so you can be sure to find the perfect color to compliment your outdoor sessions.
Build & Grow Potential: Introduce your clientele to the idea of the Folio Box with our sample and then order the box and cards separately to build a growing print product offer that allows you to fill up the box with more cards over time. A great idea for family and maternity and newborn photographers for a special 'grow with me' product offer.
Cost Effective: OK, truth be told all of our products at nPhoto offer a tremendous luxury quality product at an unbeatable price, but our Folio Boxes take it even further offering tremendous value for their dollar amount. This value is something you can pass on to your clients as well to give them an option for a print product as incredible as an album but not as expensive; or, you can earn yourself a great margin on these products. Either way it's win.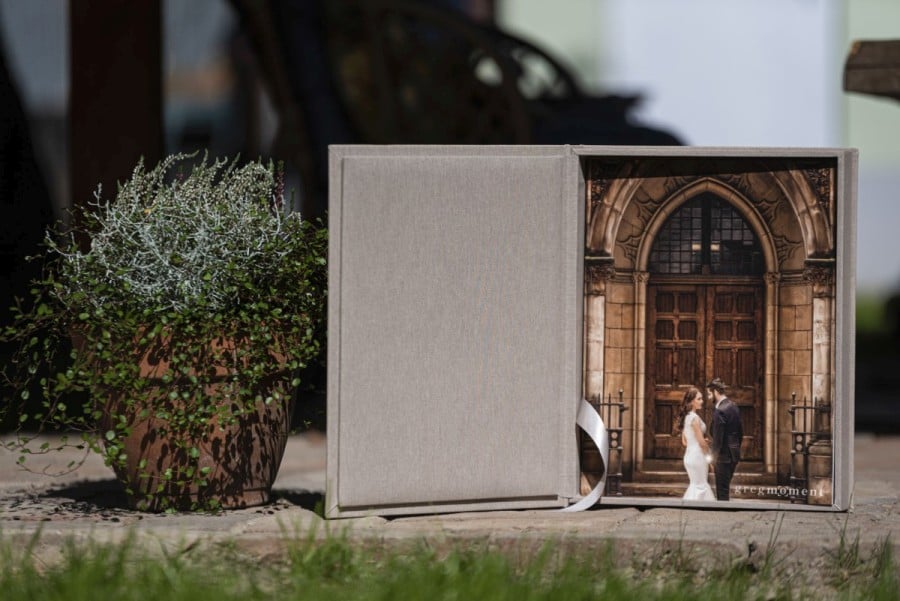 At nPhoto we've got your back.
Though it may seem now like all is lost - it's not. Time to 'roll with the punches,' as the saying goes. Studio sessions may not be so possible, or desirable at this time, so instead, let's go by the old wisdom of mother's from a generation past: go outside and don't come back until the sun goes down!
Mamma's are always right.
So let's do our mamma's pride and take work outside then print with nPhoto for long-lasting quality and breathtaking print results!
Sign up for blog notifications
& Always be up to date on new posts