This is what we all want to be able to do, isn't it? Who doesn't want to be able to make money and benefit their business all from the comfort of their own home?
We know we'd like to be able to do that. It turns out, as a professional photographer, you're able to do it.
No, this is not a gimmick but instead a practical solution with real results that we at nPhoto have just made even easier for you.
How to Make Money as a Pro Photographer from Home?
It's actually very simple.
As long as you offer professional print products to your clients, you simply need to send them an offer for such a product – using their own images. Often pros make this offer at a discounted rate.
But this is something any photographer can do, right? So where do we, as nPhoto – a printing lab – come in?
The answer: by offering you a free and easy way to send your clients a print product project preview as well as offering our marketing Product Mockups.
But first, does this method even work?
Do Project Designs and Mockups Actually Make a Difference?
The short answer: yes. (And well).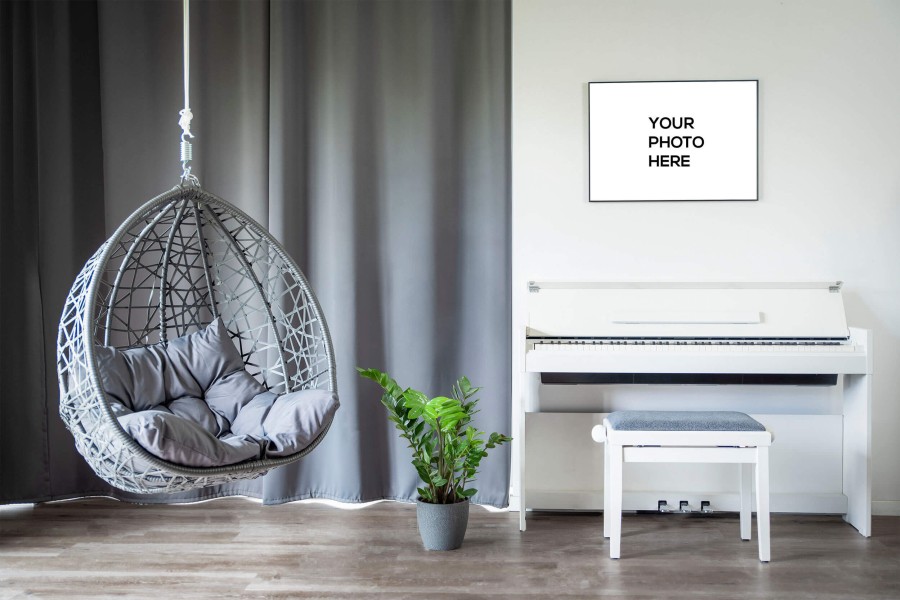 Reaching out to past clients with offers of professional, quality print products using project previews and mockups works.
In a recent interview, prominent wedding photographers Emily and Ryan Burhop of EMRY Photography mentioned the effectiveness of using this approach and how it can potentially help to lift the spirits of your clientele.
Specifically, EMRY suggests to "reach out to all your couples that you've had [who haven't yet ordered an album] and design it. Before you even reach out to them, design an album….Design that – something beautiful, and share it with them…so they can see it. And, when they see their wedding designed, it's really enticing."
EMRY stressed not to be afraid to do this in connection with a special discount - especially given the environment the world is in.
"Basically," they suggest, "give it to them as a discount. Any income is good...people are having a hard time, maybe this will put a smile on their face…."
As for whether or not this process has had any success for EMRY, they conclude their tip by claiming, "We've done that and had people buying albums."
In fact, Ryan went on to disclose, "I designed five wedding albums in the last week. So they do want them. People right now want something to feel excited about."
But it's not only Ryan and Emily Burhop of EMRY photography; CEO and co-founder of Pixellu Suite, Daniel Usenko, who also recommends this approach.
In an interview with us, he suggested - using Pixellu Smart Albums, of course ;) - doing the same as EMRY mentioned, "design[ing] album drafts for all clients who have not ordered an album in the past."
Yet, he then continued on and shared an anecdote of a photographer he knew who shared his success with him.
He stated that that photographer had done this, and "he offered a discount to his clients if they were to order within a week – and the discount was something like 25%. And he said that half of his clients ordered an album, and he made over $10,000 that week."
This process works.
And, best of all, it can be none with little to NO cost to you.
Not to mention with our Product Mockups, the process and experience are more complete and profound as you are able to not only include the inside project of a couple's album set or product but also showcase the outside of the product and how it will appear in a client's home as well.
How to Make that Money with Spending Any?
So how can this be done free of charge?
By taking advantage of our free .psd product mockups as well as our free online designing program – nDesigner PRO – which allows you to send a project preview as a weblink to your clients that is completely removed from any of our branding.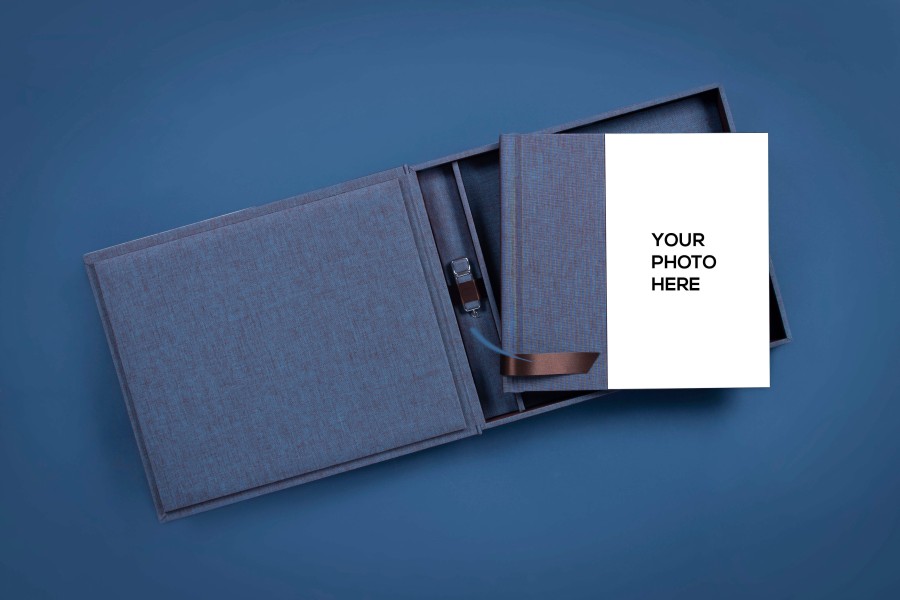 Yet, if you already have such software, feel free to utilize the likes of Pixellu's SmartAlbums, or even Fundy, as we're partnered with them, and you can easily find and design our products in their software and upload it to our store in seconds.
In fact, full disclosure, Ryan and Emily of EMRY Photography design their albums using Fundy, yet, find it great, confirming, "because it's actually linked with nPhoto; so it makes it really quick-and-easy to go in and design an album with nPhoto. It's drag and drop."
The same is true for us with Pixellu SmartAlbums. We are linked and designing our products in their software; ordering them through us is a breeze.
Sending Projects with our FREE nDesigner PRO
Yet, if you want to keep your cost at zero, utilize our free online nDesigner PRO. Similar to the above-mentioned name-brand software, our nDesigner PRO allows you to complete a project in a matter of minutes with a simple, drag-and-drag format while also allowing you to send an unbranded project preview to your clients.
Moreover, with the Smart Designer feature of our nDesigner PRO you can create a project automatically. The Smart Designer utilizes the latest face-recognizing technology to create compelling projects in seconds.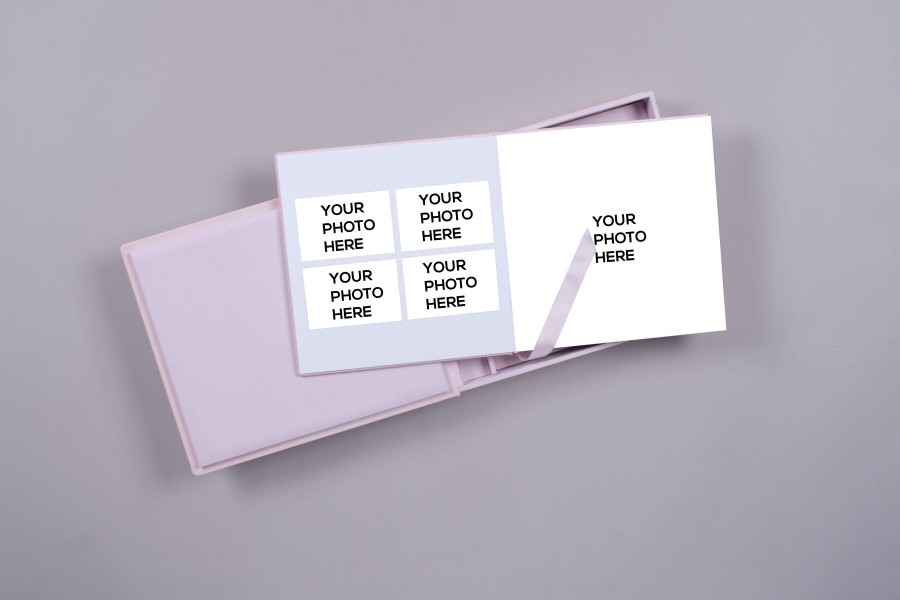 To put it plainly, our online nDesigner PRO offers you the same benefits as other platforms, with the major difference being the price. Ours is FREE for all of our registered clients.
Sending your clients a project preview link with our nDesigner PRO is as easy as designing the project itself.
1. First, you simply design your project in the designer and click the green "Add to cart" button in the upper-right-hand corner.
2. Then, you will be redirected back to your cart view. From here, look on the right side in the lower-right corner of your specific project, and you should find a magnifying glass icon.
Click this icon to be able to generate a code to send to your client(s) to preview.
3. Upon clicking the magnifying glass icon, you will get to a page with two options. On the left, 'Link to your project'; on the right, 'Project Preview'.
For the project preview, click on the 'Generate preview link' bottom below the left side, 'Link to your project', to generate a URL code of your project design.
4. Now, after having clicked the 'Generate preview link' button, you will be able to copy the link and send an anonymous project preview to your clients, where they will be able to 'flip through' your spreads as if looking at an actual album. :)
What are nPhoto's Product Mockups?
As for our Product Mockups, these are free .psd files of professional photos of our products with the sample image removed so you can easily insert your own.
That's right; the end result is our products displayed and captured professionally with YOUR own artwork being featured on the products.
A win-win, indeed.
These will help you to have your clients experience, appreciate, and fall in love with the physical print products you aim to sell them.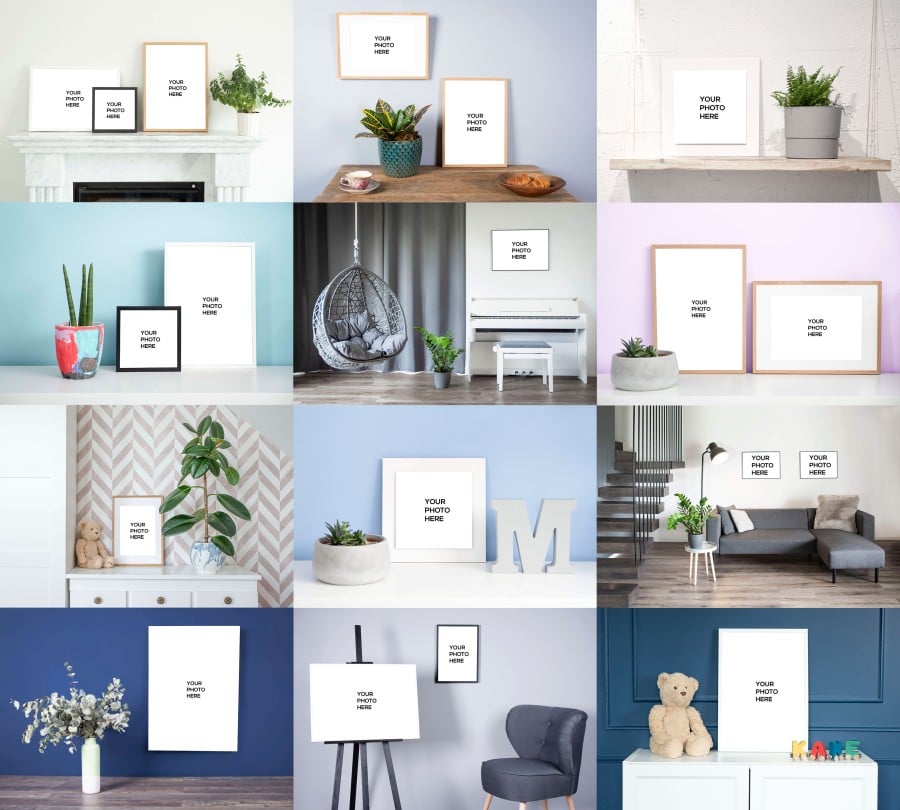 Go that extra mile, and as mentioned earlier, make it personal to your specific clients by using their own images you may have on hand already from previous shoots. Once your clients see the products with their own images already included, they we are better able to understand your vision more clearly. In the end, they will find your proposal much more relatable, take more ownership of it, and, therefore, find it much harder to turn down.
Currently, we offer free .psd Product Mockups for our Folio Boxes, Complete Album Sets, and Wall Décor products.
It should be said that these image files are completely unbranded by us at nPhoto, so your clients will have no idea where the products come from (other than their favorite photographer :) ).
How to use nPhoto's Mockups?
Well, first, you need to download the mockups. These .psd files are available for download in the 'Marketing Images' section in the 'Customer Area'. The 'Customer Area' is reached upon logging in to your account.
If you do not have an account, you will need to sign up for one to access the mockups and place an order. Don't worry; signing up is free and something you can always discontinue if you wish.
Once you have entered the 'Customer Area' and downloaded your mockups, you can follow the steps below to put them into action:
1. Open the appropriate .psd file in Photoshop.
The file is two layers -
The top layer with the photo mockup.
Then, the bottom layer with text explaining where to place your photo.
2. Drag & drop/paste your photo into Photoshop
It will appear on a new layer.
3. Make sure the photo is placed under the mockup photo layer.
4. Go to: Edit -> Free Transform (CMD+T on MAC or CTRL+T on WIN)
5. Adjust your photo to fit the cut-out window.
6. Save the final file as a JPG.
From here, all that's left to do is publicize your personalized product previews.
Put it all Together to Increase your Sales Success
On their own, Product Mockups and project previews are effective strategies to increase your chances of a sale. This is especially true if the alternative is going cold, offering only a verbal offer or basic stock design and expecting your client to imagine everything themselves.
The more your clients can visualize the end product, the better.
With this in mind, the real power of these strategies can be attained by combining the two in one offer.
While the project preview will show your clients your abilities and intentions for the spreads or prints and the story within the print product, they can't help your clients imagine them being a part of their home.
That's where Product Mockups come in.
Mockups help sell the product to your clients and remind them it's a professional product that will complement their home perfectly. In addition, they help to remind them that your services and offers are exclusive to you and that they can't get anywhere else.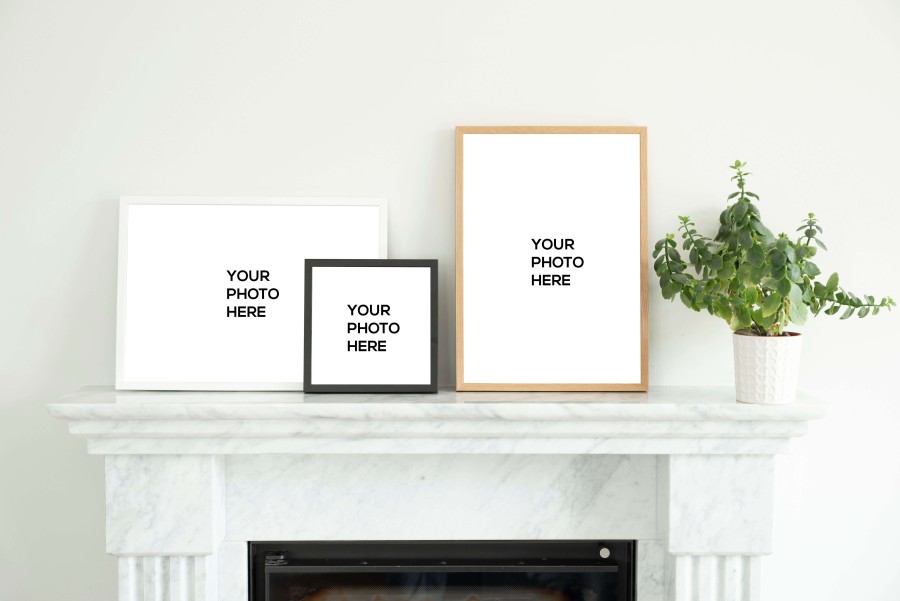 Yet, Product Mockups on their own can't help clients appreciate your ability to so skillfully, thoughtfully, and artistically layout your photos to tell compelling and moving stories of their most precious memories.
Therefore, by combining the two, you can show off the full potential and value of print products.
Additionally, by using their images, clients will immediately feel connected to the product(s) and feel a stronger bond and desire to receive them, thus, making for an irresistible offer.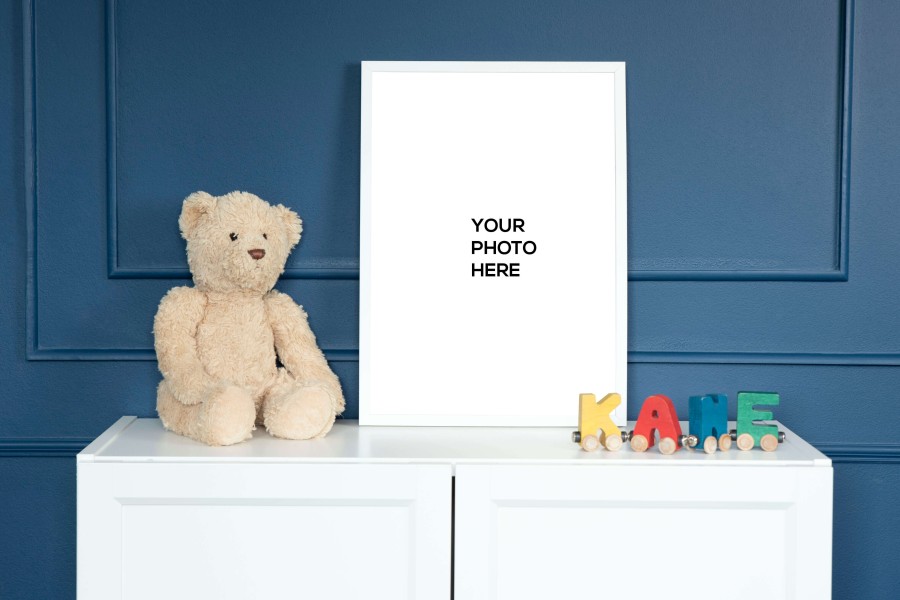 Simply, this two-pronged approach will go a long way in helping you secure a sale.
But, it will also go a long way in helping your clients to realize just what it is you are offering exactly and that it is, in fact, what they are looking for.
After all, once your clients see the products and projects you've designed for them, they will understand they are much more than anything they could get or do on their own, which will make it harder for them to resist it.
But, it's often even getting to this point where they can really appreciate what you have to offer that's the trick. So, that's why it's best to give it to them early and often.
That is the key component to remember: the less imagination a client needs to use when going over products, and, certainly so in the sales process, the better for you and your business.
One reason is that clients often don't even know what to imagine. So instead, they mistakenly visualize 'your professional print products' as the same things they see and can quickly get in their local convenience store.
(GASP! Indeed, disaster.)
And that, our professional photographer friends, makes Product Mockups and project previews so valuable as a sales tool. It's what they bring to the table: (a virtual) visual confirmation of the professionalism, quality, and artistry you offer. Just to let you know, an offer, again, is only available through you.
Yet, as, Daniel Usenko and EMRY mentioned, don't feel shame or reluctance to sweeten the offer by including it at a limited-time discount.
Also, remember, this approach can work with any print product. It's largely discussed through the eyes of photo albums, but it can work just as well for products like Folio Boxes, Photo Books, Wall Decor, and even small print products.
Don't Miss Additional Limited Time Promos!
Using the combined power of product Mockups and project previews is certainly an effective strategy and a great way to re-kindle conversation with past clients and even produce sales and profits.
Best yet, all this can be done from the comfort of your own home! Same is true for your clientele as well.
Yet, perhaps, no method will surpass the old-fashioned meeting-in-person-and-handing-your-client-a-tangible-print-product-sample for your clients to truly experience and appreciate the power (and necessity) of professional print products.
For that, be sure your tangible samples are up-to-date and include the all the best options.
Yet, in the meantime, as we're all encouraged to keep our distance, fear not, this tried-and-true method detailed above can help you to keep your business afloat with money coming in and provide a way to stay connected to your clientele.
For more wonderful sales tips and photography advice from Emily & Ryan at EMRY Photography, check out their blog page here.
Sign up for blog notifications
& Always be up to date on new posts