3 Gifts in Under 5 minutes

Take a look at these perfect gift ideas we've prepared for you! Each gift can be designed in under 5 minutes THROUGH our Online Designer. So take your pick and start creating, the holidays are almost here!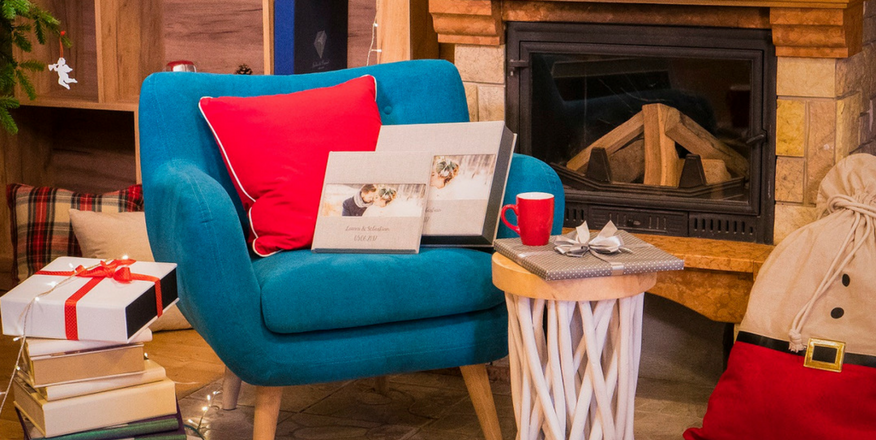 'Tis the Season
It's that time of the year again – the time of giving. Wondering what to gift your clients this holiday season? Well, wonder no more! We've got some great gift ideas that can be tailored to fit your clients and their photo needs. With our intuitive Online Designer, you will be able to create these awesome gifts guaranteed to put a smile on your client's face and provide them with years worth of memories that will be cherished for a lifetime - in no time at all.



A picture is worth a thousand words, so three must be worth.. three thousand, and that's just about a story! So tell a tale with three beautifully embedded images in a leatherette bound Triplex. Give your clients a timeless and priceless gift they can display on an end table, bookshelf, or dresser. Customize the size as well as the cover engraving, UV print, or embossed text. Printed on the same quality paper as our Photo Albums, the Triplex is an elegant alternative to standard prints. Select your favorite combination and order in time for the holidays!



Photo Albums are the perfect place to house images made for brag books, coffee table albums, or storybooks, which should all be full of cherished, candid memories. Try out 6×6" brag books, 10×10" coffee table albums, and 12×8" storybooks. The range of sizes allows you to fit each album to your clients' needs, as do the personalization options, which you can apply to both the inside and outside of the product. A Photo Album printed on Fuji Crystal Archive Digital silk paper will be a classy gift that will have housed memories and last a lifetime.



As the saying goes - Great things come in small packages, and that's exactly what the USB Memory Box is. This seemingly tiny San Disk USB 3.0 is of the highest quality. Stored in a personalized handmade box – it is the perfect stocking stuffer. Offer it as a complimentary gift with mini sessions or gift your regular customers with photos or an image sideshow included on the USB. Another great way to utilize these little bundles of joy is by ordering them in bulk and personalizing them with your business name to use as marketing tools!

This tiny handmade box paired with a 3.0 SanDisk USB packs exceptional transfer speed and huge capacity (up to 128 GB!) into a pocket-sized product. Take advantage of this tiny treasure that will surely be cherished for years.

We get you!

You're a photographer - We know! That means you're busy, especially this time of the year. We hear you! That's why we have prepared this gift guide with products that can be created in our easy-to-use Online Designer in just minutes. Customize your product →, add it to your basket →, and design it! To design: just upload your pictures, pick a layout, drag and drop images and you're done! Happy and easy designing!

Sign up for blog notifications
& Always be up to date on new posts