There is a print product which most photographers completely overlook, or worse yet, underestimate enough to push it aside in favor of bigger, more "main package" tiers of products. The truth is, this may just be an ace up your sleeve which can elevate your packages and add-ons to the next level. That product is the Triplex.
While it's understandable that this would happen, here we'll consider why you should get your hands on a triplex and why your clients may want to get their hands on one as well.
But what is a Triplex, exactly?
To sum it up, the triplex is a set of three bound photos within a highly customizable cover and with lots of possible finishes to choose from. We'll be covering the possible options as well as what a triplex could mean for your business.
What are Triplex Design Options?
To start, let's divide those options into several major categories for ease and convenience. These categories are:
Sizes
Materials
Photo Finishes
Personalization / Extras
Sizes
The triplex offers a set of both square and vertical shapes and sizes depending on your needs - ranging from a small 6x6 size factor to an 8x12. This can prove versatile depending on the intended use of the product as well as the kind of photography you may have in mind, with the vertical options becoming extra useful for portrait photography. The smaller or square options can become excellent picks when designing as a shelf decoration if limited space is a factor for the client.
Materials
There are 70+ different materials on offer all at the same cost, ranging from velvets, suedes, leatherettes or textiles, meaning that a triplex can fit any style or bundle you may be going for. Whether as an add-on to a wedding package with a sleek, black leatherette or as a basic package on its own for a newborn photography session, the triplex's versatility speaks for itself.
Photo Finishes
The section with all the current buzz - you can have your triplex photos board mounted, matted or encased by a beautiful layer of precisely cut acrylic.
The board mount is the longest standing option, with a clean, no nonsense design that would be perfect for some basic add-on purposes.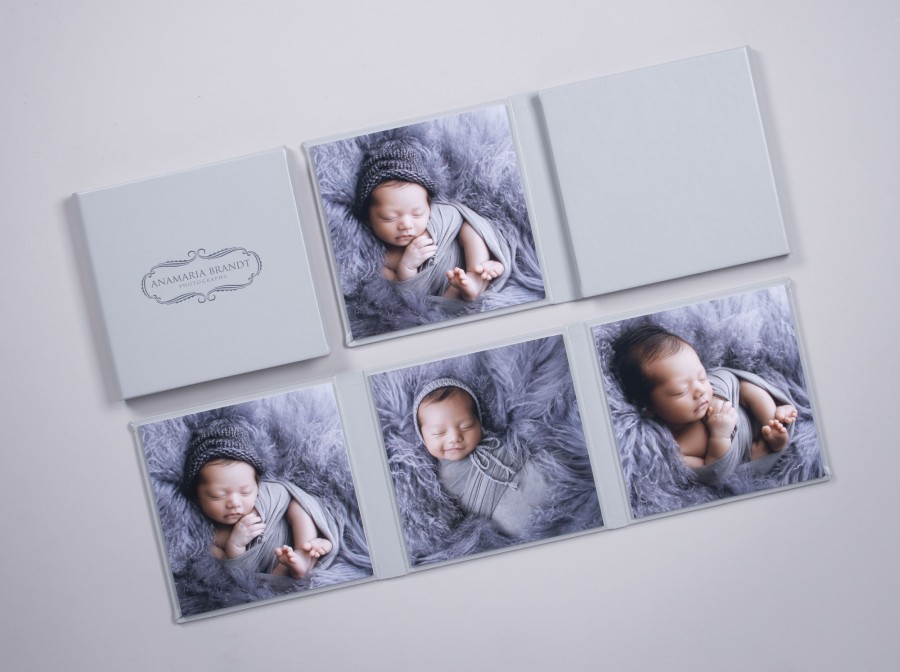 The matted finish has several different color options for the mat itself, adding a degree of customizability. The mat also allows it to become highly presentable when used as a decoration. In the vertical shapes, this can help accentuate a well shot portrait photo.

The acrylic finish is our most recent addition - it features a 3mm layer of acrylic, placed onto the photo and cut at a 45 degree angle, putting the triplex on a whole new level of fancy. This can be used as a way to "top out" what the triplex has to offer making it possible to use it as a package of its own.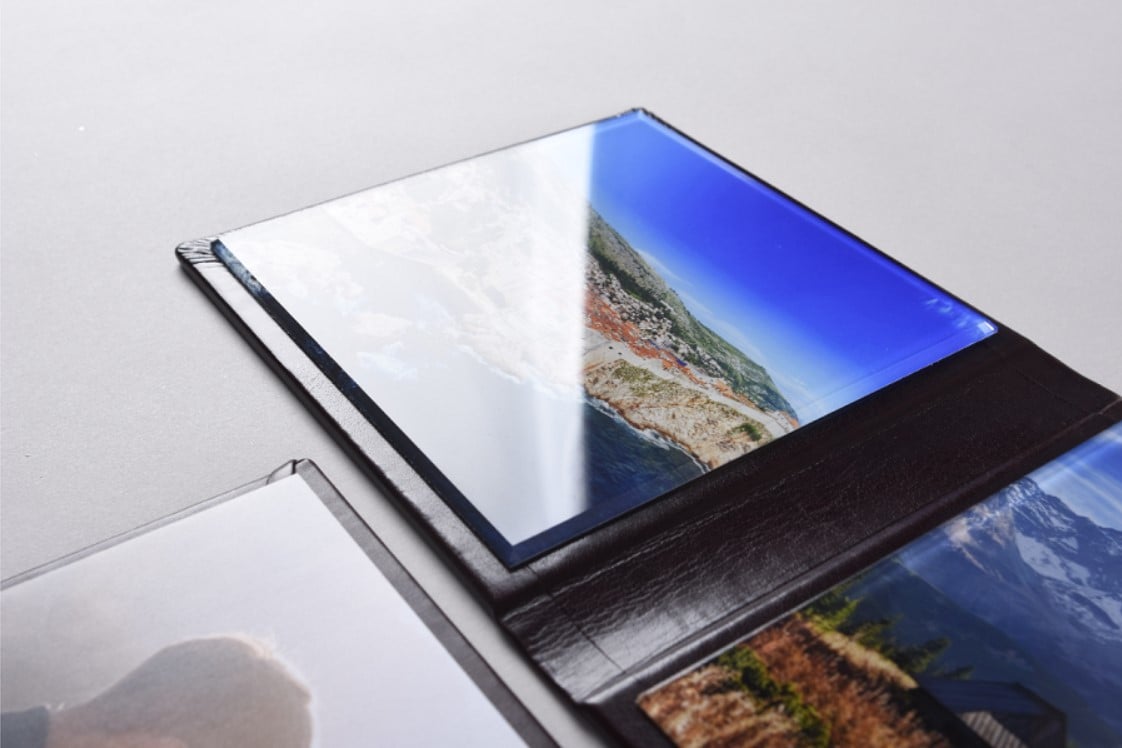 Personalization / Extras
The extra touch that will make the triplex you offer truly yours - a text on the front cover, which can be in UV print or laser etch, depending on material choice. Choose from a wide variety of preexisting font options or create a completely unique design yourself.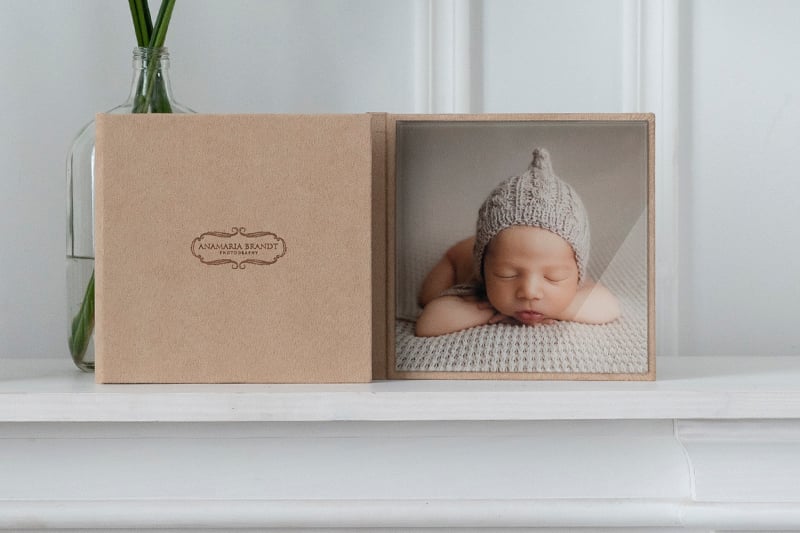 Lastly, color correction can be chosen if necessary, marking the last option you can choose when creating a triplex in the nDesigner.
But why a triplex?
What advantages does a triplex offer over other products? Let's take a look at some of the major points in detail.
Triplexes are the ultimate upsell.
Its size, personalization options and finishes means that it can absolutely dominate as an upsell product. You can top out a package containing your main lineup products with it, you can create a starter package with it, you can even upsell it as its own product thanks to the newly added acrylic finish.
The fact that the product itself can be upsold means you can use it as a standalone, making it ideal for mini sessions or entry offers which would otherwise be purely digital. This is already well noticed among newborn and pet photographers who have taken a particular liking to the idea and are its largest user base.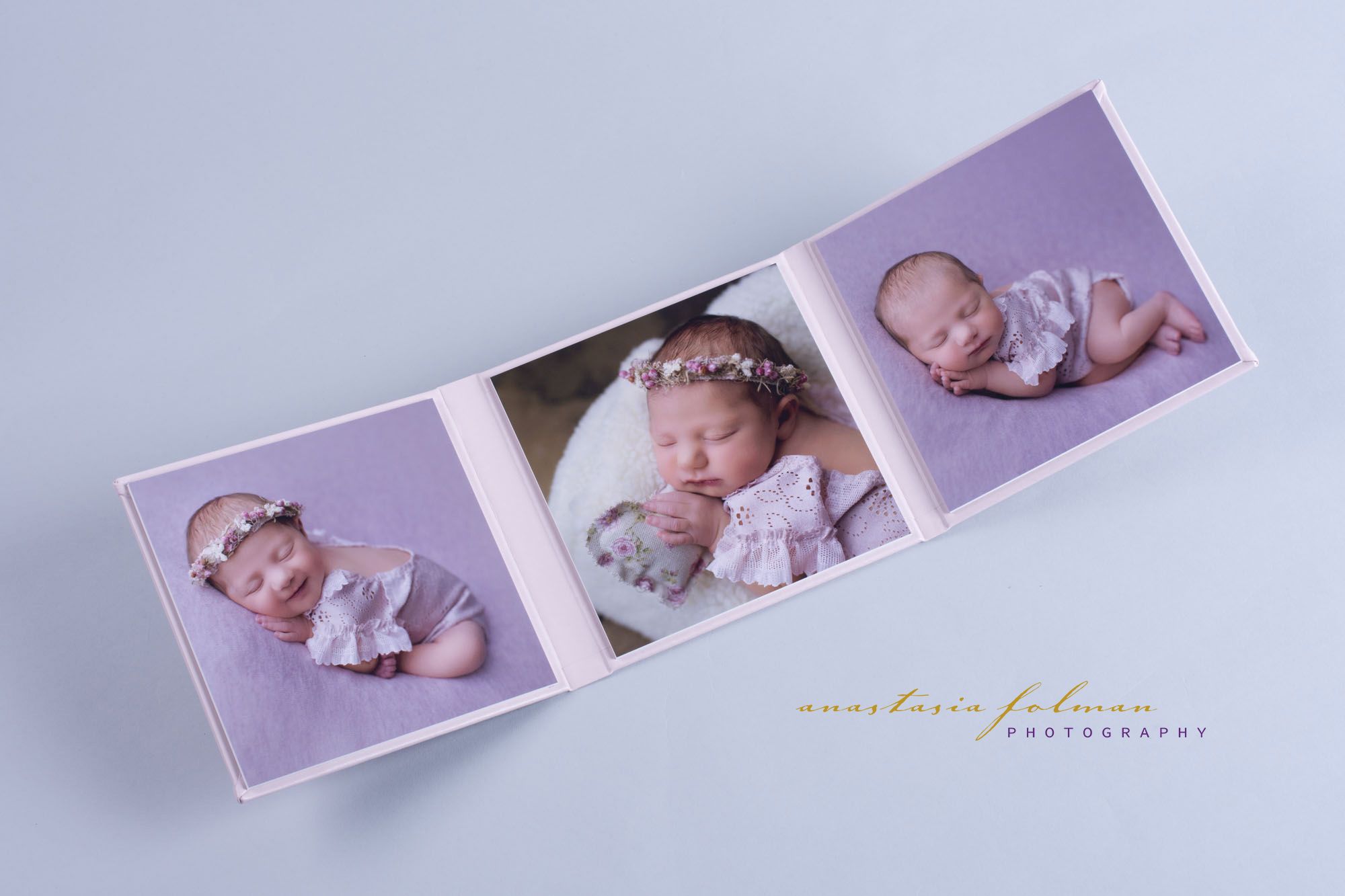 Versatility.
As mentioned before, the triplex can be put on a shelf as a decoration in addition to being in the style of a bound product. This means that offering this one product ticks off a few boxes in one go, making a sample of one highly efficient in presenting what your photography can do for your clients.
As the product can be used this easily and bundled as mentioned in the last point, it can make for a perfect complementary product, i.e a triplex could be used as a gift to family in the case of a newborn shoot, or an extra triplex can be used for each unique pet's set of photos if the client has more than one in the case of a pet photo shoot.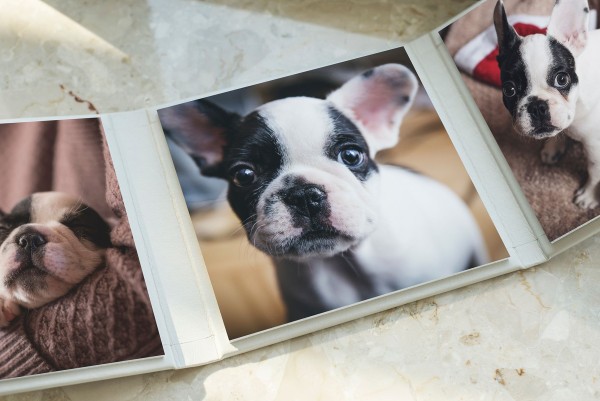 Room for more.
Due to the low-cost, high volume nature of the triplex, it can help you as a photographer to have a jumpstart into print photography if just starting off. The options it offers mean that you can have a good overview of many materials and finishes which closely resemble those used in our other products, and being ideal for small entry shoots allows you to experiment with what works best for you before moving into the more advanced, major products - as there would be less time spent designing, and, more time planning for your ongoing sessions.
Remember - a print product is only as good as the photographer designing it :)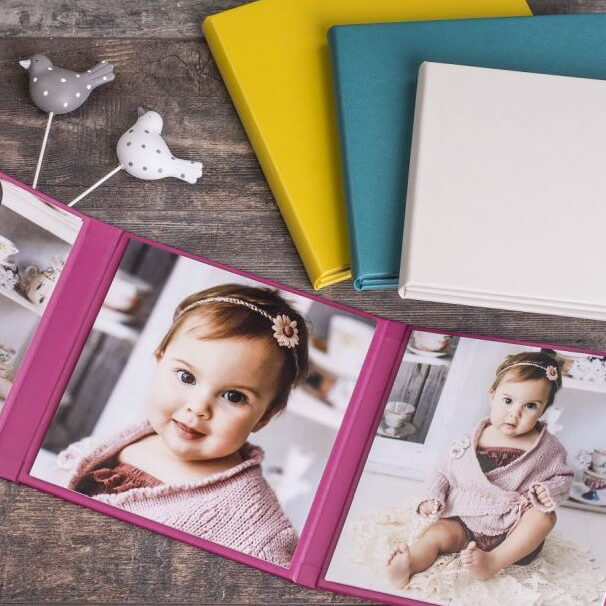 Sign up for blog notifications
& Always be up to date on new posts