Calendars - typically used for recording important dates and deadlines. But they can do so much more.
With nPhoto's calendars, you can also record one of the many beauties this world has to offer; that being animals.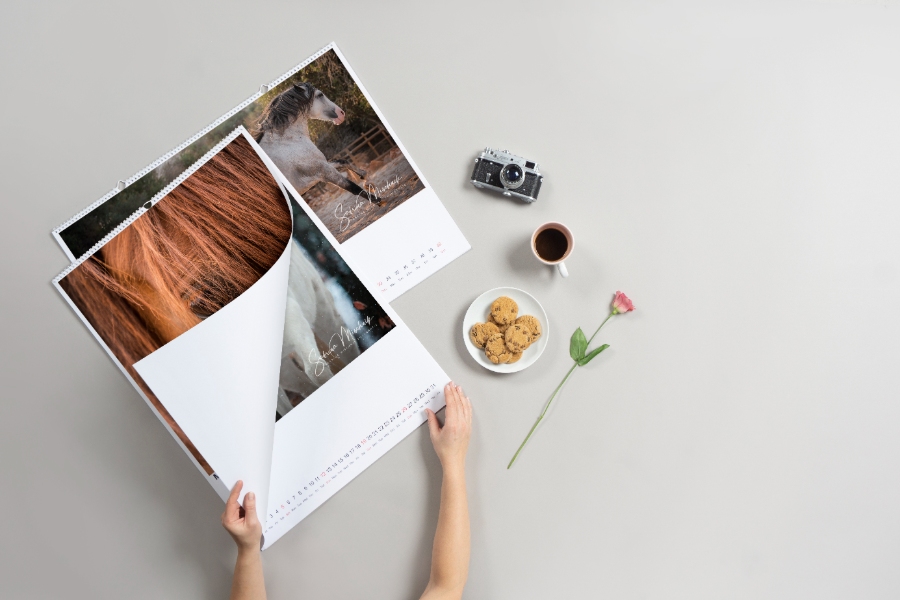 Be it pets, or even animals in nature, one could be reminded of their existence every time a date needs to be checked or ticked off. In the prospect of a family pet after a photo shoot, this seems like a no brainer for sentimental and emotional value, especially as an add-on.
Know what you're doing and just need a good deal on calendars? You'll be pleased to hear that nPhoto has an offer just right for you, all the way until the end of the year - so no pressure. Get your hands on some calendars now at 50% off - the real thing at that, not a sample! The offer stays available for more than just one order too, so you'll be ready for any client to come. The offer isn't just for pet related projects only, and you'll find it in the provided equine sample guide PDF.
In order to give you, the pet photographer (or aspiring pet photographer) a decent outlook at what makes offering calendars so valuable, we'll briefly go through them - their specifications, uses and applications for your business and how you can make the most of having them around when offering a photo shoot.
To show how it could function in a realistic business offer, we'll also be placing some of these uses through the unique lens of equine photography - so let's ride.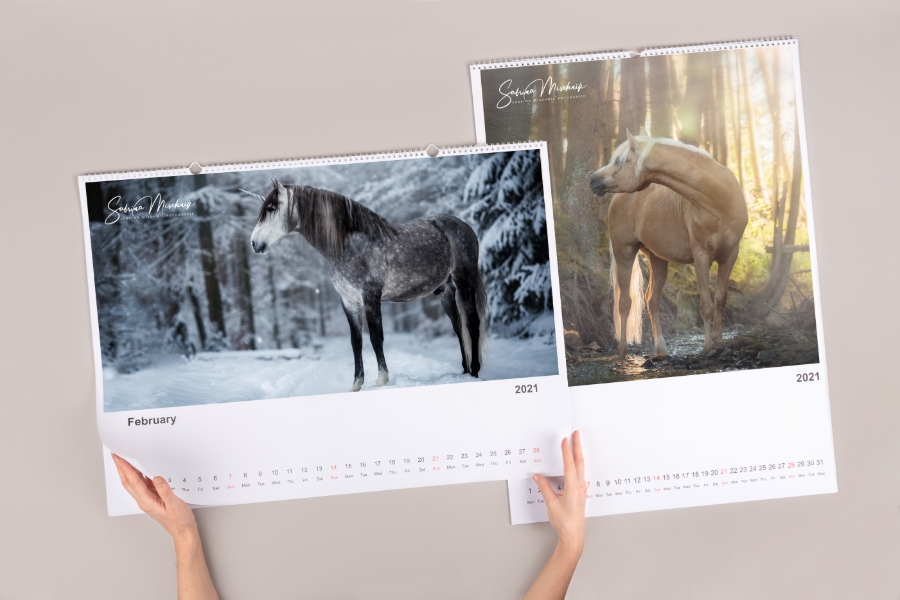 The Product
Let's be honest, you know what a calendar is - the real question is how nPhoto calendars differ.
To start, you have the following calendar types available - the Basic, the Pro and the HD.
Just about how you'd imagine a calendar to be like - except that it is made using professional-grade paper through the HP Indigo 12000, and allows you to add your own unique set of photos for each month and a cover. Available in A3 vertical/horizontal or A4 vertical.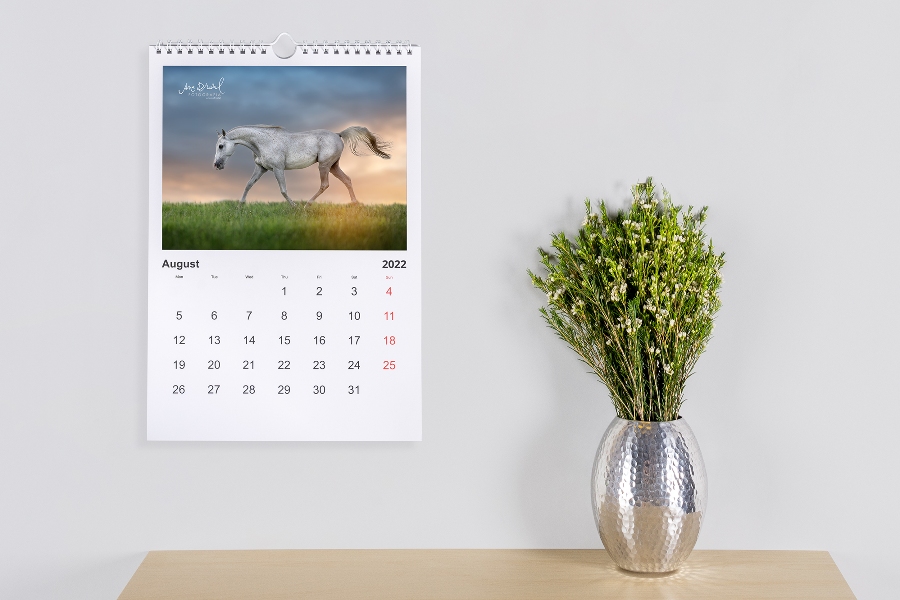 Essentially being a sized up version of the basic, this calendar can easily double down as a wall art. It features a much larger and pronounced image area, and with the potential of over a dozen unique photos, it makes for an ideal budget or temporary add-on replacement for wall decor. Available in B2 vertical or horizontal.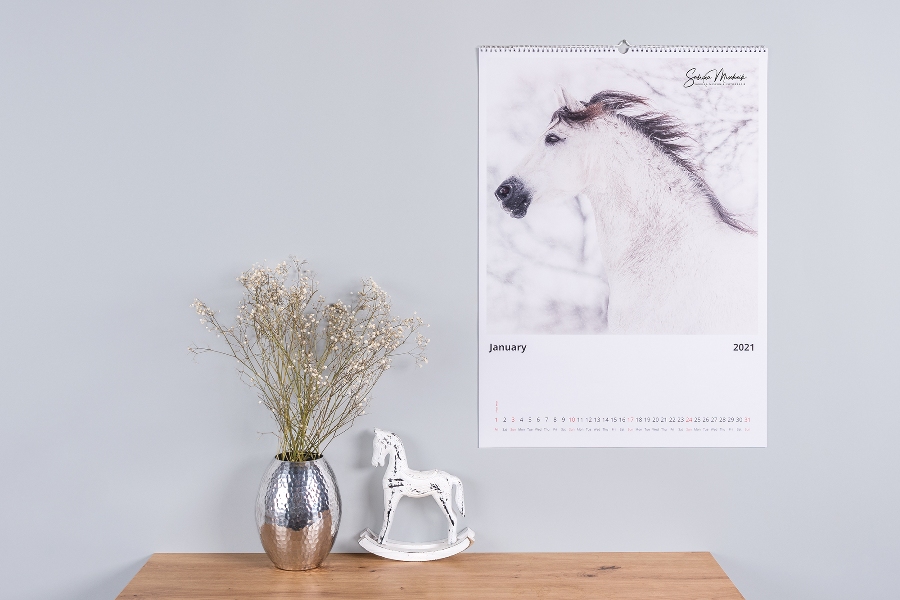 Here, you are actually getting something that could possibly last longer than just a year. The HD offers a separate, fixed photographic spread in addition to a calendar that can be mounted onto it, meaning that your client's favorite photo will never be obscured. Available in 12x24" or 12x35.4" as an elongated version. This unique shape and setup is ideal for a front facing shot in the equine photography genre. Features the durable and beloved Fuji Silk paper, used primarily on nPhoto albums.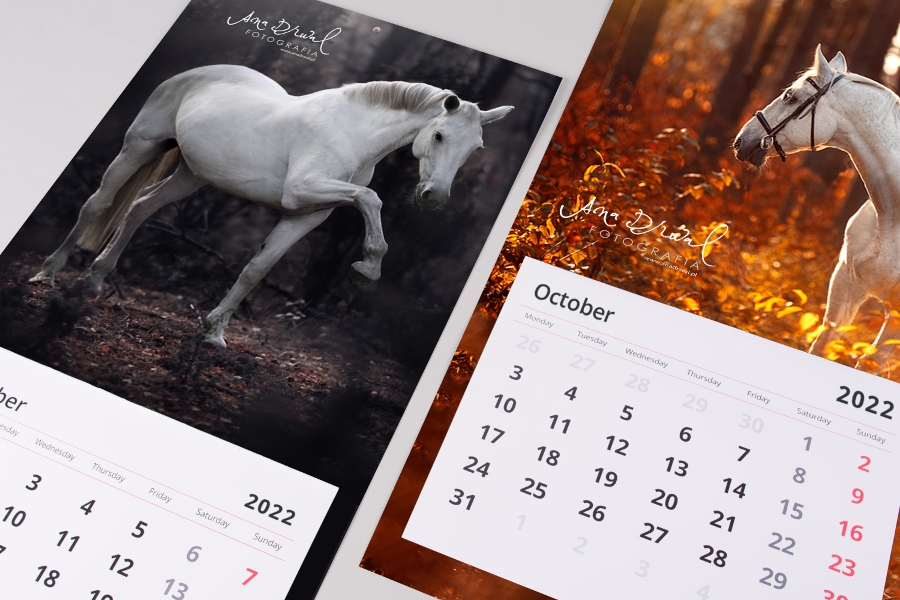 The Uses
Let's have a look at how your client could look forward to getting their hands on something as simple as a calendar.
Pet owners tend to love showing their pet around everywhere they can. Treat that as a bonus for your field of work! A calendar of this sort can be presented to the client as a perfect gift for friends & family, in addition to one being kept for themselves. We'll come back to this part later, but keep it in mind as something one could do with a print product such as this.
A great advantage of calendars in comparison to other print products is also their location versatility. Just as pet owners wish to bring their pets around with them anywhere they can, one can now do just that - by bringing a calendar of this kind to their workplace, to their personal office space, to their kitchen and much more. While a dog for example could of course be brought to many of these places, you would be totally out of luck if you had an interest in horse riding and the like (not to mention most workplaces don't have a bring-your-pet-to-work day.)
A calendar is also a logical answer to those wondering about the functional use of keeping wall decor around - seeing as it would be combined into something many of us use every day.
The Applications
Now that you have an idea of what to expect from someone who'd find interest in a calendar, how do you, the photographer, make use of it?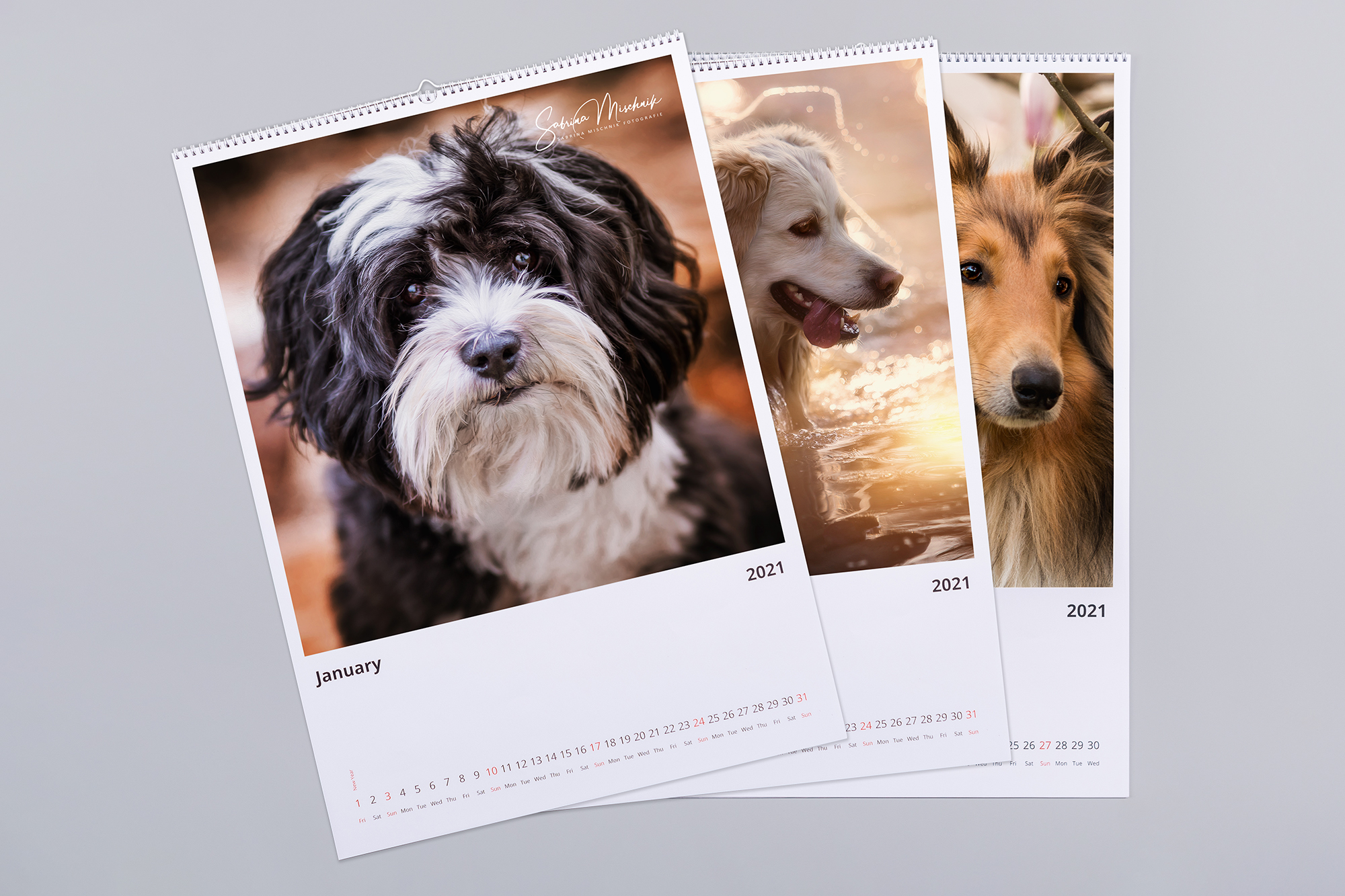 Going back to the first point in its uses; look at the sheer potential for a bulk sell. You could sell two, or even three calendars to a client who could then gift them accordingly (of course, we're not disregarding the chance that the client may use more than one calendar, i.e. one at home and one at work as well)
A simple calendar starting package could just be your key to spreading your wings in print photography. It can be easily considered as an add-on to an otherwise entirely digital sale, and one can then start moving onto bigger sales down the road. Going further, a calendar + triplex package can be introduced, then a calendar + folio box, then a calendar + album… well, you get the idea.
A calendar would be, by far, the easiest and most mobile way to present your portfolio in a non-intrusive manner. It's not a product that requires much maintenance, nor would you need to elaborate on it - your photography is right on its first page. Of course, while it would be much more effective to bring in a full complete set, this way you can have something to show straight from your car or when you're "in the field." You have the option of leaving your contact information or logo somewhere on it too, further promoting your personal brand.
As mentioned before, the HD calendar or even the Pro are perfectly suitable for some of the more creative shots out there, one excelling in front facing photos to give those animals some much needed closure, and the other allowing for almost picturesque, long distance shots - eg. with a horse in the field, undisturbed by human interaction.
Now - with all this potential going around, it would be a true shame not to get the chance to experience it for yourself. Hence, nPhoto will have its calendars at 50% off up until the end of the year - to give you plenty of time to consider or find the possibility of trying it out in your own business. To make use of the offer, download the sample guide for equine photography - you'll find the promo code inside the PDF.
Sign up for blog notifications
& Always be up to date on new posts