We can't help noticing that photographers absolutely love our Accordion Mini Books. They're the perfect way to showcase photography in a small but eye-catching way.
We've added exciting new fabrics and patterns to make this product more enticing and beneficial to our photographers. This short blog also includes some helpful

tips

to save you some headaches down the line.
We Now Have More Stylish Pre-made Pattern Options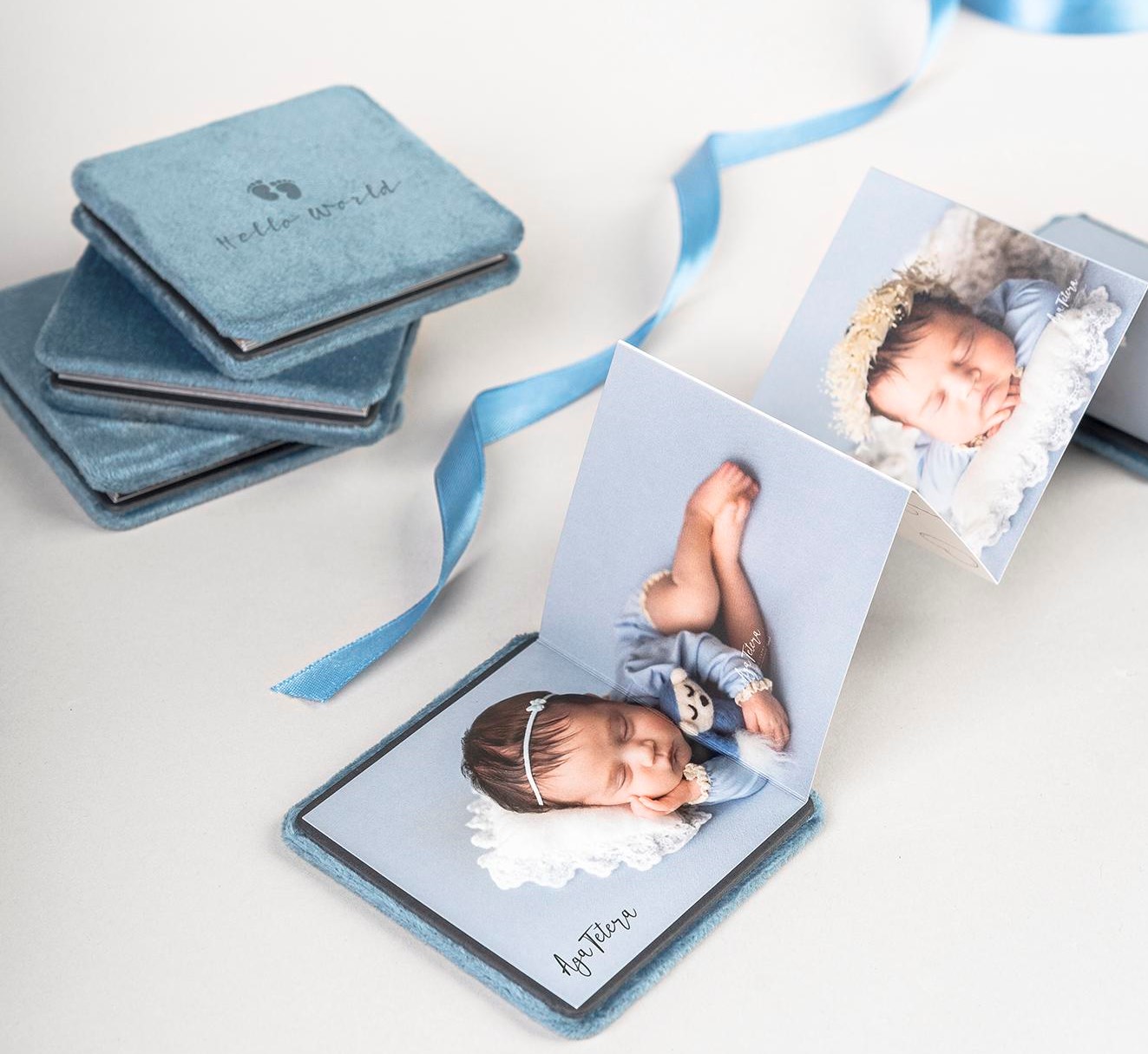 We now have a whopping 33 unique, pre-made cover patterns - laser-etched to create long-lasting designs. (7 are Christmas patterns)
Designing Your Accordion Mini Book
To design your product, add the accordion to the shopping cart from the "Full Offer" section of our nShop to ensure you can view all our fabric and pattern options.
Then select the cover pattern, fabric color, and page count, and then add it to your cart. Your cart will then update with the selected product.
Next, while in your cart, access the Online Designer by clicking on Design Project Online within the order summary section for the product.
After clicking on the link, you can access our improved Online Designer - the nPhoto Designer Pro. Easily edit and upload images to the product using the "Smart Designer" option or use our "Auto-Creation" feature to quickly design your album after selecting your preferences.
Some Items to Consider
Tip 1: Please be sure to select the final cover pattern you want before continuing to the cart because you will have to delete the entire Accordion Mini Book from your cart to change the cover pattern after proceeding further.
Moreover, remember that personalization options are limited with the pre-made covers since only some allow for text. You also cannot currently upload custom templates to create your design.
Patterns with text editing available will already have text on the image. You can add quotes, names, or phrases to these cover patterns that include text.
Please visit our nPhoto Designer Pro FAQ section for answers to common questions and a quick walkthrough.
Key Details About Our Accordion Mini Books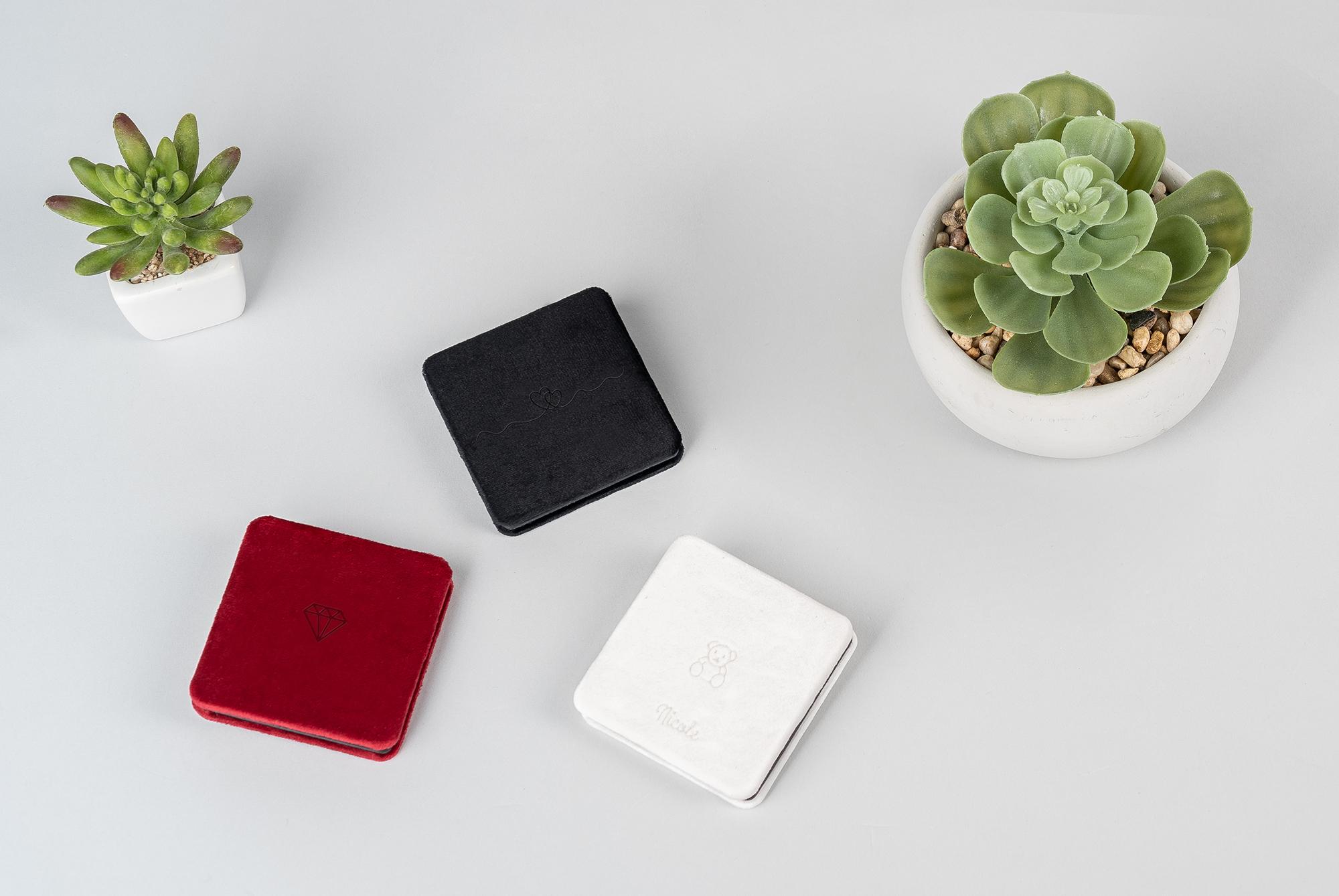 The size and quality of our Accordion Mini Books haven't changed since first being released. We know that their small, practical design provides photographers with many creative possibilities.
Wedding, maternity, newborn, family, and pet photographers love this product. It's a product that matches the nature of these photography types. A small, unique present you can carry daily is the best gift.
Moreover, we've been adding more fabrics and colors. We currently have 10 colors available and plan to deliver more.
With our new velvet fabric, Aquamarine Blue Velours, you only have the option of 6 designs because other designs result in blurred images and don't meet our quality standards.
Choose from 12 to 18 pages (12, 14, 16, or 18) and six to 18 photos for your designs. The inner panels measure 7x7 cm / 2.7"x2.7". The front and back velvet and suede hardcovers come in 7.5x7.5 cm / 3"x3", meaning the Accordion Mini Book is the smallest album ever.
Why we can't use certain materials for binding
As much as we'd like to have our Accordions available in more materials and colors, certain materials do not work well for small products. Some materials are less malleable and easier to fray, especially for smaller sizes.
Because we want our products to last long and give you and your clients the best of what we have to offer, we only choose materials and designs that meet our quality standards.
What Paper Option to Choose
The paper options are Felix Schoeller 290 gsm or the fine art Mohawk Eggshell 216 gsm.
Felix Schoeller is an all-time favorite because it offers a versatile paper option. It's perfect for any type of photography, and the finish gives off a gentle shine - between matte and glossy paper. Plus, it's also coated and resistant to delicate scratches and fingerprints.
In comparison, Mohawk Eggshell is a matte paper, which creates a warm undertone and visible texture. It's characterized by low contrast and a fine art finish that is perfect for passing around and sharing since it's easy to see in any lighting.
Magnets to Keep Your Photography Safe
Our Accordion Mini Books are designed with built-in magnetic seals that clasp safely shut to keep your photography secure for you and your clients.
In addition, the magnetic seals allow for easy stacking, making a great display choice for larger events. Stack them five high, and people will wonder how they stay put.
Our Accordion Mini Book Boxes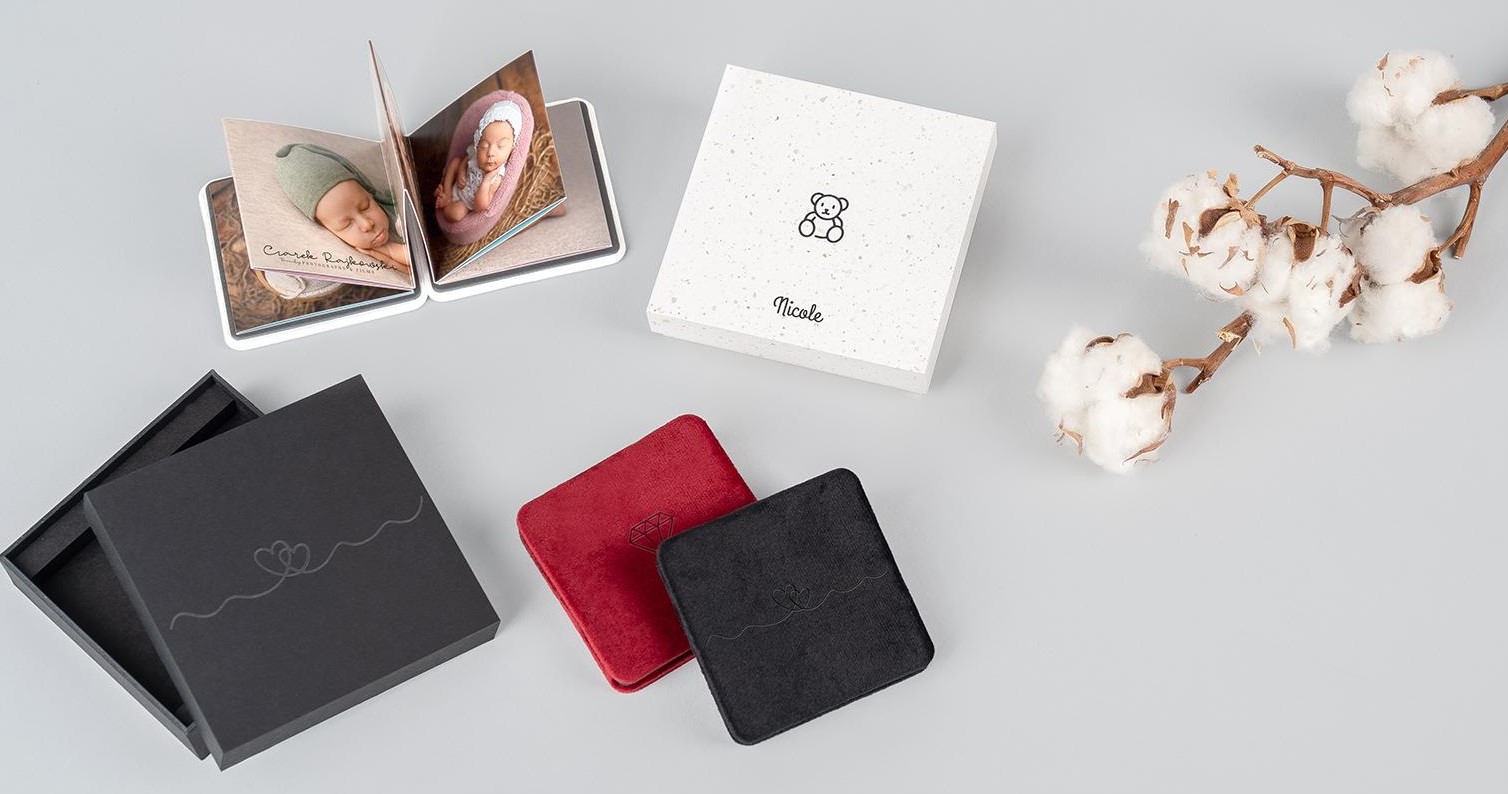 You can also order 7x7 cm / 2.7"x2.7" boxes as an add-on for your Accordion Mini Books. This gives your hard-earned photography and designs a classy and convenient packaging option.
Currently, they're available in black or terrazzo, as shown in the picture above. We know that you and your clients will appreciate our high-quality boxes.
Our boxes are made from fully recycled products, and you can now choose from 26 pre-made cover patterns.
Mini Books Fit Perfectly Inside Our Boxes
One item to remember, you may notice that our Accordion Mini Book's hardcovers are described as being 7.5x7.5 cm / 3"x3", but the boxes are made to fit the accordions inside perfectly.
Your accordions will be secure in these boxes until they're ready to be presented.
Here are two more tips to consider:
Tip 2: Add the Mini Boxes to your cart after you've made all final changes to your Mini books. You can't edit or change your Accordion Mini Books once you've added add-ons to your order.
Tip 3: You can only add one pattern design for each Accordion Mini Book order, including boxes. If you want different patterns, you need to add another Accordion Mini Book as a separate project to your cart to choose a different pattern.
The Must-Have Product for Upsells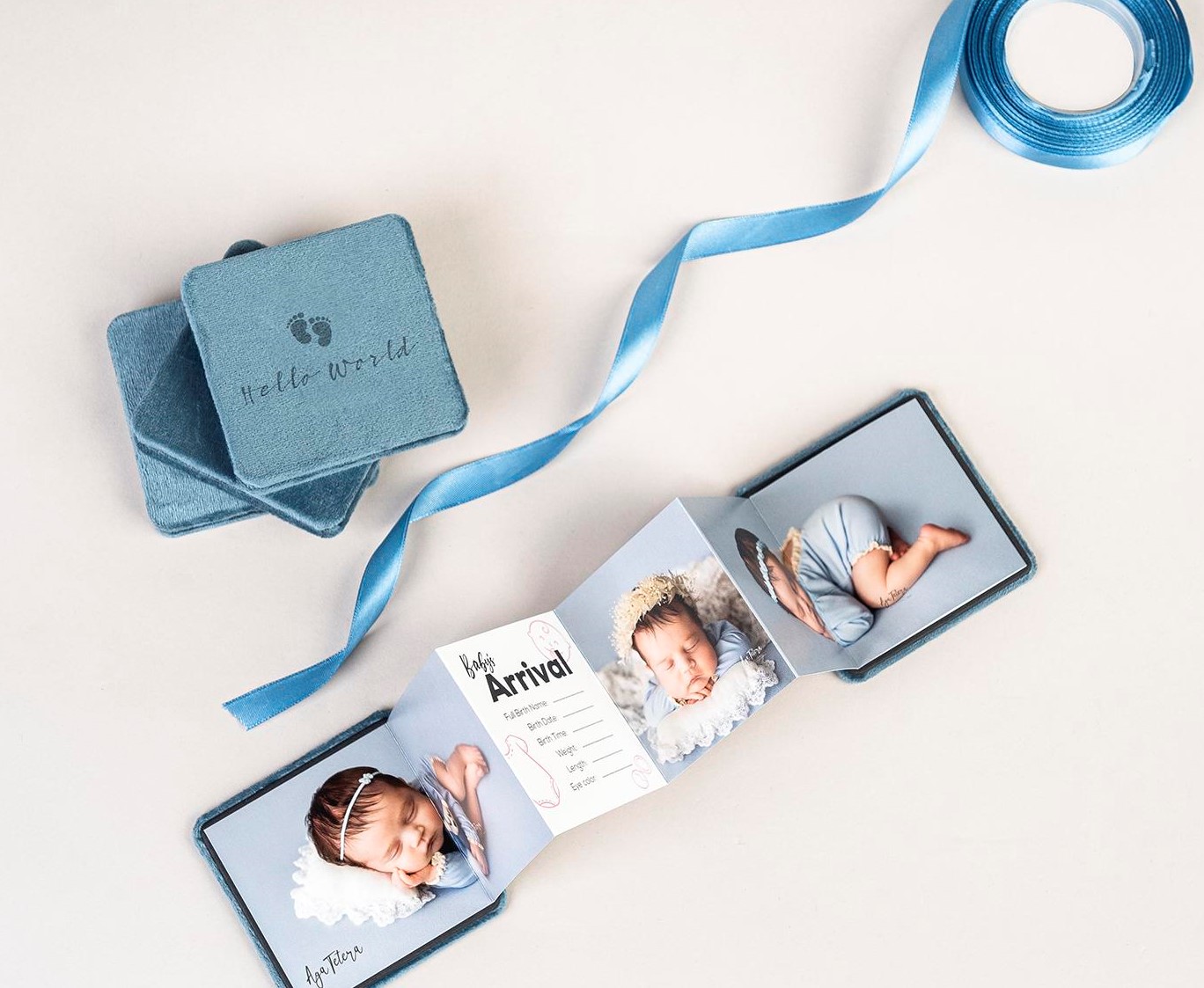 Our Accordion Mini Books are one of the best upsell options you will find. Why? Grandparents, especially, love these products because it keeps their favorite photos accessible and on hand.
Grandparents and parents have no better way to show off pictures of their grandkids, children, or pets.
These mini photo albums are fun to open and view. Your clients will be instantly attracted to these accordion-style photo albums.
Please be sure to check the link for more information about our Accordion Mini Books.
Sign up for blog notifications
& Always be up to date on new posts