Back against the wall lately? We know that times have been tough, but don't bang your head against that wall. Instead, use it to your advantage; and let us at nPhoto help.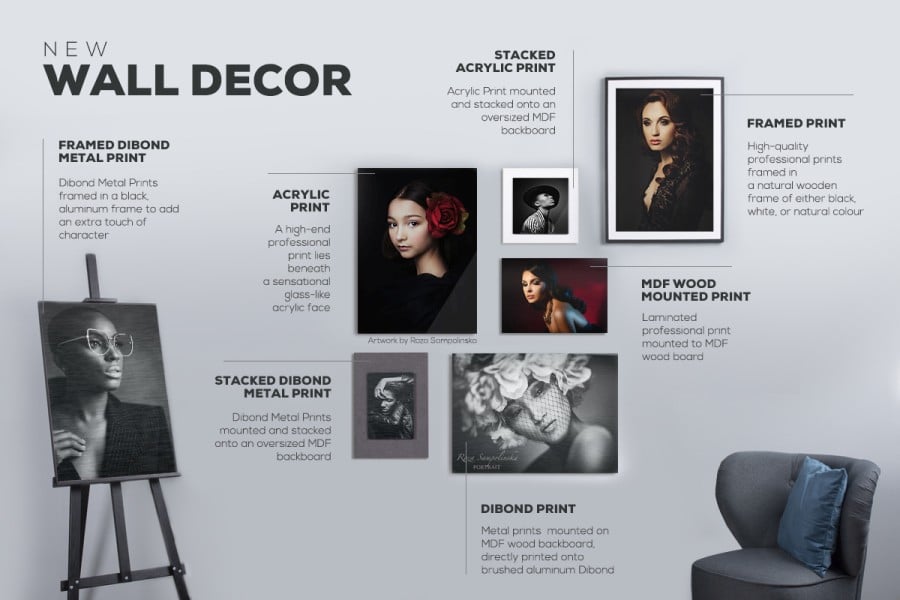 Truly, instead of banging your head against the walls, use them and decorate them with your artwork in our exceptional Wall Decor line. Featuring 7 high-quality, professional products you'll be sure to find items to perfectly match your studio and style as well as catch the eye and capture the hearts of your clients.
Why even consider offering Wall Decor?
We're glad you asked.
Why Invest in Wall Decor?
Like any sound financial portfolio, a solid professional photography product offer needs to be diverse. While the big-ticket albums are great, there may be situations that call for a product other than simply a professional album.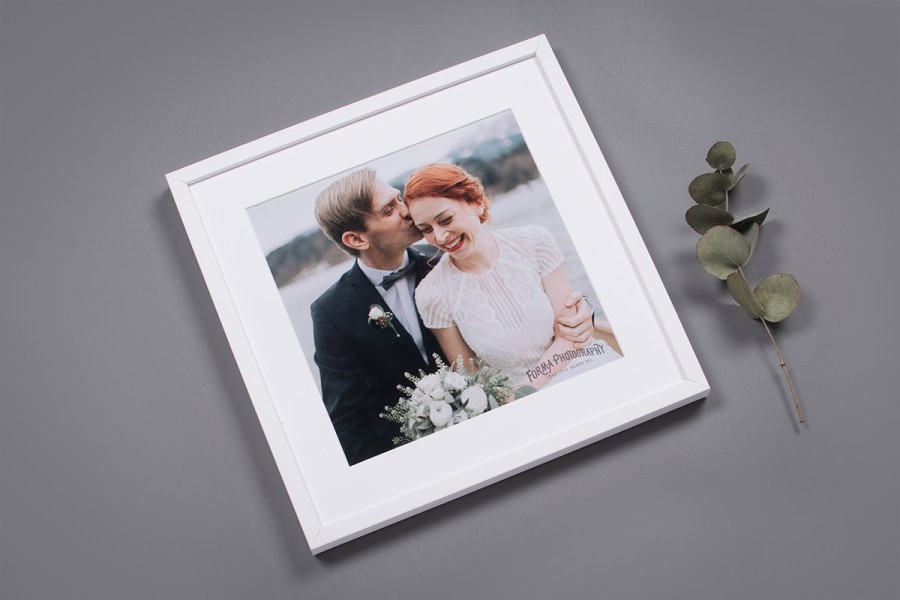 Framed Print with wooden frame in white with a white matted option. Artwork by Forma Photography.
Or, there may be clients interested in print, but uninterested in albums. For this you need to be ready and have a diverse selection so you can service your clients best.
NOTE: don't confuse 'diverse selection' with 'large quantity selection'. These are not the same. The former is a recipe for a prosperous business while the later is a disaster that will only overwhelm, intimidate, and frustrate your clientele.
For instance, even if you're a professional wedding photographer, whom often thrive off selling incredible wedding albums, consider how Wall Decor can help compliment your business and offer. You could use a piece of Wall Decor, or two, to showcase some Engagement Session photos and offer an irresistible package upsell.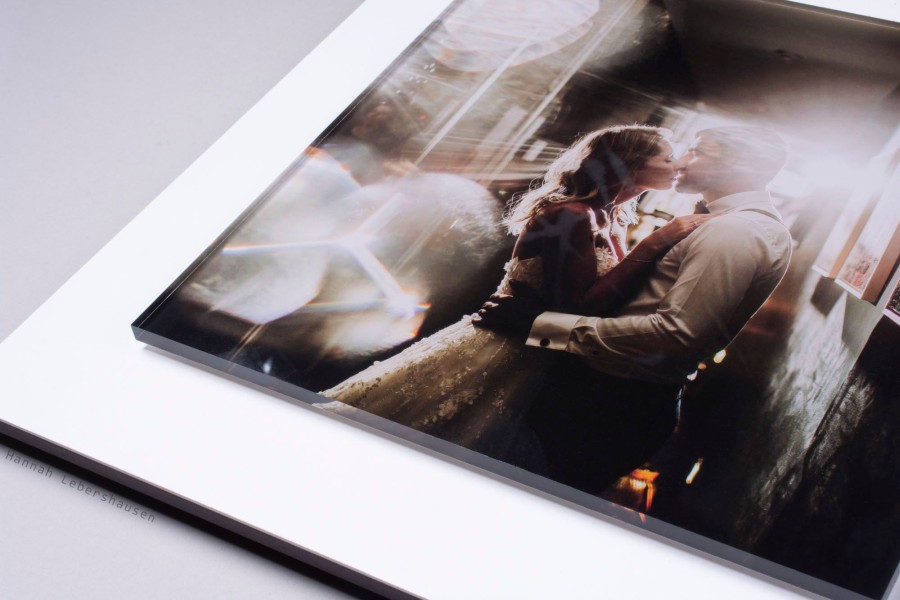 Stacked Acrylic Print with white matted background option. Artwork by Hannah Lebershausen.
Or, looking forward, Wall Decor has that flexibility to be a great product to offer for a shoot after the wedding to make sure that couple remembers you're name and understands they don't have to spend their life savings every time they see you.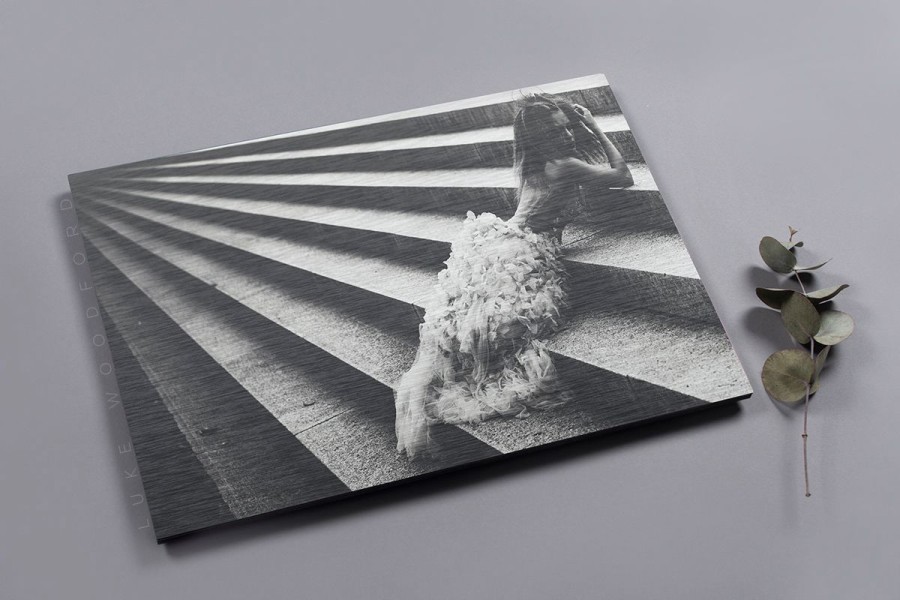 Dibond Metal Print. Artwork by Luke Woodford.
For those of you reading who are not wedding photographers, Wall Decor offers similar advantages to any genre of photography. It is the ideal product to add in with other big-ticket items to create a comprehensive package; or is a product that can work great paired exclusively together, or sold on it's own.
MDF Wood Mounted Print. Artwork by Christina Lauder.
Generally speaking, it should provide a less expensive option; a lower price point, than the luxury books and albums to add another layer to your product pricing structure.
Ideally, a photographer would offer a luxury, pro level album, a high-quality photo book, a Folio Box – or some kind of 'prints' option – and some Wall Decor. Then using these options you are able to play them off each other, as mentioned above, and are sure to have all your bases covered.
Stacked Acrylic print in standard grey background color. Artwork by Roza Sampolinska.
Getting back to Wall Decor, specifically, the benefit in these products is the value for the cost. Not only are Wall Decor products often cheaper than an album or a book for your clients, but they are for you, as a photographer, from your favorite lab as well.
Moreover, Wall Decor is also more readily seen; making it more valuable for it's cost.
Let's be honest, too often books and albums are bought only to spend much of their life perched on a shelf hardly looked at and enjoyed. Wall Decor, however, by nature and design, is always on display and is a type of product your client(s) will always have the pleasure of enjoying and interacting with.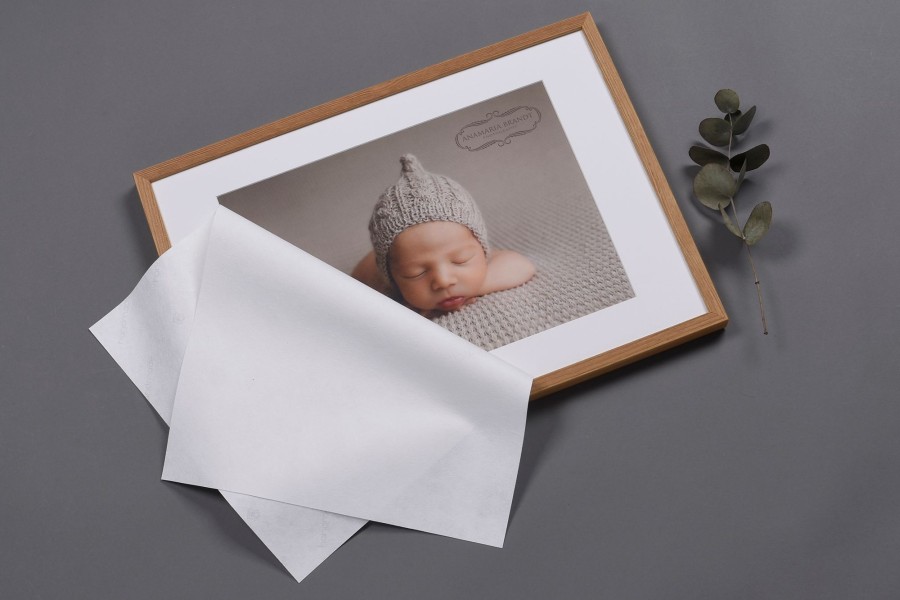 Framed Print featuring white matted option and the wooden frame in natural color. Artwork by Ana Brandt.
PRO TIP: Offer to take on the role of interior designer and show your clients the best location(s) to hang your work in their home. Then, if you feel comfortable doing so, even hang it for them! This can cut-out a stressful step your clients are surely thinking about when considering Wall Decor - (OK, it's beautiful, but where should I put it and how do I hang it?). This is a real inhibition when it comes to clients considering Wall Decor. If you offer these services, most will gladly welcome it and be more inclined to then purchase some Wall Decor!
Don't discount yourself, your clients trust your judgment when it comes to visual artistry and design and these services are just another way these products can earn you a little extra.
What are the Wall Decor Options?
So now we understand the value of Wall Decor, in general, but which specific products do we have to offer?
Currently, we are celebrating seven exciting Wall Decor options. All these products are available in 8 size options and three orientations: landscape, portrait, and square.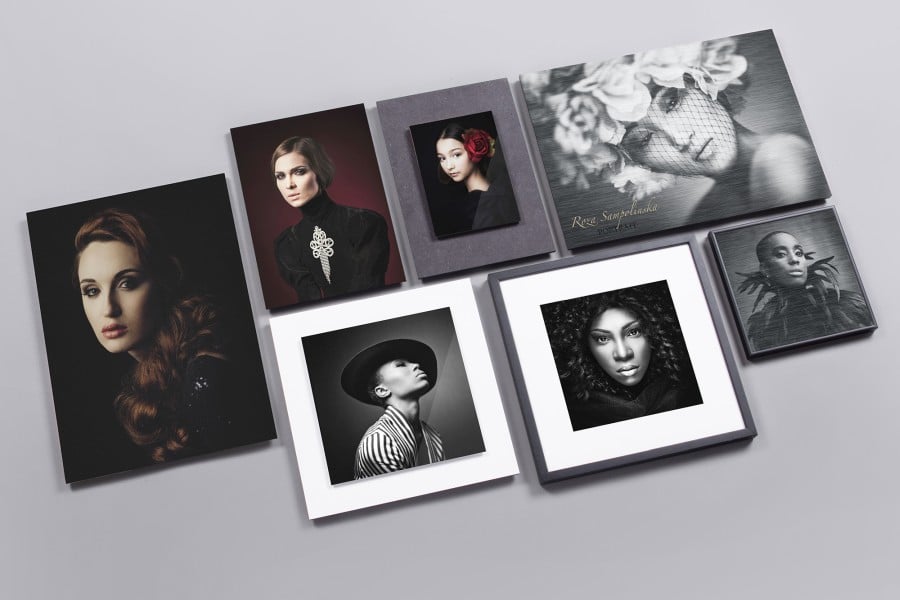 Furthermore, all of these new wall art products include a microfiber cloth for easy self-cleaning as well as a care and maintenance leaflet. These products come assembled ready to hang out of the box, but DO NOT include nails or screws.
For more about our Wall Art options, see below:
1) Dibond Metal Prints boast both a modern and extremely-resistant material. Our Dibond Metal Prints are cutting-edge metal displays printed on raw, horizontally-brushed aluminum Dibond adhered to a black, MDF board back panel with 8mm MDF wall mounts attached.
2) Framed Dibond Metal Prints offer an upgrade to your Dibond Metal Prints with a stylish, black aluminum frame. Like our standard Dibond prints, these are printed directly onto horizontally brushed aluminum with a state-of-the-art UV printing technology. The end result is a fantastic glossy, metallic finish for your professional photography wall-art.
3) Stacked Dibond Metal Prints are a modern take on framed prints. Our Stacked Dibond Metal Prints actually stack one of our Dibond Metal Prints onto over-sized, black MDF board, or MDF board finished with white passepartout, creating a wonderful visual effect.
4) Acrylic Prints are arguably the hottest photography product on the market at the moment. That said, ours feature an image printed on a smooth, matte-finish, professional-grade photo paper set beneath a striking 6mm acrylic plate.
That acrylic face is milled to perfection with a state-of-the-art diamond-end mill leaving a flawless, glass-like, acrylic cover that also adds optical depth to the product. This product is then mounted onto 8mm MDF mounts so it's ready to be hung.
5) Stacked Acrylic Prints, like our Stacked Dibond Metal Prints, utilize our Acrylic Print and stack it onto an oversized, black MDF board – also available as an option is a white passepartout finish for the MDF board – to give a fantastic floating, or layered effect.
6) Framed Prints are the quintessential photo product that are truly a must-have in all professional photography studios. Our Framed prints give you a choice between two paper and print options to display your artwork. Also available is an upgrade for your prints to be further accentuated with a white passepartout. A 6mm black MDF backboard then fits your print securely into its frame.
Speaking of which, this product includes three natural wood frame options; with a black, white, or natural finish. Framed Prints are perfect fit for any genre of photography, and any space.
7) MDF Wood Mounted Prints are a matte finish photographic print mounted on MDF Wood Board. Ours are printed with professional-grade pigment inks applied via inkjet printing technology. This method provides your wall-art with a longer colorlife and overall longevity compared to dye-ink prints.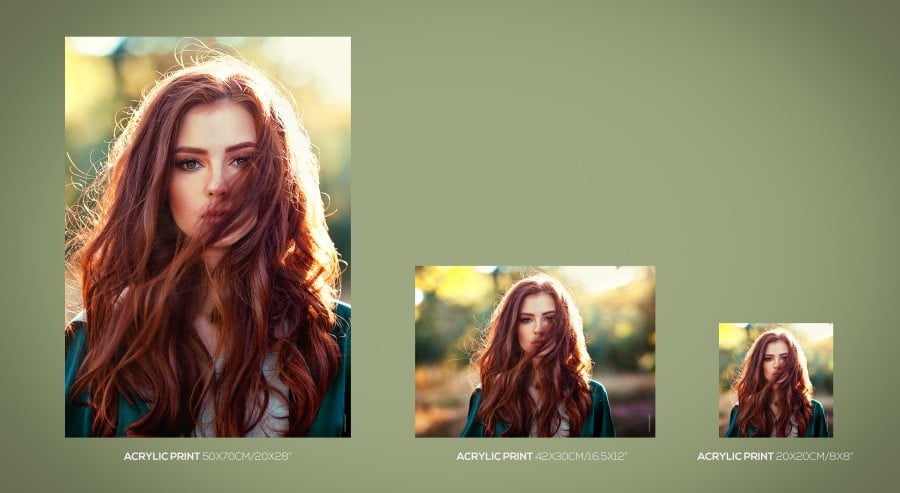 Example of the new 'Sample Product' label as it appears on our Wall Decor. If you look closely you can see the faint text in the lower-right hand corner.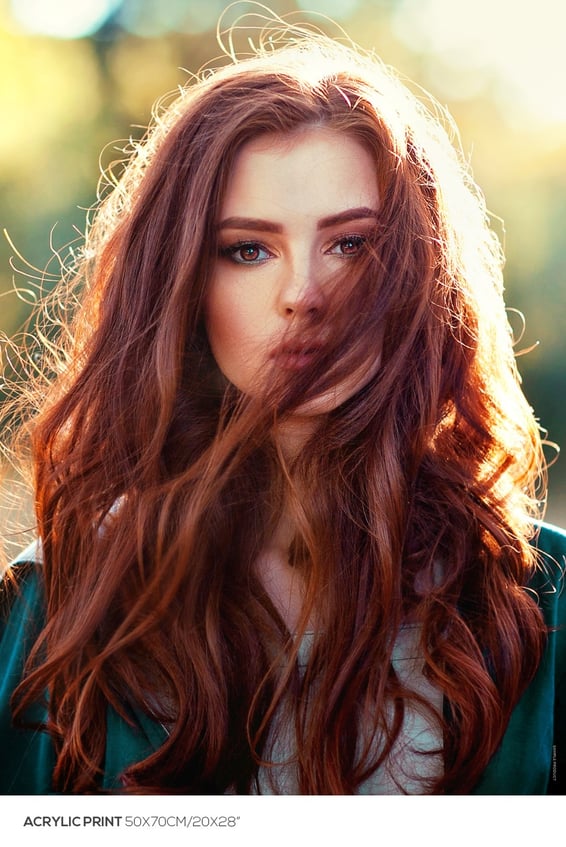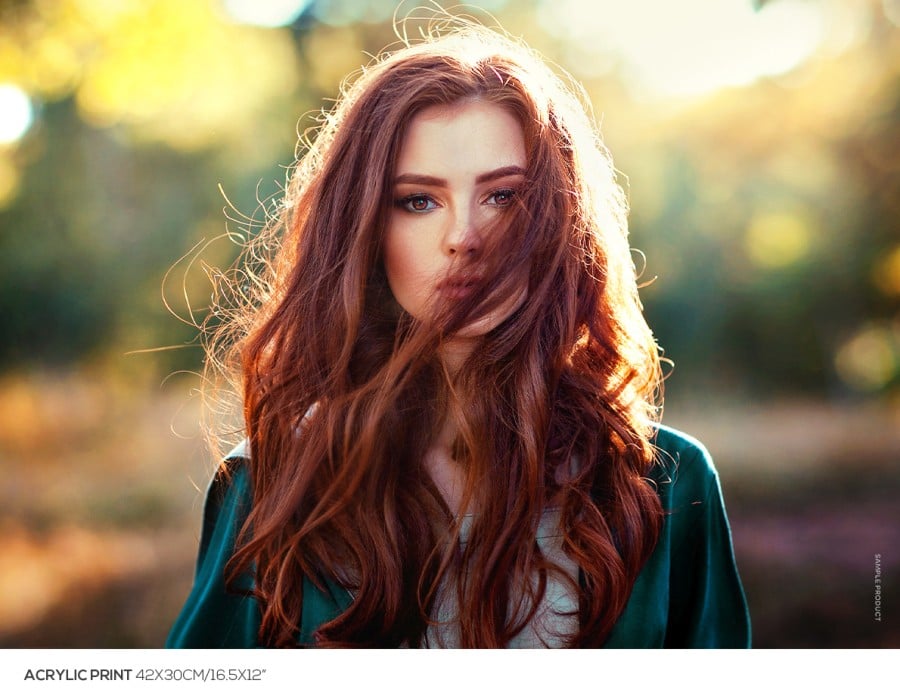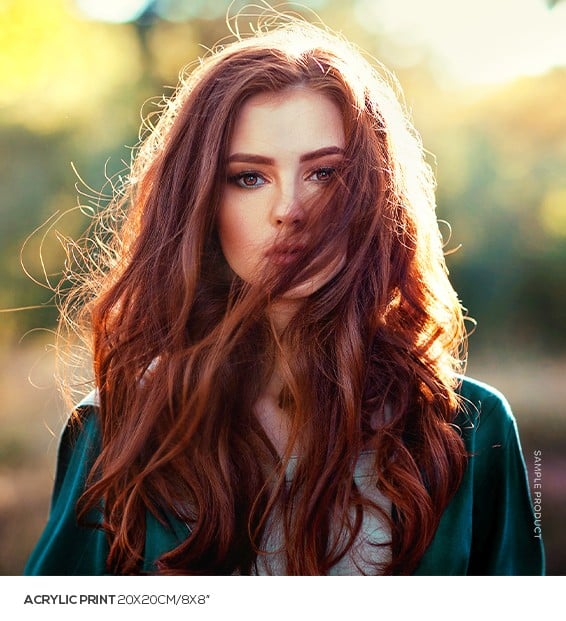 How to Sell Wall Decor?
As great as these products are, as a professional business owner, they mean nothing if they don't sell.
Luckily, wall decor is often an easy sell. Then, as a professional photographer, wall-art offers many options as to how you can offer it and sell it to your clientele.

For example, as mentioned earlier, take advantage of the creative ways you can package the varying types of wall decor at your disposal.
Consider offering packages based solely on acrylic, for instance. This could be as simple as three Acrylic Prints in a differing sizes - 8 x 8", 12 x 12", and 28 x 20" (essentially a small, medium, large option). You could then expand this to 4 sizes by including the 20 x 28" orientation, or 5 or 6 size options if you wanted to include a smaller rectangle option. As we see the possibilities are great; and this is only the beginning.

Stacked Acrylic Prints in both white passepartout background option (L) and standard grey background finish (R). Artwork by Hannah Lebershausen.
Reason being if you wanted to make wall decor bundles more integrated you could expand your "Acrylics Collection" to include the Stacked Acrylic as well. Perhaps you would have Stacked Acrylic Prints available in the 'mid-range' say from 12 x 8,5" to 12 x 16" and Acrylic Prints in the small and larger sizes.

Framed Prints featuring their natural wooden frame in both a black and natural color finish. Also visible are the options with and without the white passepartout. Artwork by Hannah Lebershausen.
Or, you could really mix it up and throw in Dibond Metal options - such as the Framed Dibond Metal print; as well as an MDF Wood Mounted print, and/or classic Framed Print to truly round out the variety and create an ultimate Wall Decor Collection.
However, even these are only a portion of the possibilities our Wall Decor offers.
In fact, if themed packages aren't your thing, wall art makes for an incredibly enticing upsell product that you can add to any other product you offer in your studio. Encourage your clients to level-up their Album, Folio Box, or Complete Set with a large Acrylic Print, or MDF Wood Mounted Print.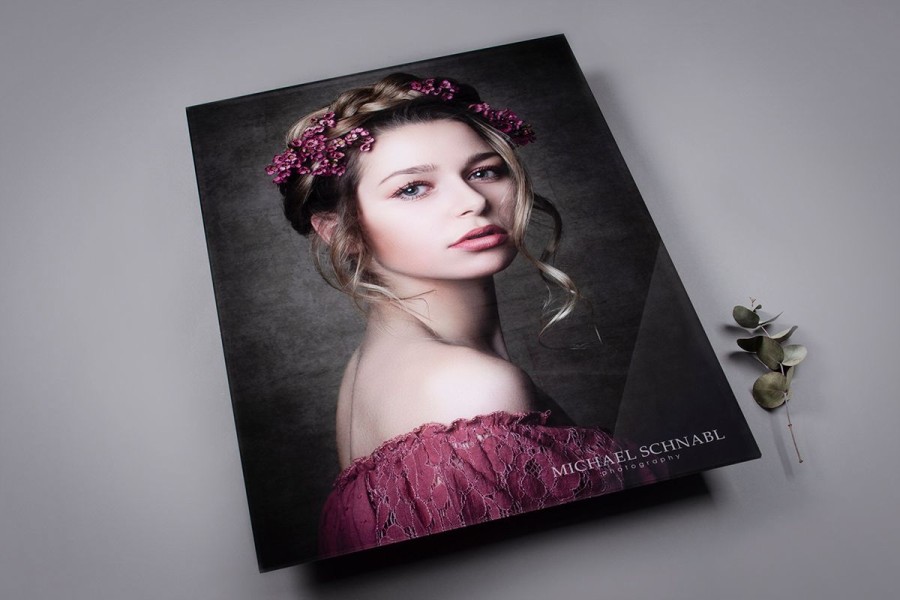 Acrylic Print. Artwork by Michael Schnabl.
The package options and way you chose to sell these products to your clients is only limited by your imagination, and, should ultimately be done in such a way that best services your studio's style and your client's needs.
Show it to Sell it
Yet, however you decide to sell it, if you want it to sell, you HAVE to show it. Actually, both show it and display it.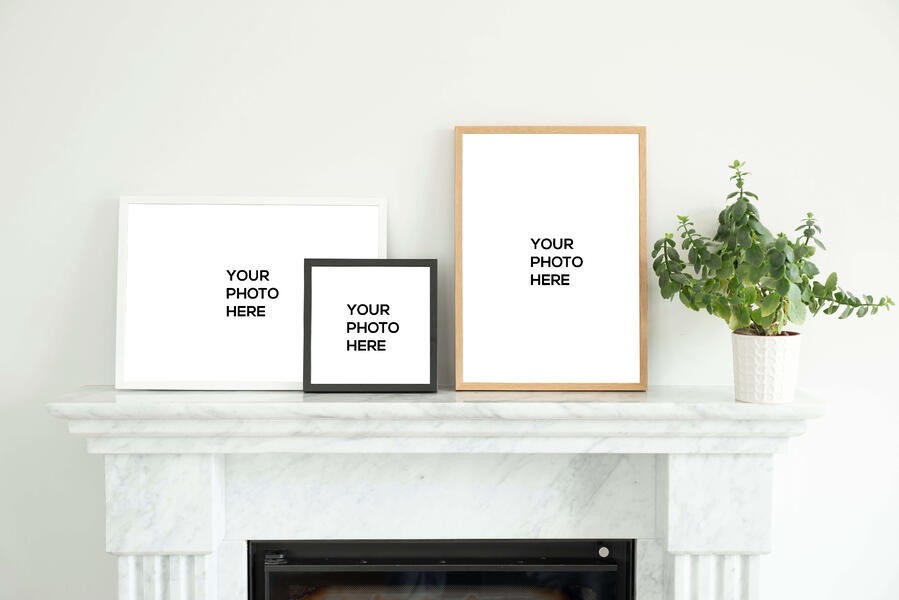 Example of Wall Decor Mockup showcasing close-up of a fireplace. This, and over 20 others, are available as a FREE .psd file download.
This is best achieved by showcasing these products in your studio and showing them off during in-person client meetings. Give your clients the chance to experience the products, in-person; allow them to feel, interact, and even smell the products early on in your 'sales' process.
Moreover, try and have your studio replicate a living setting similar to that of your typical clientele. That is to say, maintain your own style, but have your wall art samples hung in a space that could easily replicate a spot in your client's home. This is way it is that much easier for your client to envision your products in their homes and on their walls.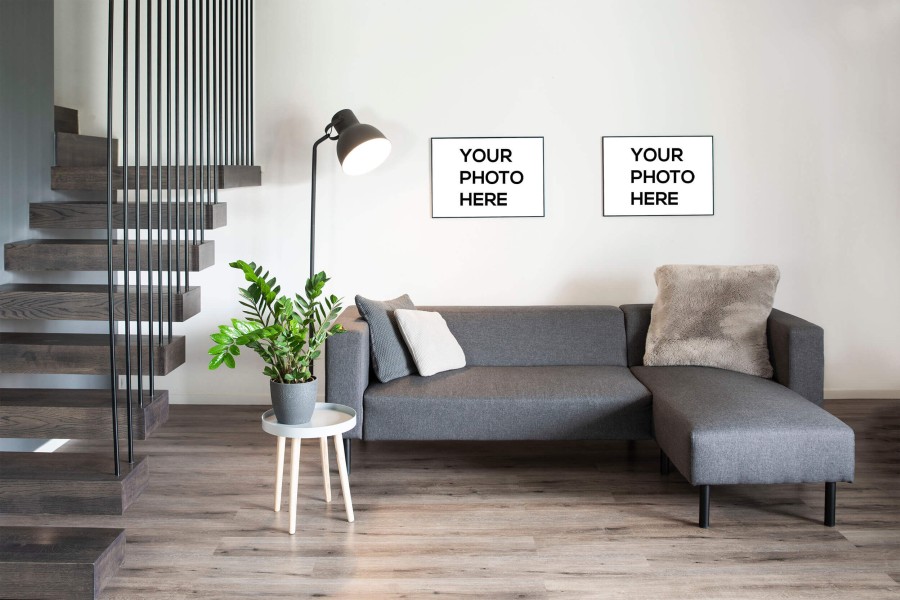 Example of Wall Decor Mockup showcasing a modern living space. This, and over 20 others, are available as a FREE .psd file download.
But, in this day-and-age it's not enough to just do the physical; don't forget your digital spaces as well. Be sure your Facebook, Instagram, website and all other digital spaces have pictures of your wall products on display so clients can be sure they are an option.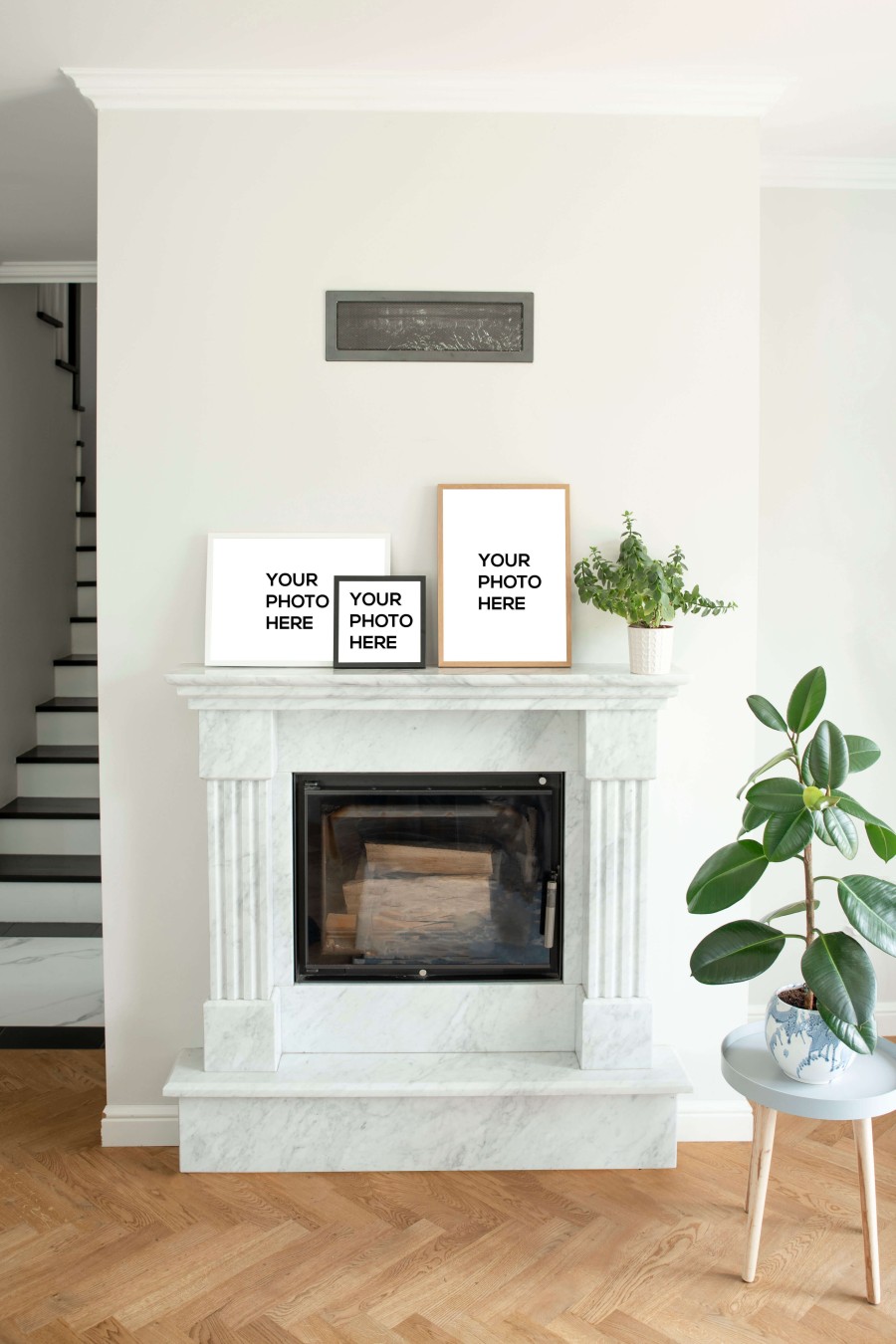 Example of Wall Decor Mockup showcasing a full-veiw of a fireplace. This, and over 20 others, are available as a FREE .psd file download.
This is made even easier now thanks to our FREE 20+ .psd file Wall Decor Mockups.
Available on our website in the Customer Area under "Marketing Images" upon registering and/or signing in. Again, all free. Simply download the .psd files of our Wall Decor products and insert your own images inside to have ready-made digital marketing material to show off on your channels and send to your clients.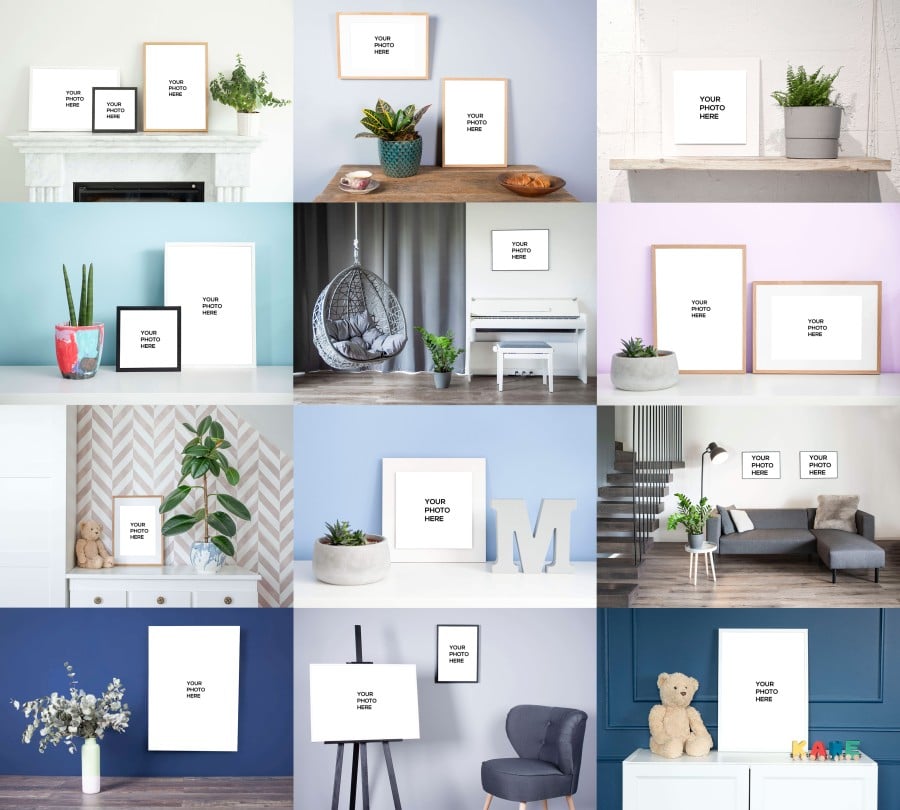 A collage showing Wall Decor Mockups options. For more, register or login to your account on our website and visit the 'Customer Area' and view 'Marketing Images'.
As for the real products, investing in a few high-quality, knock-out wall décor products has never been easier. Then utilize these products as mentioned above and watch as they easily turn you an incredible return on investment.
As we say at nPhoto, don't bang your head against the wall; use it to your advantage.
For more information about our Wall Decor line, check out our video describing the products in detail:
Sign up for blog notifications
& Always be up to date on new posts