Highly sought-after Danish photographer Angelina Devine shares inside tips on how to take your professional photography business from barely scraping by to making over $9,000 in one sale.
Contents originally appeared in the high-profile German photography magazine PROFIFOTO. Text translated and edited by the nPhoto team. This final post was constructed by Eugene Nagawiecki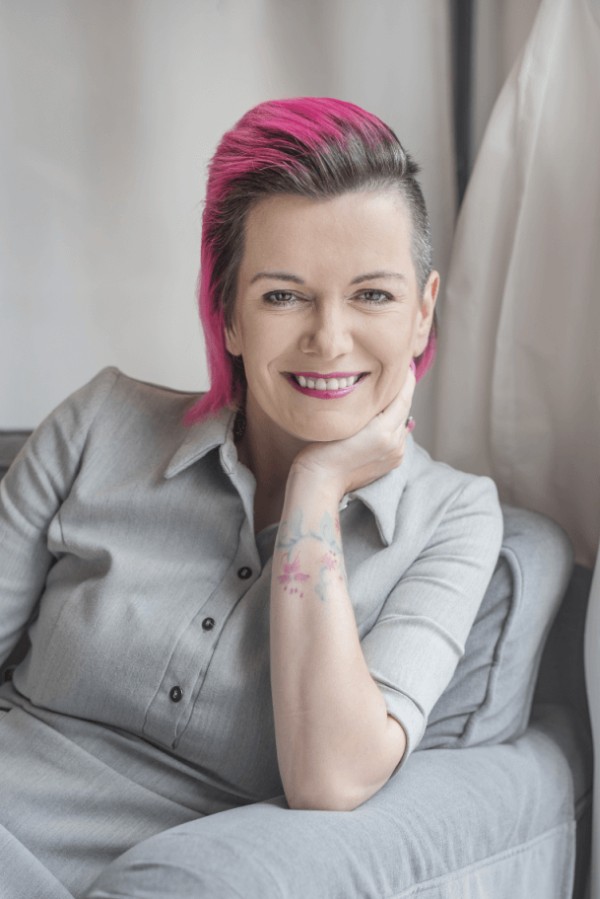 Angelina Devine (pictured) went from a struggling shoot-and-burn photographer to earning over $9,000 on one sale after switching to printed products.
Seemingly more and more portrait and wedding photography clients only want to have digital image files and then, if anything, order their photo book in the supermarket. Often when the clients first have the digital image data, the photographer never sees them again.
As a result, photographers- portrait and wedding photographers, especially – are increasingly having problems surviving in the market. So-called "shoot-and-burn," "hobby," or "soccer mom" photographers offer photo sessions at a ridiculous price, and professional photographers are left having to justify their supposedly high prices. So how do professional photographers survive in today's market? Highly successful portrait and wedding photographer Angelina Devine seems to have found the answer.
As a Professional, Insist on your Services
Because there's a commonly held opinion among people that I don't need to book a professional photographer, I have my own digital camera, and, as Angelina adds: "[t]hey want a snapshot to put on Facebook." However, Angelina – who admittedly started as strictly a shoot-and-burn photographer – has now been a client of a high-end printing lab and album producer nPhoto, for four years.
High-end printed products, like this Complete Album Set from nPhoto, give off a feeling of elegance and integrity, making them a sought-after product once known and allowing a photographer to increase profits.
The reason for her transition? "It started out by me looking at my business and saying, 'I can't keep on being a starving artist. I've been a starving artist for 7 years, I'm working around the clock and not really making that much money, so either I need to find out how to make this profitable, or I need to go out and get a job.'"
Angelina insists that professional photographers can earn good money simply by "trust in yourself and trust in your own worth, of course, – your worth making a good salary. Or at least an average salary, if nothing less. And most photographers make way under an average salary because they did not crunch their numbers. Because we are creative people, we do not crunch numbers; we just pray and hope and think we're cool as starving artists. And I actually think to crunch your numbers and believe that you have the same worth as any other people running a business or having a job; because if you can make more by standing at McDonald's, maybe you should be at McDonald's instead of running a photography business."
The How – The New Business Model:
How, then, to ensure success as a professional photographer in today's world? Turn that shoot-and-burn model upside down; "Well, in principle, I actually sell digital files," admits Angelina, "but they're my highest-priced item. So this is the most expensive way to get your portrait….And it should be; your giving them the artwork with endless reproduction rights – so it should be the most expensive."
Instead, Ms. Devine sells her pictures as photo albums and other printed products: "I realized I've been doing my clients a disservice for 7 years by giving them a disc that in most cases is in a drawer somewhere and never became something real. And now that I am giving them these real products, I am giving them so much more than I was before….[T]oday they get much more value for money."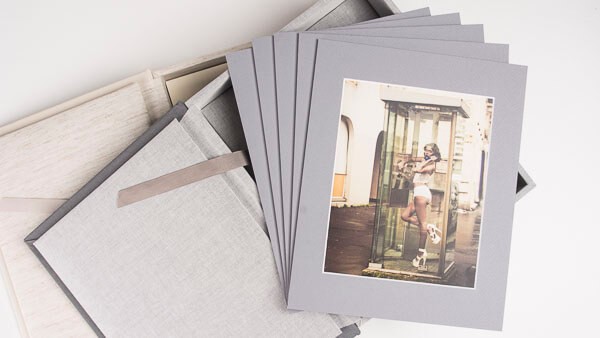 Something like nPhoto's Folio Box (pictured) makes for an ideal upselling tool.
Yet, more important is your takeaway. She adds, "You can't upsell if you've given them the USB - then there's nothing to upsell. You have a price, and this is the only price you'll ever make from any client."
Cue $9,000 Order
How's Angelina's photography business since her switch from shoot-and-burn to printed products? "I've made over $9,000 on one [sale]," says Angelina Devine. "We can see if we go to my wedding packages," they're structured in such a way that "I have the potential to go bigger. If I just give them everything on a USB, I don't have any potential to go bigger – I haven't given them any reason to come back to me and spend more money." She adds, "I think it's hard to sell a USB for $9,000. But selling products for $9,000 isn't actually that hard. It takes some time to… the right pricing and the right structure, but it isn't impossible. And if I can learn how to do it in three years, everyone else can."
Album? "Oh, I need this!"
Saying that Angelina thinks albums are important is an understatement; she literally lives off them. Right from the start, she introduces her clients to albums and watches as the magic clicks: "[In my studio] is actually where the selling starts because no one has come into my store and said 'I want an album,' because they think it's a photo book like the one you can get at the local supermarket. But when I show them, they're all, 'Oh, I need this!' and I can be: yeah, well, I know you do. And that is the first process, and this is where the booking happens."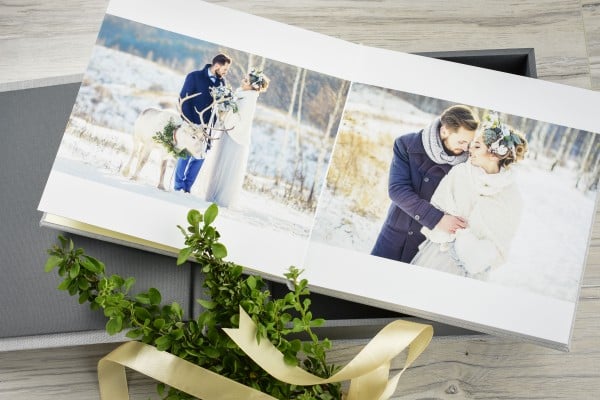 With the right ones, albums are an easy sell - once your client sees what they really are.
But these aren't just any albums. As mentioned earlier in the article, Angelina has been partnered with a reputable European printing lab, nPhoto, for years now. Their "quality" is not only "on-point," as she explains, but they also have "next level," "fantastic customer service." In fact, her incredible $9,000 sale included nPhoto's 3-1 album combo, the Complete Album Set Acrylic Prestige; their Triplex, "a gift for her mom," as Angelina states - as well as other various nPhoto photo products. The theme persists: printed products, especially albums, equate to big sales.
Value your Work, Yourself, Appropriately (read Highly)
Conclusion: Digital image files should be the most expensive product a portrait and wedding photographer offers, and even then, they're only offered rarely or in a package with a personalized photo product such as a photo album, photo book, photo prints, or canvases. The key is only to offer convincing products and packages and offer upselling options. These should be exclusive products that customers cannot get in stores themselves.
Thus, a photo album and printed products of outstanding quality will not only impress the customer but, above all, pave the way for the photographer to market his photography better. Angelina concludes, "[My biggest achievement] business-wise...is this change I have made. This year I will be somewhere between 275% to 300% above my turnover before I switched. So that is a very proud achievement as well."
If you'd like to stay connected with us and see our full website, click the link below and register today!
Sign up for blog notifications
& Always be up to date on new posts