Big things come in small packages, including our Set's 3.0 USBs.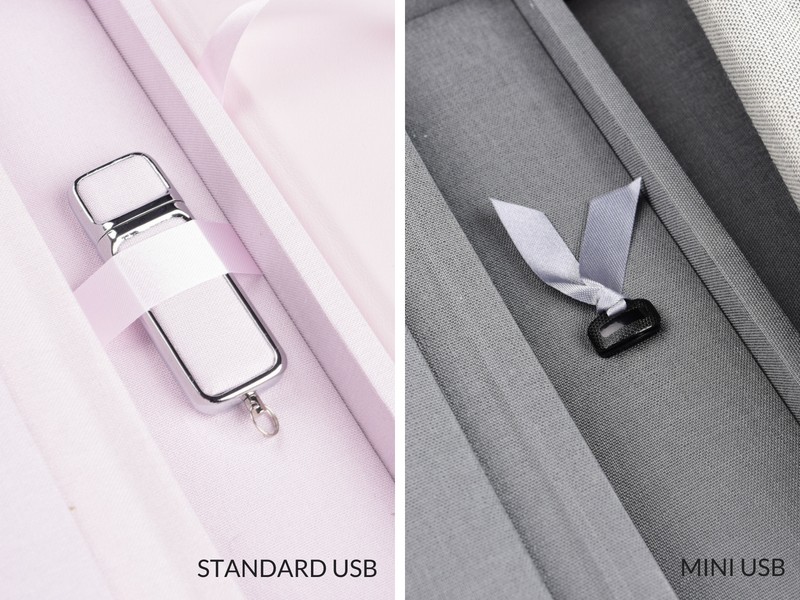 Compared above, you now have the choice between a standard USB or mini USB in our Complete Album, Photobook PRO, and Dreambook 4K Sets.
That's right. We're happy to announce mini USBs as an option in our Complete Album Sets, Complete Photo Book PRO, and Complete Dreambook 4K sets. No matter what collection you choose you now have the option for no USB, a standard-sized USB, or a mini-USB.
What This Means for You
A choice! Too much choice is bad, but so is no choice at all. We recognize this, and it's why we're giving you the option of the standard size 3.0 USB or a SanDisk mini-sized USB 3.0 in these sets. Both options are the same in terms of speed and capacity, with the capacities available being: 16GB, 32GB, and 64 GB.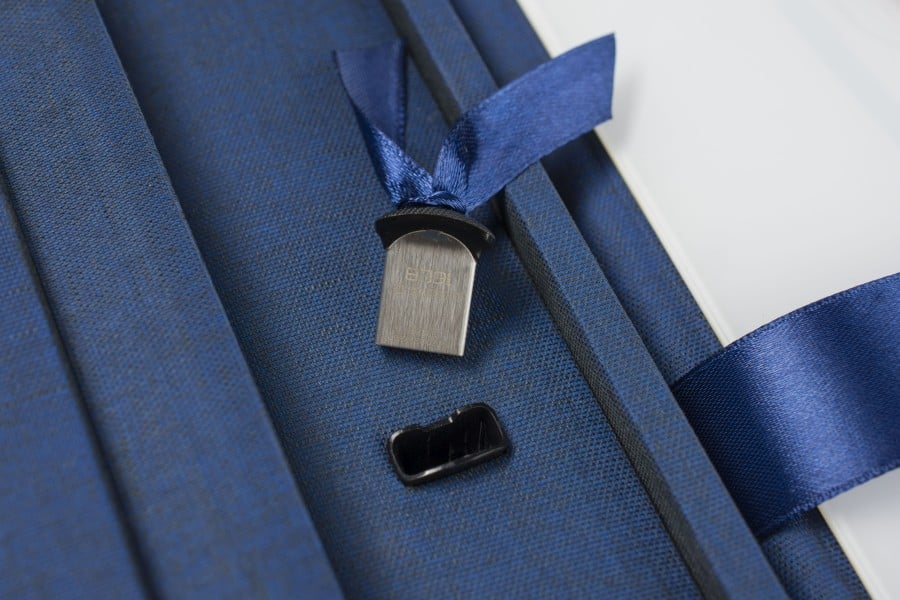 Complete with a matching ribbon. These darling USBs are sure to leave your clients looking longingly.
Ultimately the choice is up to you and your style – or that of your client. The mini-USB fits snugly in a designated space in the spacer of the album box to keep it in place and protected. It also comes fitted with a beautiful matching ribbon to ease removal and add an extra ounce of elegance.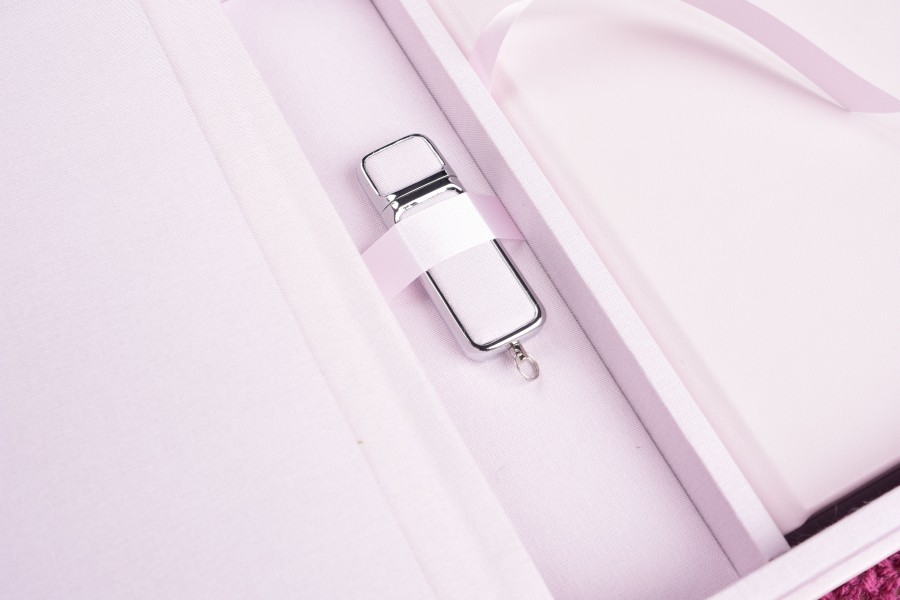 Standard USBs, such as those pictured above, remain an option!
We understand that smaller is often preferable for you and your clients – especially concerning technology. That's why we are excited to announce this option.
Smaller USB; bigger smiles. :)
Of course, you can still order these complete sets without any USB.
For all information concerning the design options for these products and others, check out their respective product pages on our website or contact our sales team - we are all happy to help.
Sign up for blog notifications
& Always be up to date on new posts