With us new always means improved. Read to see how our most practical product got even better.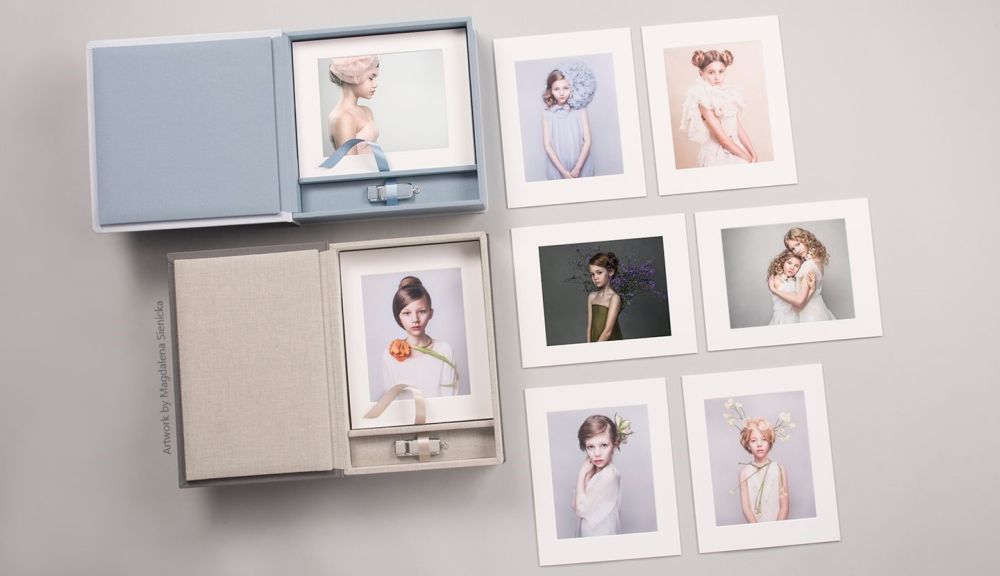 Folio Boxes on full display; also come with option USB drives and with landscape prints. Artwork by Magdalena Sienicka
Can you feel it?
It's the weight of your wallet getting heavier.
I mean, have you seen our Folio Boxes?
I must say, if you incorporate our Folio Boxes into your collection it's not a matter of if, but when those profits will start rolling in.
Moreover, we've just improved this versatile product even more to include Mohawk Eggshell and Canon Deep Matte paper options.
Otherwise, read on to learn how Mohawk Eggshell and Canon Deep Matte paper will further accentuate your Folio Boxes, and line your pockets with profits.
Mohawk Eggshell Magic
You may be familiar with Mohawk Eggshell paper from our photo albums or photo books. Now available in our Folio Boxes its stunning effect is even more apparent on the open prints.
Mohawk Eggshell was first introduced into our Photo Book Pro line and is now available in our Folio Boxes too.
Mohawk Eggshell is printed on the HP Indigo 12000 – a next-generation printer using seven-dye, state-of-the-art ElectroInk technology achieving 97% of PANTONE colors.
What this means for you is brilliant, breathtaking finishes – particularly with violets, greens, and oranges; better projection and reach of true colors; higher quality in dark elements; and cleaner, clearer, more natural colors and tones.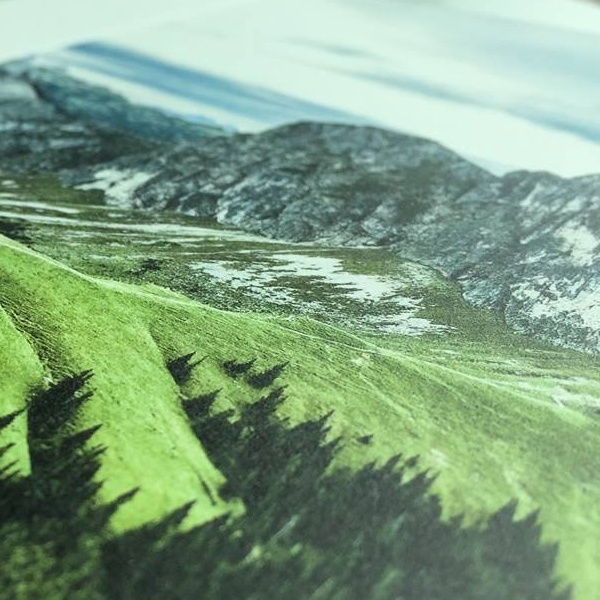 The output and result with Mohawk Matte is brilliant color and contrast and a breathtaking finish.
Mohawk Eggshell is now available in both Matted and Board Mounted Folio Box print options. Grab yourself a sample and soon you'll be believing in Mohawk Magic.
Deep Matte Dream
Canon Deep Matte is the other paper option now available in our Folio Boxes. This paper type and finish you may, also, have come across in our Photo Albums.
As the name suggests, the Deep Matte offers a heavily matted finish that is more profound than a typical matte print. Specifically, the finish features a superb non-reflective surface that is soft to the touch and provides true, pure shades.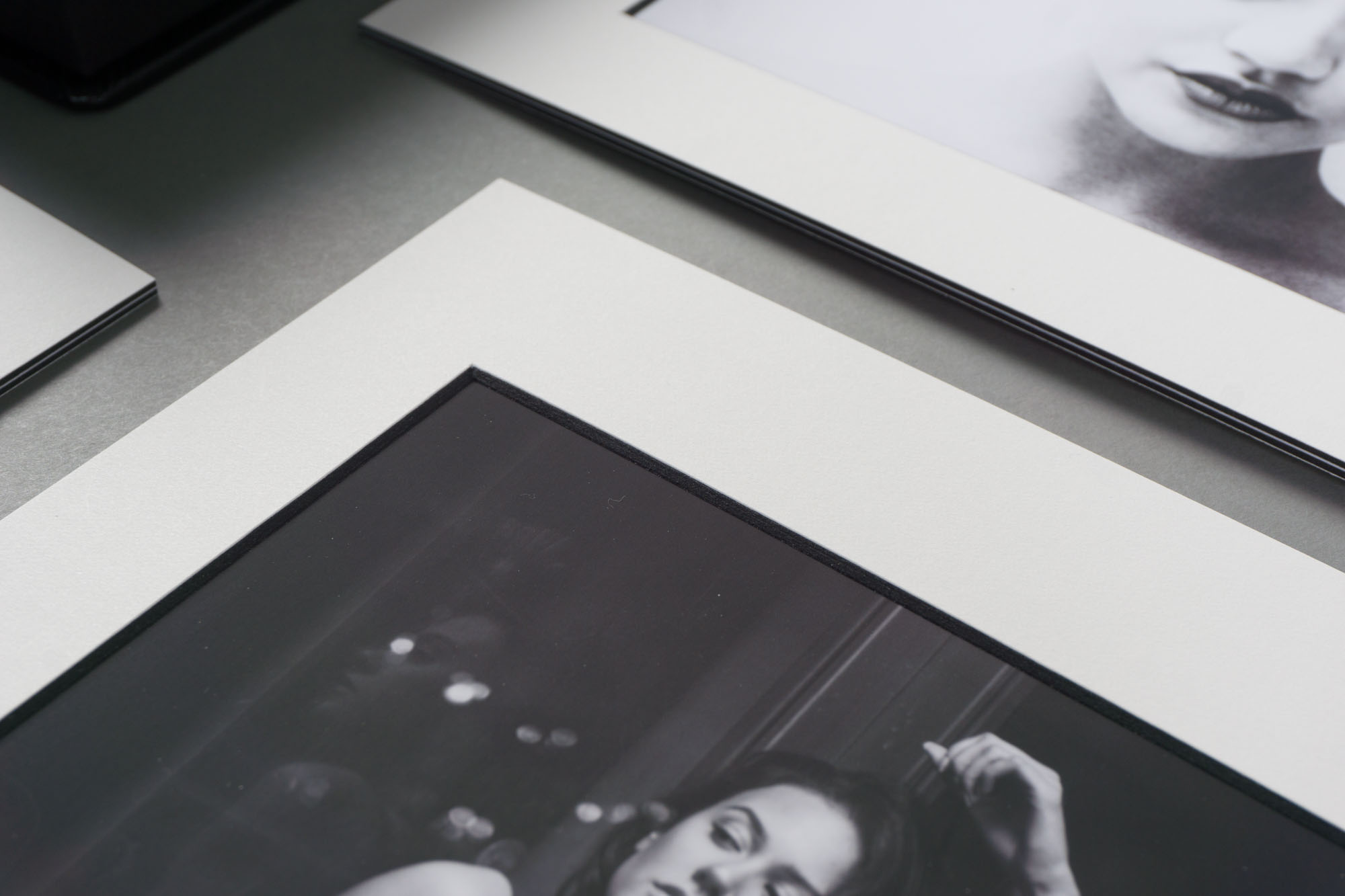 The Canon Deep Matte is available in our Folio Boxes as a Matted print type only (pictured above). Artwork by Luke Woodford.
Moreover, while rich colors maintain their integrity, they appear warmly and invitingly. This makes the Deep Matte an ideal choice for artistic; vintage; or soft, delicate-themed shoots.
Yet, printed on the state-of-the-art Canon DreamLabo 5000, the Deep Matte prints are sure to impress no matter what style of photography you shoot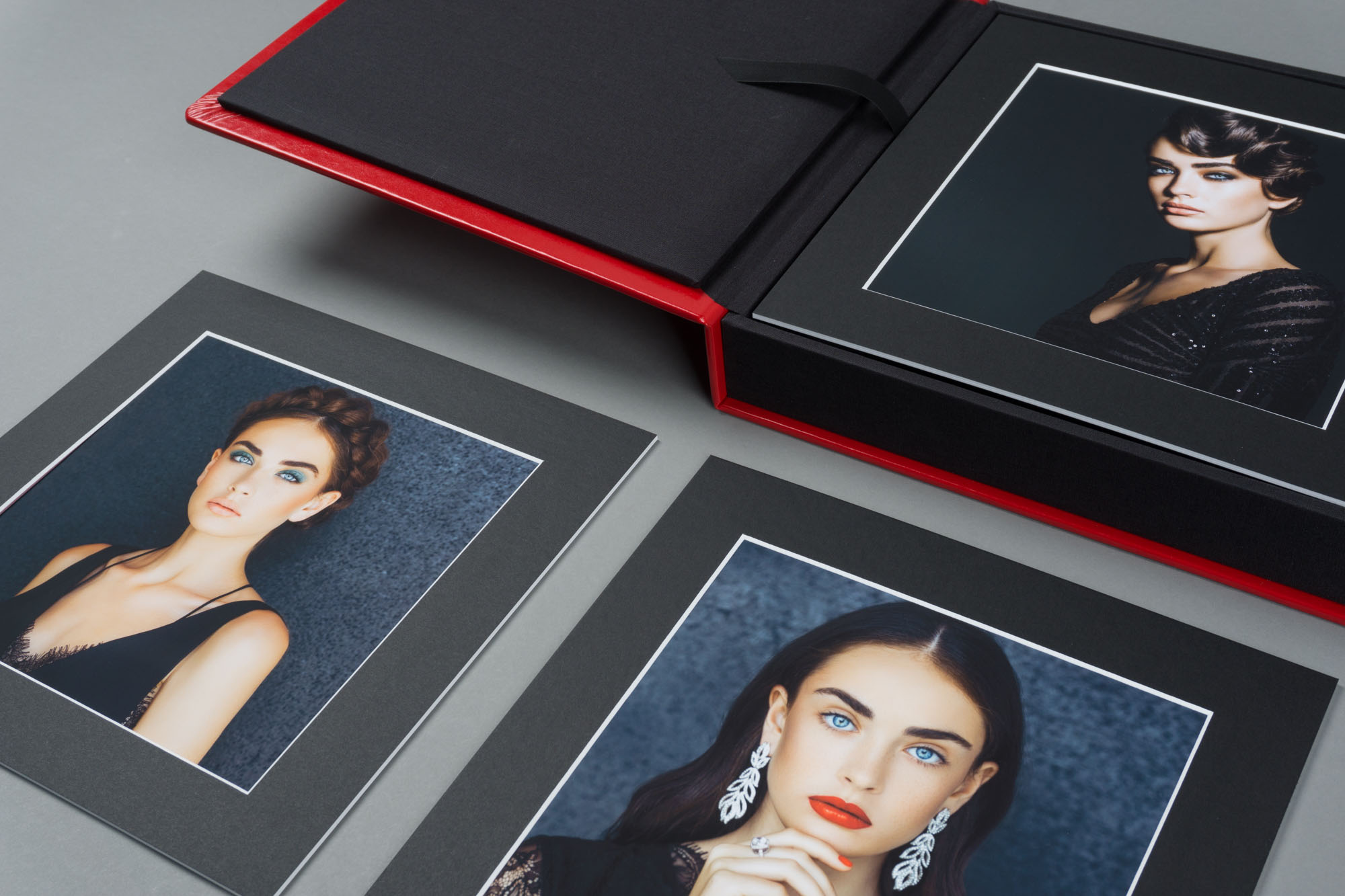 Want to impress your clients? Show them anything printed with the Canon DreamLabo 5000; especially our Folio Boxes with Canon DreamLabo Deep Matte.
In fact, in the words of Canon themselves – via usa.canon.com the prints feature, "a smooth and glossless texture that accentuates the vivid shades, contrasting colors and high-quality image of the Dreamlabo 5000 printer's superb output."
Dream on.
That Good Feeling
So did you feel it?
The power of the Folio Box with their new paper types?
Maybe not yet. Order one and see for yourself; that's when the true feeling will sink in.
Whether you want to start living the dream, or believing in magic (or both) our Folio Boxes are sure to give you that feeling – that heavier feeling in your money-holder as well as the feeling of satisfaction in knowing you've made a smart decision.
Sign up for blog notifications
& Always be up to date on new posts