Happy New Year!! My what a year it was for us at nPhoto. In fact, we were caught poppin' two bottles of champagne at midnight: one to ring in the upcoming year and one to give one last hurrah to what was a wonderful 2017 for us! Have a look at our achievements, upgrades, and developments from the past year.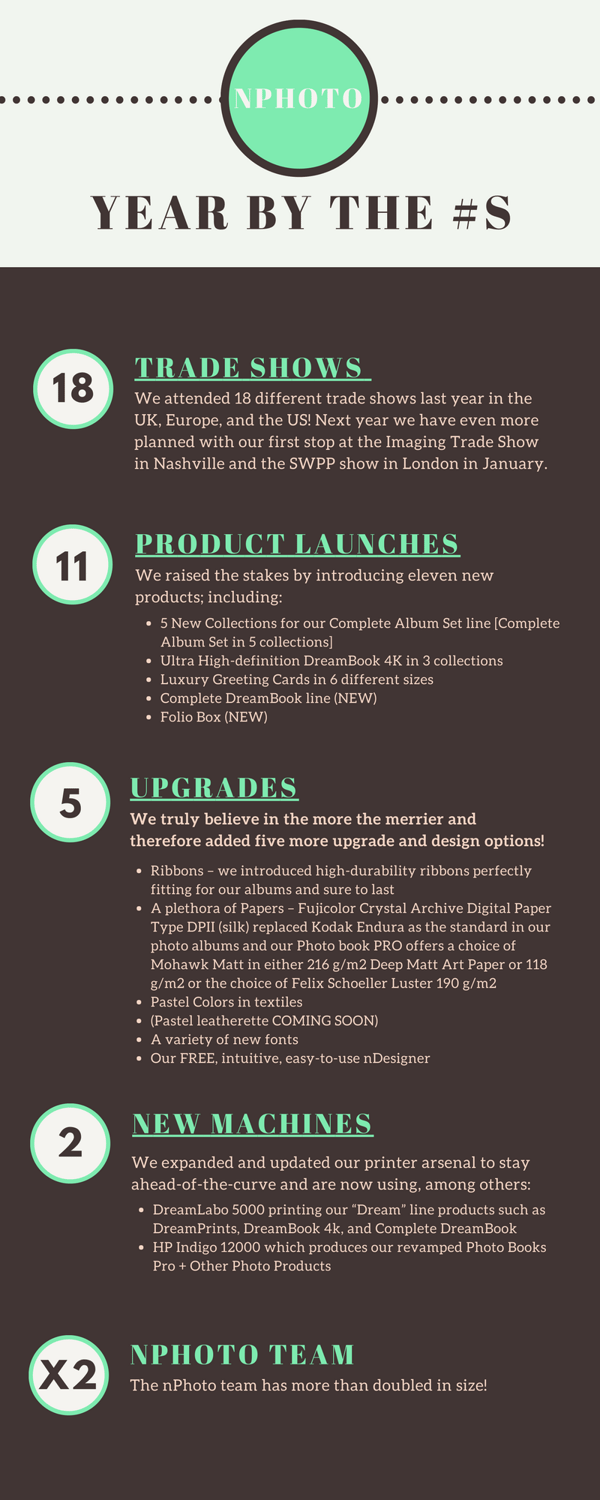 Also, our nPhoto Community has reached close to 1,400 members!
Don't miss out on our US Community exclusive to professional photographers.
The 2017 year may be over but at nPhoto we're just getting started. Be sure to keep checking in in 2018 for more exciting news, develops, and products!
Here's to the best year yet, year-over-year improvement, and an even better one to come,
Thank you to all for help making this possible,
The nPhoto Team
Sign up for blog notifications
& Always be up to date on new posts