Seniors can be choosy. Worse yet for professional Senior photographers you need to play not only to the Senior, but to their parents as well! Talk about two totally different worlds.
>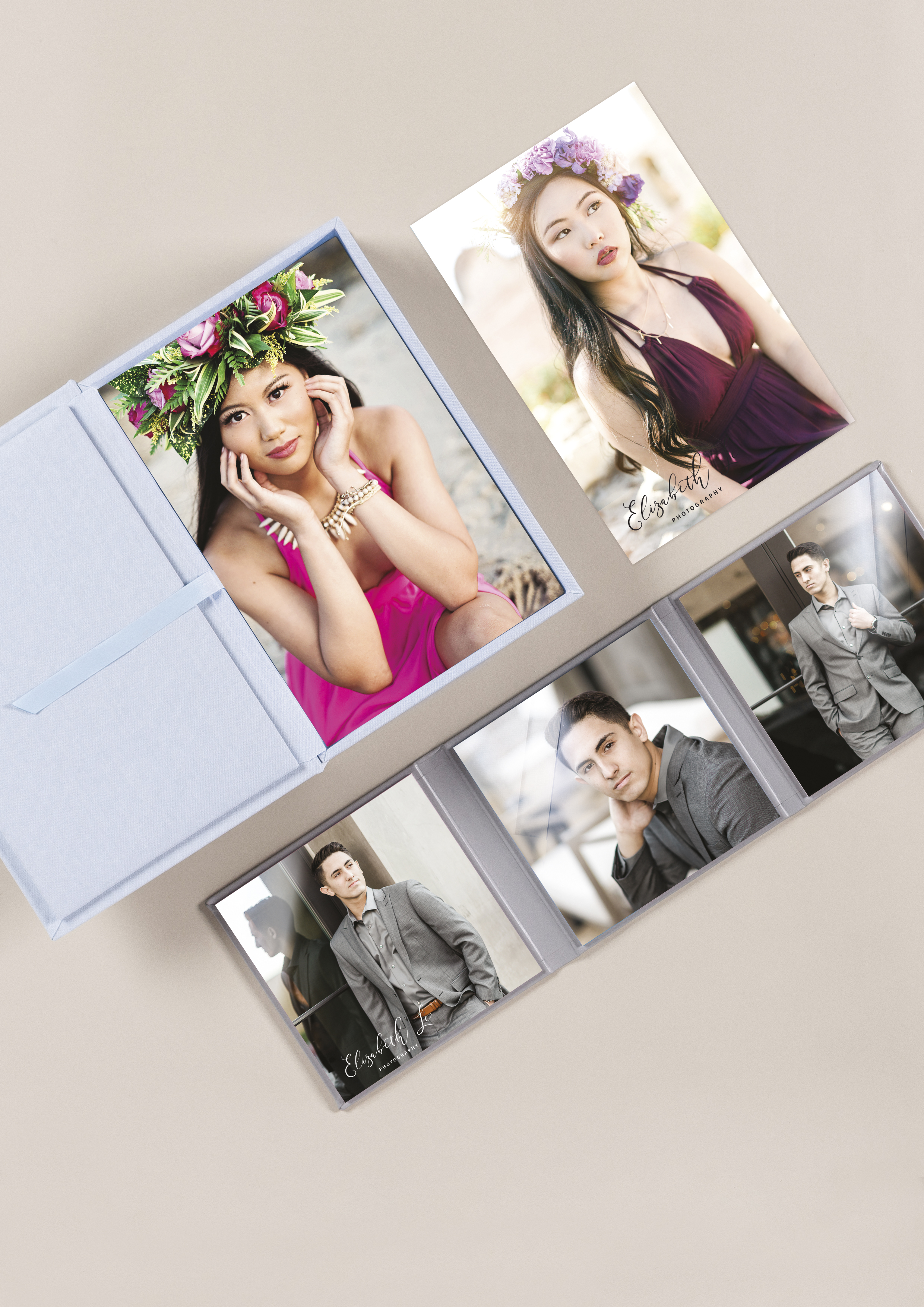 The bottom line is: it ain't easy.
That goes for the shoots you decide to undertake as well the products you offer.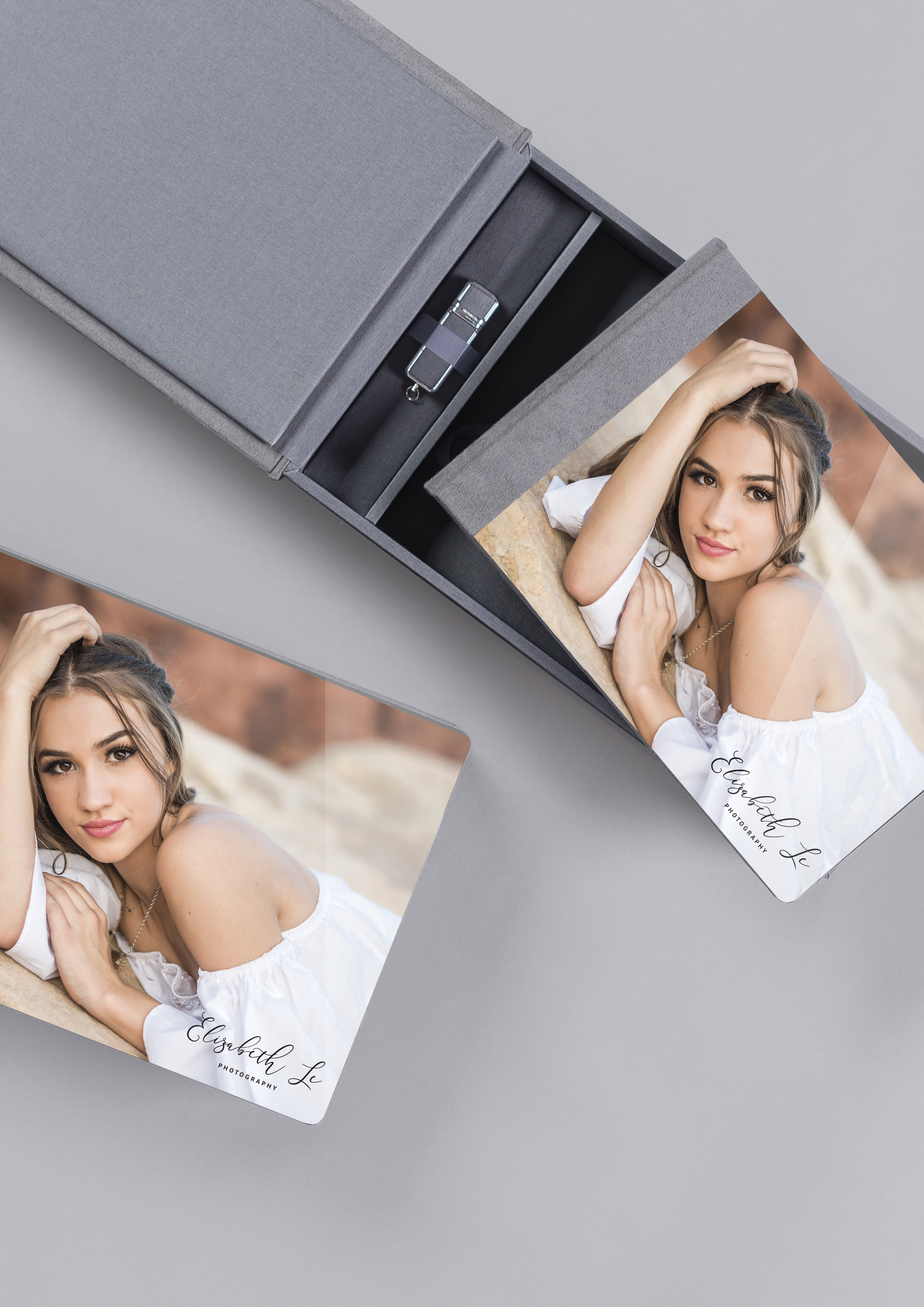 Yet, money and reputation are on the line here - in both instances. So it's best to do both well; careful to thread that needle of what satisfies the teen and pleases the parents.
We know you know your stuff when it comes to the shoots themselves, but we are experts eager to help you to make sure you get exactly what you need on the print product side of things.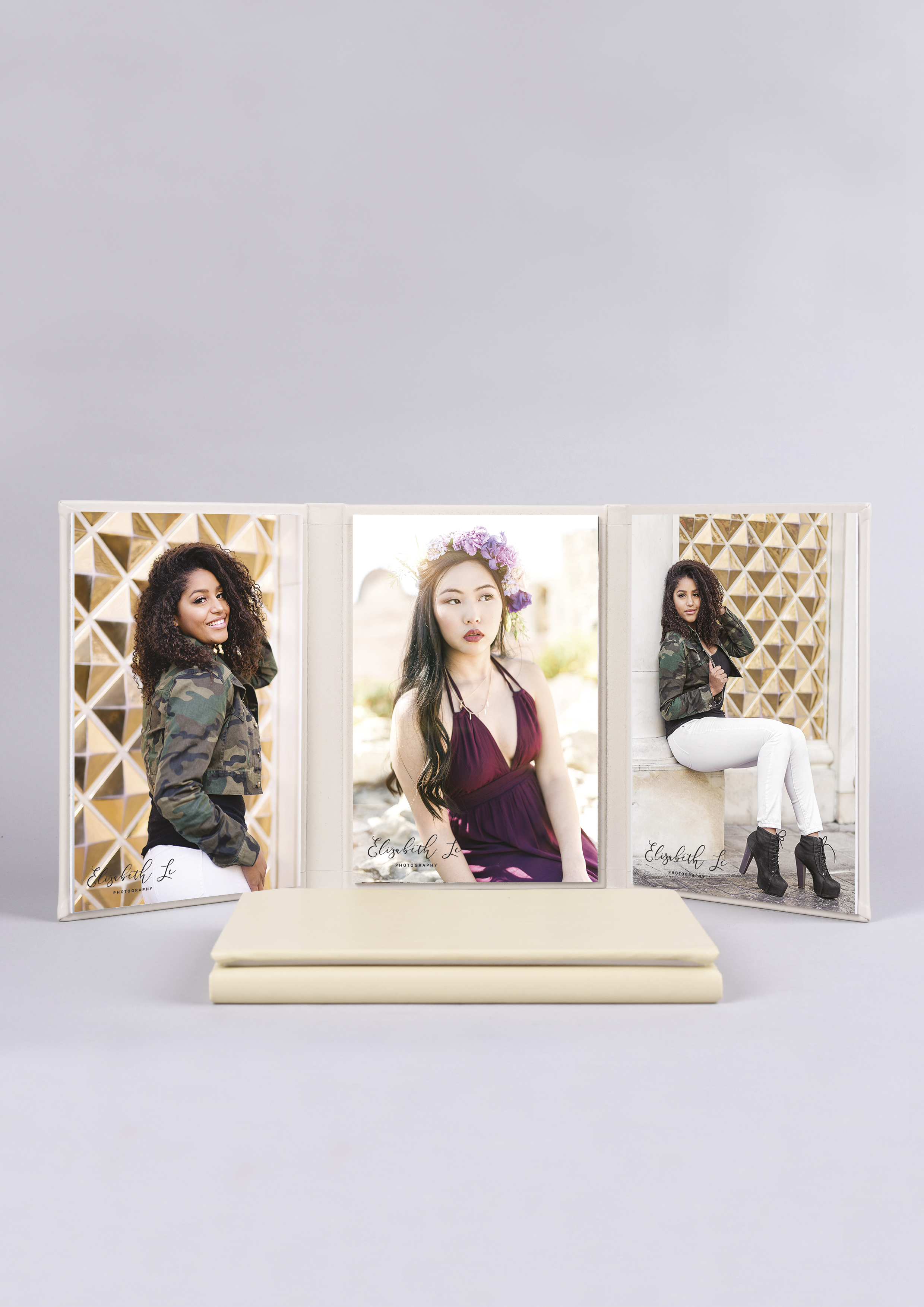 After all, even with teens in this day and age, print is NOT dead and that's good news for you and your bank account.
So allow us to offer up our suggestions of ideal Senior portrait photography products.
Have a look:
What Other Senior Photographers Say
Yet, for those who aren't so sure and want to hear a little more about us and our product to make sure we are a dependable, high-quality service, have a look at some words from other photographers in the field....
Susan Youshaw Cashner, a Senior photographer from SLY Photo out of Pennsylvania, noted about her first nPhoto sample:
"I received my first sample today. It's the complete album acrylic prestige set, and I am in LOVE. The quality is just outstanding. I've ordered albums from two other companies in the past for clients and they pale in comparison. I truly believe the difference is in nPhoto's print process, in which they expose the image right onto the paper. Seriously, it is stunning. I am so so so glad I found nPhoto and I will only ever use their albums going forward. I did do a little video of it on my IG story and I will take photos this week to showcase its beauty. I ordered two other samples and I am going to be on the edge of my seat until they arrive. I cannot wait to see them."
Tamara Niewolny, founder of SCENE Portraits in Wisconsin, commented about her Triplex:
"My triplex is gorgeous, and I am so excited to add it to my line of products for my clients! The look and feel is high quality and elegant. I had to order samples in a couple of more sizes! Thank you!"
Barbara Crawford, of Chapman's Photography out of Tennessee, raved about her Dreambook:
"Received our Dreambook today and it is GORGEOUS! The pictures are so vivid, and the book is made extremely well! We cannot wait to show these to our clients"
Getting back to albums, Kerry Daly of Kerry Daly in Virginia couldn't believe the quality and how easily it sells:
"This was my first order from nPhoto and I am completely blown away at the quality of this product. It is breathtakingly beautiful and is definitely heirloom quality. I took the sample with me to my recent ordering session and it was an EASY sell. I'm planning on switching all of my albums and books over to nPhoto!!! "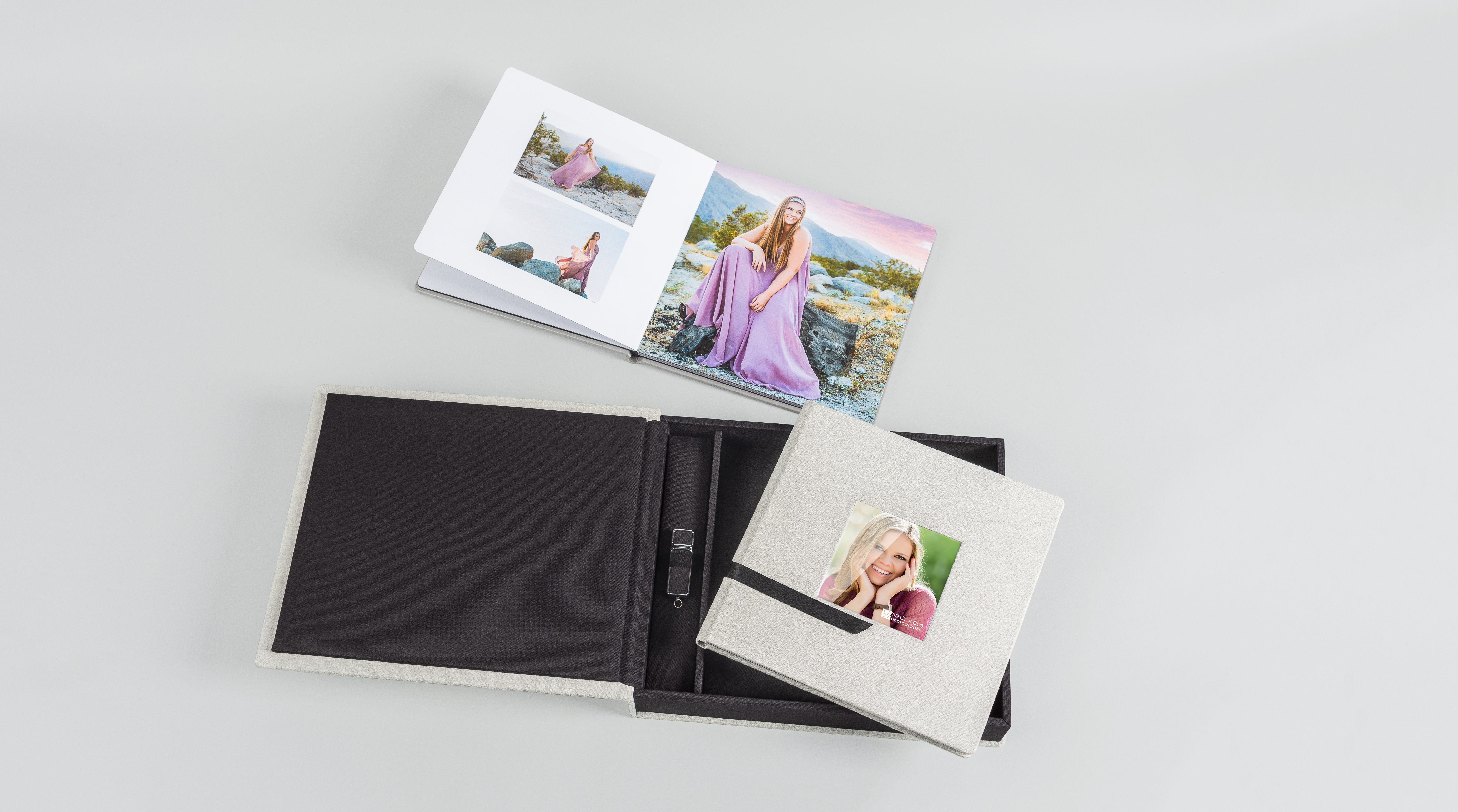 Then, award-winning, 5 time top-100 in the world Senior photographer, Nicki Hufford of Nicki Hufford Photography in Ohio lays out her reasoning for using nPhoto and only nPhoto print products:
"Every single Senior collection of mine comes with digital files, an album from nPhoto and some kind of Wall art. Why, because that's what I know Senior's need.
"The reason I use nPhoto is I knew I needed digitals in this market with Seniors, if you don't they'll just look past you. They're expecting them. So, I wanted a full package – with a USB, where they'd open it up and it'd be that 'wow' moment. I also wanted something different. The albums are like 'OH MY GOSH!' and I knew I needed to offer them.
"Once I got nPhoto albums I had to take all my other albums out of the studio because nobody wanted them. They were expensive albums, but nobody wanted them. They only wanted the nPhoto albums. They LOVE it. Their favorite thing is picking their cover photo then picking the cover material color that matches the photo they picked."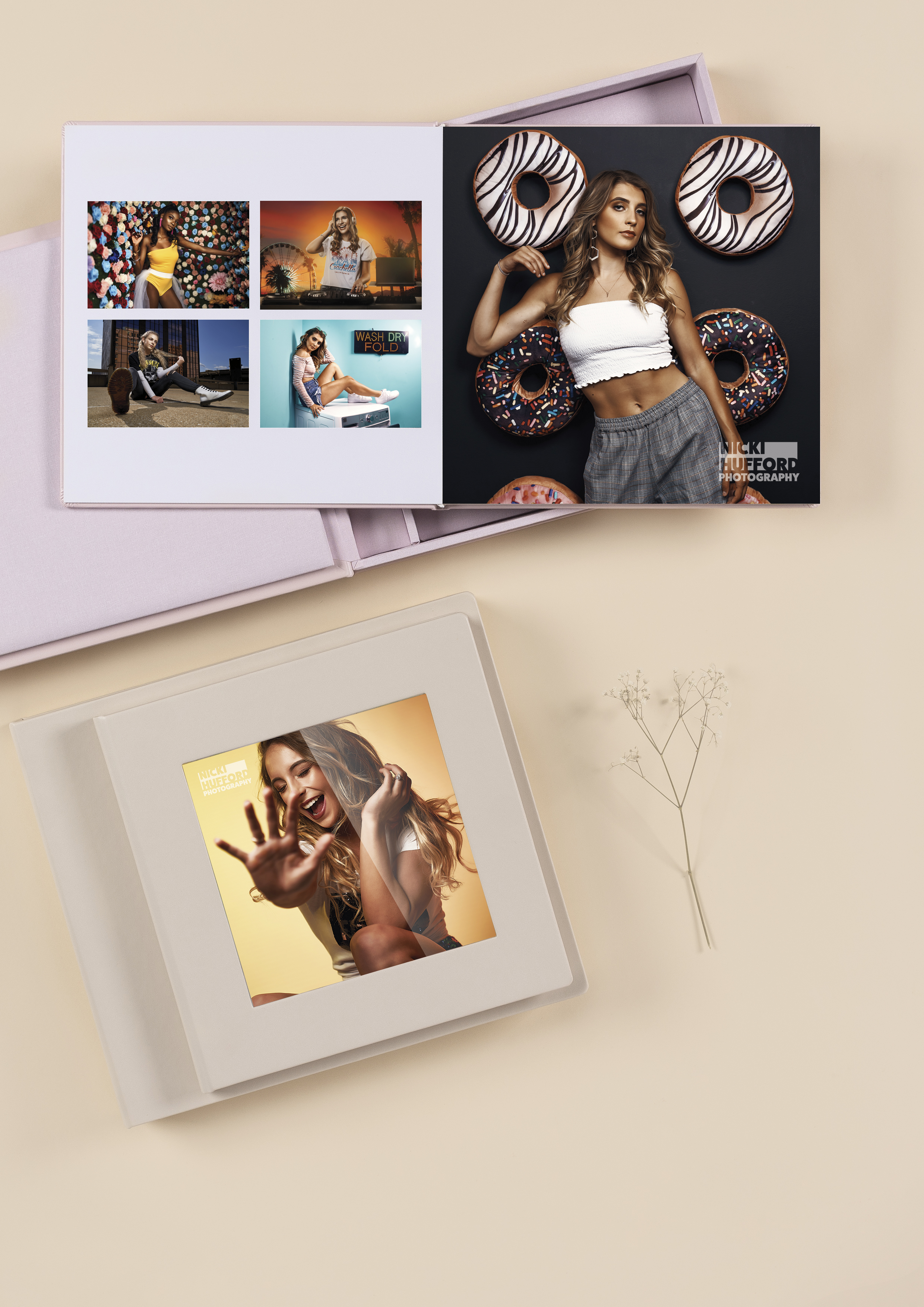 Print is definitely not dead! And we have what your clients love.
These are just a sample of many other similar happy success stories with our products.
Let us help you with your business so you can focus on what you love – taking incredible, creative photos!
High-quality, attention-grabbing, jaw-dropping. We aren't kidding when we say we have Senior photography samples that are sure to please. And, please on all fronts.
Here, again, are some inspirations:
For more business tips check out our blog 5 Ways to Get More Satisfied Senior Portrait Clients featuring advice from Nicki Hufford herself!
Sign up for blog notifications
& Always be up to date on new posts