What's your cool factor? What your studio's? Are you and your business hip with the times? Are these questions even relevant? (Last one, I promise) Are you a professional Senior photographer?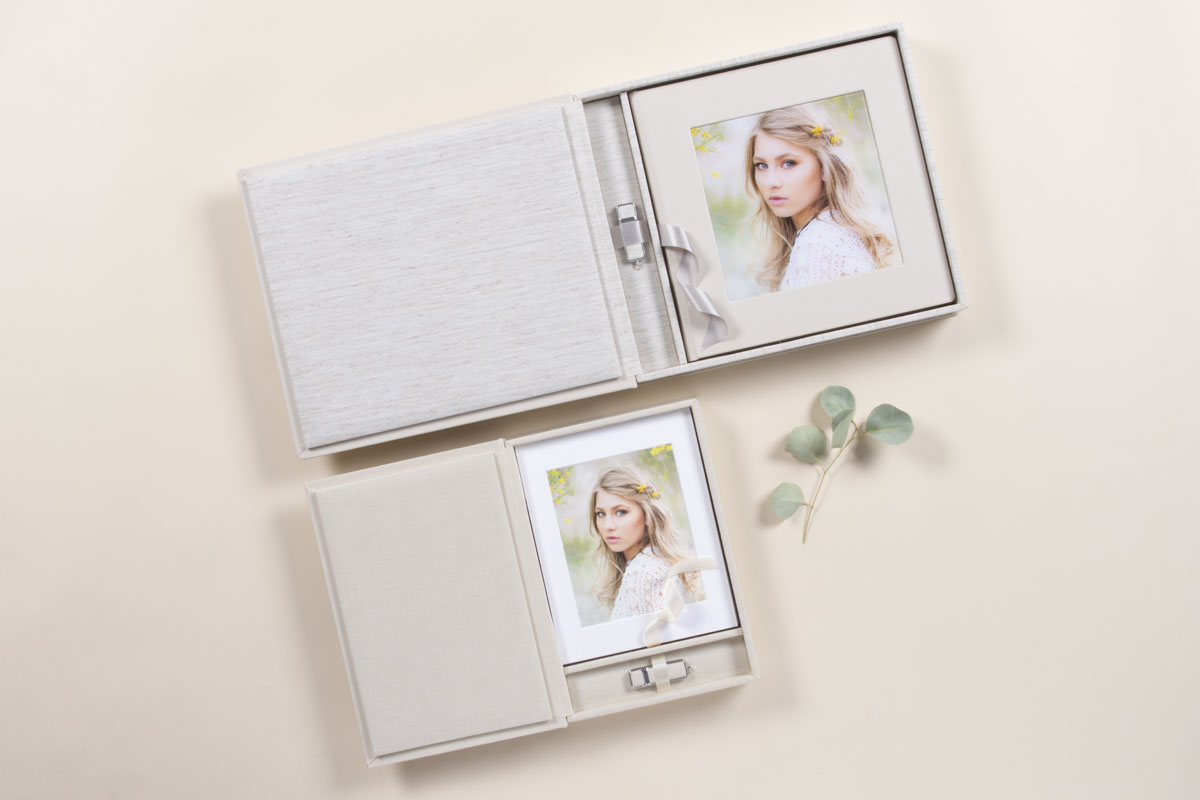 Artwork by Stacy Jacob & Stacy Jacob Photography
If so, then, yes, these questions are not only relevant, but vitally important to the growth, relevance, and success of your livelihood.
Why?
Because these are the things your target audience (the Seniors themselves) care about and connect with.
So, it's time to ask yourself a question: your studio and product range is beautiful, but is it classically beautiful, or modernly beautiful?
Is your studio full of new-age, trendy products, or is it a library of dinosaurs and ancient tomes?
We are at a point in the print industry where product choices have expanded immensely in the past 10-20 years. It's no longer a photo album (or traditional prints), or bust. The photo product flood gates have burst wide open and it's time to ask: are my products still relevant?
And, for a professional who works with those who are ultra sensitive and all too keen on the cool new thing, it'd behoove to be at the crest of the new-age wave (or, slightly ahead of it even) and not left drowning in it's wake.
Luckily, at nPhoto, we're here to help you. We've already determined what the (new-age) ideal print product for Seniors and Senior Photography is.
So what is it?
The Folio Box
The Folio Box is the 21st century's version of the photo album.
This is to say the way the photo album became the foundational, go-to photo product for generations; that would be called upon for any meaningful moment to have brought to life and preserved for generations – that, will now be a call for the Folio Box as well.
Don't get me wrong, (the photo album is an essential product for any professional photographer), however, times are changing, and so, too, are photo products.
In the end, a Folio Box provides all the benefits that a photo album does, and then even more beyond that. It should be noted: this is only, yet especially, true when the Folio Box is produced by a trusted, professional source. Yet, alas, with today's technology, professional printing labs – like us at nPhoto – produce Folio Boxes that are printed with equal quality as albums and last generations all the same.
However, the true genius of the Folio Box lies in the ways it differs from an album. For example, it's modern.
Let's face it, ask any Baby Boomer if you can see their Folio Box and they'll slap you upside the head. Believe it or not, this is a good thing. It's proof this product is relevant to a market and consumer more inline with current trends. Traditional albums are great, but modernity and changing (evolving) with the times is great too.
This would be a good time to mention that our folio boxes, by design, can easily and attractively include a digital USB as well. In this way, you can literally serve up both print and digital photos and directly please two+ generations, and cover two platforms – social media, and that real-world space thing.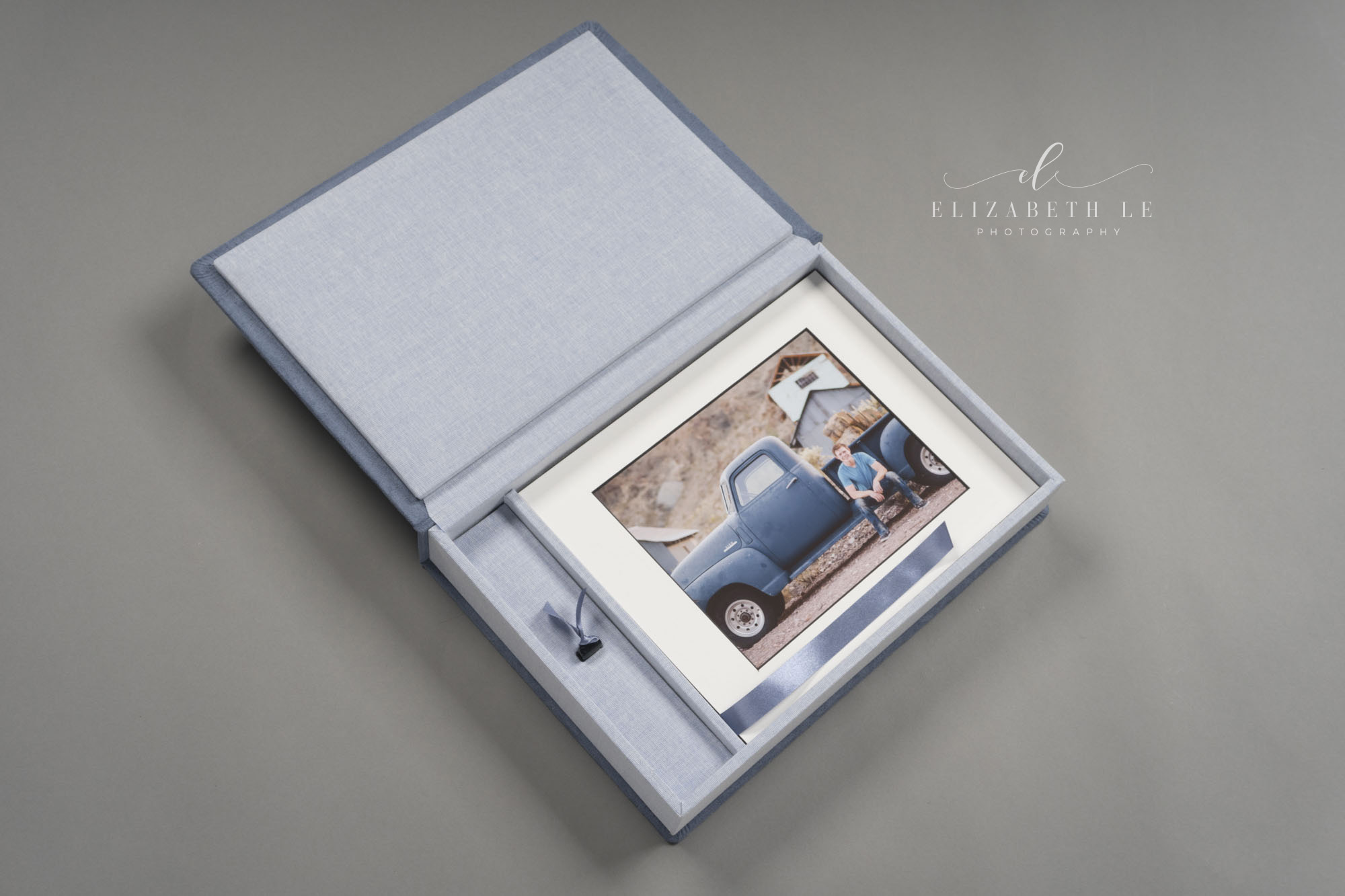 Loose: Folio Boxes are produced not as a bound book, but as a collection of loose prints.
This makes them more easily displayed and shared; an ideal choice for a social setting, or a social cohort of people.
Basically, Folio Boxes are the looser, or, more 'chill' photo product compared to the tightly-bound photo album.
Cost: Folio Boxes, or FBs as the cool kids call them, provide all these great benefits – like quality, longevity, and durability as albums, but then even more. Qualities like modernity, looseness, and flexibility are reserved for Folio Boxes and can't really cross back over to albums and other book-like products. Plus, Folio Boxes do all this at a cheaper price tag compared to albums to boot!
This truth goes for you, the professional photographer, as well. Folio Boxes are smaller investments on your end and, potentially, a smaller price point on your client's end too. Who doesn't like better things for less money?
Bring It on Home
Yeah, all this about folio boxes is great and all, but why does this make them the greatest photo product for Senior photography?
Perfect question. We've established that folio boxes are great from a pure business perspective; they cost less money, they're attractive, modern, and less burdensome, and their high-quality.
So, now, lets focus on our target audience: Seniors. No, not those Baby Boomers, the soon-to-be high school grads. OK, and their parents, too. Let's ask ourselves the reflective question: what is this Senior cohort attracted to? Quality; low cost; hip, trendy, modern; amazing visually; light and flexible; and unique things.
Well, now, if only there were a product that could effectively meet such demands….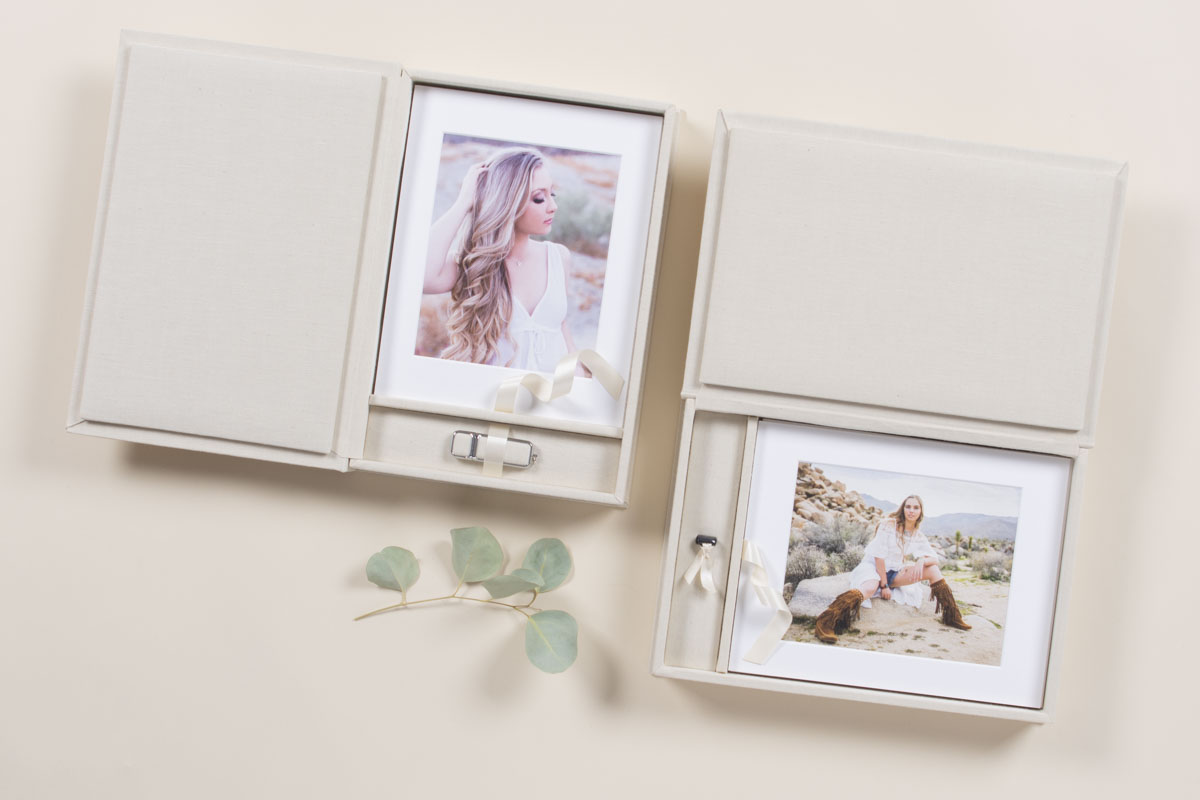 Artwork by Stacy Jacob & Stacy Jacob Photography
True, in most cases with Seniors their parents are the ones footing the bill and having final say, but that's what Seniors (generally) would like and what do parents of Seniors want?
They want their kids to be happy. They want to reward their young adults for their great achievements thus far and welcome them into adulthood; a new, important chapter in their lives.
This, of course, is best done not with just any product, but a long lasting, professional print product with high integrity.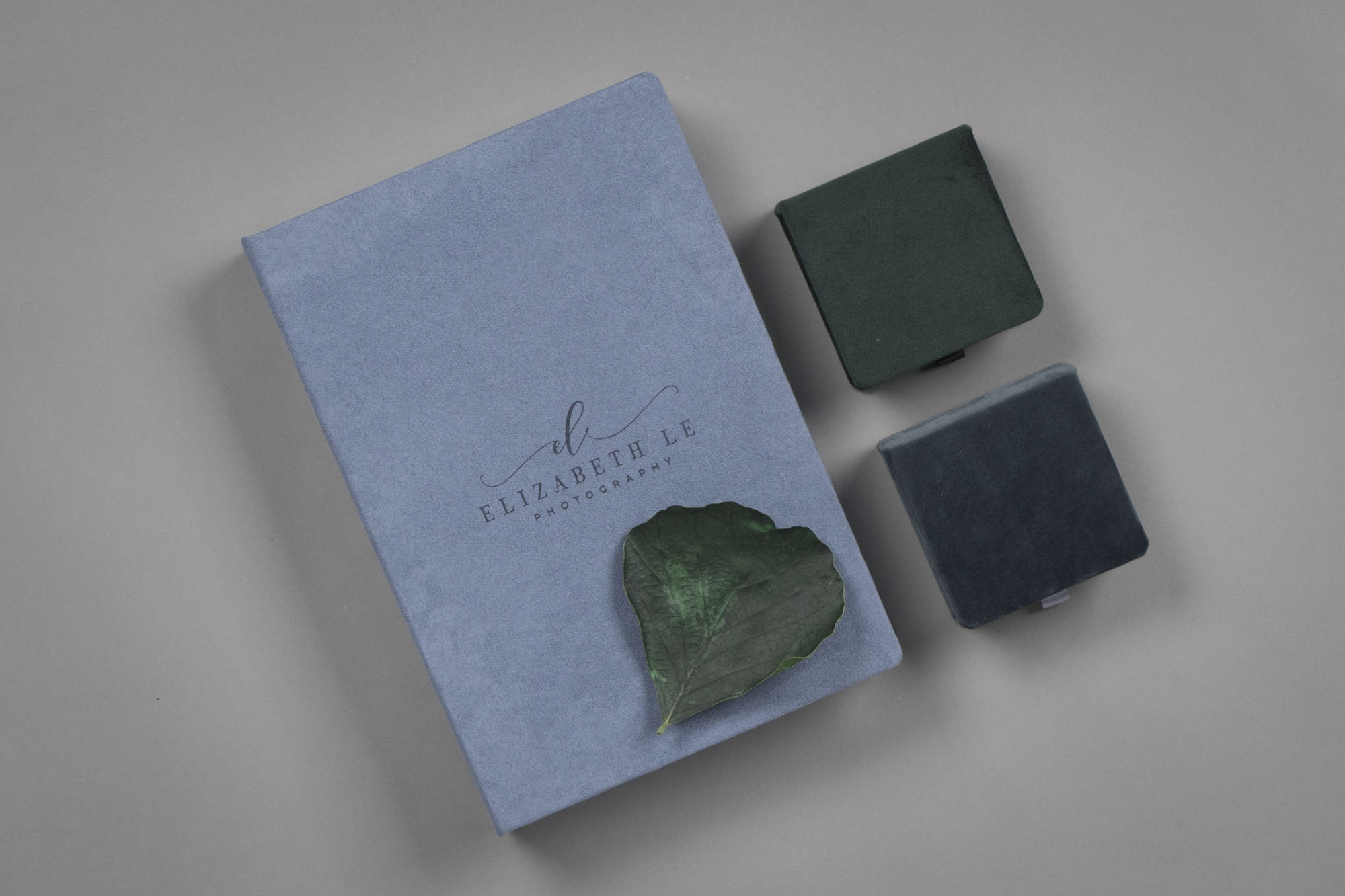 It's important to not overlook that folio boxes are such a relatively recent phenomenon it's likely most parents of Seniors aren't aware of truly what they are and what they have to offer. They'll likely come in wanting (for their Senior) what they know – a more typical album, book-like product, or standard prints.
But, that doesn't necessarily mean they don't want, or are uninterested in, a folio box. They simply are unaware of them and need to be exposed to them. Proper ones.
This is why it's critical for you as a pro photographer, to educate them and introduce them to real, professional folio boxes. This means having them in stock and on-hand in your studio, or at your IPS meetings. Give them ample time to see, touch, feel, and appreciate the product as you enlighten them on the benefits of it and how it really does give everyone involved what they want.
This little (OK, maybe not so 'little'), extra effort will be more than worth it in the long-run as clients will get something that makes everyone happy – and at a cheaper price- and, they'll feel that you genuinely helped them meet their needs and educate them on something they were unfamiliar of; a solution that make perfect sense.
This is truly the power of the folio box. This is what makes it the perfect product for Seniors photography; it's a trendy, modern, flexible product that can stylishly and conveniently include digitals and make everyone happy.
Just remember to hand out your business card to all involved so the Senior, and their parents, know where to turn down the line when the wedding bells start to ring.
Sign up for blog notifications
& Always be up to date on new posts