One good that's come from the past few years is that it's re-aligned our minds to what is truly important. We return to family photography and meaningful keepsakes as we are painfully reminded of how suddenly and profoundly everything can change.
Professional family portrait photography printed into high-quality products is a wonderful remedy in dire times. Indeed, it's a diary that documents and preserves the precious steps of life. Those photographs' "professional" and "high-quality" aspects ensure those stories will live on for generations.
Without a doubt, any quality professional print product is worth your investment, yet, we understand it can be stressful to choose what to offer in your professional photography studio.
For this, we've highlighted what we believe are the top 3 print products to complement professional family portrait photography.
There's no surprise here. The photo album is what we'd consider the best family photography print product.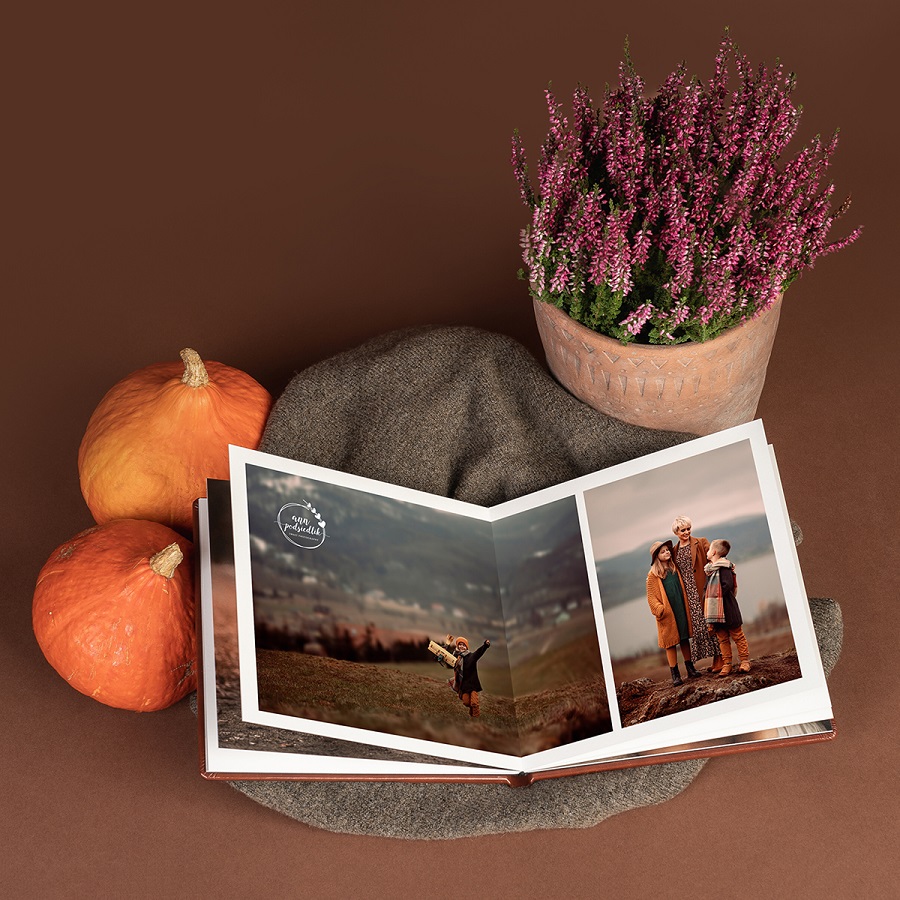 A photo album is the staple photo product for families from your client's perspective, and, as a professional photographer, it gives you immense possibilities.
Our albums are available in 7 different collections, from our best-selling Acrylic Prestige Collection to our customizable Exclusive Collection. Harness your creativity and match our 11 size options, over 60 material choices, and 4 paper-type options to attain precisely what you need for your clients and your brand's style.
No more stress, wondering what product to offer. You can't go wrong with our photo albums, and your clients will thank you for years.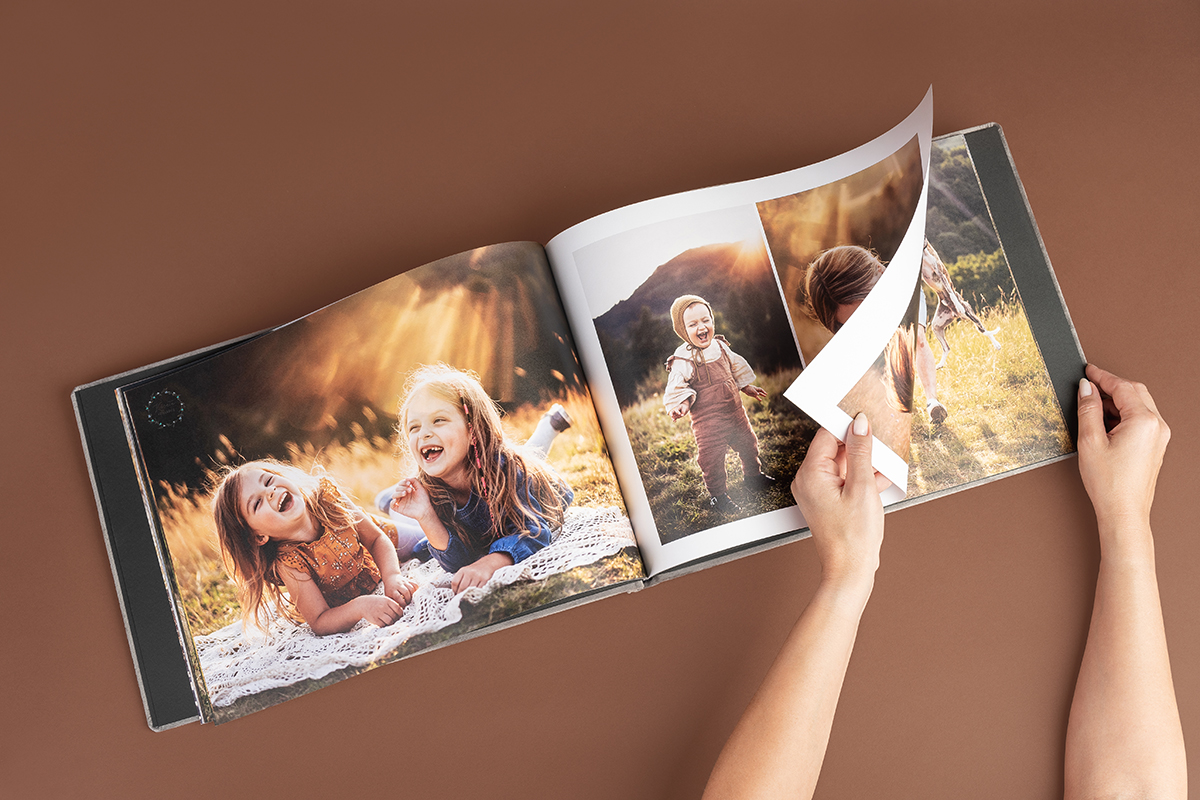 PRO TIP: Make it the complete package. Turn your photo album into a set by including a matching, hand-crafted album box and USB. This will give the product a more profound impression and allow your clients to get print and digital copies in the same request. Click on the "Complete Set" option in the third step of the product selection page and start designing your Folio Box.
If photo albums are the print product of choice for family portrait clients, then wall art is a fraction of a step behind.
Photography clients love filling their wall space with pictures of their families. Plus, wall art options will make the perfect complement to albums and other more typical print products.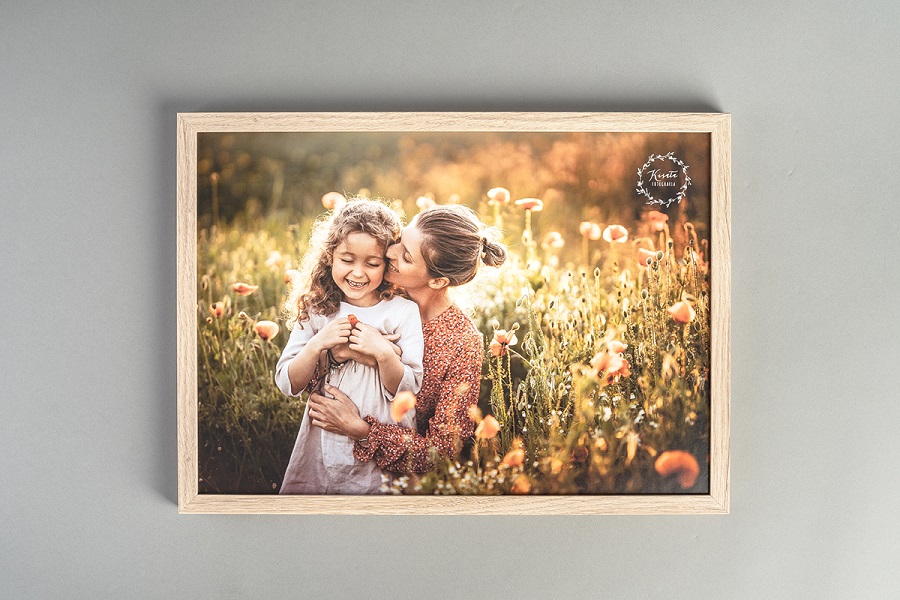 Where one product is often closed and shelved, the other is always clearly and proudly on display, constantly able to be enjoyed.
Luckily, at nPhoto, we offer a diverse range of wall décor options so that you can match any style or home décor. Fit your studio with one of our professional quality wall décor options:
Acrylic Print
Stacked Acrylic Print
AluDibond Print
Stacked AluDibond Print
Framed AluDibond Print
Framed Print
MDF Wood Mounted Print
Canvas
Foam Mounted Print
Photo albums, then wall art, then prints. That's the usual hierarchy of professional portrait products. All are very close to one another in what clients favor.
So why do we rank Folio Boxes above prints?
It's because Folio Boxes offer a more elegant, print-like solution than traditional prints themselves.
There's nothing wrong with traditional or even Fine Art prints; however, Folio Boxes go a step above in presentation and impression.
Many photographers will run a successful studio based only on this product – yes, they are that desirable.
So what are our Folio Boxes, and why place them as one of our top 3 choices?
Our Folio Boxes are, essentially, prints; they can be either board mounted or framed. You, as a photographer, can choose which style.
Then, if you decide to have them framed, you can select among 6 different frame and core color combinations.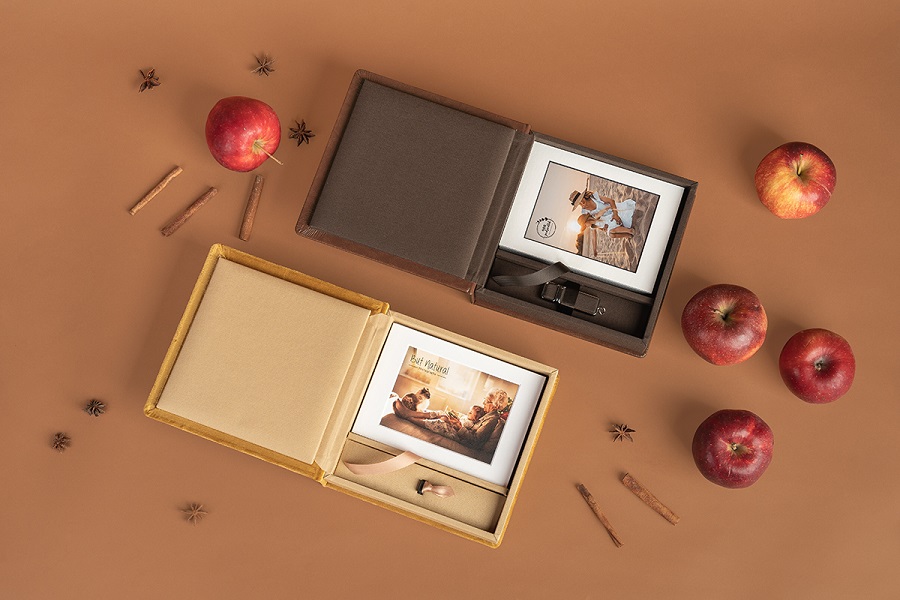 What makes the folio box so exceptional is the signature box itself. This product is a set designed to give your framed or board-mounted prints a luxurious hand-crafted presentation. You can level it up by including a USB option to offer your clients both a print and digital option.
Offer your Folio Boxes in the sleek Acrylic Prestige, with acrylic plated cover, or the endlessly customizable Exclusive Collection.
We know, through direct professional photographer testimonials, choosing any of these products for your studio will bring you an advantage that only high-quality products can create.
However, these print products for photographers are only a few options here at nPhoto.
Access our product list at the link below and see what other great products we have to offer your clients. They will be glad you did.
Want to read more about family photography and how to be more successful with your clients? …Click here to read more tips and advice.
Sign up for blog notifications
& Always be up to date on new posts