Family photography is still one of the best niches for photographers because most parents are unhappy with their family photos.
With all the great smartphones and cameras available worldwide, photographers might expect to be out of a job in the next few years.
People don't have to pay for photo shoots or pay for them. Fast and free photography is at everyone's fingertips, but many parents cannot take good pictures.
The average person anywhere in the world relies on their smartphone to take family photos. As a photographer, you understand there is more to photography than just working with a camera.
Another reason is that printing high-quality photos is a complicated process, and conventional photo printing isn't worth the time and cost for many consumers.
This alone means a great opportunity for family photographers to find clients and spell out the benefits of printing high-quality family pictures.
There is little doubt that people will continue to need professional family photographers. They not only need them to take amazing family photos but also to help organize some of the chaos in their lives.
Families Still Need Professional Family Photographers
You might not consider yourself a people person, but parents want photographers that help them, and their kids feel comfortable during sessions.
One of the top reasons parents become returning customers is because they like the photographer. They liked the photographer's way of working with the kids and making them enjoy the session.
The customer experience is a vital factor in a client's choice. They want a family photographer that can do it all but also bring comfort and confidence.
But no matter how great any photographer is, everyone can always use a little more inspiration.
To help family photographers build a more extensive client base, inspire family photo shoots, and capture more special moments, nPhoto made a list of gifts to help photographers book more family sessions.
Family Photographers Will Always Have Clients
Another substantial reason people still hire family photographers is that families constantly change. Babies are being born, kids are growing up, and parents want to capture those moments.
There are many Christmases, holidays, and years between being a newborn and leaving the house. Parents will value their family pictures forever.
It's not uncommon to work with the same families for many years.
Plus, phones can't compete with dedicated family photographers. As a family photographer, you get the best smiles and reactions from children and know what props and locations work best.
Family photographers have skills that go beyond the effects of a photoshop touch-up. You're comfortable working with lighting, weather conditions, and props.
You have ideas about what to wear, where to go, and what works best for specific times of the year. Phone apps aren't at this level of photography just yet.
55 Percent of Parents Are Not In a Happy Place
Recent research shows that families need professional family photographers more than ever.
In one report, Everpresent surveyed 400 parents with kids under 18. They found that:
"Ultimately, 55% of parents are not in a happy place about their family photos and videos".
One reason is that more than 90% of pictures are now taken on a smartphone.
Light diffusion, posture, weather, and editing are essential to creating a great image.
Adjusting cameras and phones to the correct settings can still be a challenge for the older generations and less tech-savvy individuals. Not everyone can handle a camera.
What's more shocking is that in another survey:
"1.72 trillion photos are taken worldwide every year, which equals 54,400 per second, or 4.7 billion per day. By 2030, around 2.3 trillion photos will be taken every year."
People fill their hard drives every year with more low-quality pictures. This is another reason why parents and people, in general, are unhappy with their photography. They can't find their photos.
Most people never clear out and delete their bad pictures. The pile of junk photos keeps getting bigger. Not even smart filtering and sorting options solve the photo storage problem.
Most Family Photos Will Never Be Printed
Many people in this digital age don't see the value in printing pictures on paper. They don't think it's a necessity. It calls for some extra trouble that many don't wish to take.
These parents and families don't yet realize the importance and benefits of printing their family photos.
This means a large market of people who haven't yet printed their family photos and an opportunity to build a business around them.
Read this nPhoto blog to learn why printed photos are an excellent option for your clients.
Should You Be a Family Photographer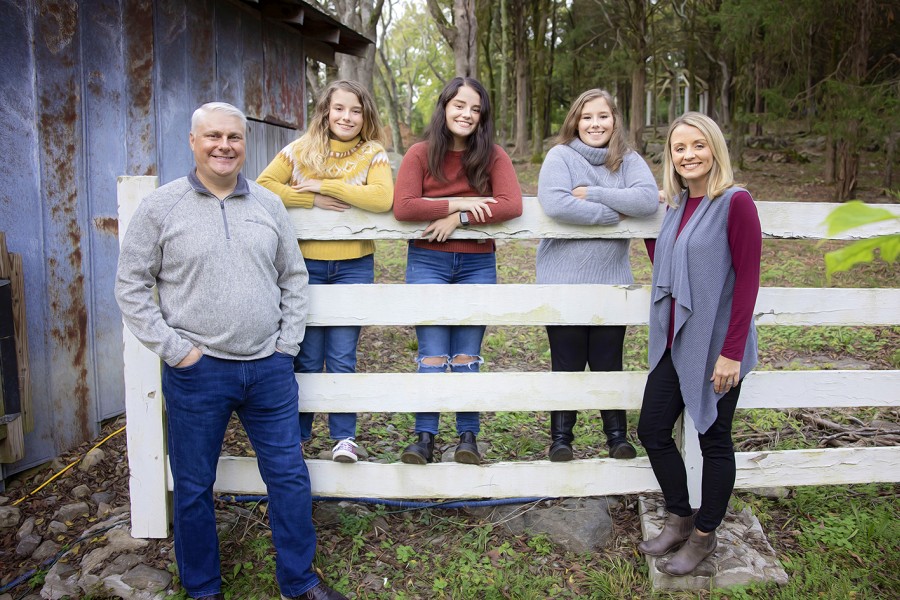 The question you might be having is whether or not you should be a family photographer. To put things in perspective, the need for photographers in the U.S. alone is expected to grow by 9% within the next ten years.
Also, the average professional photographer is past their mid-thirties. This means getting into the field is a good idea for new photographers.
This would also be an excellent opportunity for any professional photographer to invest in the genre.
There are opportunities because families want sessions, and sometimes it's only about knowing how to market yourself and your service.
You may wonder if you have the skills and knowledge for this photography.
Most family photographers agree that you don't need to try to be the best. You also don't need to have a definite photography style to start.
It would be best if you understood some important traits clients look for before attempting to market yourself to potential clients.
Here are the top 7 characteristics people look for when choosing a family photographer:
Flexible enough to work with different family styles and needs. Build a portfolio that calls to more than just a few groups of people.
Rock-solid communication skills. Never let your clients down by always setting boundaries and expectations.
Unique and valuable skill. Are you able to bring something fresh and different to the table?
A flawless portfolio that inspires. Don't post awkward pictures or unfinished projects on your site and business social media pages. Give the public your best.
The miracle worker that gets everyone to smile. You need thick skin but, simultaneously, a way to get the best out of people.
Creative photographers are brimming with suggestions. The best photographers flow with ideas, research, and find new inspiration.
Comfortable and experienced around families. Are you patient enough to work with kids? Do you have good people skills even under stressful situations?
Although the list seems large, family photography is an excellent opportunity for both new photographers and those who've been in the profession for a long time.
Working with families differs from working with pets or nature; it calls for a specific sense of empathy and passion for people. The quote below defines family photography.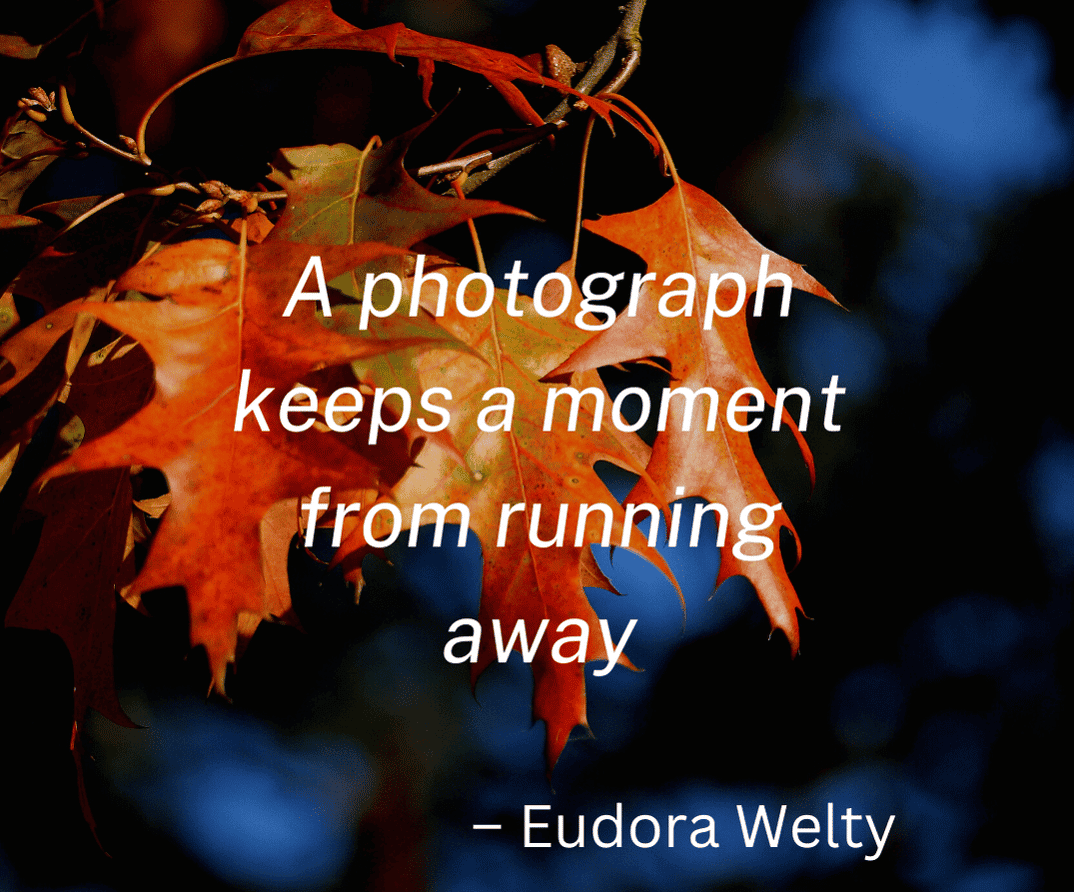 Family photographers love their clients. They build strong connections that last years and even decades. Your list of clients will grow through a genuine interest in your work.
Family photo sessions bring people together, it's artistic, and you give people a special moment they can cherish forever.
What Style is Best for Family Photography
The big question new photographers and clients have is what kind of styles are available in family photography. How creative can family pictures and sessions be?
Most people imagine parks, orchards, matching shirts, and the holiday season, but family photography can be one of the most creatively demanding types.
Here's a list of the most popular styles in family photography.
Fine Art Photography. Clients looking for this style of photography want portrait-like final edits. They want a distinct effect that feels vintage but with a modern flair.
Family Lifestyle Photography. This is for the artist and client who likes to capture life's simple moments. Picnics, beach settings, and pets are all open to discussion.
Documentary Photography. This style takes the least amount of planning but requires long days. Picture life's most natural and candid moments - a baby playing in a crib, kids drawing with crayons, dad watching T.V. You capture a piece of regular life.
Studio Photography. This is where the photographer controls every detail. Lighting, backdrops, and atmosphere are all yours to manage. This might require more assistants and planning than other styles of photography.
Real Art Photography. This is for photographers who find the simple moments most special but want to edit those times into works of art. It has the raw feeling of an undirected photograph with the editing of a fine art portrait.
The style a photographer chooses to take on can affect the types of clients they work with. But it doesn't mean that they are forever stuck in that one style.
Professional photographers can do mini sessions, rent out locations, market themselves as one specific style, and work in other genres and styles. There is never an end to what you can do or learn as a family photographer.
Here is a small taste of some stunning family lifestyle photography.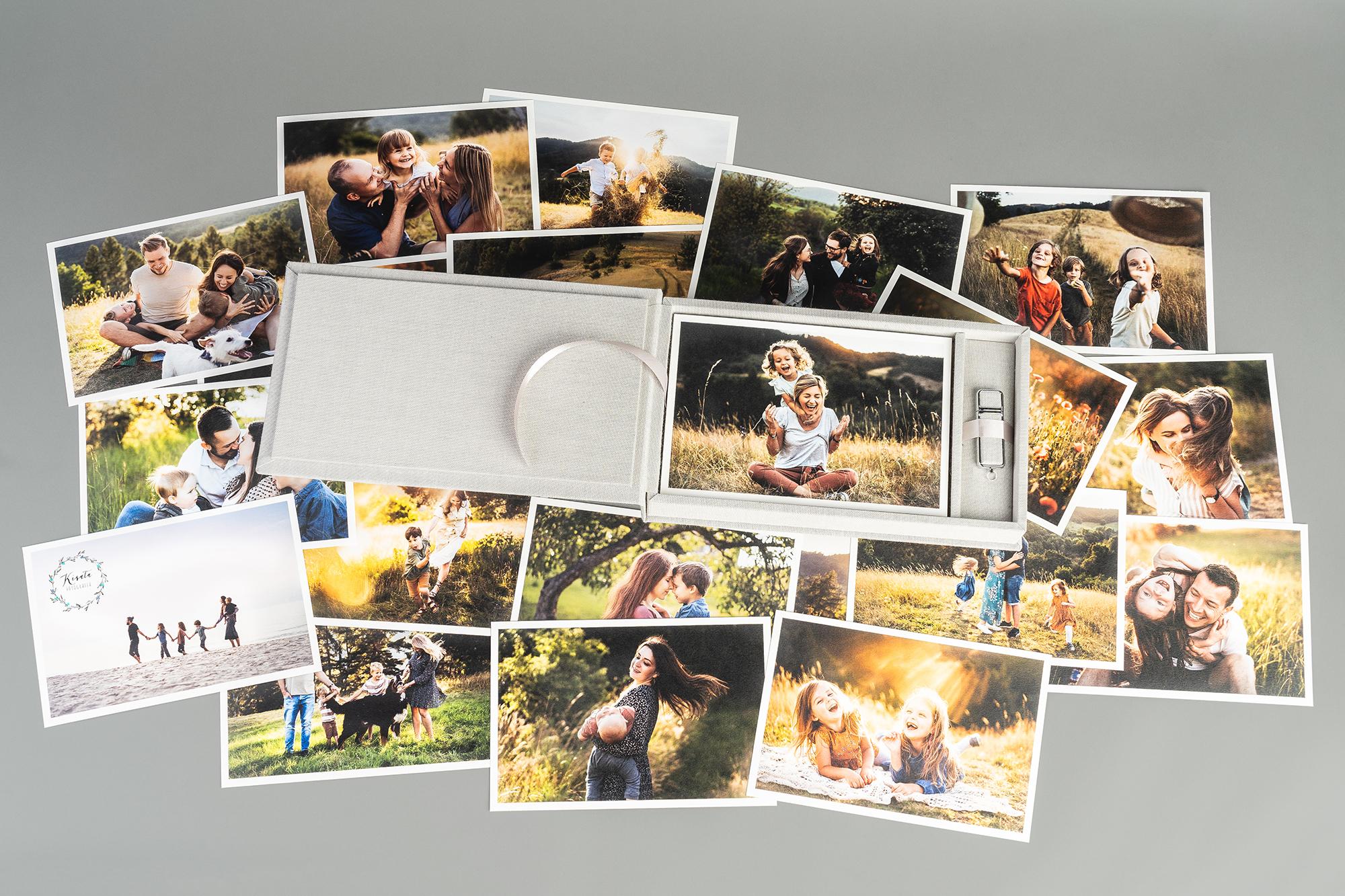 Clients want the photographer's expert opinion and work, but they also want a good experience. You will be a successful photographer with the right marketing plan, photography style, and skills.
Good Photographers Follow Up After The Session
People like to feel safe and reassured that they're getting their money's worth, especially when they take pricey photo sessions.
Photographers' clients will often feel unsure until they have their first pictures edited and ready for delivery. Even after receiving their digital copies, some clients might feel like they didn't get the best service.
To create a great customer experience, the photographer must offer long-lasting value.
What gives the photography session a sense of completeness? What can you offer clients to feel taken care of days and years after the photo session?
The Complete Photo Shoot Ends With Printed Products
Seasoned family photographers know the importance of offering printed photocopies and products to their clients. Nothing is better for the client than receiving a high-quality copy of what will become one of their favorite memories.
People love the feel and touch of real photos because they represent authenticity. They're the cherry on top, the big payoff of an event that took an hour or two hours of everyone's time.
However, there's a catch to selling and offering printed products. You need to understand why people would consider buying your photo products instead of going to some commercial print provider.
You need to market your products. Don't expect your clients to ask.
The big three reasons people will buy your print products are:
They understand that printing options at regular commercial stores won't be the best for their family photos
You give them access to reliable, custom, and professional copies and photo products
You save them time and effort by giving them instant access to printing and delivery. The average client won't take the time to print out their family pictures
Many cost-conscious clients will not want to purchase photocopies, especially when quality prints aren't cheap. One sure way is by providing physical samples of what their pictures will look like.
With these ideas in mind, you still need to figure out how to match and surpass expectations.
How will you provide quality print products? What is a cost-effective business model for your own business, and where can you safely get top-quality prints?
You Need a Dedicated Photo Lab Like nPhoto
Photo labs have professionals with the skills and materials to print high-quality products. You can't recreate this quality anywhere else.
Here are some of nPhoto's photo products:
Photo labs are real labs where production, customization, packaging, and delivery occur. They have better machines and technology to get all the right colors and textures in a picture.
nPhoto goes beyond other print providers by connecting with real photographers to help them work smarter and exceed expectations. nPhoto not only creates top-quality products and prints but continues to provide the best customer service and experience for photographers worldwide.
Here's a free download of everything you need to get inspired and book more families this season. Make this your best season!
Gifts include:
A free PDF of tips for working within the industry
Mockups to help you create visual drafts to promote print products
Plus, a substantial discount on a product sample!
…and click here to learn more about photo labs.
Sign up for blog notifications
& Always be up to date on new posts