OK, so 2020 was HORRIBLE. It's easily on the short list of one of the worst years ever! Yet, it wasn't ALL bad; there was some good to come out of it. For example, these 5 poppin' live chat interviews hosted by your favorite professional printing lab in nPhoto ;)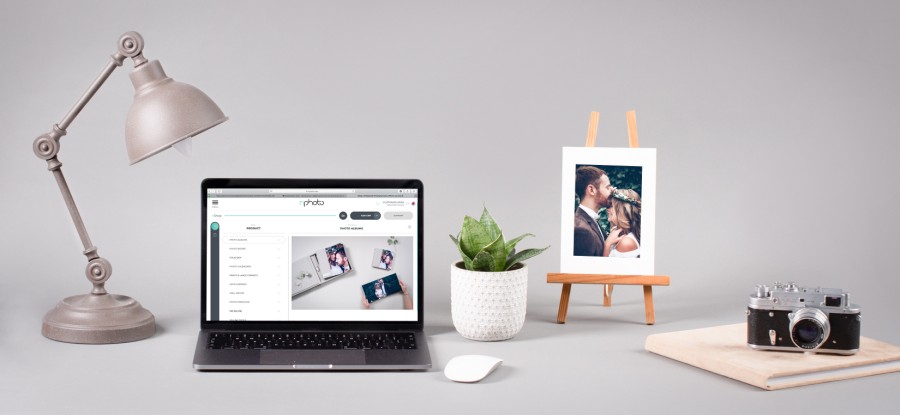 This year, as bad as it was, saw an exciting development for us at nPhoto as we introduced our Facebook Live Chat segment. They've proven to be a popular hit!
Below we've listed the year's top 5 live chats with fellow professional photographers from our segment of Live Chat with nPhoto. These episodes will be sure to inspire you and give you insight on how to better your business, your brand, your marketing strategy, and your use of print products. Check 'em out!
Honestly, they're the best place to start to be sure your 2021 gets off on the right foot!
#5. Ryan and Emily Burhop of EMRY Photography
EMRY Photography consists of the brilliant pair of Emily and Ryan Burhop. Based out of SoCal, they specialize in gorgeous wedding photography and have been in the industry long enough to know what sells and how to sell it. You won't want to miss their no-nonsense chat that is full of practical advice for wedding photographers looking to sell more professional albums and high quality print products.
Was 2020 a rough for you as a wedding photographer?
Fear not, Emily and Ryan discuss a variety of ways for you to effectively bounce back and keep going even if you still have to keep your distance.
#4. Fenna Holwerda of Wonder Fotografie
Fenna is a fantastic maternity and newborn photographer out of Holland. She also boasts a hugely popular YouTube channel full of inspirations and insightful tips for fellow professional maternity photographers and clients alike.
We were so lucky to have a chance to sit down with her for a chat where she shares some wonderful advice and insight into the professional maternity and newborn photography world. Click the button below to view the live chat and you'll soon see why her name popped up on this top 5 list.
#3. Nicole Begley of Nicole Begley Photography & Hair of the Dog
Nicole is a leading figure in the professional pet photography industry. She heads the popular international pet photographers Facebook group Hair of the Dog Podcast Community. If you don't know who she is, stop reading NOW, click the button below and watch the chat. Seriously. You won't regret it.
Do just that even if you know her. Only, if you do know her you'll know why we say that.
Nicole boasts over 13 years experience as a zoological animal trainer as well as 10 years experience as a professional photographer; so there's no better person to listen to for tips on how to handle a pet photography session, how to market your pet photography business, and how to make good sales with your pro studio.
Click the button below to get both the bark and the bite into your professional pet photography business.
#2. Dorie Howell of Dorie Howell Photography & IPS Mastermind
Need help improving your professional photography business? Want to earn more money selling print products? Do you want to start selling Wall Decor but don't know how to go about it? Look no further than Dorie Howell of IPS Mastermind.
It doesn't matter which specific photography genre you specialize in – be it wedding, pet, family, portrait, maternity and newborn; even boudoir – Dorie knows how to improve for all.
With years of experience in the industry and a cornucopia of business knowledge, Dorie and this live chat will help you learn how to sell print for a profit, improve your brand and marketing, and quell some of those doubting voices in your head.
Check it out and get ready to become a photography business mastermind.
#1. Ana Brandt of Anamaria Brandt Photography
The one, the only: Ana Brandt.
Ana is the premier name in the maternity and newborn photography world. She boasts over 20 years experience, a brand and business known worldwide, and a client list that includes celebrities such as Kobe Bryant & family and Alicia Silverstone.
We are SO privileged to have had the chance to sit down and chat with her (turns out she LOVES our products too ;) ). In this extremely informative live chat Ana discusses how to make the most of mini-sessions - that are often the dread of photographers far and wide. Yet, click the button below to hear her practical ways to take them from nightmares to insanely profitable (I'm talking healthy FIVE figures from minis!)
Moreover, she shares insight on how to best approach the art of print product sales and how to best market your business and set yourself up for happy, returning clientele.
Her name may draw you in but her advice and insight will have you stay to the end; click the button below and see for yourself why THIS is our #1 live chat of 2020.
BONUS: TOP Topic of 2020
As one might expect, fellow professional photographers were eager to figure out what to do with their business in this year of lockdowns and social distancing.
Luckily we compiled a comprehensive list of ways photographers can help better their business even in slow times – or those affected by Covid-19, and were privileged to share them on the British Photography Academy platform.
Click the button below to listen and see what you can do for your photography business in slow and/or Coronavirus ravaged times.
For More about our Guests
Emily and Ryan Burhop, EMRY Photography
website: https://www.emryphotography.com/
Instagram: https://www.instagram.com/emry_photography/
Facebook: https://www.facebook.com/EmryPhoto/
Fenna Holwerda, Wonder Fotografie
website: https://www.wonder-fotografie.nl/
Instagram: https://www.instagram.com/fenna_and_photography/?hl=en
YouTube: https://www.youtube.com/channel/UC7k1MwngmC1Wp2dRhsAAbVg
Nicole Begley, Nicole Begley Photography & Hair of the Dog
website: https://nicolebegleyphotography.com/
Instagram: https://www.instagram.com/nicolebegleyphotography/?hl=en
Hair of the Dog: https://www.facebook.com/groups/hodcommunity/
Dorie Howell, Dorie Howell Photography & IPS Mastermind
website: http://www.doriehowell.com/
Instagram:https://www.instagram.com/explore/locations/1014114829/dorie-howell-photography/?hl=en
IPS Mastermind: https://www.facebook.com/groups/238381803012068/
Ana Brandt, Anamaria Brandt Photography
website: https://www.anabrandt.com/
Instagram: https://www.instagram.com/anabrandt/
BellyBabyWear: https://bellybabywear.com/
Sign up for blog notifications
& Always be up to date on new posts