It's smooth selling with our suede and velvet textiles.
Polish the silver and dust off the fine china, our suede and velvet textiles are the most recent additions to our cover material family, and these regal additions are sure to elevate the standards of your studio.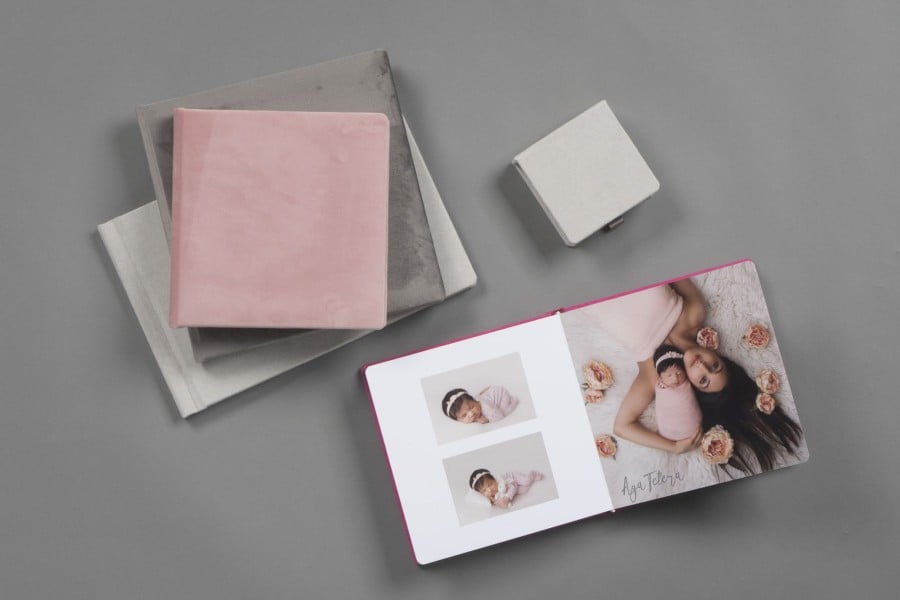 Yes, you read that correctly: you are now able to get velvet and suede textiles as material options in our Acrylic Prestige and Exclusive Collections across all product lines.
These materials are also available as an option in our Triplex product.
With 13 color options available among the new materials, you'll be sure to find the ideal match for your clients and their needs.
Velvet and Suede Textiles - the Latest Must-Have Materials
These materials are quickly becoming a highly sought after product; and it's easy to see why. These textiles have long been desired for their urbane appearance. In fact, since ancient times, velvet specifically – thanks to its gentle texture, and relative scarcity – has been sought after by, and indicative of, nobility and higher classes. With this latest launch you are now able to offer your clients the embodiment of elegance with our velvet range.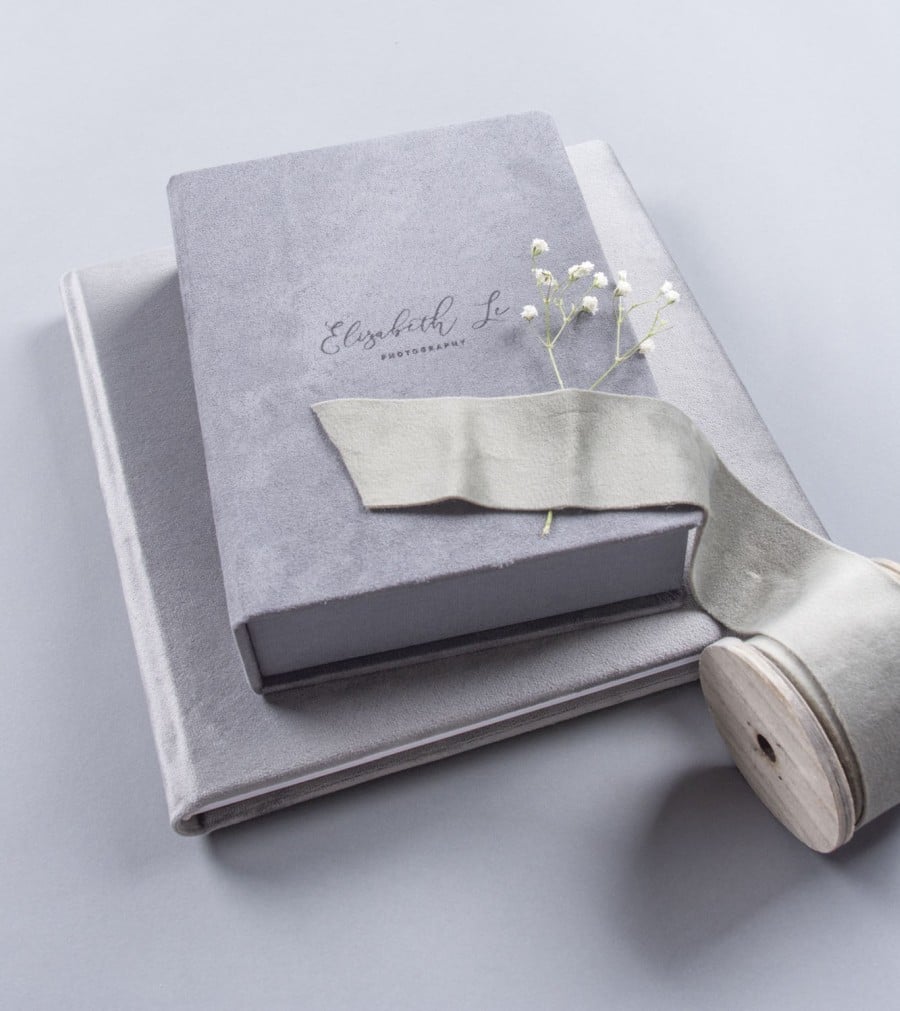 Meanwhile, our Suede Textiles are equally sophisticated and precious. This material compliments your products with both the ambiance and vogue of leather suede, as well as the resilience and toughness of quality textile. In this way, these materials on our products are perfect for those clients looking for something with both a high-end feel as well as a high-end durability.
Additionally, our suede textiles do all of the above without posing any of the ethical concerns that come with suede leathers.
So, match one of these material options with your Complete Album Set, Folio Box, or Triplex, today, and give your clients the quintessential, family-friendly, family heirloom.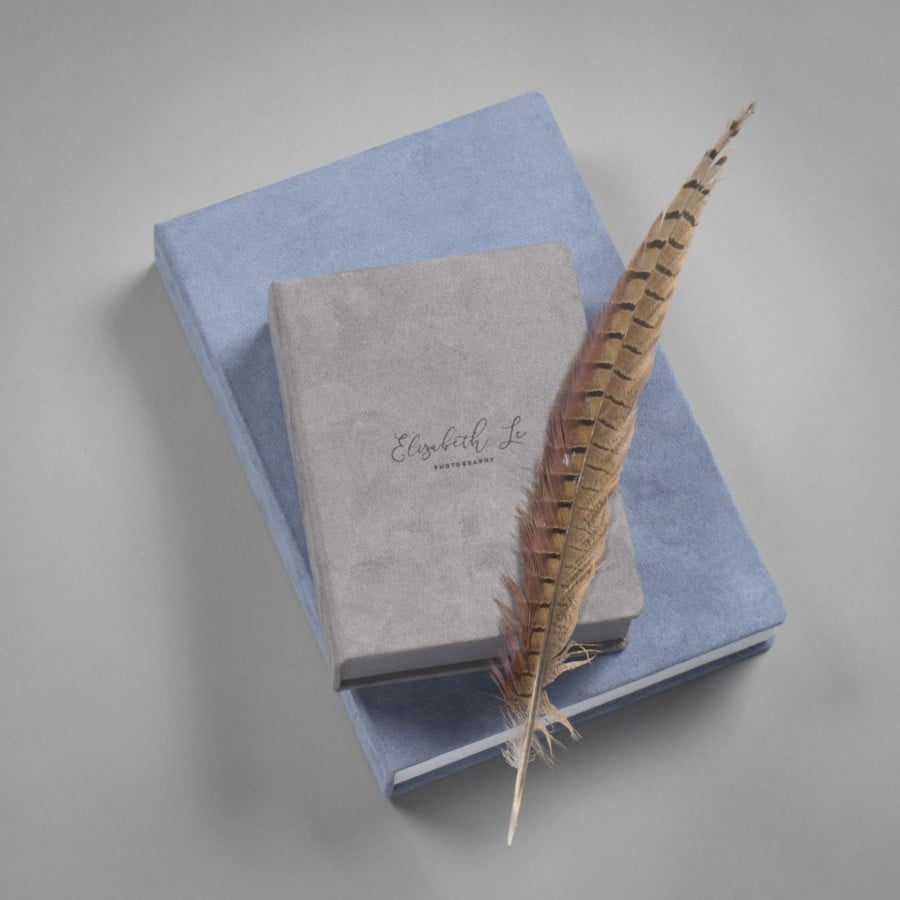 Are There Many Color Choices with the New Textiles?
Yes! Our Velvet and Suede textile range has great variety offering you 13 color options across the materials with anything from Cardinal Red (suede textile) to Emerald Green (velvet); Deep Sea Blue (velvet) to Sand Dune Beige (suede textile), and many selections in between.
Check out the color chart below to have a visual of the full range of color options for our suede textiles and velvets. The material in which the specific color is available in is labeled beneath the swatch accordingly.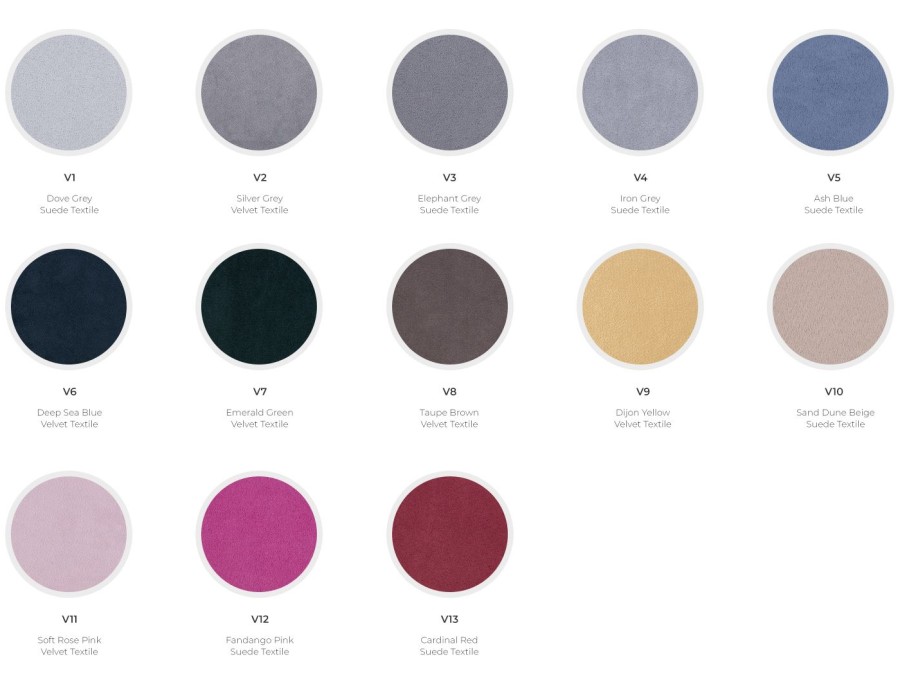 What Products are the New Materials Available in?
First and foremost, our new textiles are a part of our Acrylic Prestige and Exclusive Collections.
Then, they are featured as part of our Photo Albums, Photo Book Pros, DreamBook 4Ks, Folio Boxes, Triplexes, Box for Prints (Exclusive Collection), USB Memory Boxes, and Complete Sets (of all varieties).
How do I get my Velvet and Suede Textile Products?
Getting your velvet and/or suede textile products is pleasantly straightforward.
All you need to do is sign up for an account on our website and select one of the suede textile or velvet material options when designing your product.
If you already have an account with us, simply log in and select the product you'd like with your velvet or suede materials.
If you need any assistance, or are looking for some advice, don't hesitate to reach out to your personal consult, or our customer service department - who are waiting happy to help.
How Do Others Feel About these Materials?
Suedes and velvets are certainly unique and decadent album materials. In fact, Idaho-based wedding photographer Vlad Radion of Radion Photography, had this to say about our new material launch:
"Even though, nPhoto has such a great variety in their textiles, our clients have been asking for something with a softer finish. Our studio is all about the boutique experience and customizing everything for our clients. By adding two more textiles the value of our company will increase for our clients and so shall our overall sales. We want our clients to have quality and 'up to date' albums that they cannot receive anywhere else. By adding the options of velvet and suede textiles, our album sales will benefit greatly."
Why Should I Bother with these Materials?
As Vlad mentioned, these materials are quickly becoming the new 'hot ticket'.
The buying public are falling in love with velvet and suede textile products because they are both unique and glamorous. After all, the rich, soft style of velvet, and luxurious, textured feel of suede textile are hard to ignore.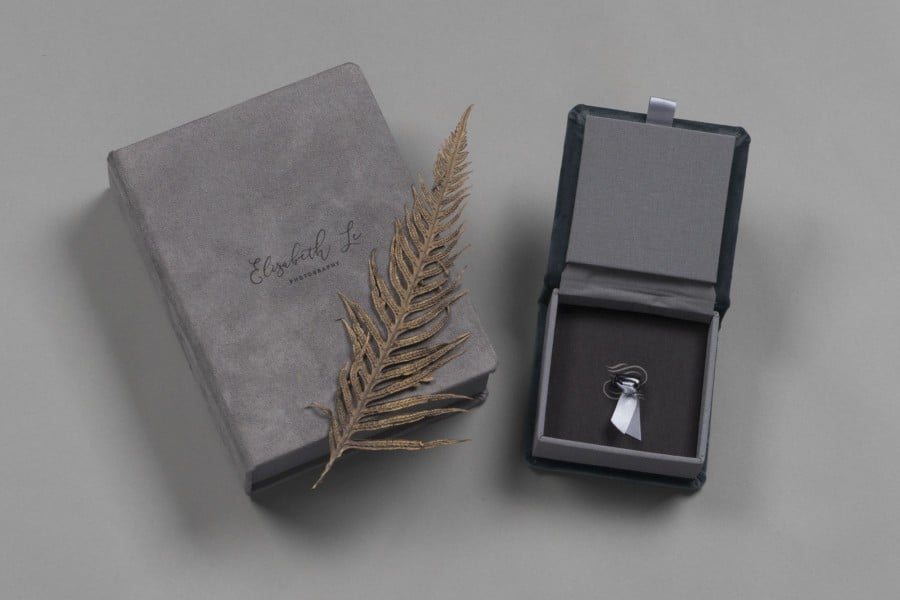 Because these textiles look more luxurious than most other options, they'll fit perfectly with any photo product we offer them in.
Then, personalize them further by utilizing our Laser Etch technology to insert your logo or client's names or other details on the front cover. No matter the occasion, or product they adorn, our velvet and suede textiles will be sure to leave a smile on your client's face and have them craving more.
Act now and then sit back and watch the magic happen as these products take your studio to a whole new level.
Sign up for blog notifications
& Always be up to date on new posts