Do you consider yourself as retail?
Probably not. In fact, most of you might try to vehemently deny being in, or a part of, retail.
We get it: as professional photographers, it's understandable to consider yourselves as 'service providers' and, if we're honest, retail often has a bad reputation.
It's not seen as, well, helpful, but instead as stressful and sometimes even intrusive.
Yet, the reality is if you have a business that sells your work, you're at least somewhat in the realm of 'retail'. This becomes increasingly true the more your business model and cash flow depend on physical product sales. So, it doesn't hurt to brush up a bit on the tricks of the trade for retail, even if you don't consider yourself as a 'retail business'.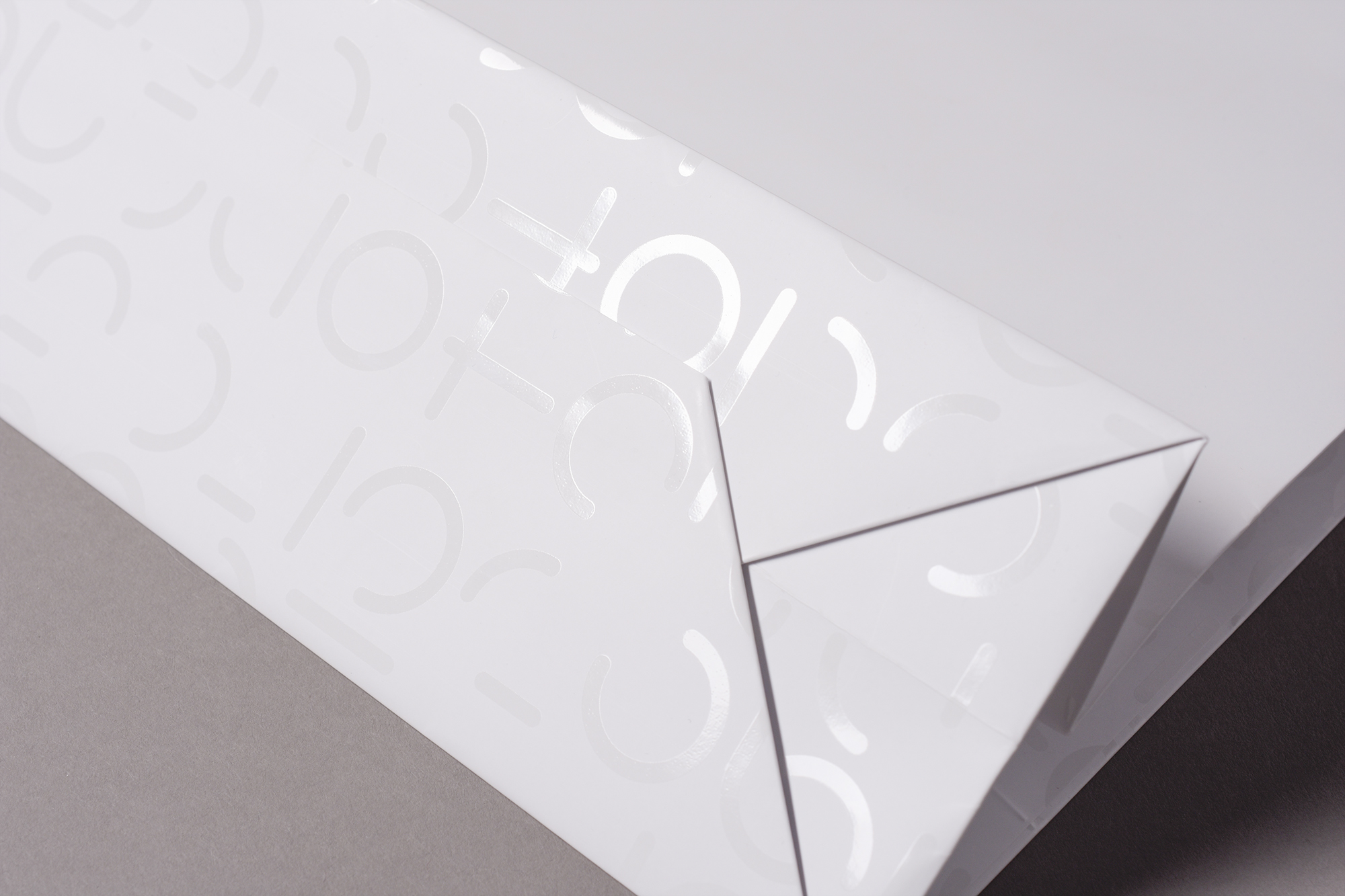 Yet, fear not, 'retail' is not all bad.
There's even a side to it that can be sexy. And, as it turns out, that side is an extremely important detail that'll help catch the eyes and minds of your buyers and persuade them you're the person for them.
And just what is this little detail?
It's known as 'packaging'.
Does Packaging Matter for Professional Photography Products?
How do you package your products for your clients?
Do you package your products for clients?
It could be overlooked as a minor detail, but let's hope not. Packaging is an important element for your business.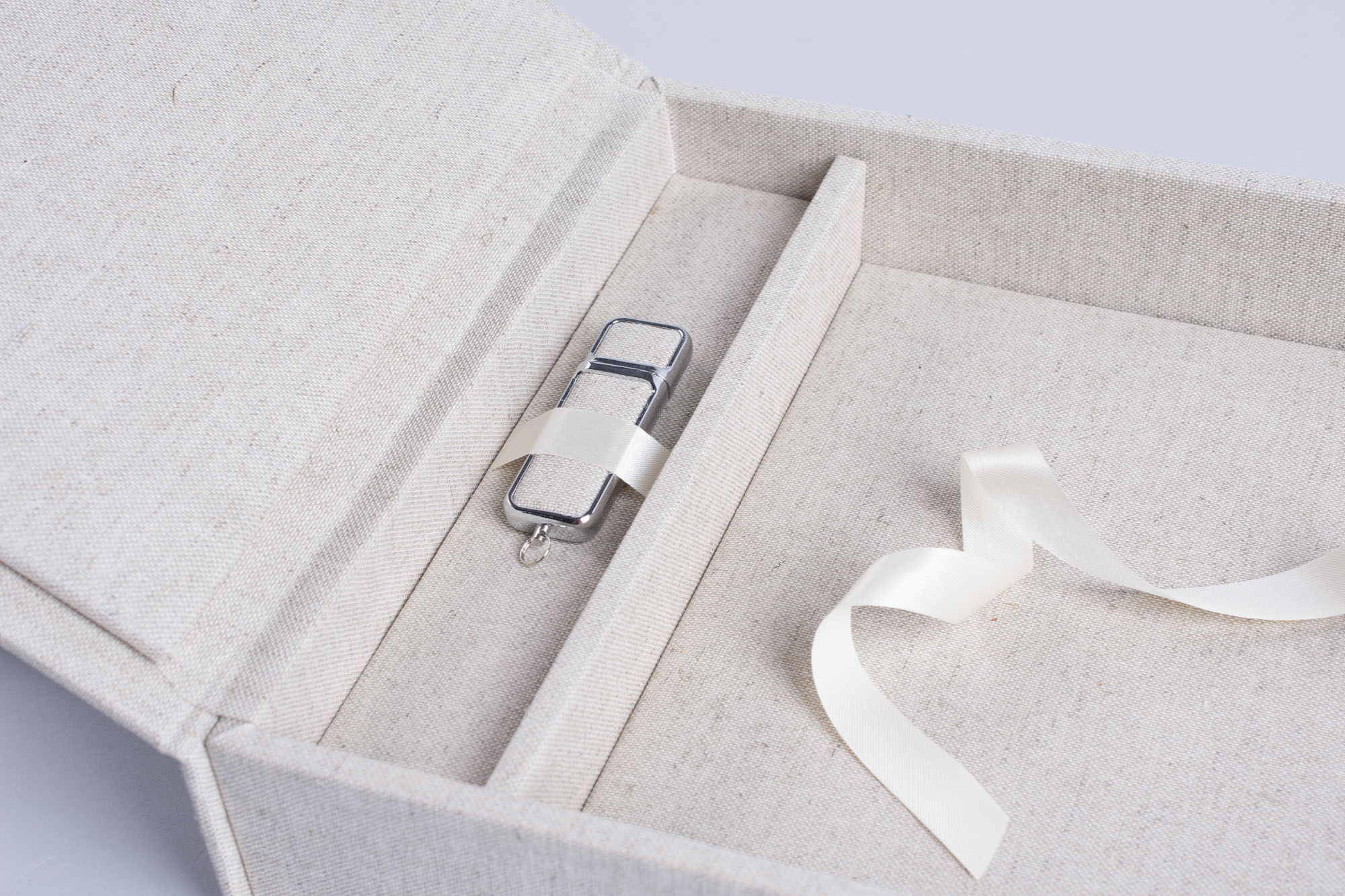 In fact, there are four major ways packaging can aid your business and brand as it houses and protects your products, can attract potential buyers, builds and establishes a brand, and differentiates you from competitors.
Pretty important stuff, huh?
Let's expound on each of those points a bit further:
1) Protection and Storage
One of the more obvious ones, an advantage of proper packaging is that it gives buyers peace of mind that their purchase is (and potentially will be) safe and has a place it belongs.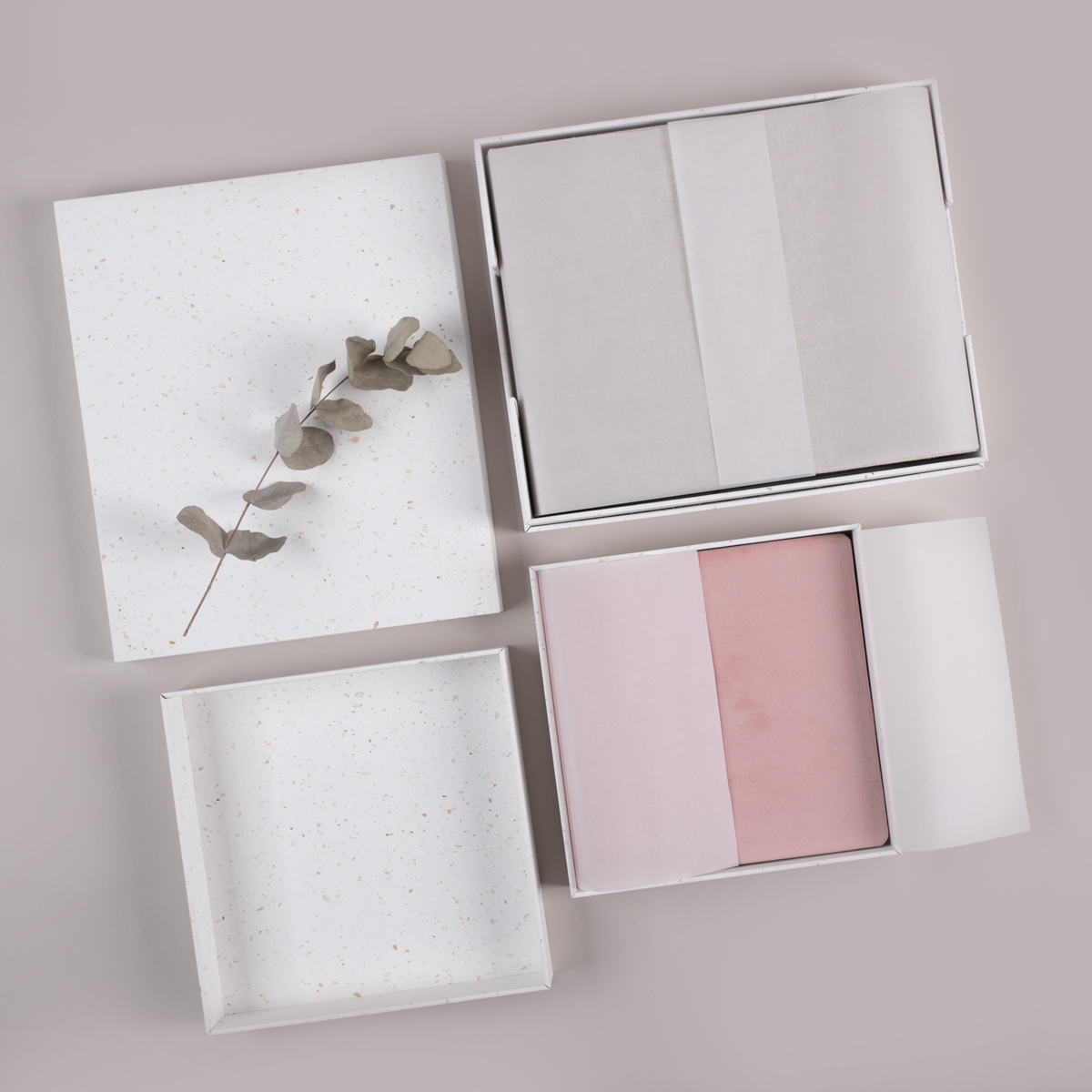 Don't underestimate the value this provides. If you offer a substantial form of packaging that can be used as lifelong storage and protection, it can add tremendous value to the offer. Some examples of this for professional photographers may be album boxes, wooden cases, and boxes for prints. More on these later.
2) Attracts Buyers
A lot here goes without saying. We all know the clichés it's all about the first impression, and you only get one chance at a first impression. And that we live in a visual world.
It's a fast-paced society.
With all this, we can understand the reasoning and logic behind marketers saying things like you have only 7 seconds to impress a customer.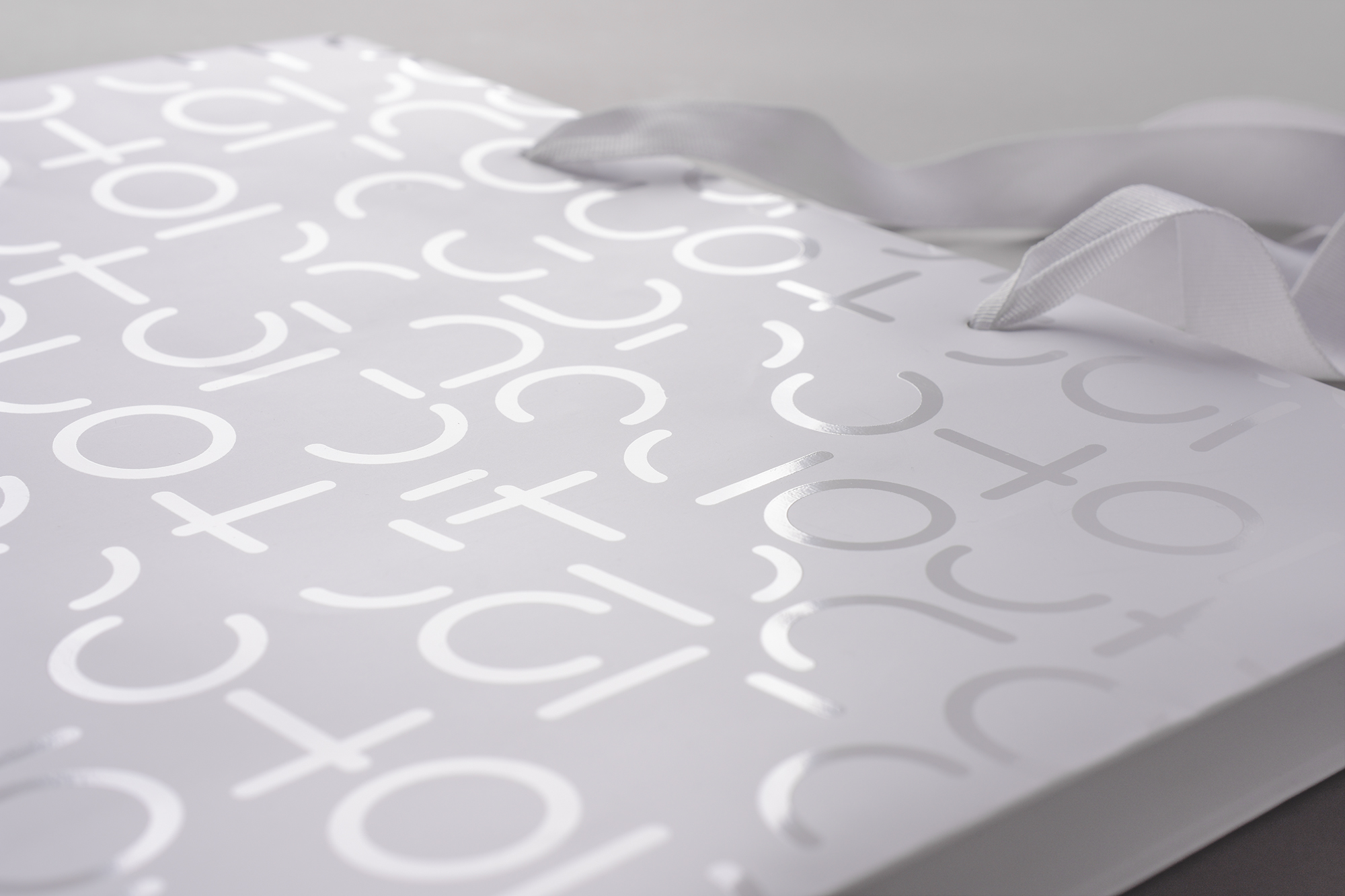 We get all that. But, remember that.
Remember, you are service providers with your photographs – and even your products, but with your products, you're also retail salespersons. You want those potential customers, and you want their interest and attention.
In that same vein, keep in mind that the packaging of the product is the outer-most layer.
Whether it's temporary wrapping or a more permanent storage facility as listed above, the packaging is generally what is most often in view. Therefore, the boldest, most stylish, most attractive options here work in your favor.
But, perhaps the most important term is 'appropriate'. Have packing that garners attention, but the right kind, in the right way, for the right reasons.
Understand what your client is looking for and wanting in their product and a little of what they expect and what is appropriate, and work that into your packaging. No need for the sexy, suggestive, flimsy hot pink packaging for your mature dog photoshoot album that's meant to serve as a lifelong remembrance memento.
3) Builds and Establishes a Brand
Earlier, we mentioned how it's important to have catchy but 'appropriate' packaging.
Appropriate packaging also brings us here: even your packaging is viewed as a piece of the 'my brand' puzzle.
With branding, it's important to stay consistent, cohesive, and to your style. Your product packaging (or lack thereof) is no exception.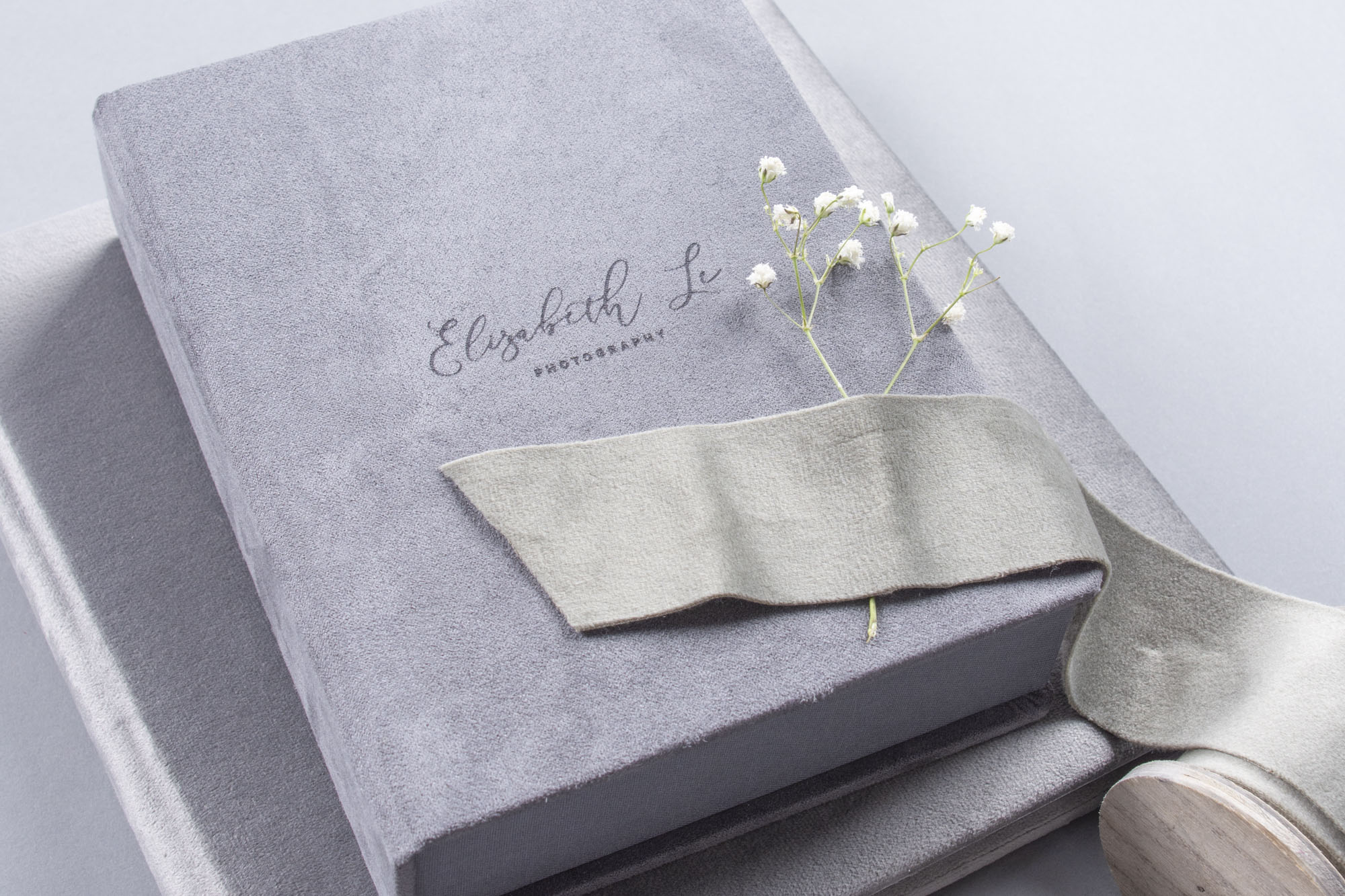 Decide on packaging options that match and complement your style and the brand image you want to project. You can have some variance within your brand's packaging options but do yourself the favor and make sure they all fit your brand's overall image.
Is there a specific color your brand promotes?
A specific style – chic, high-end; rustic; soft, artistic?
Try to establish some consistency even throughout different options.
Also, look for ways to incorporate your logo into your packaging for another opportunity to establish your brand and its authority.
4) Differentiation
This is closely related to the point above about how packaging plays into a brand establishment.
Again, from the top down, the way your brand sets you apart from your competitors so too can your packaging (and vice-versa, remember your packaging is part of your brand.) Thus, the packaging is another opportunity to give your name 'a look' or 'style' that sets you apart and can become recognizable.
Are you the photographer that offers albums in a high-quality box? Maybe you do prints or matted prints in such a way?
Are you a professional photographer with gift bags? Gift boxes? Or the one who has USBs that come in adorable presentation boxes?
Packaging is a small detail, but it can have a big effect on customer satisfaction and overall interest.
Professional Quality Packaging Options for Your Photography Print Products
All that being said, what even are your options for product packaging?
Certainly, you have the final touches with things like wrapping paper, bows, small cards, or tissue, but below we have some options that can help achieve all we've discussed above and give your clients and your brand quality, lasting solutions to complement the product(s).
Album Box
An Album Box is, as the name suggests – a box for your photo album. (Yet, this box can also fit appropriately for a DreamBook 4K or a Photo Book Pro.) However, it's not just any box, but a high-quality, handcrafted box made to fit the size of your album snuggly and last as long as the album itself.
This box adds obvious protection and storage to your client's precious heirloom album as it comes available in 11 size options that complement our product's size offers. The box's practical design also keeps things moving and stress-free, as the stylish lift ribbon makes removing the product easy.
Yet, the box is also a great way to build and establish your brand and differentiate yourself from your peers. You can choose among 60+ cover material options to get just the color and material you're looking for to match your client's desires and fit your brand aesthetic. With our Album Boxes, you're also able to include your studio logo or other important text and information with a UV print, Laser Etch, or Embossed text, depending on the chosen material.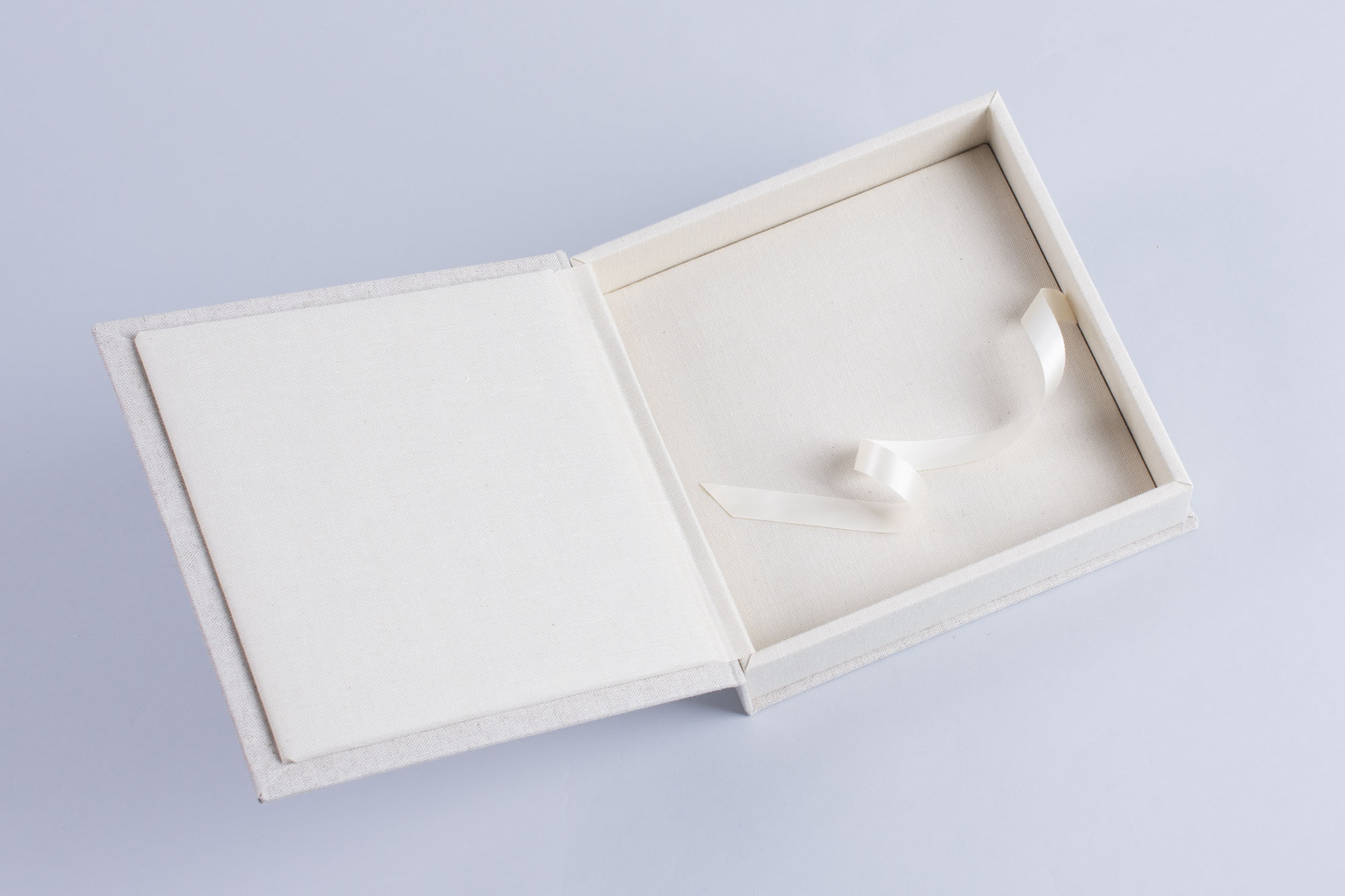 The high-quality, customizable Album Box is a form of packaging that will certainly catch the attention of your clientele. It's a small detail that will last the lifetime of the product and not go unnoticed, elevating your reputation and brand as one of quality, luxury, and tremendous service.
PRO TIP: If you would like your Album Box to match your product exactly, consider our Complete Set; however, a great thing about pairing this box with a product separately is the independence it provides. Would you like to have different colors for the box and the product? Would you like the text on the box but not the album, or vice versa? Would you like a box with an image or an acrylic plate but a traditional bare album? These customizable options are all possible with a product + Album Box but are limited through our Complete Set option.
Wooden Case
Take that album box approach up a notch, or look to hit that 'rustic' motif out of the park with our Wooden Case.
Our Wooden Cases are specifically for our albums and come available in three size options – 8 x 8 inches (20 x 20cm); 12 x 12 inches (30 x 30); 18 x 12 inches (45 x 30cm), and three color options: white, black, and chestnut.
A clamshell designed intended to fit snuggly around the album, these Wooden Boxes will easily protect and beautifully store your client's heirloom.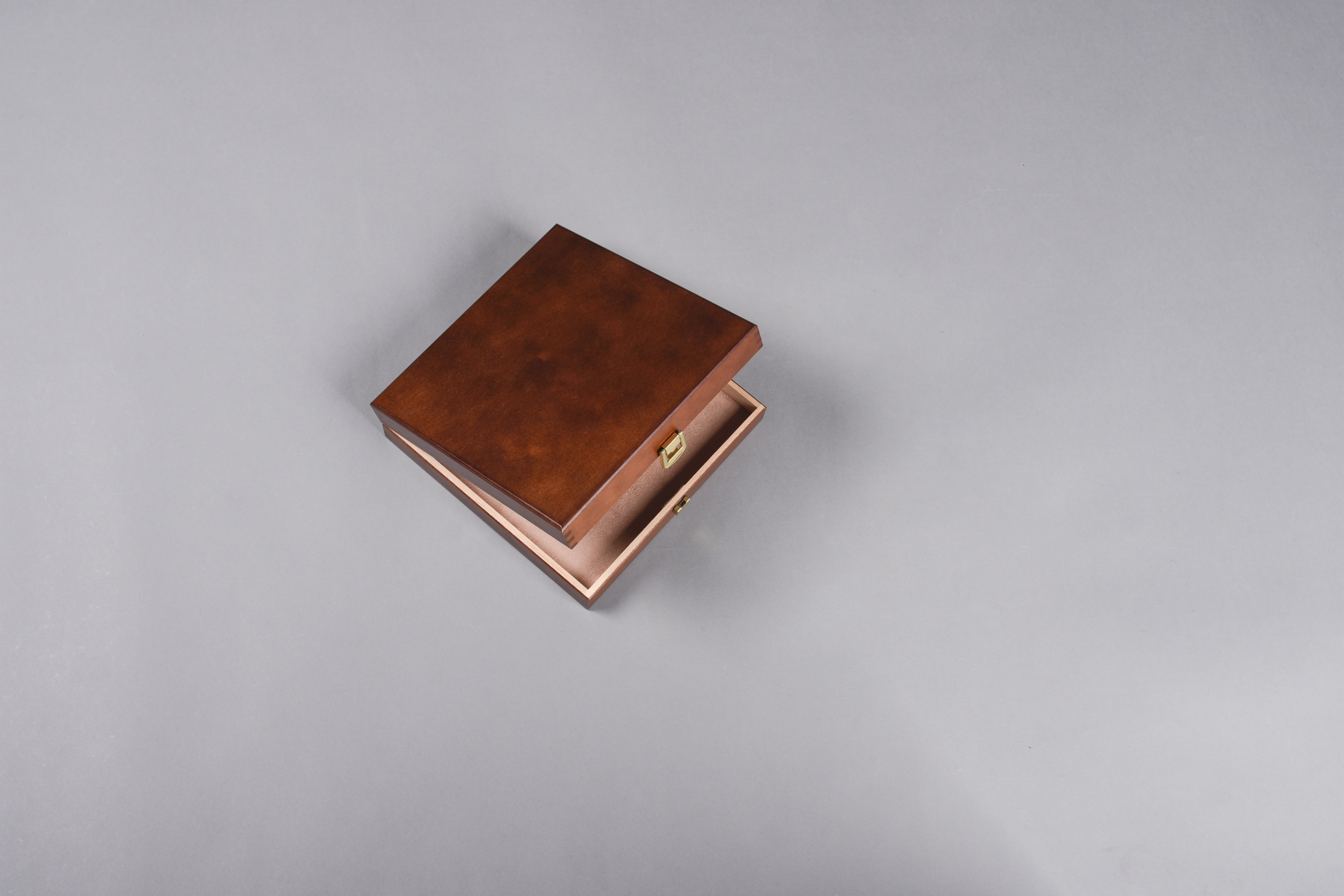 In addition, these are another way to elevate and reinforce your brand image. If you're a photographer going for that outdoors vibe, there is nothing better than a wooden case to complement your albums.
Moreover, these cases allow you to add names, dates, or custom designs through a laser-etching technique. Choose from among 25 font types and include two lines of text, or opt to add your own logo or personalized design via a vector file upload.
There's no better way to stand out than to do so as a result of being high-quality and dependable; our Wooden Cases are just that.
Classic Box
Simplicity can't be beat. Find a way to up your game in the simplest of ways with our Classic Box for photo albums.

These sleek boxes come available in three sizes (8 x 8 inches; 10 x 10 inches; 12 x 12 inches), three color options (black; brown; ecru), and fit perfectly around your respective album.
A two-piece lift box crafted from rigid cardstock, our Classic Box is an easy, cost-effective way to give your products a sleek and stylish upgrade.
Have it build your brand and set you apart even further by including unique text or a custom pattern on its cover.
Remember, when it comes to business and client interaction, nothing is more attractive than simplicity.
Gift Box
Go that extra step with our eco-friendly Gift Box.
The quintessential packaging product made even better; our Gift Boxes add an element of sophistication and 'luxury experience' while also being made from 100% natural, bio-degradable materials.
Available in three different sizes and three different depth selections, these boxes are ideal for our Photo Albums, Dreambooks, or Photo Book Pros.
Are you a professional photographer that stresses detail as well as being eco-friendly? These Gift Boxes are a perfect way for you to check both boxes at once and reinforce your brand image.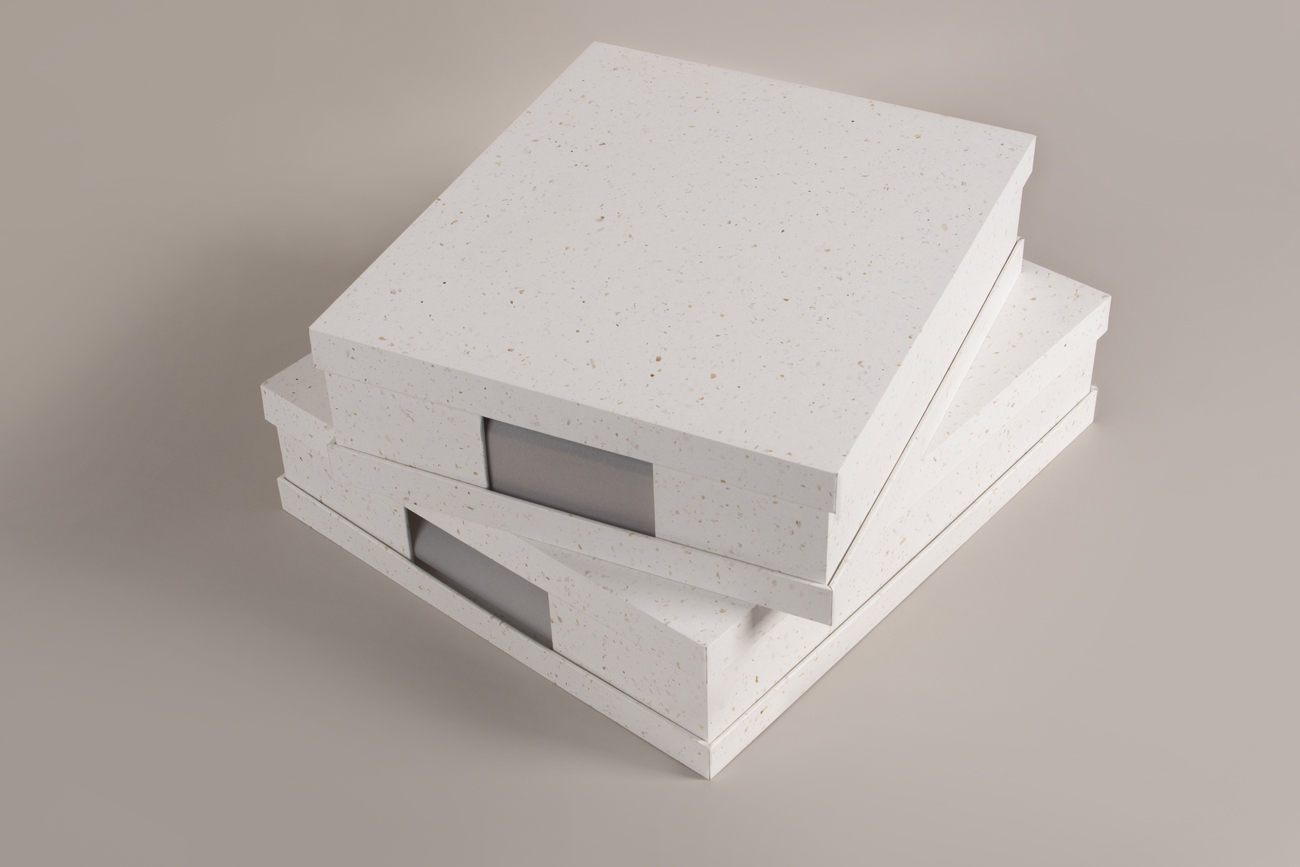 Then, we all remember the joy and excitement of opening our meaningful gifts on Christmas and holiday occasions. Provide this sensation for your clientele; give them an experience they'll always remember with our Gift Boxes.
Slipcase
Protect your professional photo album, Dreambook 4K, or Photo Book Pro for life with our Slipcase. Simple, yet incredibly effective our Slipcases slid snuggly right over the product to cover all but the spine. Sleek and durable our Slipcases provide practical function with minimalistic style.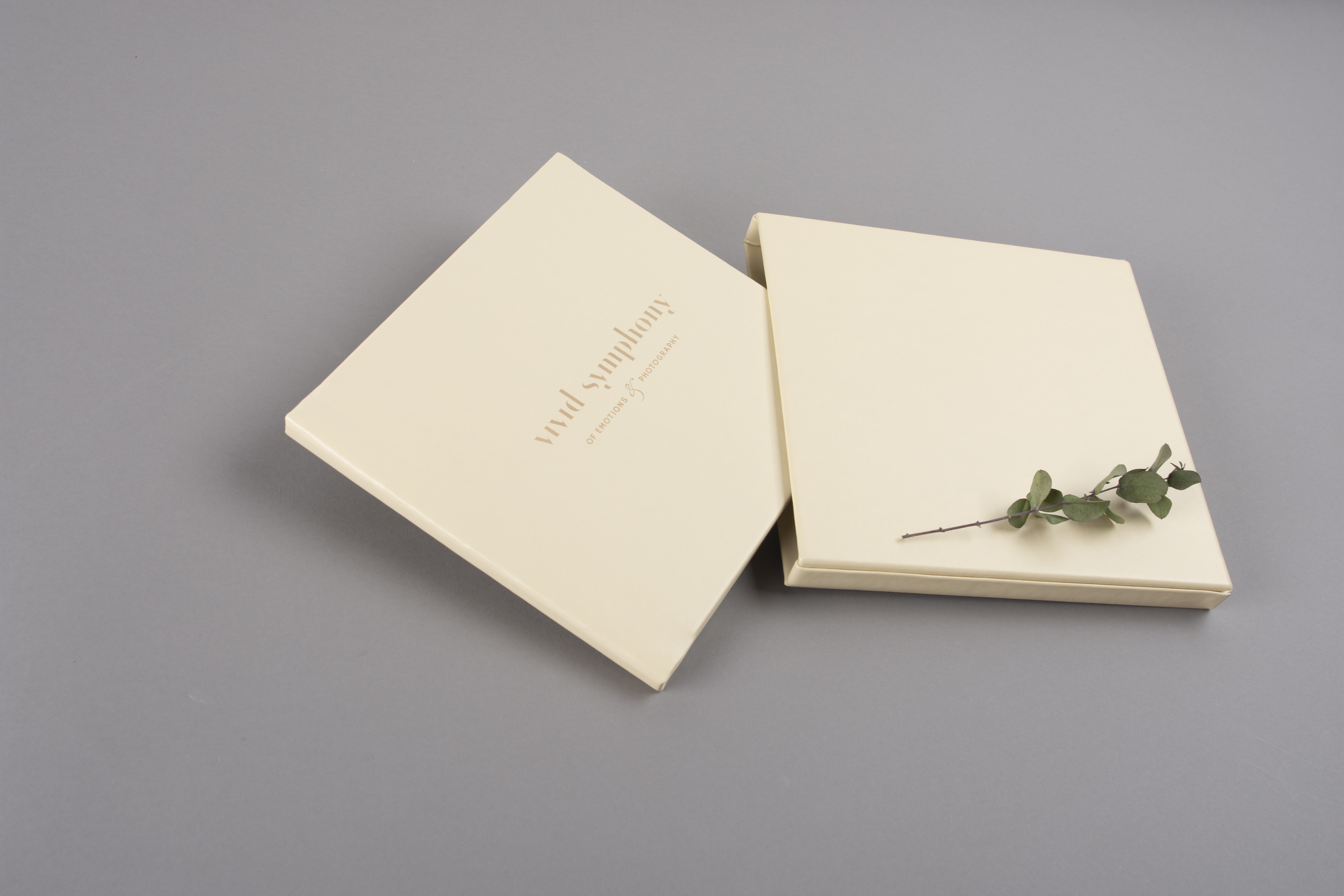 Moreover, these can be made to perfectly match your photo product with its selection of 10 size options, 60+ material options, and the ability to add personalized text or a custom logo to the cover with UV printing or Laser Etch technology.
Or, you may choose to go for a different, yet complementary color/material for your Slipcase to really have the overall product pop.
Slipcases are another form of proof that a little can go a long way. You'll be sure to standout amongst your peers and be attractive for your clientele with these little details showing your professionalism, attention to detail, and sensible style.
Box for Prints
Packaging isn't only for albums. Don't forget about your smaller ticket items, too. In fact, remember those items especially.
For example, prints.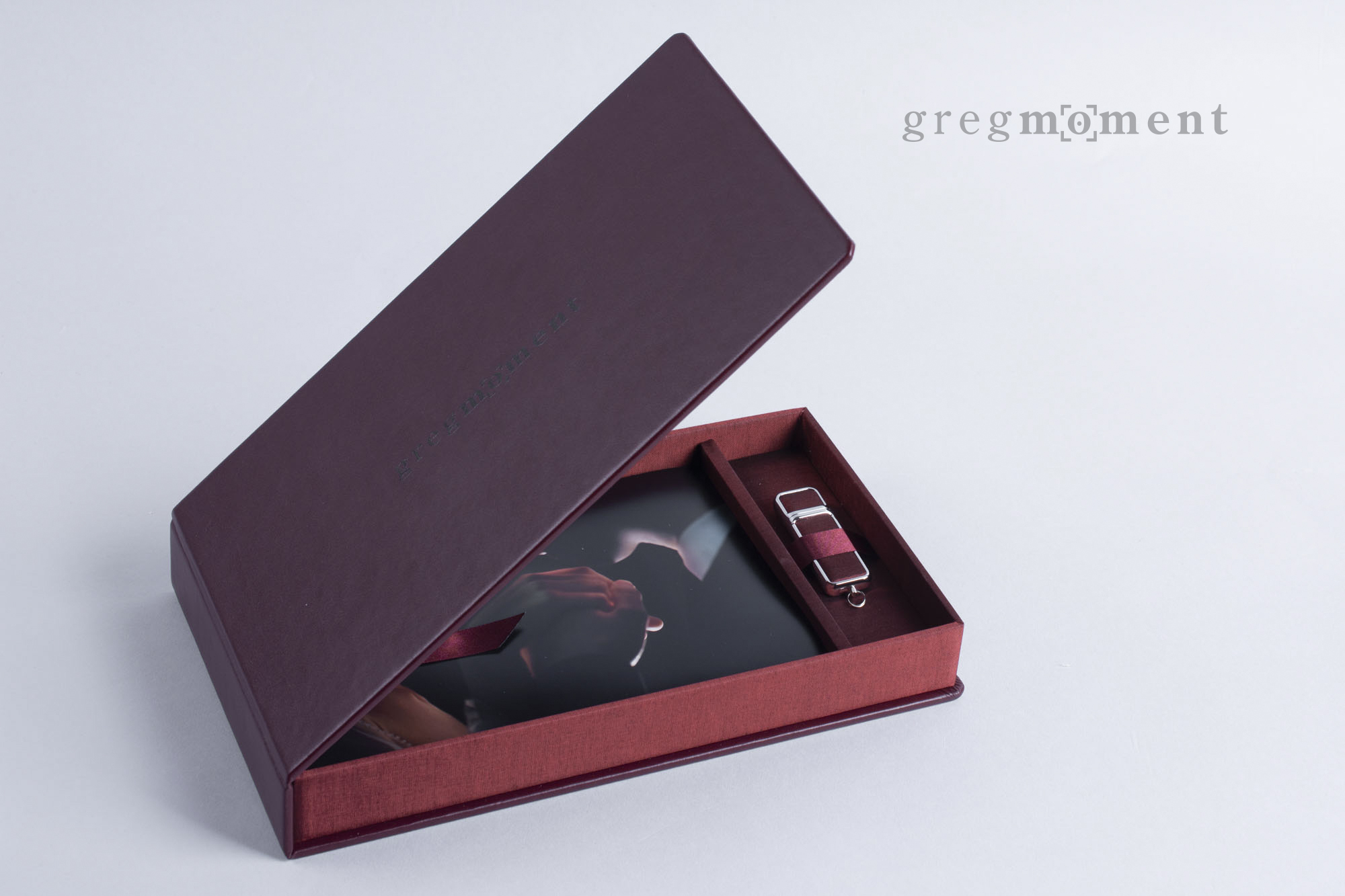 A Box for Prints is essential as prints are that quintessential product that leaves fear of getting damaged in your client's minds and begs for an appropriate place to keep it all together. That's precisely what this will provide you and your client: piece of mind for their professional prints.
This built-in solution will make the product more attractive and your attention to their potential issues will help to set you apart and establish your name as a thoughtful service provider.
More concretely, these boxes allow an opportunity to personalize them for your client and/or your own brand promotion. You have the option to include text or a customized pattern on the cover or backside of the box. Available in a plethora of sizes, over 60+ material options, and two depths to accompany even the largest of orders, these boxes are sure to satisfy your needs.
Don't forget the packaging possibilities for even the smaller ticket products as with it they can become an elevating product offer able to attract and reinforce your name as a top-of-the-line service professional.
Gift Bag
That memorable, finishing touch.
Our Gift Bags offer the ideal way to deliver your products to your clientele. A neutral white with a subtle pattern, our Gift Bags are designed to match any project, brand, and client's style.
Available in three sizes – Small, Medium, Large; we have bags appropriate for any of our products. (See photo below for more detailed info)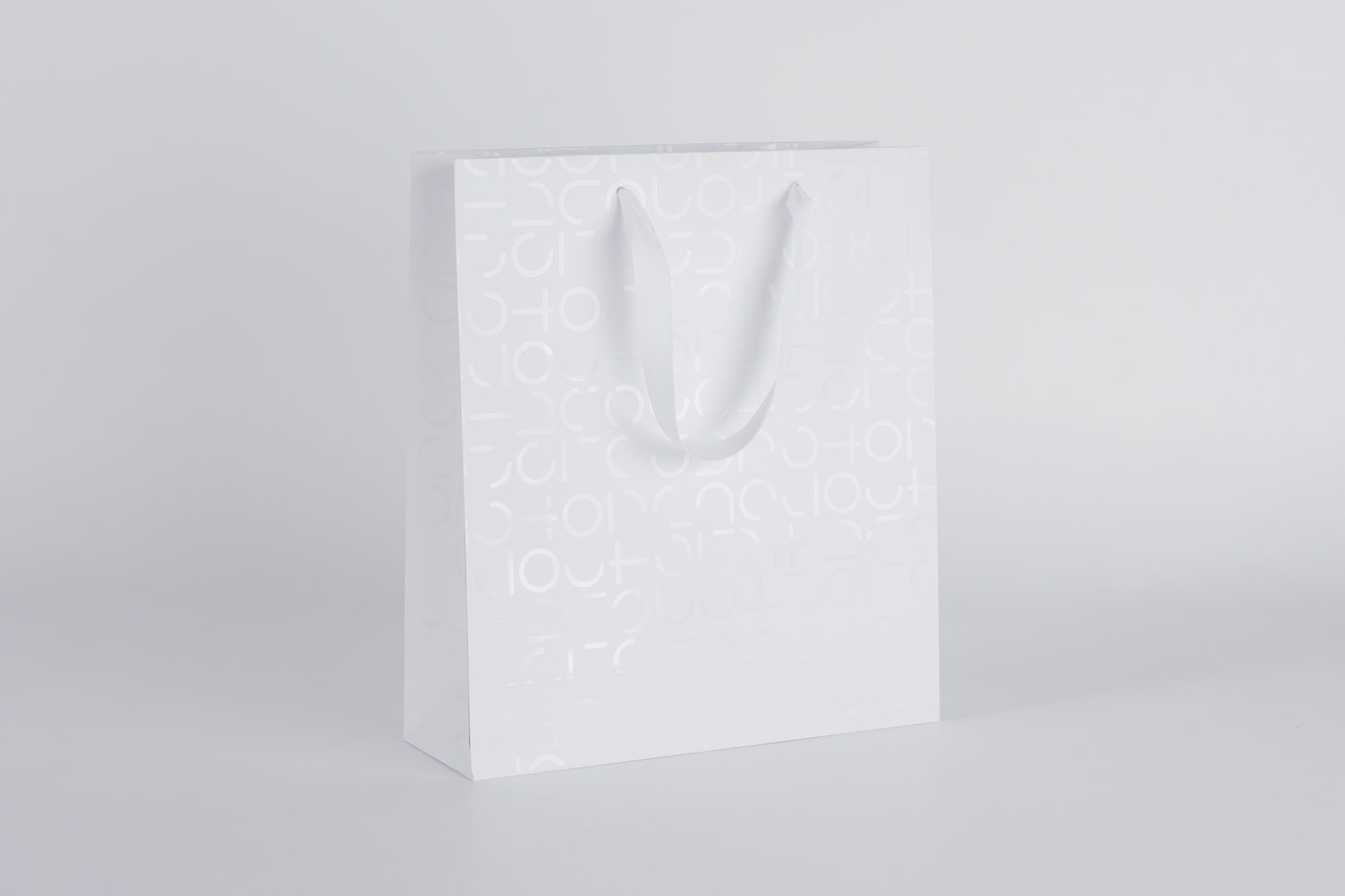 The bags are the epitome of that 'final detail' that won't go unnoticed but leave a positive impression on your clients and cause them to keep your name in mind for future needs.
You might consider even having these around during your reveal sessions as they may catch the eye of your clients and be something they request themselves. Or, if you know your clients are ordering for a family as well, consider offering these as ways for them to deliver the gifts to their families.
A simple yet effective and versatile product package.
Professional Photography Packaging for the Upsell (or Cross-Sell, or Higher Sale)
With ample options to choose from, professional packaging for your photography products is an avenue worth exploring.
In fact, beyond the four major factors we listed above about how it can protect and secure your products, attract you to buyers, reinforce your brand, and help you stand out; packaging can also directly and positively affect your profit line.
Packaging makes for a natural cross-sell in the form of 'How about a box for those prints to have a place to store them and keep them safe.'
Or, as an upsell, 'How about a box and USB to go along with your photo album?' (going from a stand-alone professional album to an upgrade Complete Album Set). Yet, if those are too direct of a sales approach for your tastes, you can simply work the packaging into the price.
Say you charge $500 for a standard album; with a box, you can make that price $750, and the client doesn't need to know you only paid a part of that for the box itself. Yet, from an outsider's perspective, a high-end album with a matching, hand-crafted, durable box at $750 would be an understandable price. This could be a win-win situation for you and your brand.
Now, these numbers are completely fictitious utilized simply to illustrate the point. Of course, the exact pricing and strategy are dependent upon your business, your client base, and what you're comfortable with. However, the fact remains: the opportunities to offer professional packaging are as many as the choices available.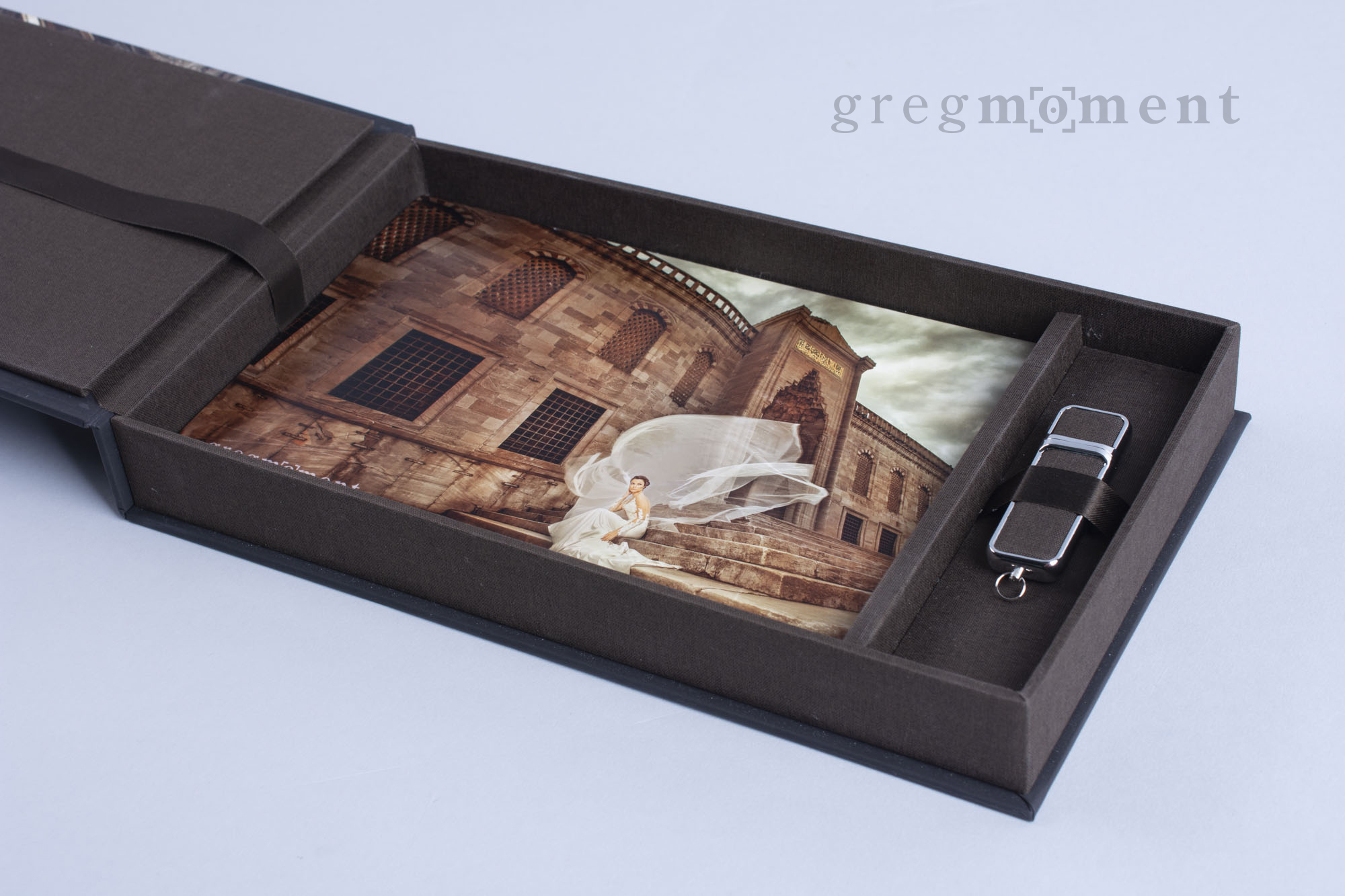 Moreover, we often think of packaging as the 'clothes' or fashion of products.
A fair, if imperfect, comparison.
But with that, we'll close with a poignant quote from the fashion world that applies just as much to the world of retail and business as it does fashion. Stressing the importance of what literally meets the eye, fashion designer Miuccia Prada states:
"What you wear is how you present yourself to the world, especially today when human contacts are so quick. Fashion is instant language."
In the world of packaging and branding, this couldn't be more true as well. Providing your business a way to catch the eye of your clientele quickly is not only in the realm of good retail but also good business. And, like fashion, the packaging is instant language.
Sign up for blog notifications
& Always be up to date on new posts