Need a quick, easy, but beautiful way to add personal details to your products? How about four ways? Read on to learn about four simple, yet totally satisfying, ways to give your products the personal touch.
Remember: personalizing your client's orders is one sure fire way to keep make them happy. Luckily at nPhoto we offer four easy, everlasting ways for you to customize and personalize your photo products.
*But before we continue, it is important to note that, Personalization Option availability is dependent on the material you choose.
Not all textile/leatherette options are able to use all the methods mentioned. Be sure to download our Online Swatch Book where you can find every material we offer as well as the personalization technology available for every material and color on offer.
UV Print
The most common method we offer for custom text, dates, and information is UV printing. UV Print, as the name suggests, prints the information over the top of the material you've selected for your product.
So, for example, if you have an Exclusive Collection Photo Book Pro in A30 Warm Grey textile with a UV Print of the couple's names, the names ('Lena & Alexander') will be printed and placed on top of the actual A30 cover textile. This differs from our Laser Etching option which literally burns through the first few layers of the cover material to achieve it's effect.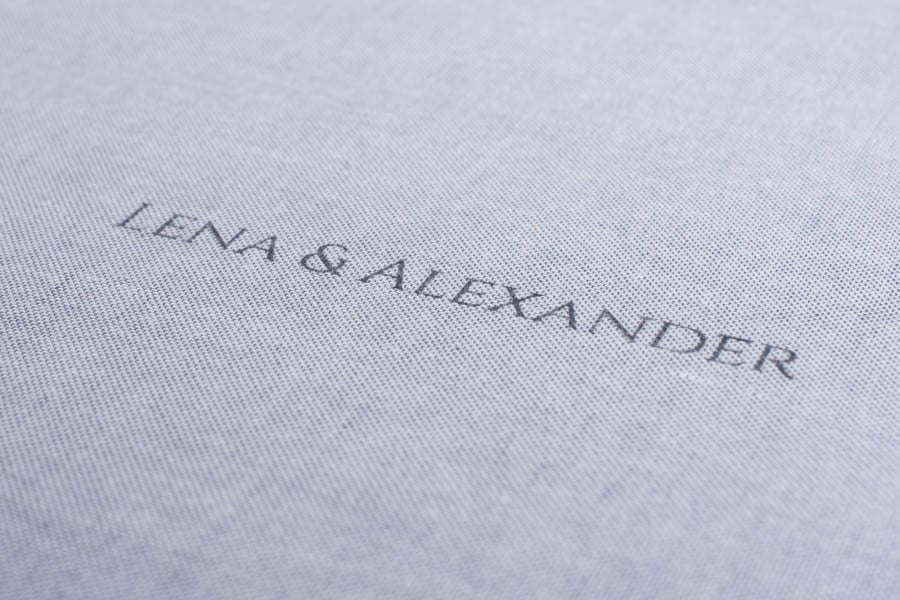 UV Print A30 Warm Grey Textile
Each UV print color is carefully selected by our design team to match the material color you've selected for your product.
Due to the fact that UV Print doesn't involve any part of the cover material to be affected, this customization method has the widest range; being available in nearly all of our cover material choices.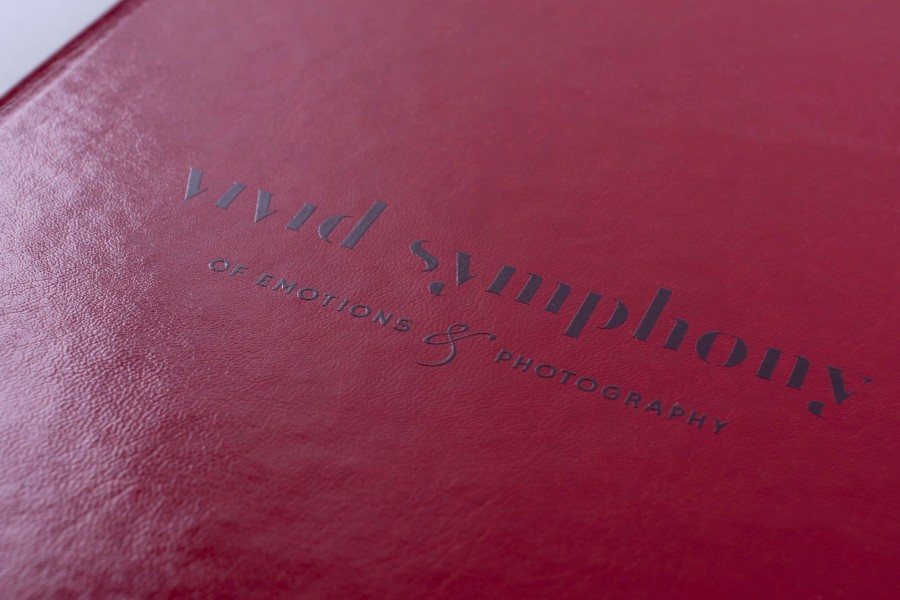 UV Print C15 Cranberry Leatherette
Check out our Online Swatch Book for a comprehensive look at all our cover material and color options as well as what personalization methods are available for each specific cover material option.
Laser Etch
Laser Etch is a stunning, yet more abrasive form of personalizing a product. In this method a laser is literally burning away the few top layers of the cover material to expose a contrasting, yet matching, layer underneath. This creates an impressive and permanent form of customization.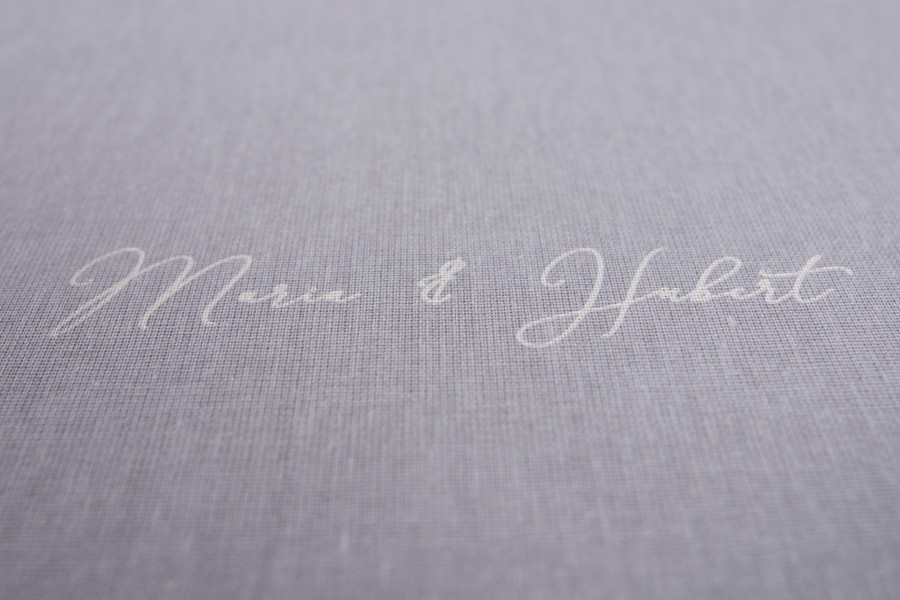 Laser Etch A56 Mist Grey Textile
As mentioned above, because of it's invasive nature, Laser Etch is not available on all cover materials. Be sure to download our Online Swatch Book to see all our material options and what methods are available for each cover material and color option.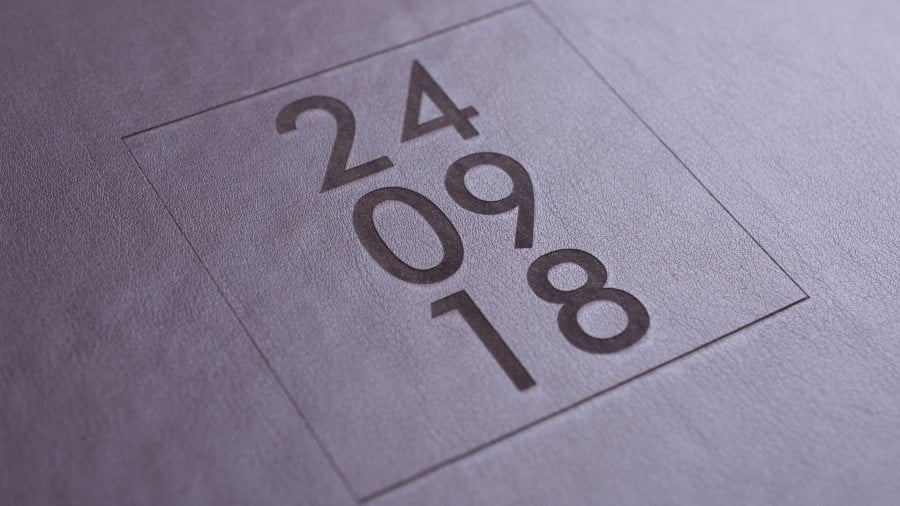 Laser Etch E6 Walnut Leatherette
Embossed Text
This classic, and classy, style of customization impresses a bookbinding font into leatherettes to leave a lasting and elegant personalization.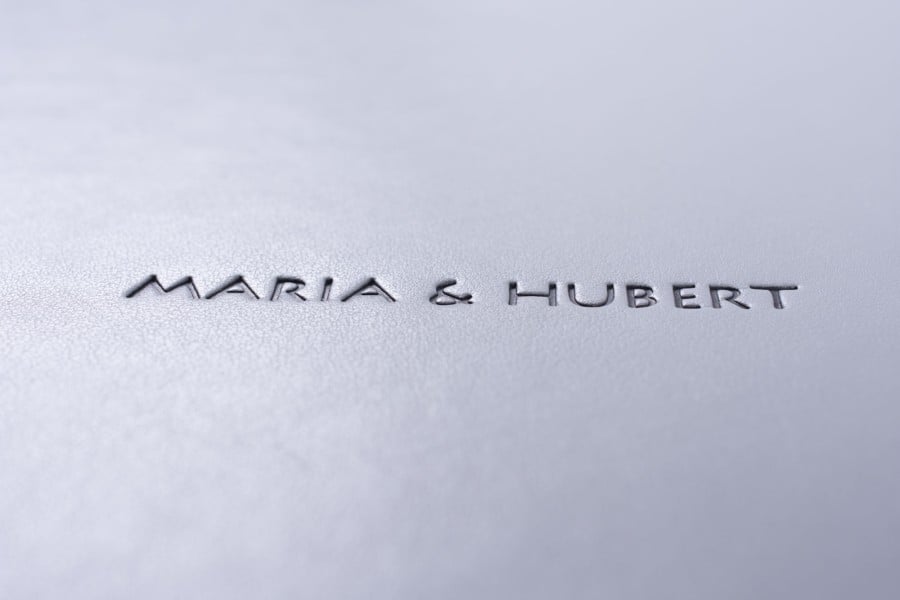 Embossed Text with Grey Foil on J28 Leatherette
With Embossed Text you can also choose to have the font be embossed plain; or with foil colors to accentuate the experience. See the image below to see all foill options we have on offer for Embossed Text.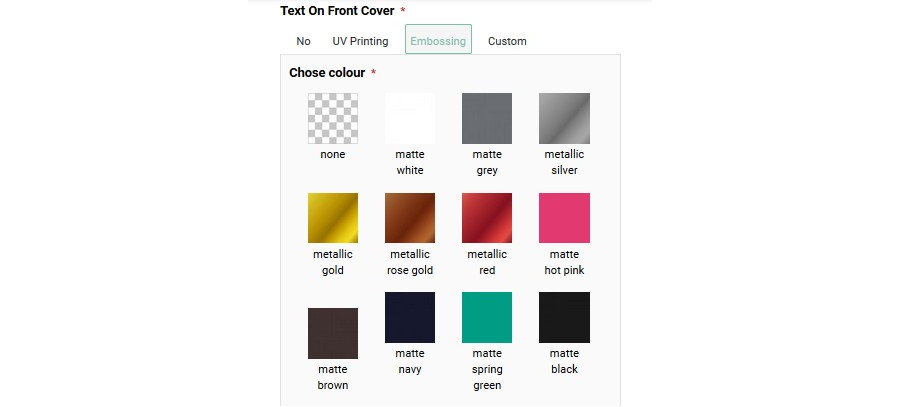 Our Embossed Text foil color options. Use the perfect color to match the product.
Embossing is only available on our leatherettes, but even still, it is not available on all our leatherette options. Please consult our Online Swatch Book, or web store to know which specific options allow for embossing.
Custom Logo
Not all personalization options have to be for your clients ;) We also make it easy for you, the professional photographer, to brand each of your products with your own logo.
Custom Logo UV Printed on J28 Leatherette
To do this upload your logo as a vector file. Then upload a document showing us where you'd like it to be placed on the product.
The following extensions are acceptable for you to upload your logo vector file: .ai/.cdr/.svg/.eps/.pdf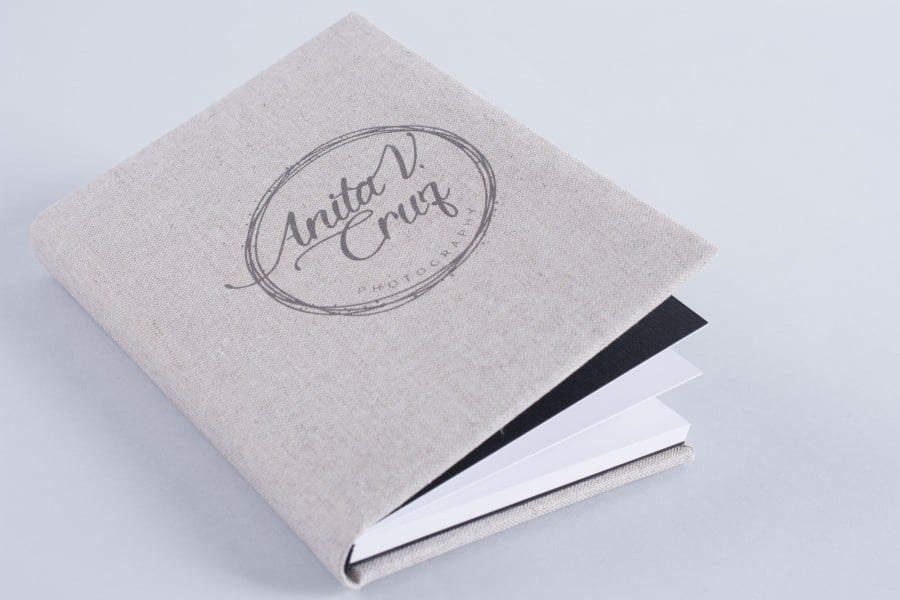 Custom Logo UV Printed on A55 Cappuccino
Your Logo will then be produced in either UV Print or Laser Etch – depending on your choice and what the cover material allows.
For more about how to add a custom logo to your product see How to Add a Personalized Logo to nPhoto Products.
Be sure to put a smile on all your client's faces by giving them high-quality, long-lasting print products personalized with their own information and your own logo. Made easy with us at nPhoto, you have three options to embellish our professional photo products. Not all options are available on every product, but every product has one way it can be personalized.
Sign up for blog notifications
& Always be up to date on new posts