Did you know you can personalize nearly every product from nPhoto with your own custom logo?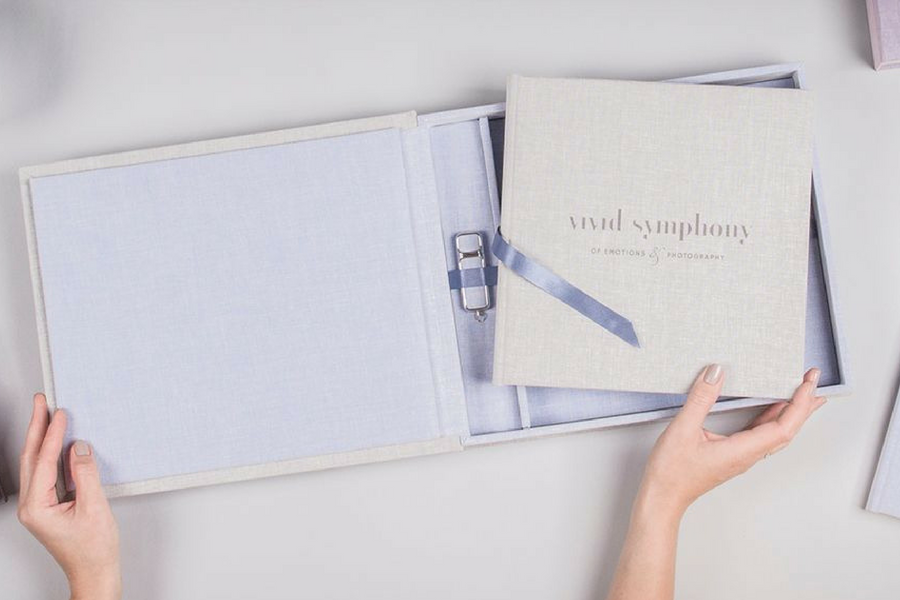 No, your not dreaming, you can, and here's how.
We believe it is essential to our clients to stay out of the way of their clients. That's why as a company we will always be invisible to the end-user; that is, to your client.
In this way you will never see the nPhoto logo on any of our products. Instead, however, we are happy to help you adorn your beautiful work with your own logo.
Today, I will inform how you can do just that: add your own logo to our products, in 8 simple steps....
Step 1:
Convert your logo to a vector file, or create a vector logo file from scratch, using a program such as Adobe Illustrator, Corel Draw, or Inkscape - with Inkscape being free to use.
For a free tutorial with Inkscape see here: Inkscape Free Tutorial.
We currently accept five file extensions for logos: .ai, .cdr, .svg, .eps, .pdf
Only files with one of these extensions will be accepted by our software.
For information on how to convert your logo into a vector file see here:
Converting an Image File to a Vector File
Step 2:
Re-name your saved vector file the dimensions you would like the final logo to be, and the technology you would like to be used [either UV print or Laser-Etch].
So, for example, a final file type should be named something like UV5x3in.ai or Laser6x6in.ai
Step 3:
Create a file showing us where you'd like your logo to be placed on the final product with a measurement scale for reference and assured accuracy.
Step 4:
Submit your own logo on our website in the second step of the preliminary design stages of product design.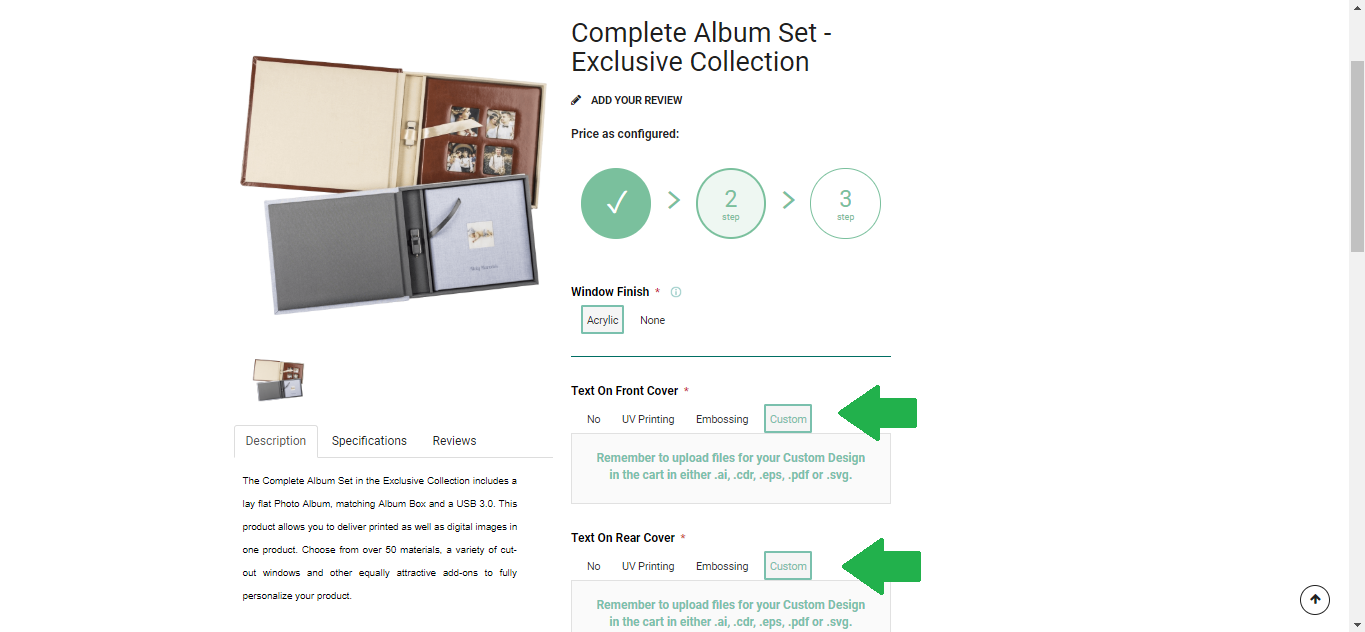 At this stage select the "Custom" option where it asks for text on the front and back cover.*
*If you don't want text on one of the covers simply select "no" for the cover you'd like to leave blank.
Step 5: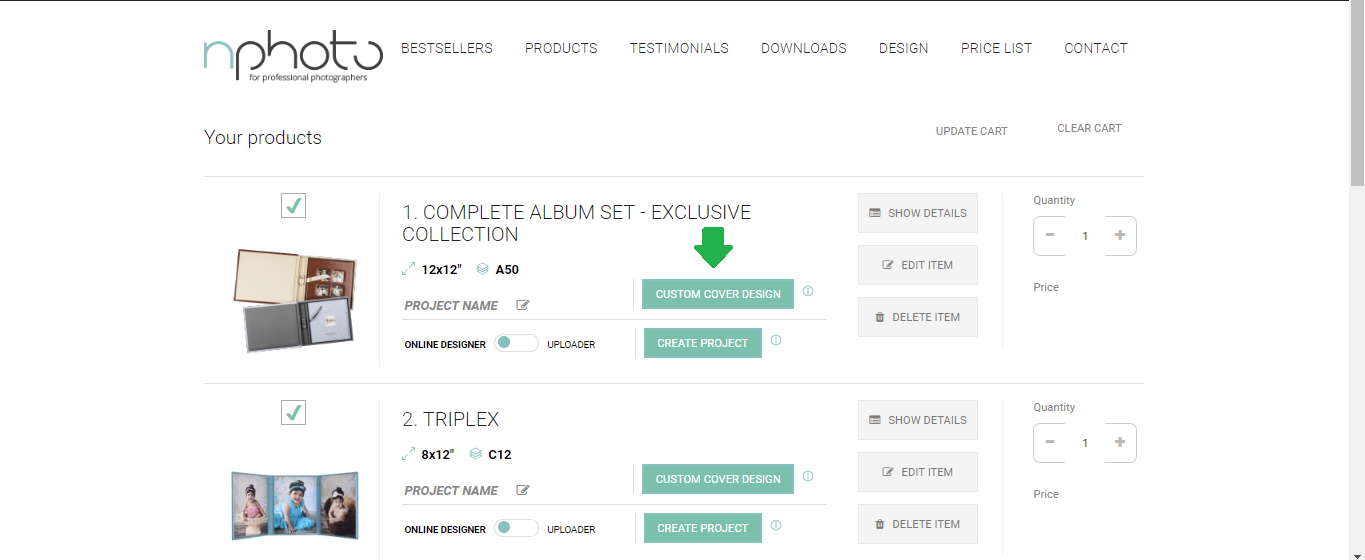 View you product in your cart once you've finished the preliminary design steps, and click the "CUSTOM COVER DESIGN" button.
Here you are prompted to upload your a vector file in the appropriate space on the right of the screen.
Step 6: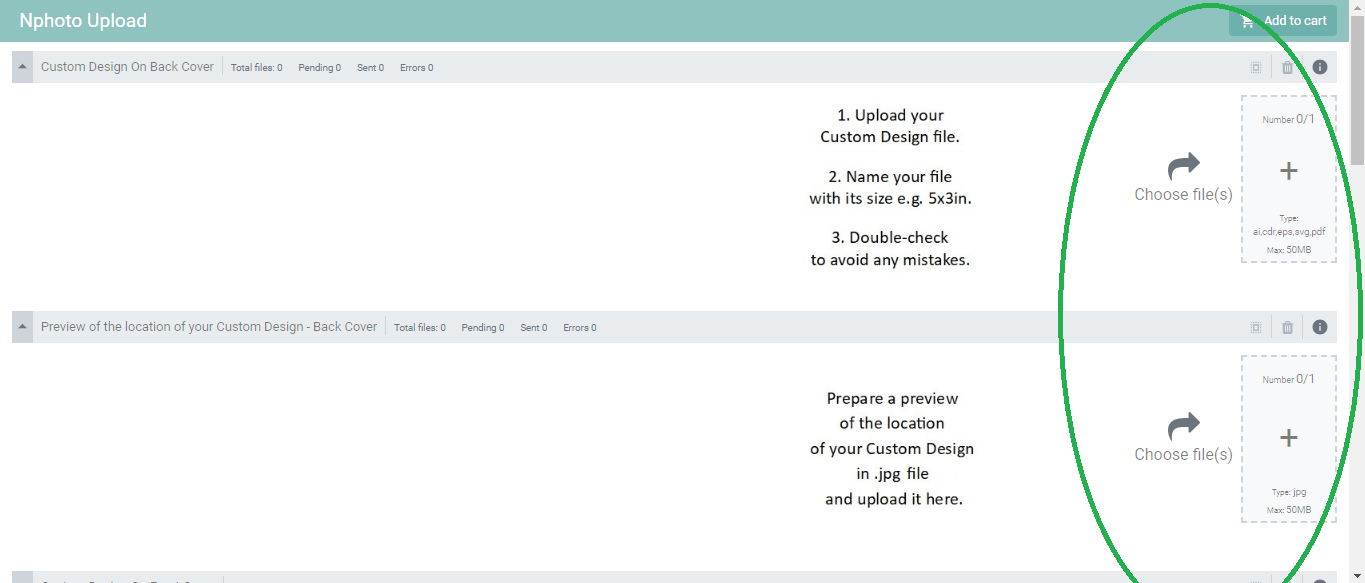 Upload the vector file in the top box provided on the right side (see circled area).
In the box below (see circled area) provide a .jpg file showing the location where you would like your custom logo design to be placed.
*NOTE: if you'd like your logo to appear on more than one cover you will be prompted to upload your file for each specific space, as well as a .jpg file showing its location.
Step 7:
Once you've included your files, finalize the upload by click on the green "Upload files" button under each box.
If everything was done correctly your screen should appear like this: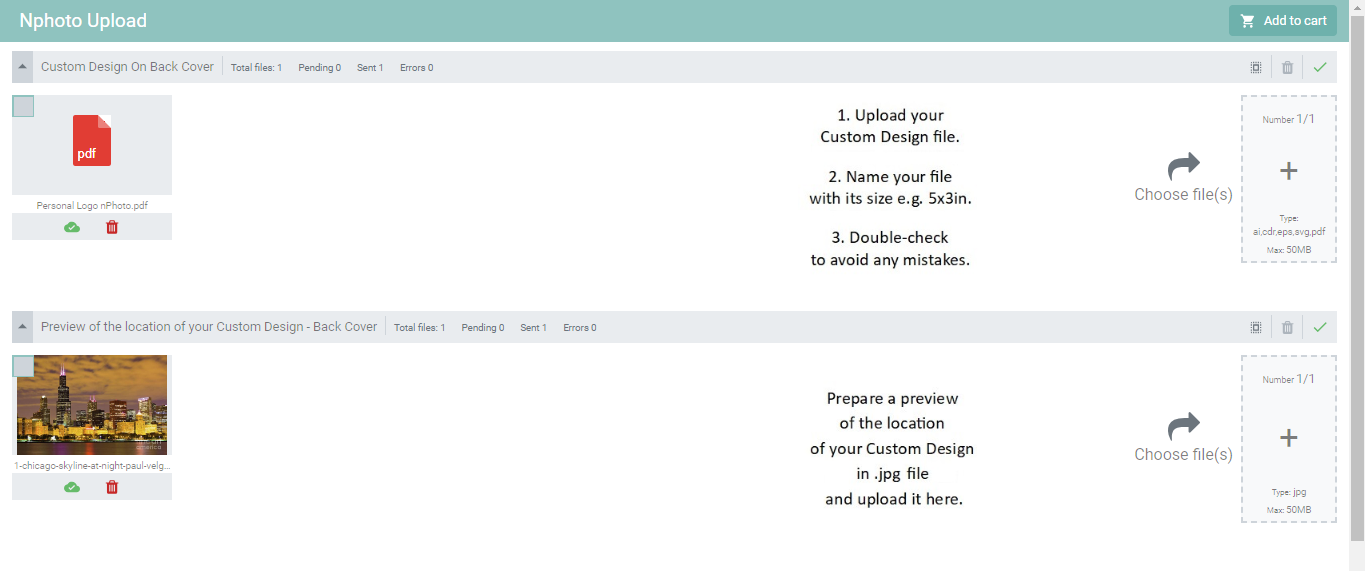 Step 8:
When you've finished uploading, click the "Add to Cart" button on the top-right corner and then select "Yes, add to cart" on the pop-up window. Please wait for the system to complete implementing your changes to your project. You should automatically be re-directed to your cart with your changes saved.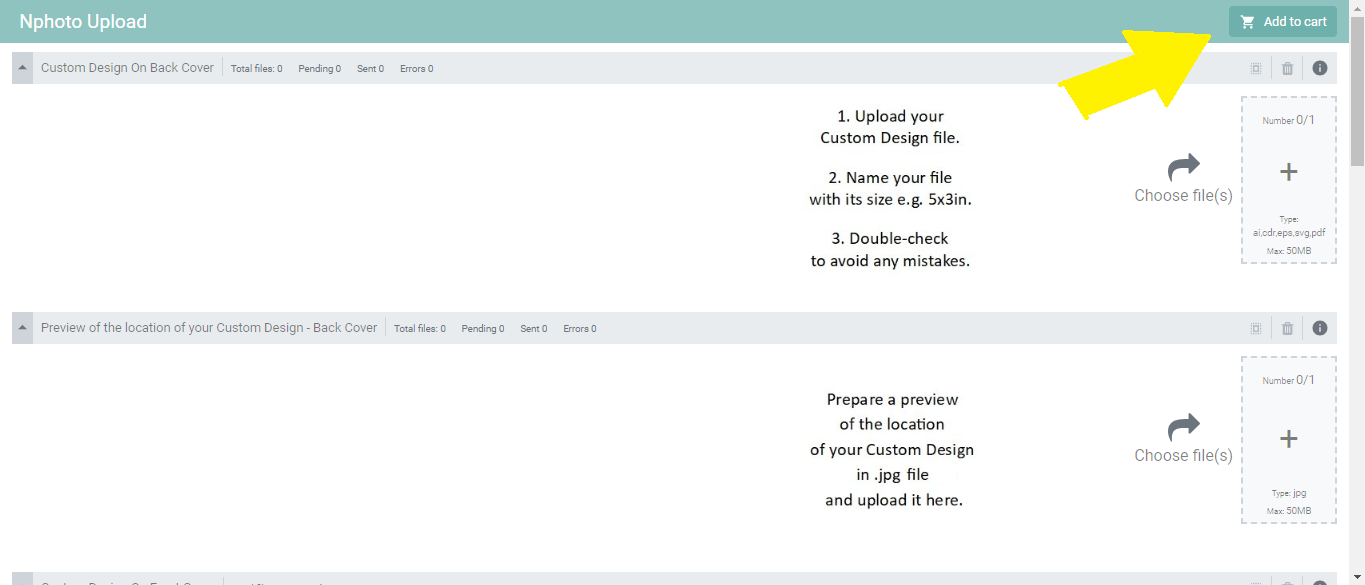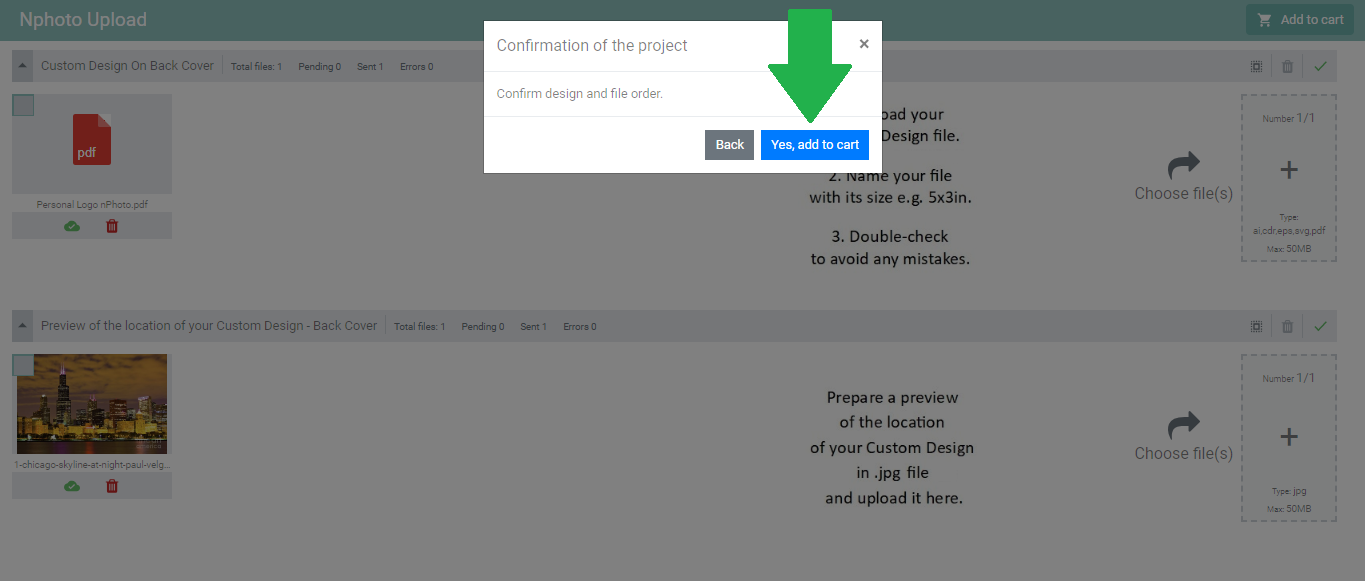 You are now able to finish designing your project with your own custom logo!
Sign up for blog notifications
& Always be up to date on new posts