"Never judge a book by its cover," well, here at nPhoto, let it pass just this once. That's because we're here to announce our Demo Cover Pack offer.
Our Demo Cover Pack allows you to choose 5 cover options out of 24 pre-designed projects. The demos also come in a pre-designed album box to keep them safe and stored nicely and are labeled on the back to know which is from which collection.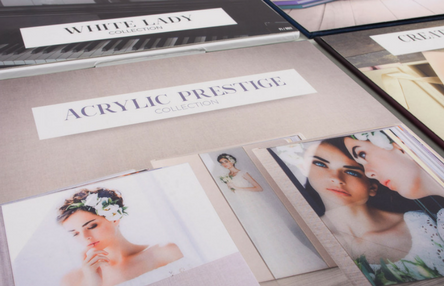 The Cover Bears All - Show Your Clients the Options
After all, the cover is what sets our collections apart. That's why this product makes so much sense and is the ideal complement to your studio collection.
With our Demo Cover Pack, you'll be able to experience many different options we have available without breaking the piggy bank and purchasing multiple albums. Moreover, we understand it's inconvenient to carry a boatload of sample albums to IPS meetings or even have them take up too much space in your studio.
With the Demo Cover Pack, your clients benefit as well. Show them a true album and the Demo Cover Pack and explain that they choose which cover they like, and no matter which they decide on, the inside will look like the full album on-hand.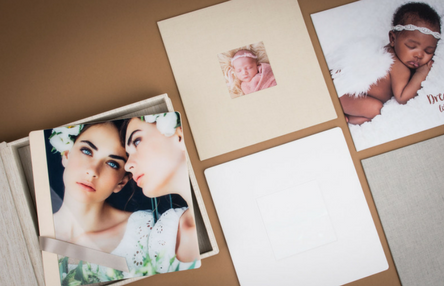 The Value of Cover Pack - Great Tool for Upselling
Of course, the Demo Cover Pack is a tremendous value and profit tool. Since it's available to you for a cheaper price than buying all those sample albums separately and provides the same range, every sale you make with it ensures a tremendous return on investment.
Again we offer you the choice of 5 cover options out of a pre-designed 24. Having pre-made cover designs allows the product to be sold to you at a better price, thus, a higher profit for you!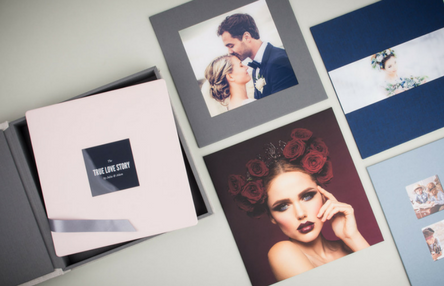 At nPhoto, we are always keeping you, the professional photographer, in mind. So you can feel extremely confident covering up with nPhoto and our latest Demo Cover Pack.
Get one today, show your clients, and watch their eyes light up at the beautiful options available to them.
Also, we'll then – just this once – let you and your clients judge us by our cover ;)
Click the link below to start designing your Demo Cover Pack. If you aren't a member, you'll have to register an account with us first.
See also:
nPhoto Feature: Master Photographer Andria Lindquist on How Your Experience is Your Image
Why Sample Albums are a Must-Have in a Professional Photography Studio
Why the Triplex Has the Power to Transform Your Photography Studio
Sign up for blog notifications
& Always be up to date on new posts