Some believe 3 is a magical number. I don't know, but there sure is something special about our product of three. Why not take a minute to learn about our Triplex and how it can benefit your business? I'm sure you'll be surprised by the value this practical photo product can offer.
Perch it precisely on a small table, dresser, or desk; a great thing about the Triplex is its practicality - it can go virtually anywhere and add instant elegance and emotion.
Some may say that 3 is a crowd, but I prefer to think of 3 as being just perfect. Take, for example, our Triplex: three photos mounted in a beautiful display that closes to appear as a sophisticated book.
Truth be told, these photo products can sometimes be overlooked by photographers, but I can't understand why. Similar to parent album packages, Triplexes are an ideal upselling tool. Moreover, Triplexes are excellent, succinct displays of beauty in their own right.
Triplex: The Power of 3
Our Triplex is the perfect balance between showcasing your skill and not overwhelming a client. In fact, I've always liked the creative challenge in editing it presents professional photographers by forcing them to capture a shoot, emotion, or theme in only three photos. With the Triplex, you don't just give your clients a collection of photos, but instead a concise story or experience defined in three powerful images.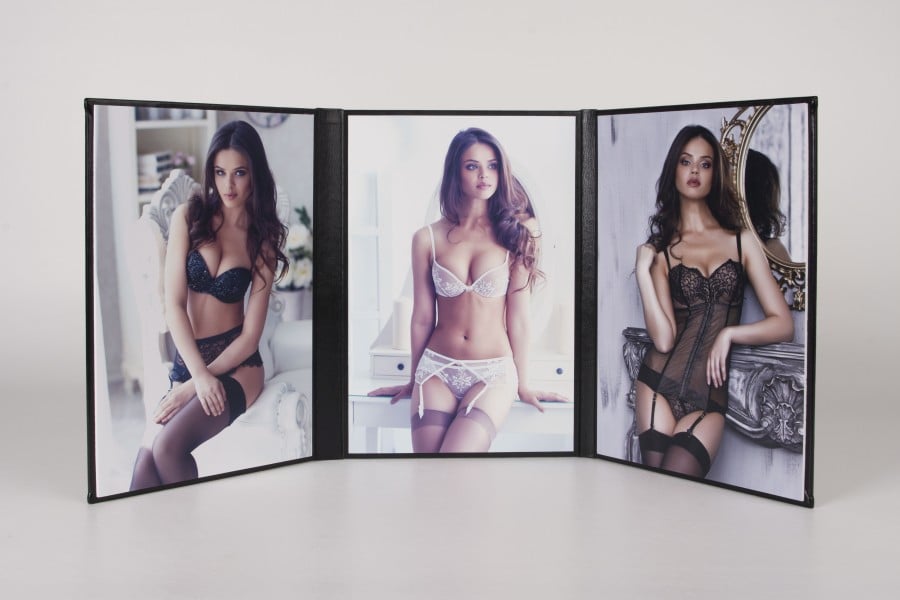 Boudoir shoots go perfectly with the Triplex and make for a wonderful gift for the groom from the bride on the wedding day.
Even more, the Triplex comes available with many different design options. You can create it from a selection of over 20 different elegant leatherettes and 6 different size options. Be sure to check out the Triplex product section on our website for all the design details.
What is it Good For?
The Triplex is a medium that could fit any style of photography. However, it suits boudoir, glamour, newborn, and maternity photography well. Pairing these types of photography with a few striking photos makes for the perfect gift for your clients to give to loved ones. The fact that the Triplex is, by nature, a smaller product lends itself to being an ideal choice as a gift for a birthday, anniversary, or Mother's/Father's Day.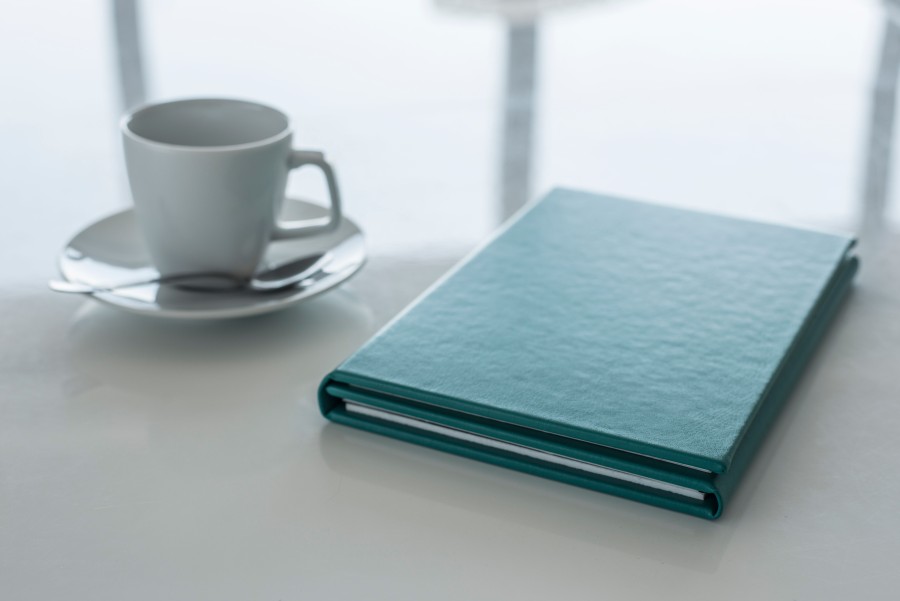 When closed, the Triplex mimics a sleek and sophisticated journal just waiting to be read. Its tri-fold design also makes for great portability and protection.
The Sell of the Triplex
As mentioned above, the Triplex nearly sells itself as it's an ideal format for a gift for a loved one. Moreover, they make for excellent upselling tools as well. If a couple has a wedding but doesn't want to invest so much to grab the Parent Album package, you can offer them an album with a Triplex (or two) instead. This way, they'll still have something for the parents or other special ones. The same can be said for those precious maternity/newborn shoots. You can even get creative and suggest a Triplex as a small example of print for those clients who seem stubborn to stick with a digital option.
As we see, the Triplex can easily be considered an MVP of any photography studio. With just a little creativity, it's a sensible sale for any occasion. All the while, it's a low up-front cost for the photographer and takes up little space. I call that a trifecta. I guess there really is something to this "power of three" thing.
Sign up for blog notifications
& Always be up to date on new posts