DreamBook...
Does it ring a bell?
If you're familiar with us at nPhoto and our professional printed products it may, but perhaps not as resoundingly as it should.
DreamBook 4K...
How about that?
Well, that is – to be technical - it's official name; and thankfully so as it does the product a bit more justice as it gives a glimpse into the incredible output it offers – 4K definition.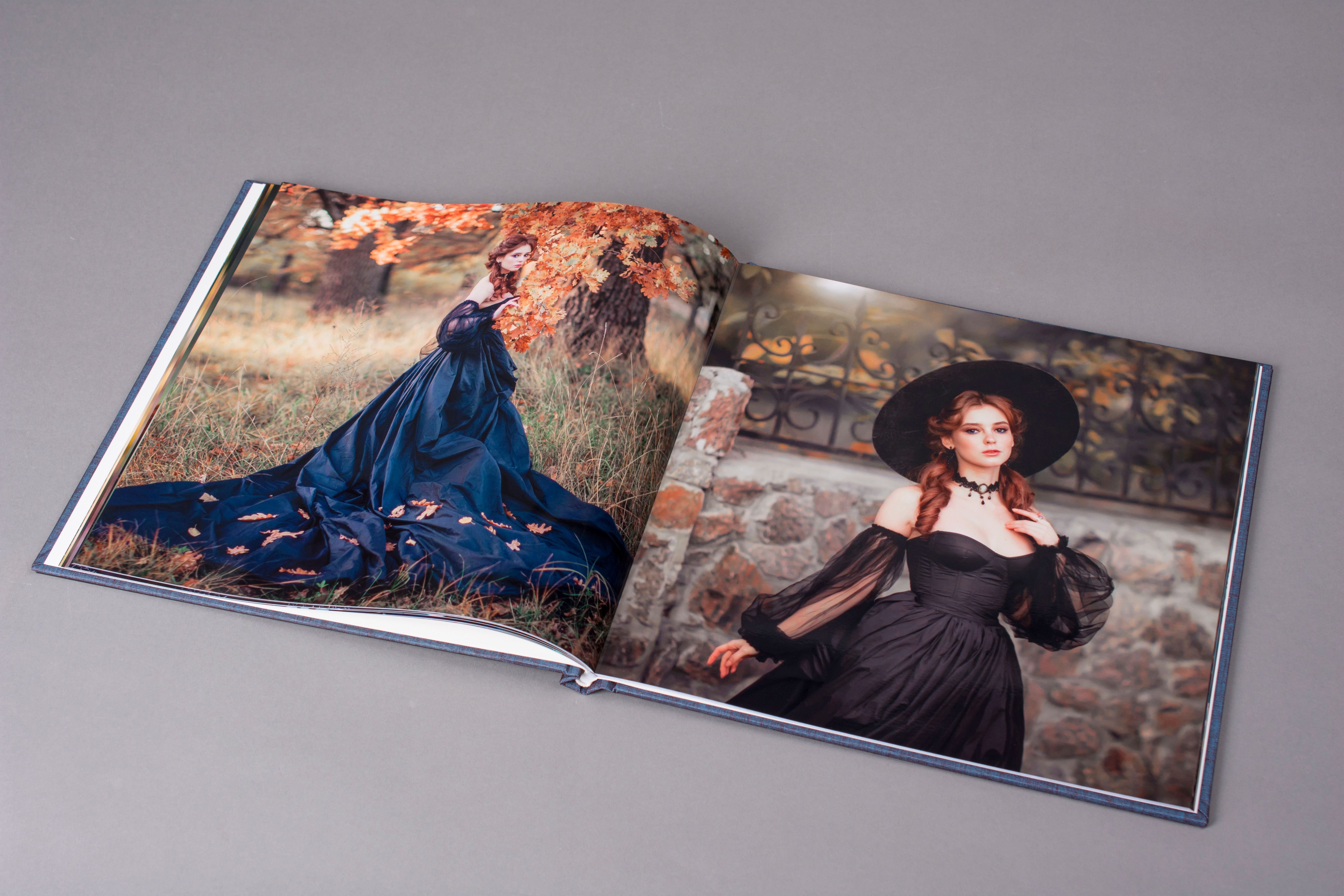 And, well, there you have it. That's it.
That's the most under-heralded, [under-utilized] print product on the market. nPhoto's DreamBook 4K – printed using the state-of-the-art Canon DreamLabo 5000 is – without a doubt; the most potent, powerful, game-changing print product available.
Read on to found out just why exactly this is so, and why you need to be stocking this in your professional photography studio – immediately.
The Quality of Your Dreams (Come True)
We all crave that superb quality – those colors so true they deserve to be law, that light so vibrant you wonder when the star will finally form, the skin so vivid you expect to feel it. Well, this is precisely what the DreamBook 4K delivers.
Artwork by Lory Marie.
Printed using the most advanced printer on the market, the Canon DreamLabo 5000, the DreamBook 4K never fails to impress. The product is built specifically for the printer which produces it. Everything from the paper options to the ink that graces said paper is designed with purpose and intent – that is to deliver the most stunning images imaginable.
Speaking of ink, the DreamLabo 5000 uses an unmatched fortified seven-dye ink that employs the CMYK scale with an additional photo cyan, photo magenta, and gray ink. The results of which are precise, smooth, and incredibly faithful colors displayed in remarkable 2400DPI. Skin tones, as well, are more natural thanks to the fortified dye-ink and its smooth gradations.
Yet, despite this impressive display of color the DreamLabo and the DreamBook 4K may just shine the brightest and show its true colors with its black and whites. Thanks to that additional gray ink, the resulting images in the black and white scale are in a class of their own.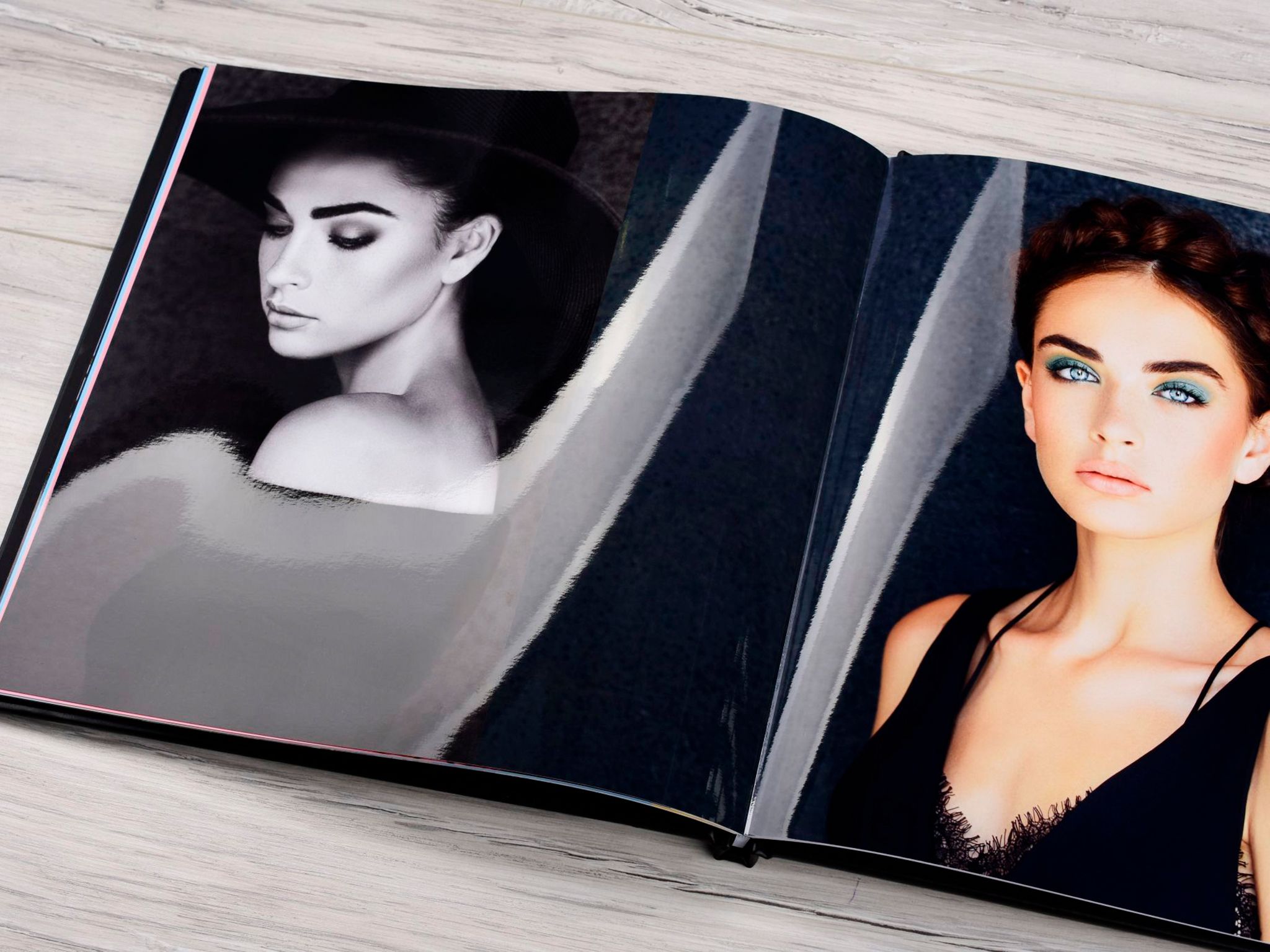 Is there such a thing as too much quality?
In terms of the book itself; it is hand-crafted in the heart of Europe and available in multiple collections with your choice of over 60+ textile and leatherette options, so you can find the perfect style to fit your project.
The Book contains anywhere from 20 to 120 soft, nearly-lay flat pages and opens up for breathtaking full-spread displays.
Moreover, the book can be compiled as a set and come included with a matching, hand-crafted box and USB option.
As for under the covers, you can choose among three specific, specially-designed Canon paper finishes: Satin, Lustre, or Glossy.
For more information, see the DreamBook 4K and Complete DreamBook 4K product pages on our website.
DreamBook 4K: The Uses
Can you have too much of a good thing? Can images be too good quality? Ultimately, we suppose, that's for your clients to decided – but we don't think so.
Nor does the DreamBook.
The DreamBook 4K unapologetically; boldly shouts quality and renders your images in astounding displays.
This makes it an ideal product for any genre and never is it out place. Take your wedding, newborn, senior, and portrait shoots to a whole new level. Give your clients something above and beyond what they expect and that will truly blow them away and leave them speechless.
Essentially, the uses for the DreamBook are no different than any other album or photo book. Only, it is ultra high-quality and unparalleled print definition. In this way, despite the general (mis-)conception of photo books being second-rate to the more regal, elegant albums, the DreamBook 4K is a suitable option for even the most significant occasion.
Don't be shy, show that prospective wedding couple, or maternity client a Sample with a DreamBook 4K any more so than you would an album.
Furthermore, if you use it as a Complete Set then you've covered all the bases and will be giving your clients everything they could ask for.
Artwork by Lory Marie.
In short, the DreamBook 4K is for those significant moments when you want to absolutely blow your clients away and leave a lasting impression. The next one of your clients asks for something that will 'WOW', confidently tell them 'I know what exactly what you need. Don't worry I've got you covered,' and reveal your Sample copy.
One, last, important point of mention: the DreamBook 4K – with its unique quality – is a perfect product to make a great sale. Lets face it, while it certainly isn't all that being a professional photographer is about, making money is essential. The price point we put on the product compared to what could be charged given its quality leaves a lot of room for [reasonable] profitable adjustment by you, the professional photographer.
Why is the DreamBook 4K so Under-Utilized?
OK, so with all that's been said, how-why is the DreamBook 4K so unheralded?
That's a great question. One we're still not entirely sure about ourselves. But if we had to gander we'd guess it's under-appreciated because it's overlooked.
Think about it: unfortunately, the DreamBook can all too easily fall into that unknown, uncomfortable, awkward chasm somewhere between photo albums and photo books.
Admittedly, there are those special occasions that call for something substantial where the mind thinks of albums and looks no further – and understandably so – then, when we hear 'photo books' we think of something you might buy from Wal-Mart or Costco.
That's especially what your clients think; and it's essential to always keep that in mind. Despite that urge we all possess of bucking the trends and being the free-spirited, soul-fulfilling artist the reality is as business-owners (which all professional photographers are) the need is to give the people what they want – or, what they didn't even know they wanted.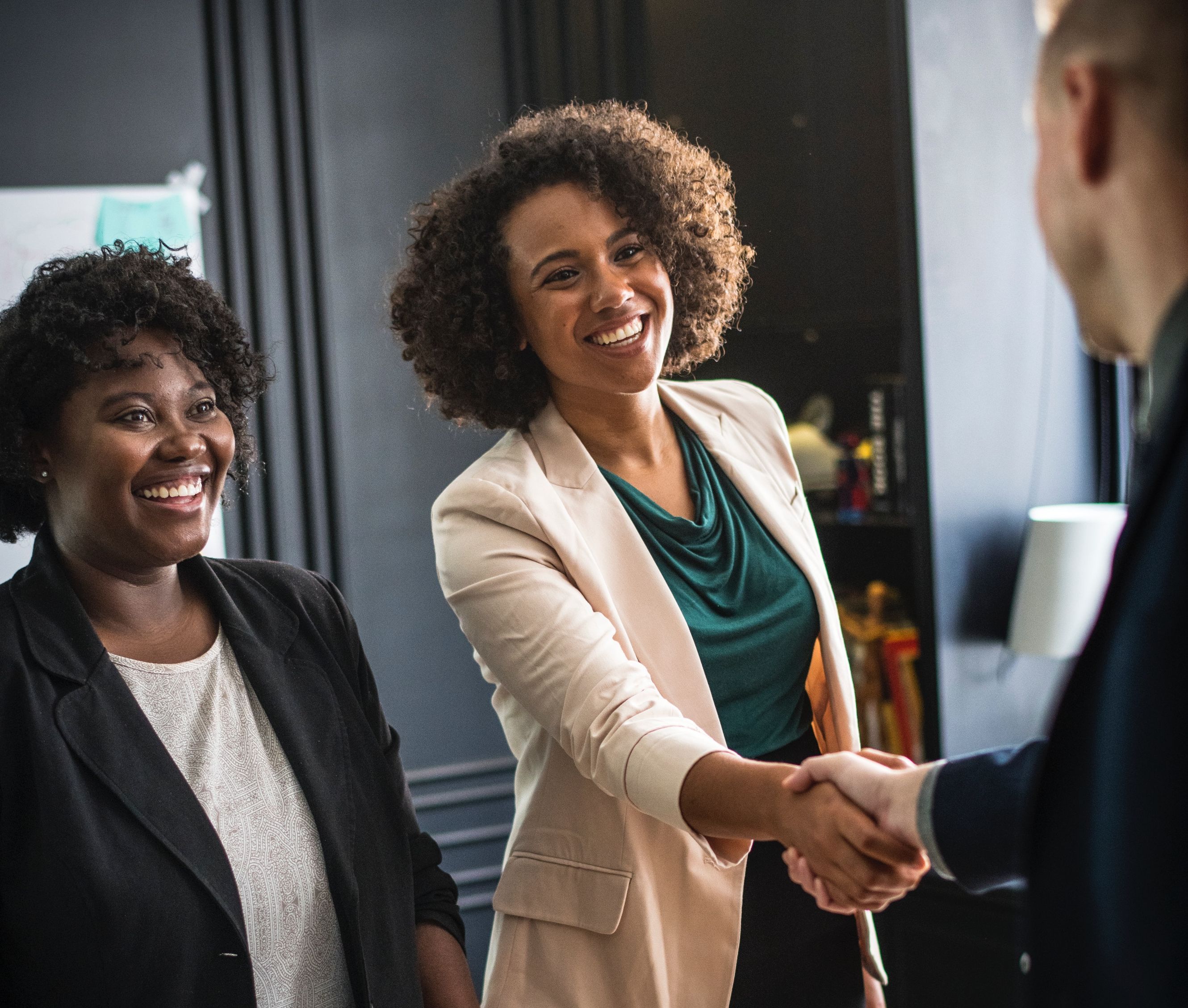 It's OK to make your self happy in your business, but just be sure your clients are too. Artwork by Rawpixel; retrieved from Unsplash.
And that, perhaps, sums up the DreamBook 4K best; What they didn't even know they wanted.
After all, who doesn't want the best?
No one, that's who. Everyone wants the best, yet the best print product possibly attainable still remains in relative obscurity because most clients don't even realize it exists! (yes, I pulled out the exclamation point on that one).
Most first-time clients will come having no real experience in the high-quality print products professional photographers can offer – (as they're only accessible by professional photographers) certainly not the latest ones most up-to-date.
But, everyone knows albums. To most, if not all, albums are seen as the gold-standard and epitome of print-photography quality – and understandably so. Albums, not photo books, are traditionally perceived as that 'heirloom product' and essentially what you do with pictures (you put them in an album). So, almost predictably if clients lean towards anything specific at all it's an album. Or, once they see an album they'll be quick to associate with it more than anything else.
Make no mistake, albums still deserve that place on the pedestal for product quality and the experience they provide, but there are other products nowadays that can equally match that quality experience. And that's what clients need to be informed of.
So
How to Save the DreamBook 4K from its Undeserved Circumstance?
It starts with you.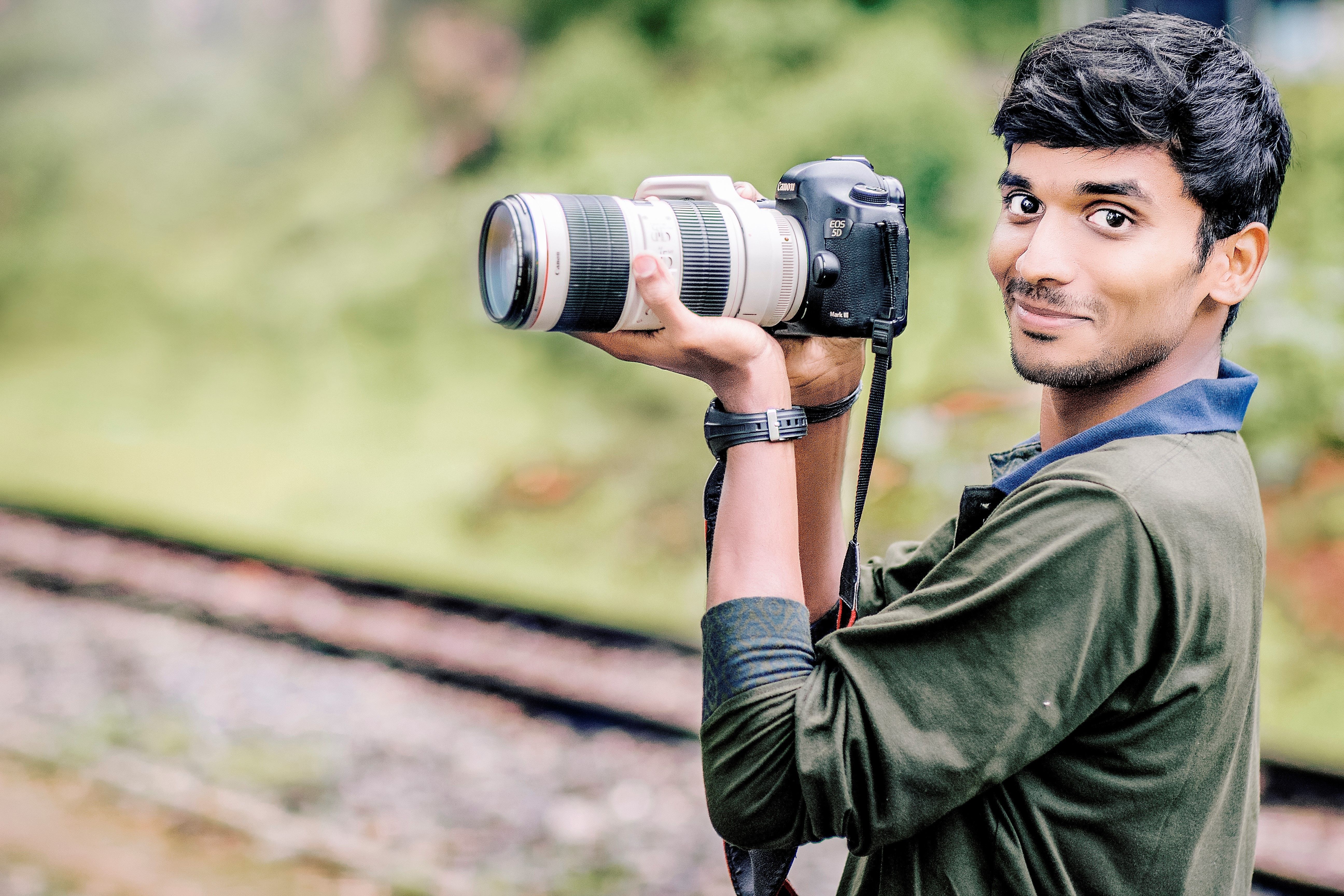 Change can come from the business of photography - and it starts with you. Artwork by Aravind-Kumar; retrieved from Unsplash.
It's you who clients lean on for expert opinion, insight, and best-available options. Yet, it's not your fault; you're simply being good business-owners and supplying what the people ask for. Thus we see a vicious cycle in play. Clients can only ask for what they're aware of, and professionals pay most attention to what clients are asking about.
And so the cycle spins.
And so the DreamBook 4K remains caught in the neglected no-mans-land.
Yet, you can rise up and save the prodigious product from it's pathetic fate; and in doing so make your clients irreversibly happy, and your wallet a profoundly heavier.
The remedy is simple: get a sample of the DreamBook 4K and display it (loud-and-proud) in your studio, or in your in-person sales meetings. Even if your clients don't ask for it directly expose it to them as an option.
"So I know you want tremendous quality," you can throw out, "so I wanted to show you the latest, most advanced product you could have that really gives you the best print quality possible and will last generations. And this is, really, state-of-the-art, super modern so it's really hard to find and get, but I can get it just for you."
In this way, introduce, expose, and educate your clients to all the marvel and grandeur that is their life and precious moments in 4K stills. After which it is likely they will not be able to resist.
Then as more and more clients are made aware of the incredible possibilities that are available to them and their images via their favorite professional photographer they'll naturally settle for nothing but the best. In this way, overtime, the DreamBook 4K will be the modern-day product-of-choice for photos of significance; on par with the album.
And so the vicious cycle will be broken, and, in it's place a new, promising cycle of prosperity as the DreamBook 4K receives the notoriety and attention it's ultra-professional pedigree deserves.
And can all start with you. Are you ready to showcase the best?
Sign up for blog notifications
& Always be up to date on new posts