Offering printed products as a professional photographer can earn you more money in the long-run: fact.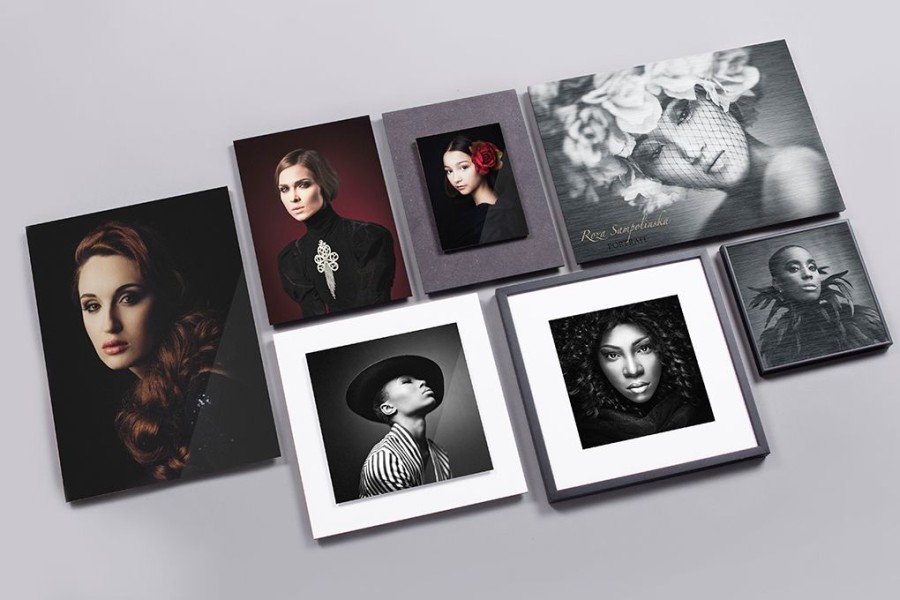 Providing high-quality professional print products can earn you even more money: fact.
Everyone likes earning more money rather than less: fact. (OK, this is an assumption. But it's true, isn't it?)
Yet, we think you know this already. It's then the (well, almost quite literally) the million-dollar question arises: which products to offer to earn a spot on the Forbes list?
Well, at least a comfortable living?
As a successful professional photographer already, we're sure you're well versed in this and first think of things like photo albums and photo books, maybe even folio boxes.
However, while all great, those aren't even the most client-friendly professional print products available.
What is the Most Client-friendly Print Product?
What is then, you ask?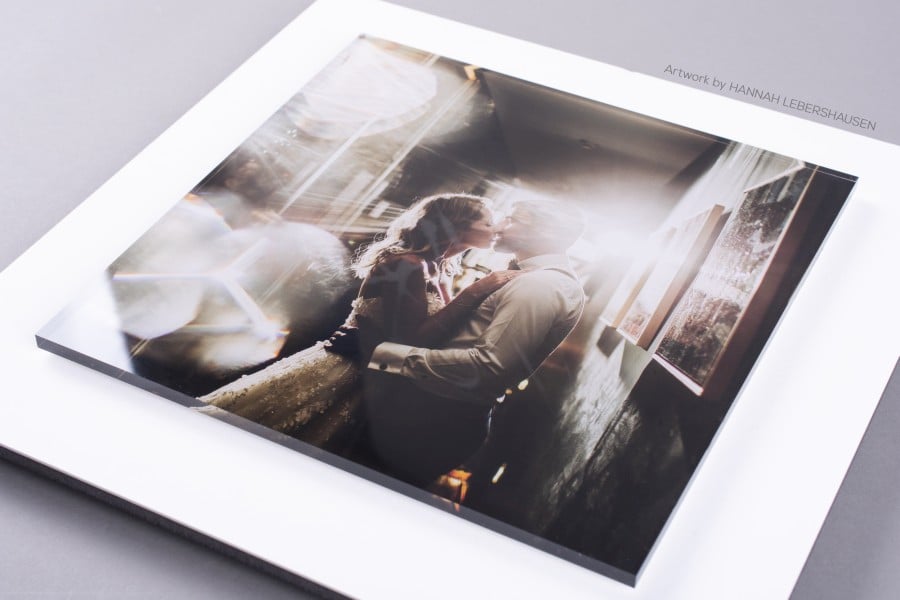 Before we answer that, the honest answer to 'Which products will earn me a spot on the Forbes list, or, well, a comfortable living?' is everyone's favorite answer: it depends.
Success, and the right products to bring that success, ultimately depend on your clients – don't forget this.
Don't ever allow yourself to be told otherwise, not even by yourself. Especially not even by people like us, a professional print lab.
Yet, the best way to ensure you have what your client wants – what your client needs, is to have a diverse selection at your disposal.
Note: don't confuse this with too much, as that will lead to stress, confusion, and frustration for all involved. Diversity doesn't always have to come with large quantities, and simplicity is always king.
Another way is to hedge your bets and start with products you know people are asking about. This brings us back to the question, 'Which products are the most client friendly?'
The answer: wall art.
And, no surprise, that is the most asked-about print product photographers offer. So it's easy to understand why, across the board, wall art is a relatively low-cost professional-level product that is lightweight and quickly enjoyed as it's always on display.
So now, which professional wall décor products to offer?
Well, that depends ;)
But, luckily we have exciting new wall-art releases we want to share with you and explore the benefits of so you know why to have these on hand and even suggest them to your clients in the first place.
What are nPhoto's New Wall-Art Products Exactly?
We are proud to announce seven unique, exciting wall-art products now available through us at nPhoto.
These are Alu-Dibond Metal Prints, Framed Alu-Dibond Metal Prints, Stacked Alu-Dibond Metal Prints, Acrylic Prints, Stacked Acrylic Prints, Framed Prints, and MDF Wood Mounted Prints.
All of these are available in eight size options and three orientations: landscape, portrait, and square.
These new wall art products also include a microfiber cloth for easy self-cleaning and a care and maintenance leaflet.
These products come assembled and ready to hang out of the box but DO NOT include nails or screws.
We'll take a minute to introduce our new wall a little more:
Alu-Dibond Metal Prints
Boasting both a modern and extremely-resistant material, our Alu-Dibond Metal Prints are cutting-edge metal displays printed on raw, horizontally-brushed aluminum. The Alu-Dibond is then attached to a black MDF board back panel with 8mm MDF wall mounts attached.
TIP - Because these are brushed directly onto aluminum and not printed, white will appear silver on this and other Alu-Dibond products. Please keep this in mind when you select images for this product.
Framed Alu-Dibond Metal Prints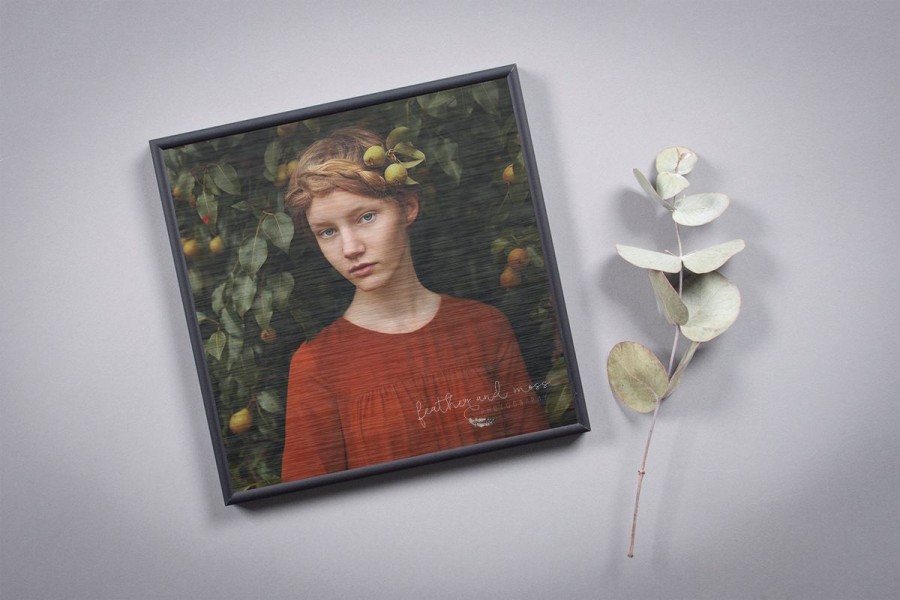 Framed Alu-Dibond Metal Prints offer an upgrade to your Alu-Dibond Metal Prints with a stylish, black aluminum frame. Like our standard Alu-Dibond prints, these are printed directly onto horizontally brushed aluminum with state-of-the-art UV printing technology. The result is a fantastic glossy, metallic finish for your professional photography wall art.
TIP - Because these are brushed directly onto aluminum and not printed, white will appear silver on this and other Alu-Dibond products. Please keep this in mind when you select images for this product.
Stacked Alu-Dibond Metal Prints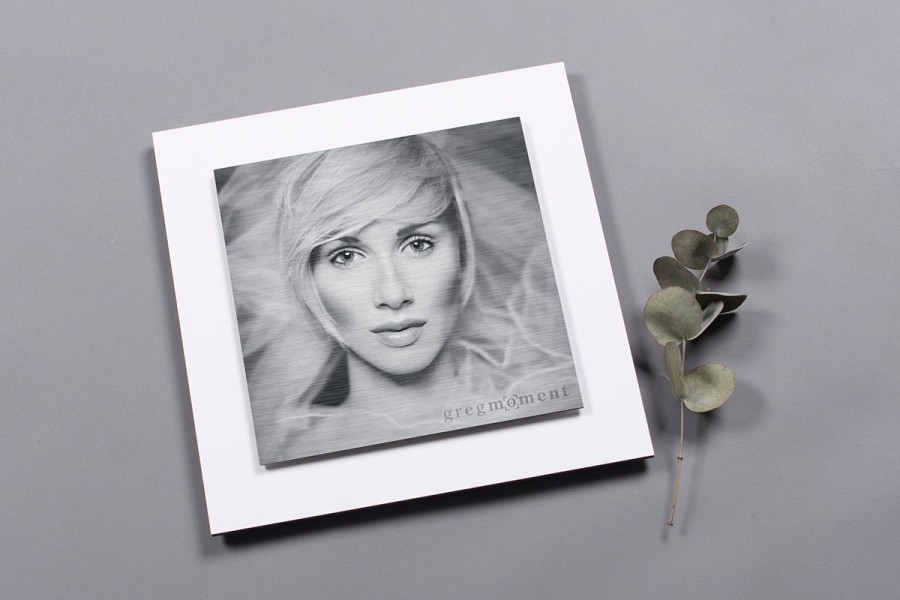 Stacked Alu-Dibond Metal Prints are a modern take on framed prints. Our Stacked Alu-Dibond Metal Prints stack one of our Alu-Dibond Metal Prints onto over-sized, black MDF board or MDF board finished with white passe-partout, creating a remarkable visual effect.
TIP - Because these are brushed directly onto aluminum and not printed, white will appear silver on this and other Alu-Dibond products. Please keep this in mind when you select images for this product.
Acrylic Prints
Acrylic Prints are arguably the hottest photography product on the market.
That said, ours feature an image printed on a smooth, matte-finish, professional-grade photo paper set beneath a striking 6mm acrylic plate.
That acrylic face is milled to perfection with a state-of-the-art diamond-end mill leaving a flawless, glass-like acrylic cover that adds optical depth to the product. This product is then mounted onto 8mm MDF mounts so it's ready to be hung upon arrival.
Stacked Acrylic Prints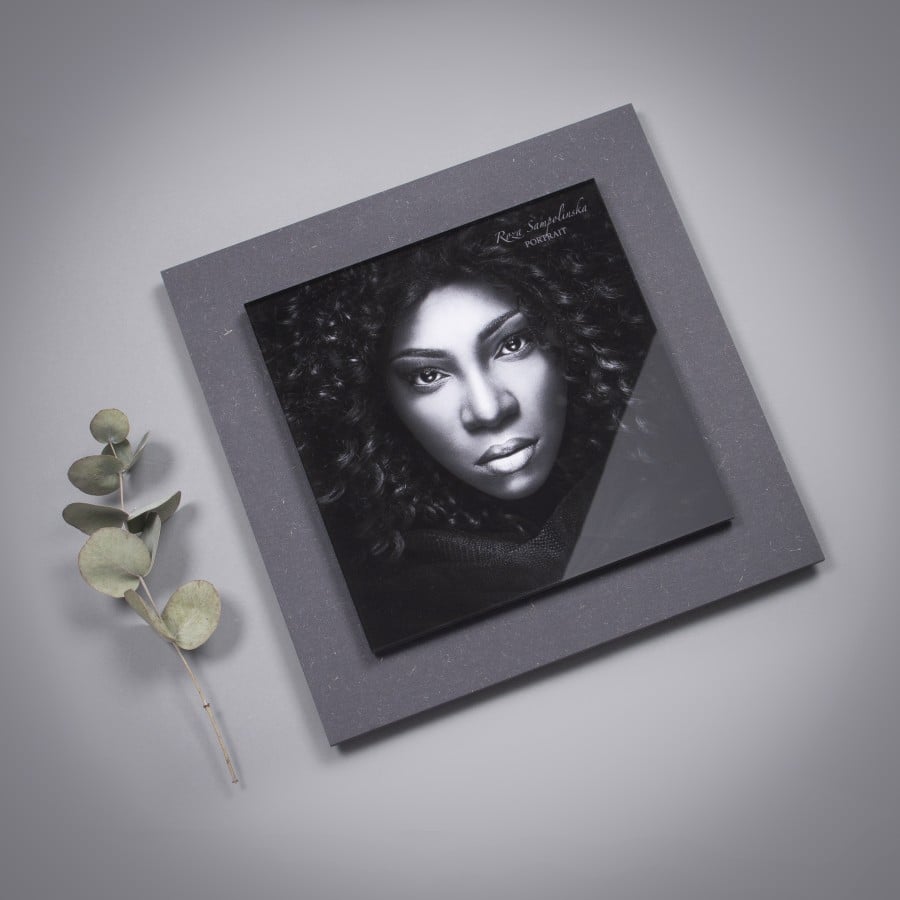 Stacked Acrylic Prints, like our Stacked Alu-Dibond Metal Prints, utilize our Acrylic Print and stack it onto an oversized, black MDF board – also available as an option is a white passe-partout finish for the MDF board – to give a fantastic floating or layered effect.
Framed Prints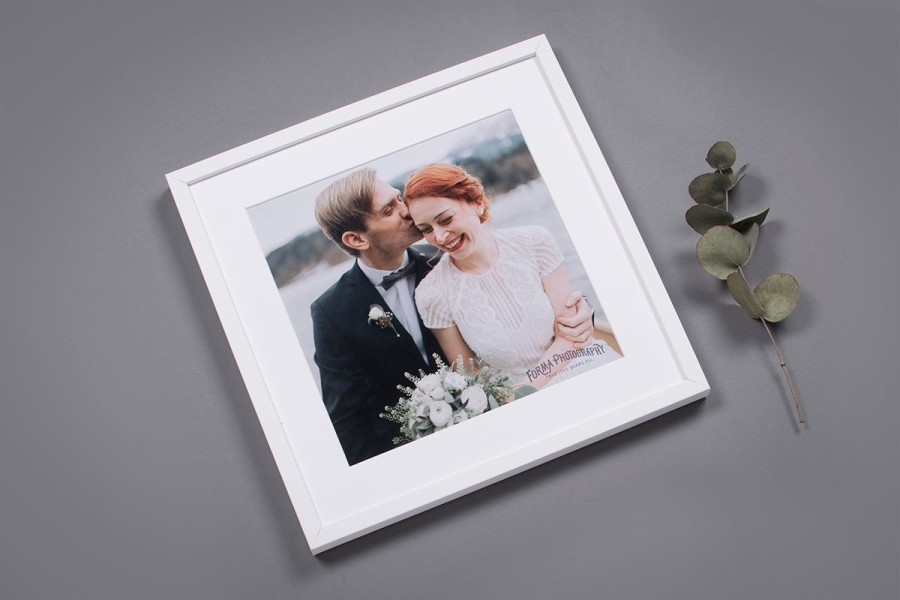 Framed Prints are the ideal photo product that is a must-have in all professional photography studios.
Specifically, our Framed Prints give you a choice between two paper and print options to display your artwork. Also available is an upgrade for your prints to be further accentuated with a white passe-partout. A 6mm black MDF backboard fits your print securely into its frame.
Speaking of which, this product includes three natural wood frame options; with a black, white, or natural finish. Framed Prints are a perfect fit for any genre of photography and any space.
MDF Wood Mounted Prints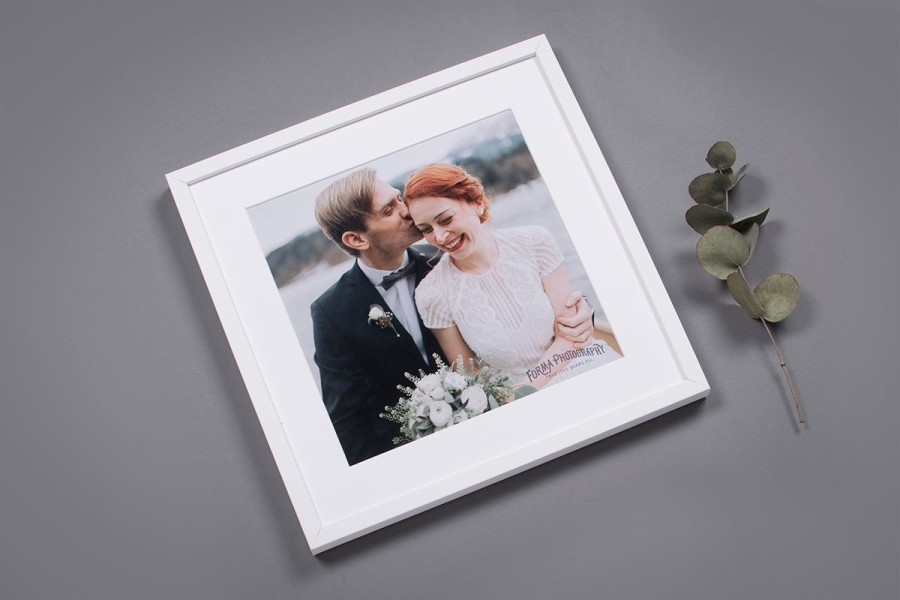 MDF Wood Mounted Prints are matte finish photographic prints mounted on fine grain MDF Wood Board. Ours are printed with professional-grade pigment inks applied via inkjet printing technology. This method gives your wall art a longer color life and overall longevity than dye-ink prints.
Why Bother with this Wall-art?
So, now you know a little more about our new wall-art options, and you have a general idea of why wall products make sense to offer, but why these products specifically?
Great question. We'll provide you with three excellent reasons why:
1) Unique and Sensational. These products are both unique and incredible visual mediums.
Things like metal prints and acrylic prints offer an advantage over conventional paper-based prints as the materials work to boost and accentuate the image inherently.
Moreover, products like stacked prints and high-quality metal and acrylic prints are still different from what most clients are used to. This is a good thing.
Yet, that doesn't mean they aren't in demand – they are. So this is also a good thing.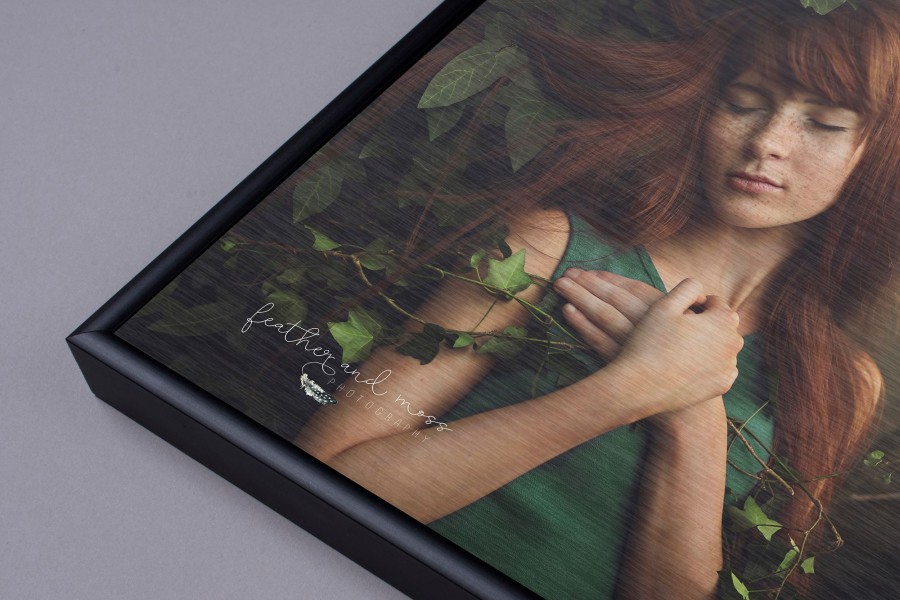 2) Durability. You'll be hard-pressed to find products – of any kind, album, book, etc. – more durable than metal prints or acrylic-mounted products.
This is particularly true of our offers as they're printed using the latest printing technology and are handcrafted by professionals.
Moreover, while we officially and entirely state to follow the guidelines included (standard photo products guidelines) for usage, viewing, and storing of these products, acrylics and metals are renowned for their strength and ability to withstand unusual environments, especially in comparison to more traditional products – with metals even being described as scratch, weather, and corrosion resistant.
3) Popular Product Type. As mentioned earlier, wall art is generally trendy and requested by clients of professional photographers – we're sure you know this. Even metals and acrylics, specifically, have become incredibly popular and only seem to be gaining popularity further.
Yet, the kicker is that most are of lower professional quality.
Don't miss out on your chance to give your clients what they want and deserve. Don't miss out on these sure-to-sell products.
How Do I Sell Wall Décor and Use it Strategically?
Wall décor is inherently one of the most client-friendly print product options as it takes up wall space and is always on display. Also, it's available in various sizes, formats, and mediums; fits well with any genre of photography; and is generally the cheapest professional print product available.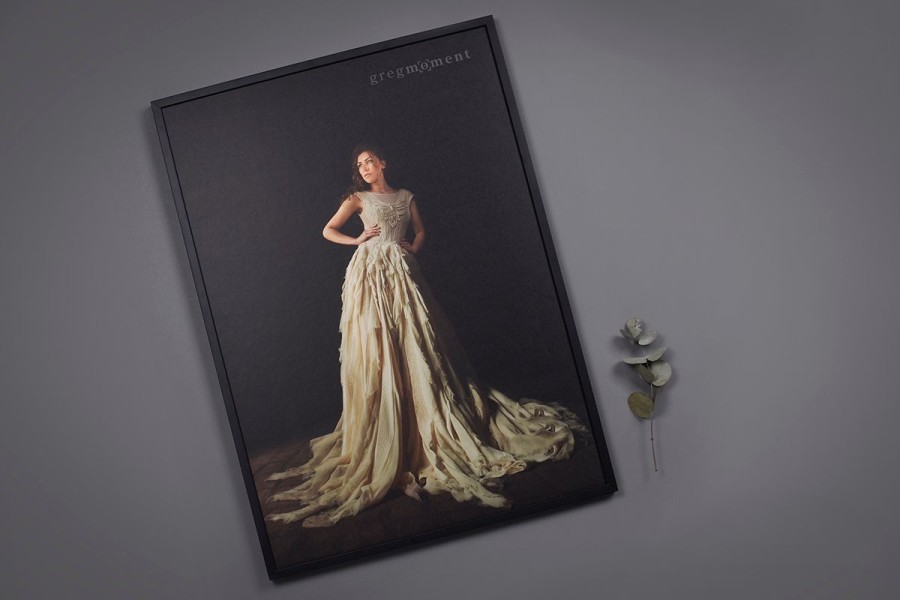 With the release of our high-end Metal Prints, Acrylic Prints, and other options, the effectiveness and friendliness of this photo product genre have only improved.
For professional photographers like yourself, wall art is equally rewarding as you have many ways to offer and sell it.
For instance, you can construct packages that consist of a specific medium – say, Alu-Dibond Metal – and within that package, include different products and sizes. For example, three Alu-Dibond Metal Prints at 28 x 20", 20 x 28", and 8 x 8"; or offer a 'Metal Collection' consisting of a mix of the metal options. For this, an example may be an Alu-Dibond Metal Print at, say, 12 x 12", a Stacked Alu-Dibond Metal Print at 28 x 20", and a Framed Alu-Dibond at 8 x 8".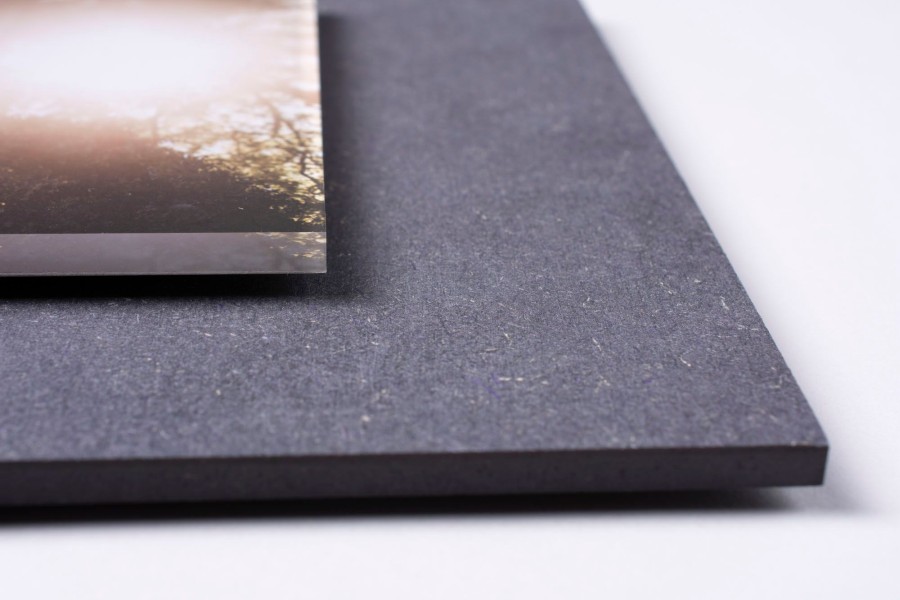 Yet, these are just examples for explanation purposes; you can more than construct these as you wish.
However, those are only a portion of the possibilities these new releases offer.
You can go further and mix and match wall art products in a collection; include metal with acrylic and even throw in a Framed Print, or two, for the ultimate Wall Décor Collection package.
Or, if themed packages aren't your thing, wall art makes for an incredibly enticing upsell product that you can add to any other products you offer in your studio. Encourage your clients to level up their album, folio box, or Complete Set with a large Acrylic Print or MDF Wood Mounted Print.
The package options and way you choose to serve wall art to your clients are only limited by your imagination and should ultimately be done in such a way that best services your studio's style and your client's needs.
However, you serve it up. If you offer wall décor and want it to sell, you HAVE to show it.
Don't just show it - display it.
In your studio space, display it as close to its 'natural setting' as possible.
That is to say, have it hung in your studio in a space that could easily replicate a spot in your client's home.
But don't stop there. Make sure your website, Facebook, Instagram, and all other digital spaces also have pictures of your wall products on display so clients can be sure they are an option.
Speaking of which, be sure to check out our FREE Wall Décor Mockups. These are .pdf files using our high-quality products in natural, home-like settings that can have YOUR photographic artwork inserted inside—a significant marketing boost for your brand and business; and an enticing sight for your clients.
Yet, this brings us to one final [great] truth about these products: they're not only a friendly price point for your clients but for yourself - the photography business owner - as well.
Investing in a few high-quality, knock-out wall décor products has never been easier or kinder to the wallet.
Then, you can use these products as mentioned above and watch as they quickly turn you into an incredible ROI.
As we now see, wall art and wall decor are not only the most client-friendly print products, but they're the most photographer friendly too.
Sign up for blog notifications
& Always be up to date on new posts