How do you know your mother loves you?
Because she wears a necklace of me.
Such was a question posed to Ana Brandt's youngest daughter when she was in 2nd grade. The answer, was her response and a profound example of the importance of printed photos; the #reasontoprint.
The backstory goes that every Mother's Day preeminent professional maternity and newborn photographer Ana Brandt gathers her family and takes a picture. She then takes that image and prints new wall décor for her home and for her office and work space. Yet, perhaps most notably, she uses that image for a necklace that she always has on. A necklace she is ready to declare 'is the most important thing' to her. Why? Because it's the image – a tangible image – of her family.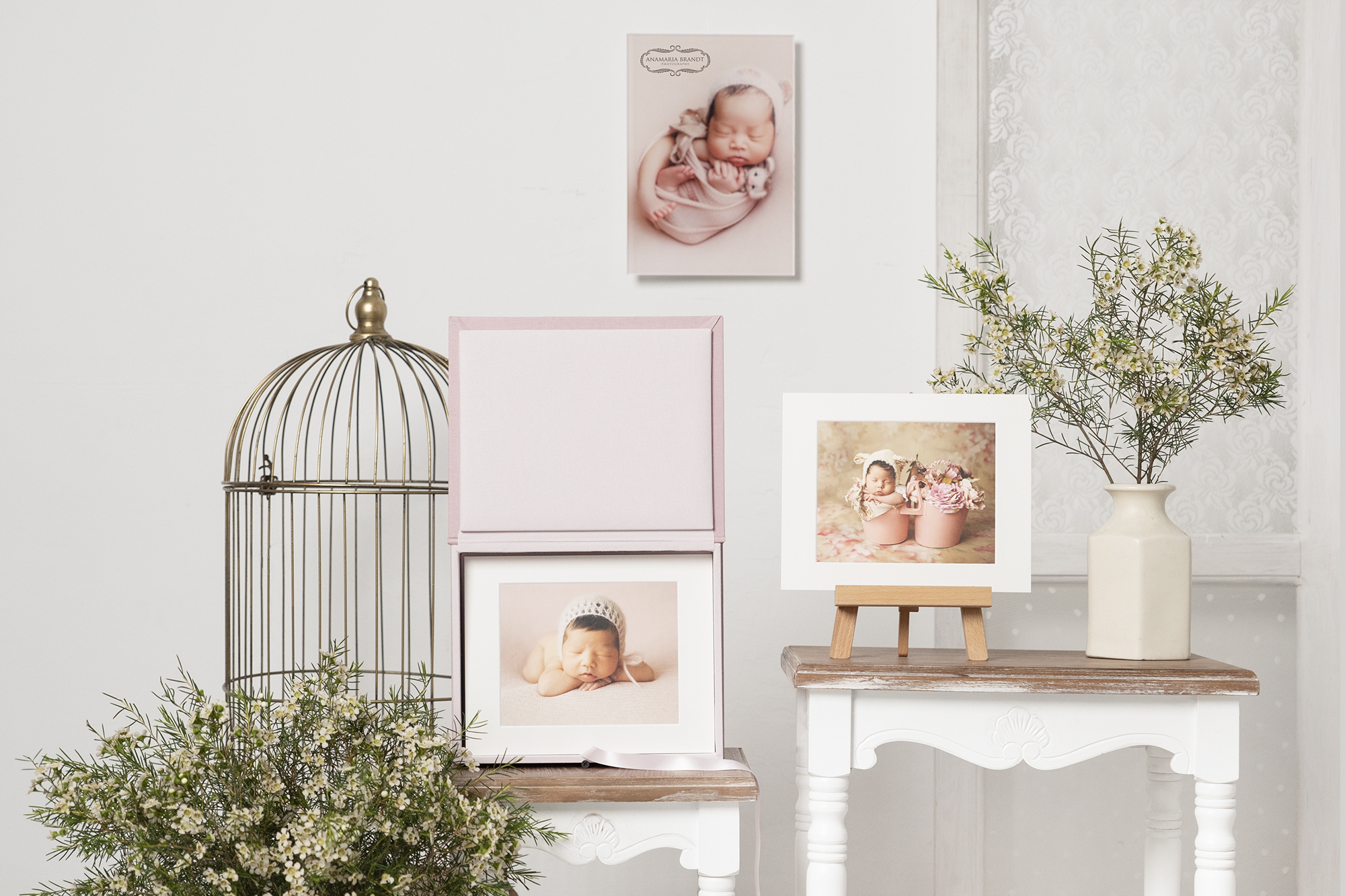 This powerful personal anecdote, that Ana shared with us while appearing as a guest for an interview, demonstrates the beautiful effect of printed images -they're ability to symbolize, epitomize, the love of a family.
But it doesn't stop there. And neither did Ana.
Perhaps most importantly is the affect print images have on the most impressionable of minds,
"It makes children feel amazing when you hang images of themselves on the wall. That means you're proud of them; you love them. With the crooked teeth, and the missing teeth, and the funky hairstyles. Ever year I switch out the portraits of my children. We've had braces, missing front teeth, crooked hair – you name it. It still goes up on the wall because that's who they are and it builds self-esteem for the children."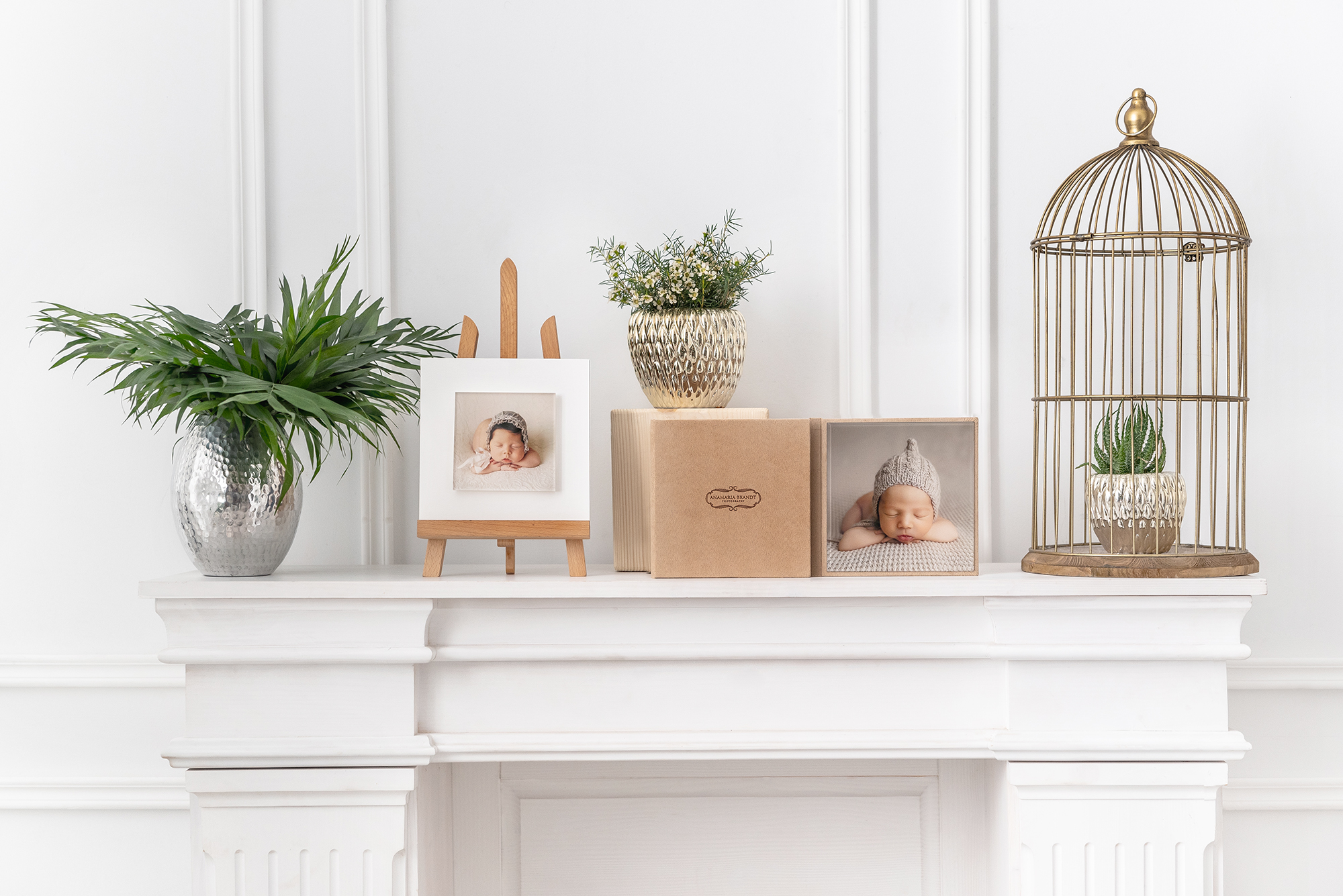 Yet, the power of print goes beyond only the children; and isn't reserved only for wall displays, as Ana herself is evidence of, so it may come as no surprise that Ana views print products as vital to her business and brand and builds her brand around print (and all types of print at that). Not the other way around.
Even and especially given the fact she specializes in professional maternity and newborn photography.
"I'm always telling my clients these stories during IPS...if my (maternity and newborn) clients are like 'Well, I don't know-' what do you mean you don't know? You pregnant, or you with a newborn; this is what people want to see when they enter your home. They want to see your images!"
Ana continues to explain how then, thanks to social media and product guides, her clients can literally see what she means and are quickly convinced and wowed by her products. But which products exactly does Ana love to showcase to her clientele and which really sell to help her clients make their houses a home?
Short answers: Acrylics.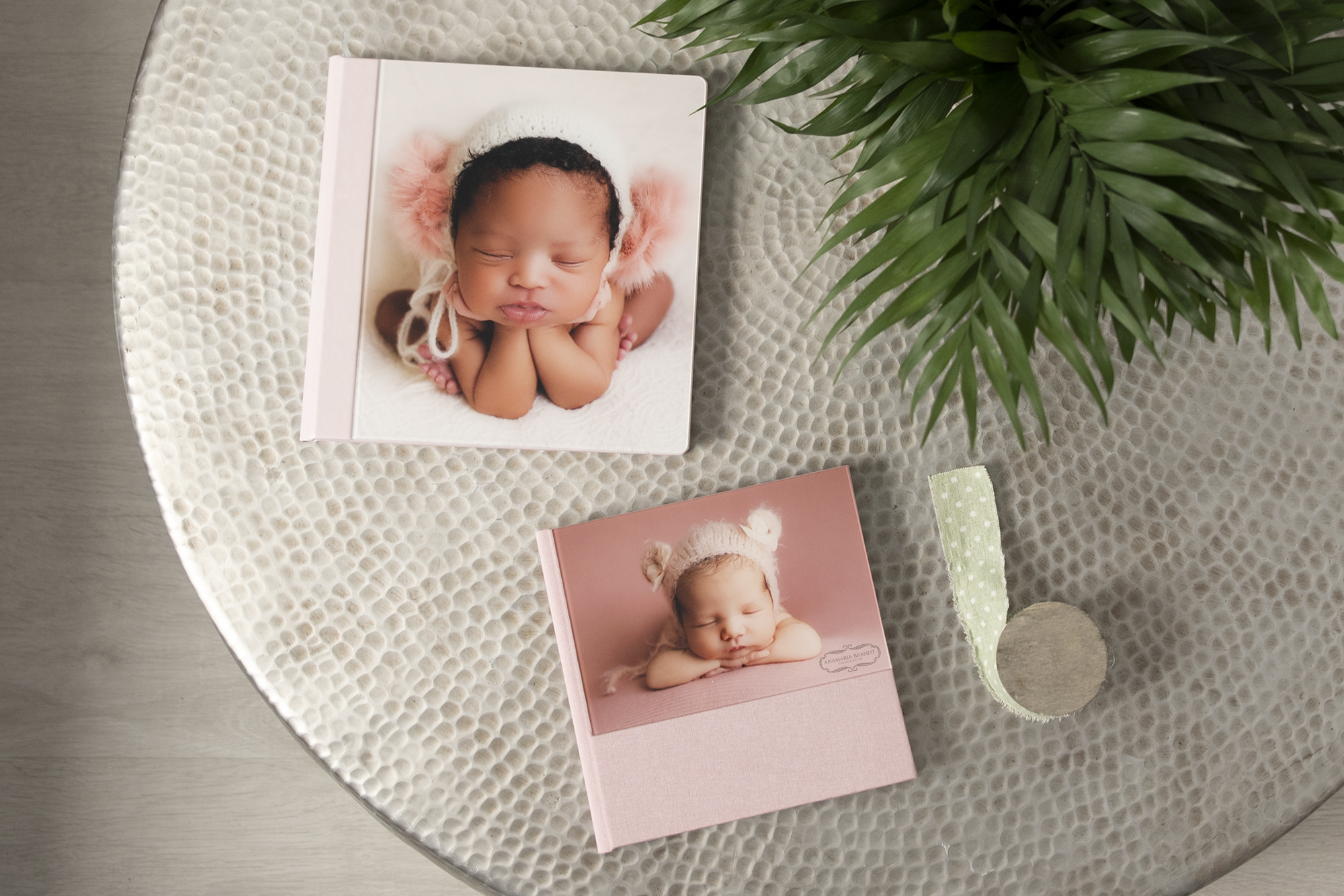 "I love albums with acrylic covers," she recently stated for us. But it's not only she who loves them, as "...3 clients THIS WEEK said they loved them as well," she continued.
As for what the appeal is about acrylic albums, she affirms "[t]hey are modern and very attractive."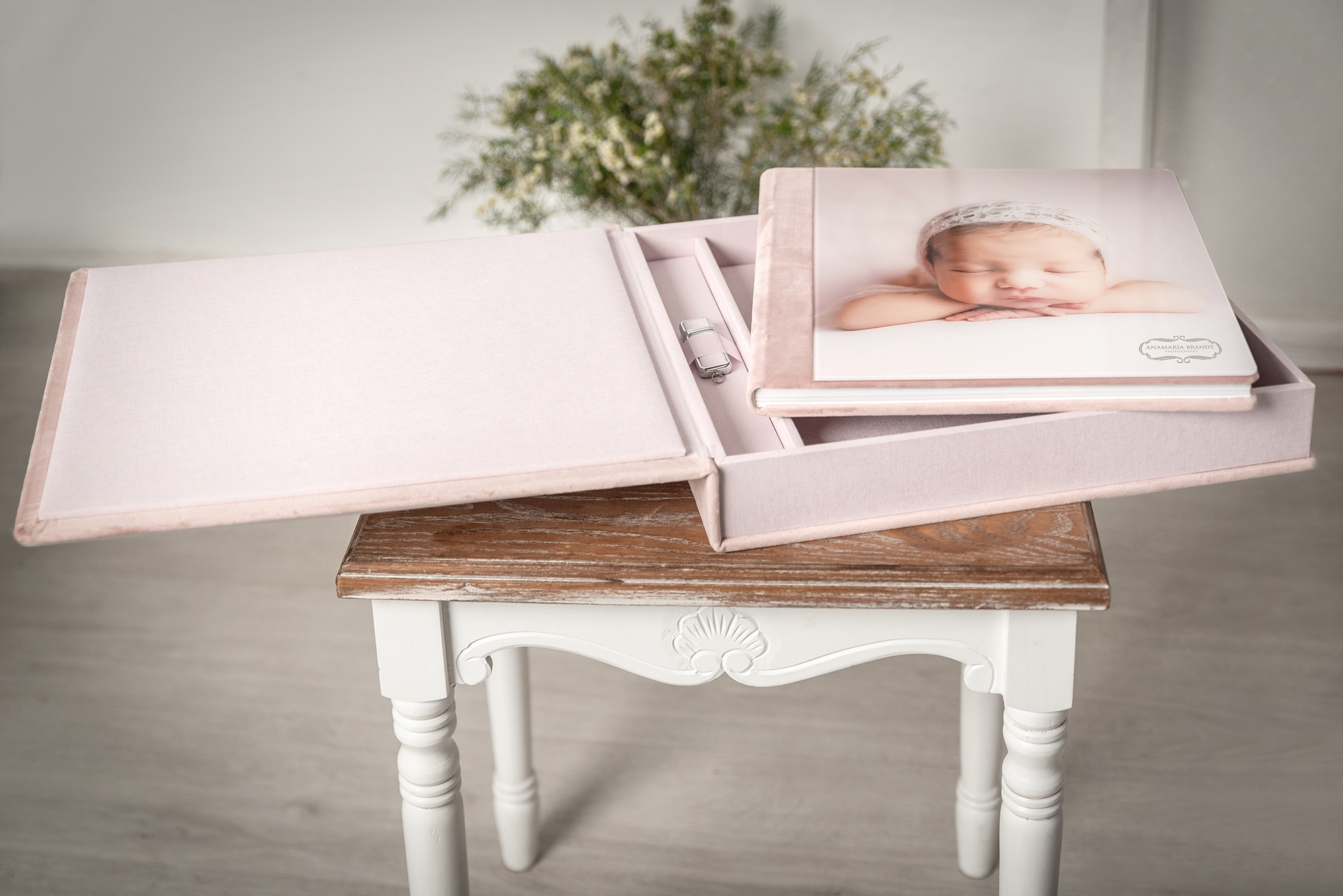 Indeed, Ana – a world renowned and respected maternity and newborn photography mentor, educator, and coach with over 20 years experience – praises the style and versatility of acrylic, believing it suits perfectly for the maternity and newborn genre.
"I love the acrylic – wall products especially, because they give a clean, crisp modern feel which I believe would accent any room in a home."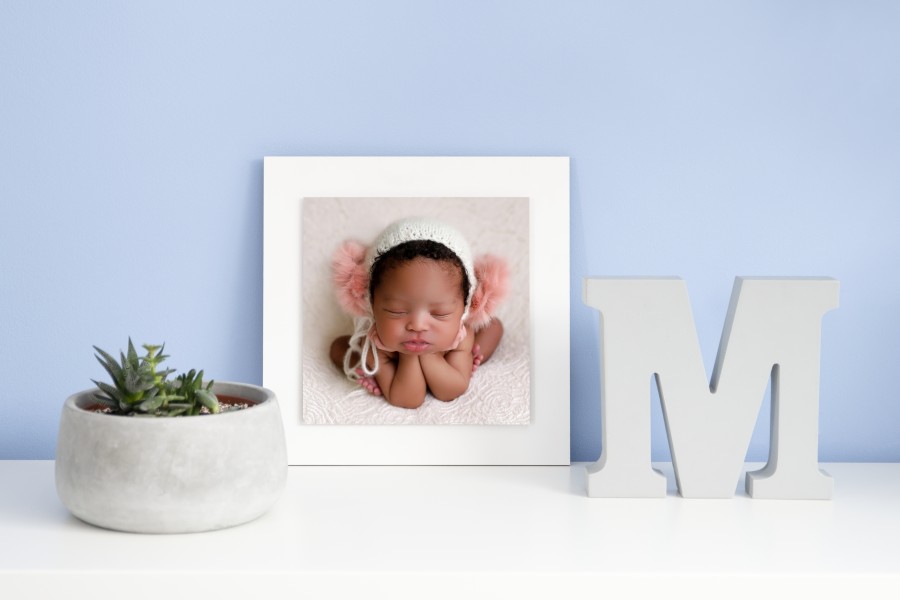 Speaking of acrylic wall art, it's not just any acrylic wall art she fancies, but specifically our wall décor at nPhoto.
Referring to a large order she just received of nearly all of our wall art products in our offer, she glows, "[t]he wall acrylic we just received are so amazing. I am working with my Doctor [and their] display to see if I can replace all of their canvases with them because they are so beautiful and clean."
In fact, it isn't only our wall art at nPhoto that Ana Brandt fancies, she is proud to share with her peers and students that she only uses nPhoto for all her print product needs.
Perhaps unsurprisingly when asked directly which products she recommends for other maternity and newborn photographers she exclaims enthusiastically, "the acrylic wall art and the albums!"
What do You Mean You Don't Know?
As maternity and newborn photographers (or most any genre of professional photographer for that matter) you are tasked with documenting the most precious, milestone moments of people's lives. It goes without saying the value of this is not lost on you and you speak of this value to your own clients.
But then don't stop too soon, but be sure to go all the way with your professional photography. When it comes to print products, don't make the same mistake as some of Ana's clients. Professional photography – especially professional maternity and newborn photography, is made to be printed and displayed.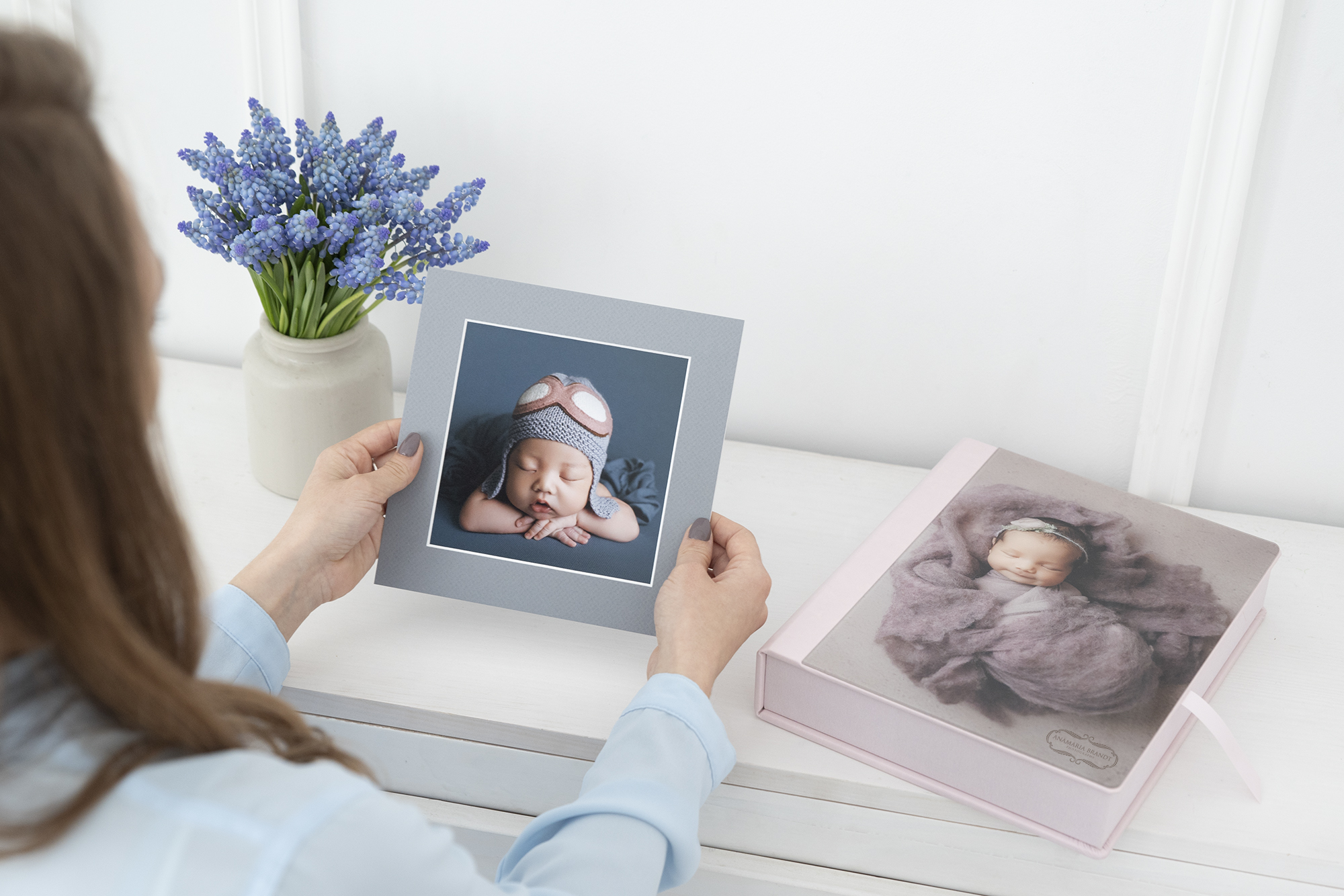 It's meant to adorn the walls and shelves; mantle places and corridors easily accessible and always on display to serve as a visual reminder, validation even, of the love, pride, and happiness that a fills a home.
Give your clients the gift of everlasting love in a high-quality, modern, attractive style. Give them the products that Ana Brandt swoons over.
Go acrylic.
Your clients will fall in love and later, thanks to your services, those precious newborn clients will have a concrete example to call upon to assure themselves their parents love them.
For more from Ana Brandt, see her full interview:
To connect with Ana Brandt, see her platforms:
Website - https://www.anabrandt.com/
FB - https://www.facebook.com/anabrandtphotography/
Insta - https://www.instagram.com/anabrandt/?hl=en
Belly Baby Wear - https://bellybabywear.com/
Sign up for blog notifications
& Always be up to date on new posts