Photo Books are often under-appreciated by professional photographers, but they're actually quickly becoming a must-have in professional studios.
At nPhoto we offer a variety of photo book options, one example being our Photo Book Pro line. In this product line we have multiple collections available and options to help you realize your creative visions - such as different paper types.
Today, I'm going to break down those paper options more specifically and help you better decide which one is just right for your current project.
But first; the basics. Our Photo Book Pro comes available in four paper options Felix Schoeller Lustre (190 gsm), Mohawk Eggshell Matte (148 gsm), Mohawk Eggshell Matte (216 gsm), and Arctic Matte (170 gsm) and is printed using the HP Indigo 12000 with state-of-the-art ElectroInk.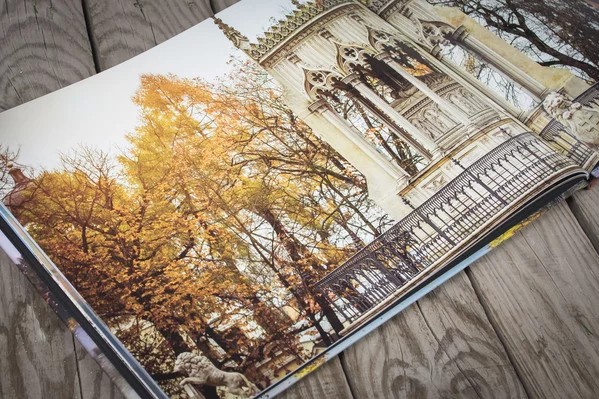 Photo Pro Luster
A Luster paper and finish sits between a glossy and matte finish. The resulting images will retain some shine allowing for details and colors to be enhanced. In the end, a lustre paper and finish maintains incredible definition and natural skin tones. Also, due to its less glossy nature, the Photo Book Pro lustre will have little to no problems with fingerprints and glaring.
Because of this and it's seemingly Goldilocks-"just right"-middle-ground between glossy and matte, lustre paper is very popular with photographers and seems to be the paper of choice for wedding and portraiture photographers specifically.
In the words of Felix Schoeller themselves, the lustre paper offers a "guaranteed look and feel of traditional photographic paper," while exhibiting high "water and dirt resistance, whiteness, and ageing resistance."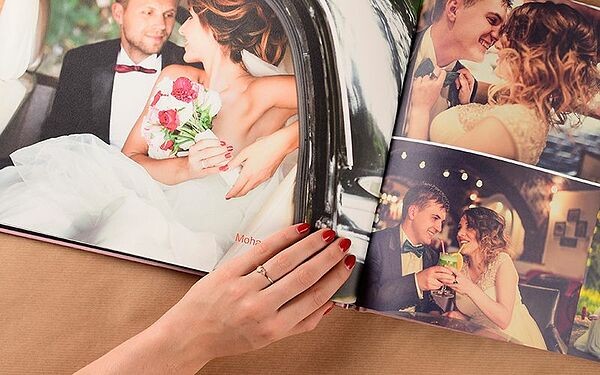 Photo Pro Mohawk Matte
With our Photo Book Pros we offer a Mohawk Matte available in two weights: 148 gsm and 216 gsm. A matte finish is the most subtle and softest finish achievable for photographic prints. A true matte finish is without gloss and, therefore, doesn't have quite the same color enhancement as a glossy or lustre option. As a result of this, they are often preferred for less vibrant color schemes – even monochrome shoots – and fine-art endeavors.
Instead, matte finishes have a slight "texture". It is this "texture" that helps to capture the light directed to the image- instead of reflecting it; yet, while this may deprive colors of a 'pop', or 'sheen' that glossy or lustre finishes boast, it doesn't take from the detail or color of the image. In fact, such a matte finish can help enhance the texture of a photograph due to it's "textured" style. Yet, for some this can be a negative as it can make an image appear too grainy.
In the end, a matte finish will leave photos printed with an artistic, vintage effect. Another bonus of matte finishes is since they don't have a reflective surface they don't have an issue with glare or fingerprints like glossy finishes do. This makes them an ideal option for prints that will be handled frequently and/or those that often change viewing settings.
As for Mohawk Eggshell itself, Mohawks boasts it as top of its class for "quality, consistency, and uniformity." The Eggshell Matte paper includes a "superb formation, lush tactility, archival quality and timeless appeal."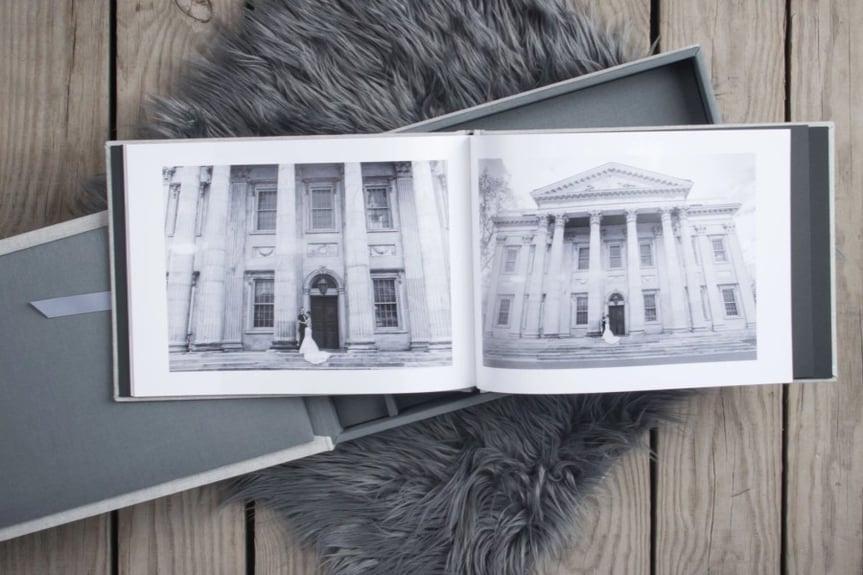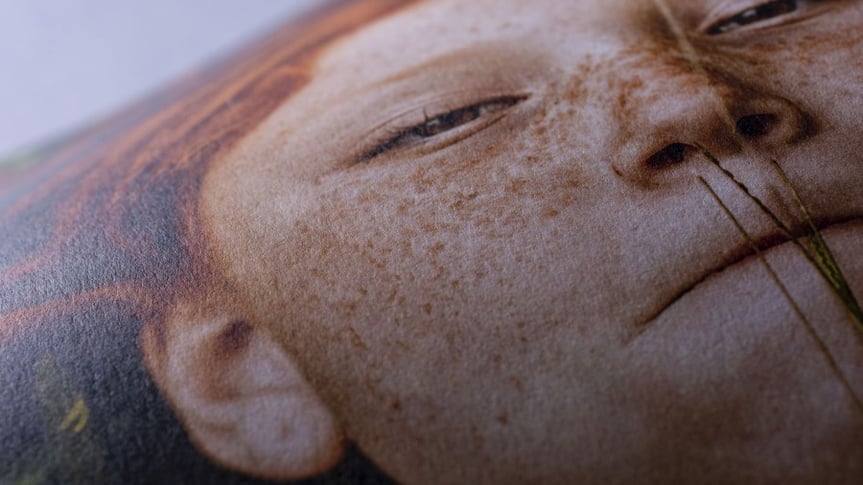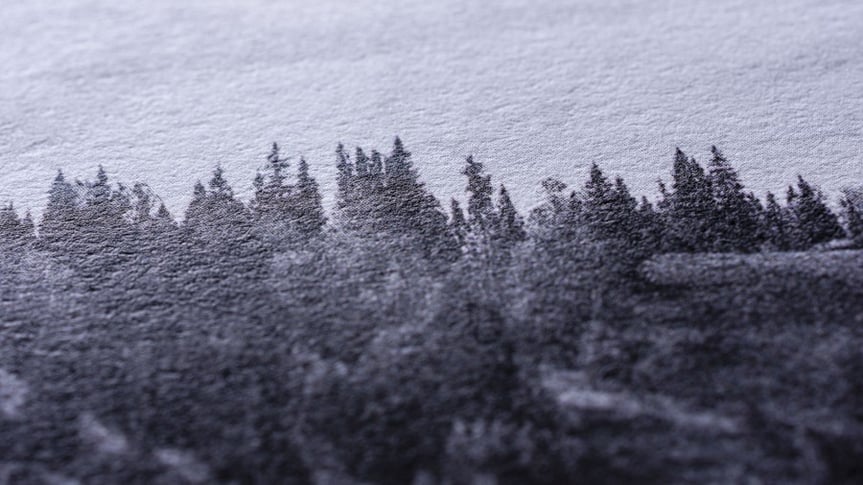 Arctic Matte
The most recently added option for our Photo Book Pro is the exciting Arctic Matte. What's unique about this paper type is its high whiteness and excellent opacity.
In other words, typically, papers have a yellowish, almost-sepia like color base, yet, this Arctic Matte has a high white base color and opacity meaning it provides stunning results, particularly with contrasts – ie. black and whites.
Because of its high whiteness base the whites appear more pure and vivid; especially so when contrasted with black.
Add to that, that matte finishes, in general, are excellent for black and white contrasts and it can be easy to understand how Arctic Matte takes things to a whole new level.
Another benefit of this paper type is an enhanced and smooth presentation of your images without glaring issues. Also, the finish provides an almost artistic, film-like appearance that can create a mood for any style of photograph.
Finally, the Arctic Matte comes available in 170 gsm allowing for sturdy, yet flexible and resilient spreads that are sure to stand the test of time.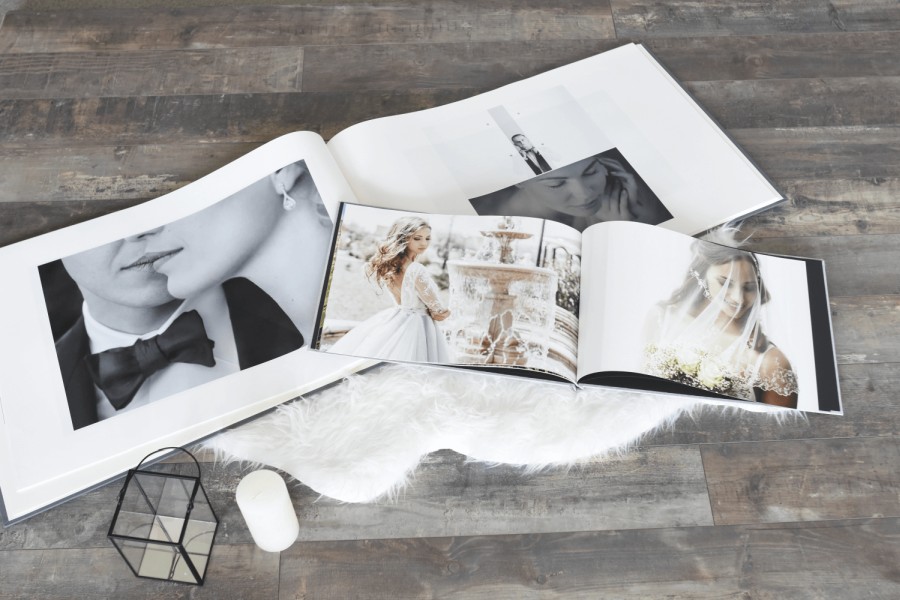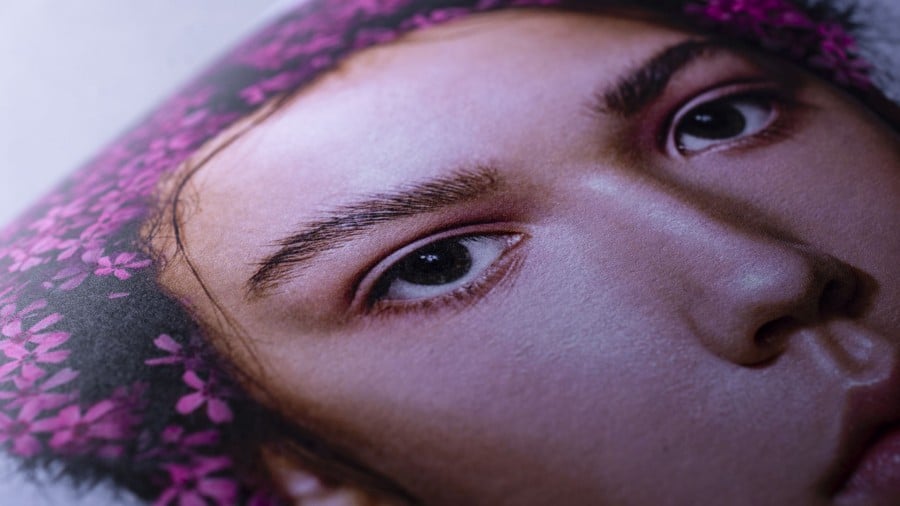 Either Way a Photo Book for a PRO
While there is no right or wrong answer when choosing a paper type and finish their are certainly pros and cons to consider. In the end it is up to your tastes and often the type of photography you're looking to print. Yet, rest assured that no matter which paper you choose in the hands of nPhoto experts and the incredible HP Indigo 12000 your Photo Book Pro will leave both you and your client speechless.
To get a tangible, hands-on experience with our paper options we recommend getting our Demo Paper Bundle.
Not only does this bundle include all the available paper types for our Photo book Pro line, but also those for our albums and Dream book 4K, as well. These physical print-outs are the perfect way to know what each paper type offers and are the best tool to have on-hand to show your clients.
If you haven't yet be sure to check out the other titles tackling the paper options in our other products.
Sign up for blog notifications
& Always be up to date on new posts